Heller graduates were celebrated during a joint Brandeis University Graduate Commencement Ceremony on Sunday, May 21. The group included 19 doctoral graduates from the classes of 2022 and 2023, and 235 master's graduates from the classes of 2022 and 2023. They represented more than 40 countries, speaking more than 35 languages.
Interim Dean Maria Madison spoke at a reception for Heller graduates on Friday, May 19, saying she is confident that the newly-minted alumni will be able to solve urgent, persistent, and pernicious societal inequities and challenges.
"Graduates, you are reentering a rapidly transforming world. A world where social bonds and public trust have been increasingly challenged, where loneliness has become the newest epidemic according to the country's leading public health experts. Never has the need for people to enter the fray of social policy, armed with knowledge and skills and guided by a moral and social justice compass, been more important and more pressing. To this, I say, stay focused, stay connected to each other, build bridges, put your oxygen mask on first, practice random acts of kindness, be grateful for your achievements past present and future, be humble, be forgiving, make change. I have every confidence that you will make Heller proud as you move to the next chapter of your life."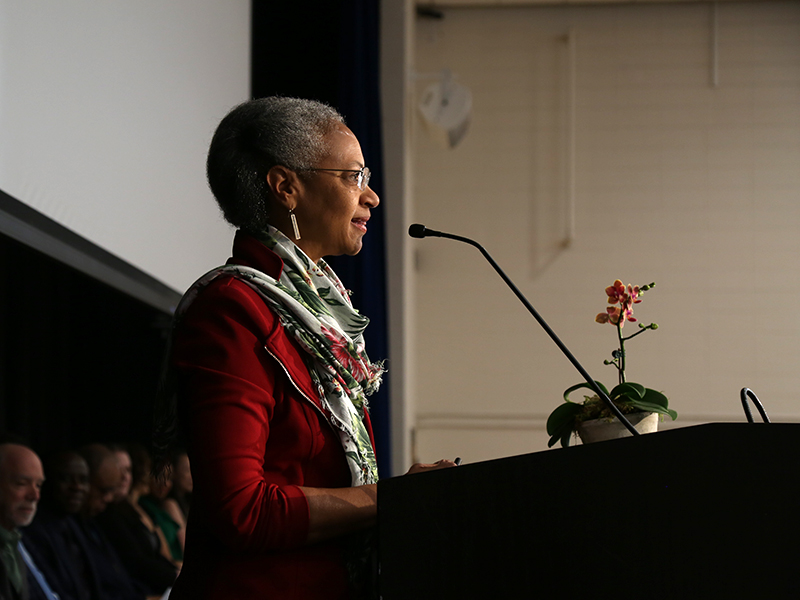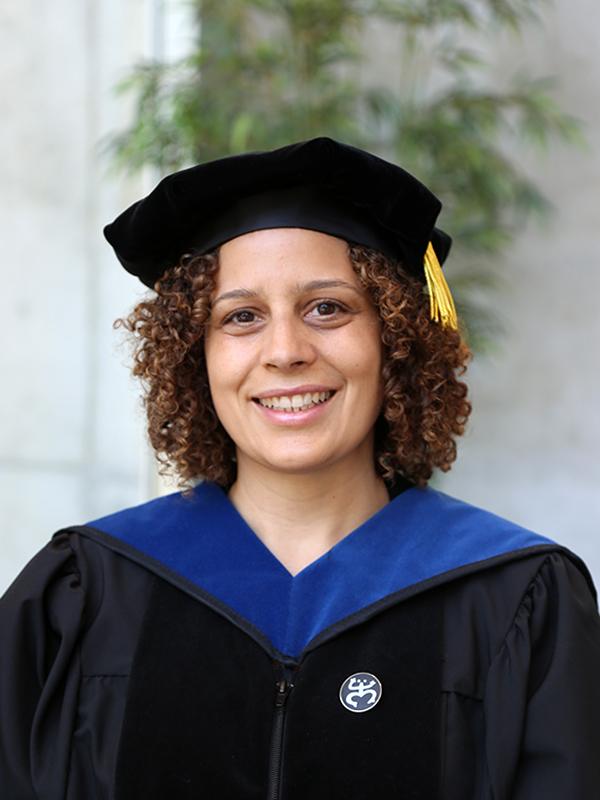 Representing the PhD in Social Policy program, Yaminette Diaz-Linhart, PhD'23, described how her graduate school experience was like a rollercoaster ride.
"I couldn't have imagined then when I got on that PhD ride that there would be several, shall we call them loops? You know those rollercoasters where you are suspended upside down and you think: 'This is it; I might not make it'? I can't even name all the unexpected challenges we faced. Yes, we had some loops, some twists and turns, some drops that came out of nowhere. Not only did we finish the ride, these twists and turns challenged us to further develop our work. This is what makes this day so special — we finished this PhD despite the unexpected challenges we faced," she says.
Read the transcript of Diaz-Linhart's remarks.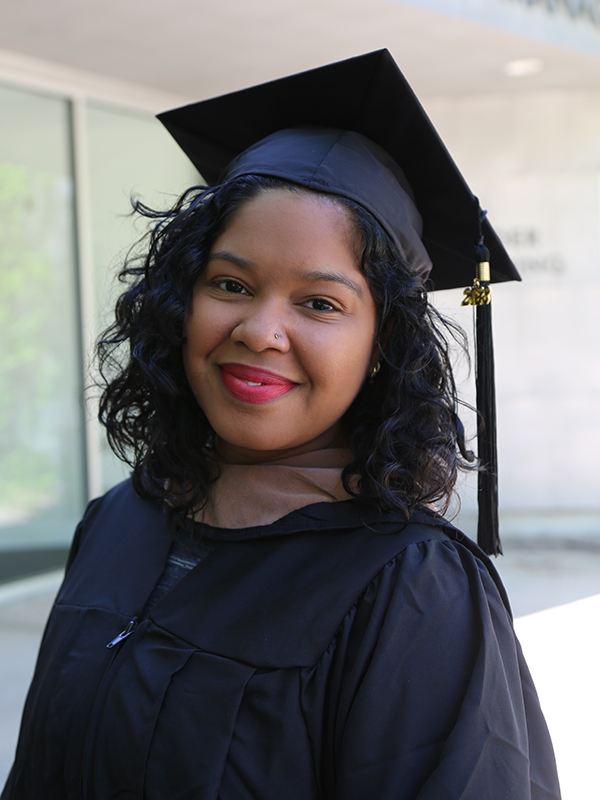 Representing the Social Impact MBA program, Andy Mendez '16, MBA'23, talked about how graduation is a start of a new chapter for the class of 2023.
"I stand here before you with a heart full of gratitude. I'm grateful to each of you for voicing your insights, for sharing your cultures, and for considering new perspectives. The Heller School isn't just the name on our degrees, isn't just the building where we took our classes — the Heller School is a living, breathing community. The Heller School exists and continues to thrive because each and every one of you has contributed something special and irreplaceable to our collective experience. As we depart to fulfill our separate callings and to chart our own paths forward, let us take the spirit of this unique community with us," she says.
Read the transcript of Mendez's remarks.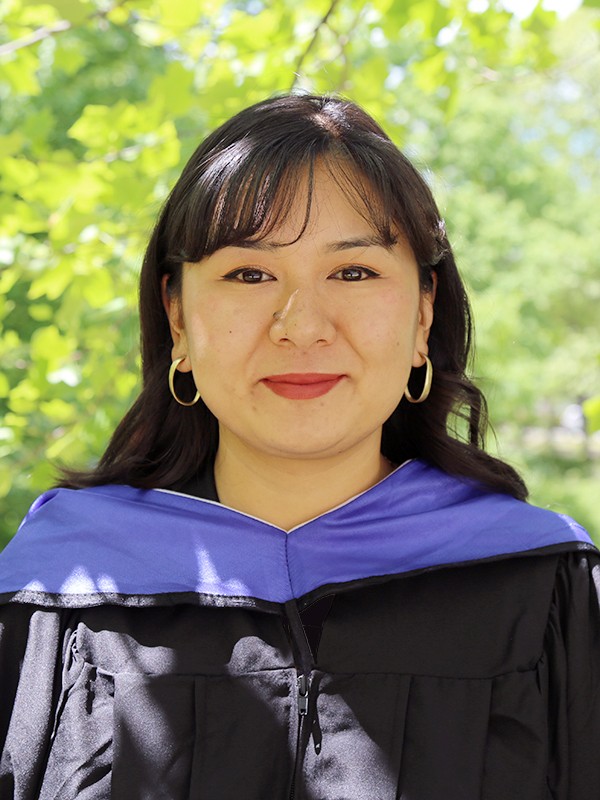 Representing the MA in Sustainable International Development program, Sonam Deki, MA SID'23, thanked her mother for her support and shared how the Heller community became like a new global family.
"Heller's multiculturalism allowed me to experience the world without having to leave campus, to meet individuals from places I've never been, and learn from their experiences. My friends who represent minority and indigenous peoples, you inspired me every day with your passion and determination to make a difference in your communities. My colleagues whose countries are in political turmoil, your will to get up every day, complete assignments, and attend classes taught me fortitude and perseverance. I applaud you for not giving up this dream, for sharing your journey, and for enriching our community at Heller!" she says.
Read the transcript of Deki's remarks.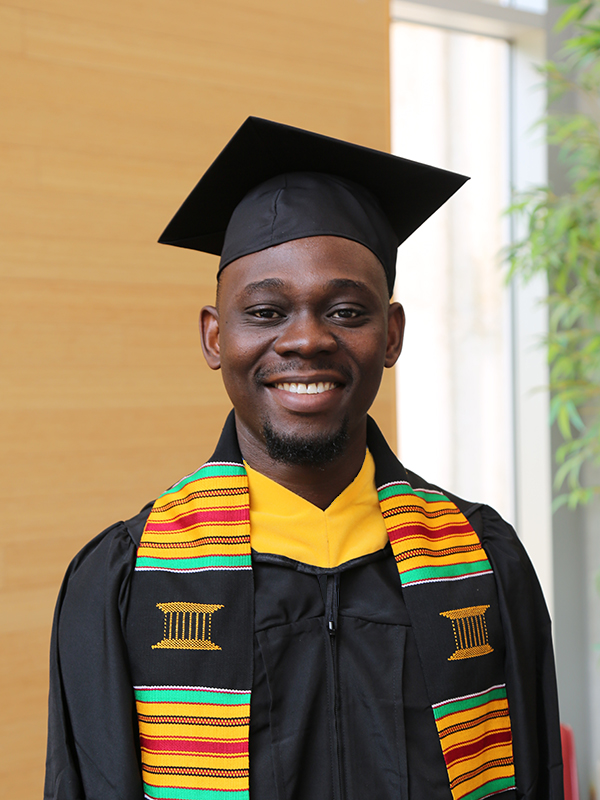 Representing the MS in Global Health Policy and Management program, Kingsley Ojeikere, MS GHPM'23, talked about how the diverse backgrounds and experiences of the Heller community have enriched their education, forming meaningful connections that will last a lifetime.
"Today marks the culmination of our academic journey at the Heller School, and it is a testament to our hard work and dedication. It seems like only yesterday we were at orientation, excited to begin our graduate education at this prestigious institution. And now, here we are, ready to embark on the next chapter of our lives. As the saying goes, 'a smooth sea does not make skillful sailors,' and our struggles and challenges have made us stronger and better prepared for the future. We have gained valuable skills and knowledge that will serve us well as we face the challenges ahead," he says.
Read the transcript of Ojeikere's remarks.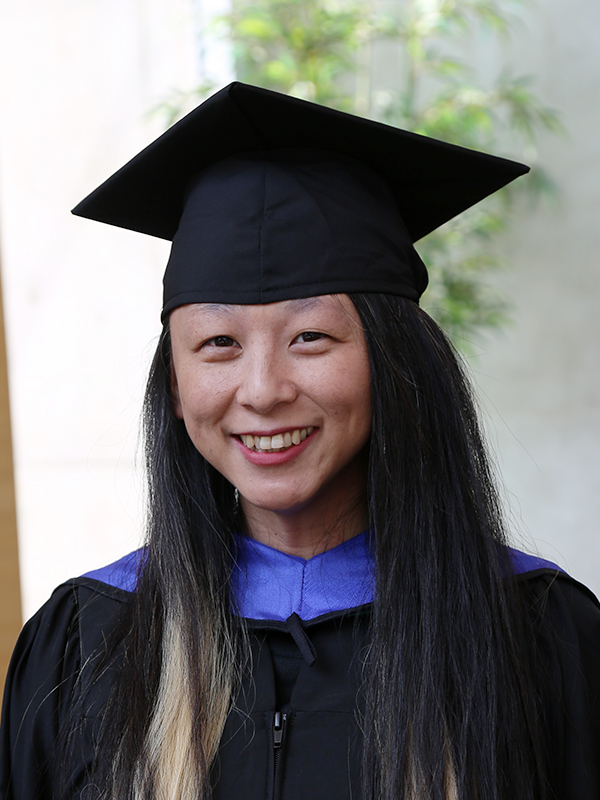 Representing the Master of Public Policy program, Lisa Thorn, MPP'23, described how the graduating class has become curious, visionary, and empowered through their time at Heller.
"Our courses cemented a foundation from which we built a shared vocabulary to tackle concepts of wealth inequality, imperfect markets, and laissez-faire American liberalism. But our knowledge is the result of our collective compassion. You all have taught me about disability justice, gender-based violence, worker rights, civic infrastructure, and taxes. It is because of all of you that I know that my area of research is your area of research and that the liberation for one is truly wrapped up in the liberation of us all. Thank you to the amazing faculty who work every day to change our lives for the better and to the Heller students who have inspired me to do more than I thought I could," she says.
Read the transcript of Thorn's remarks.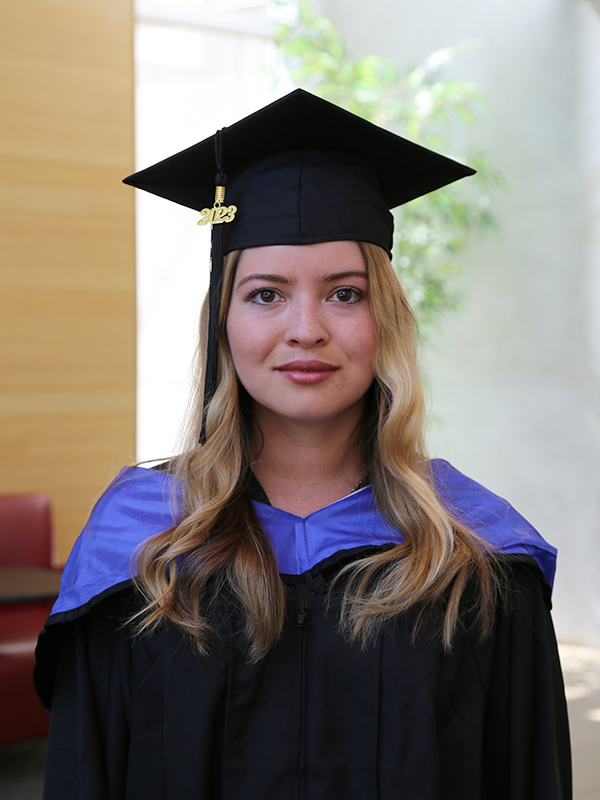 Representing the MA in Conflict Resolution and Coexistence program, María Fernanda Cabezas, MA COEX'23, talked about her journey from Chile to Massachusetts, as well as believing in a more peaceful future.
"Many of you also have left loved ones behind to pursue your dreams. Some of you have flown from countries in permanent conflict for safety. Some of you have experienced harassment and discrimination due to social categorizations. And yet, you have contributed to improving this world by questioning the social, political, and economic establishment. I couldn't be prouder of what we do every day," she says.
Read the transcript of Cabezas' remarks.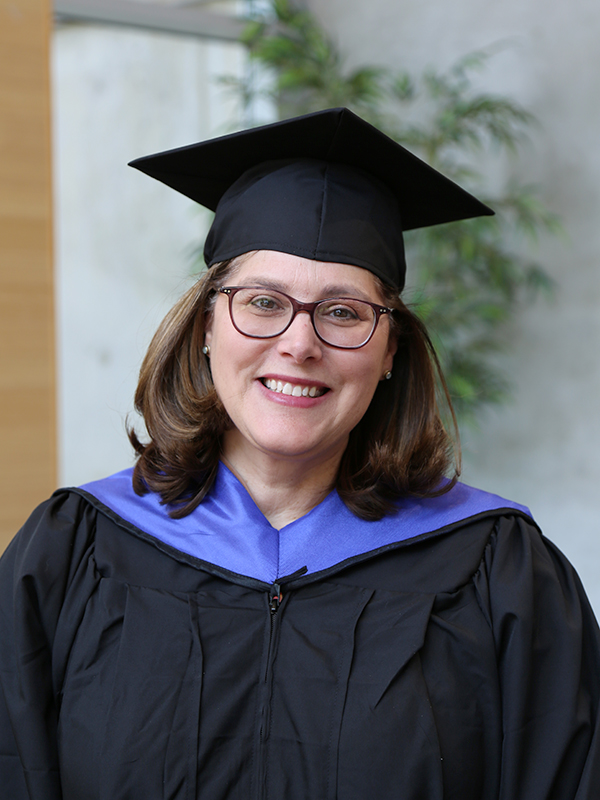 Representing the Executive MBA for Physicians program, Laura Lee, EMBA'23, shared the importance of being agents of change rather than victims of change.
"Everyone in our class brought different strengths and perspectives to our cohort. The diversity of our class has truly been a gift. One conviction that we share in common, is we will strive to no longer let ourselves, nor our care teams, feel like victims of change. Thanks to the vision of Jon Chilingerian, whom we will all carry dearly in our hearts, we are now versed in the future of the practice of medicine, sometimes called 'system science.' We can now be excited about change, because we have a working knowledge of strategy frameworks, relational coordination, system mapping, medical ethics, and public policy," she says.