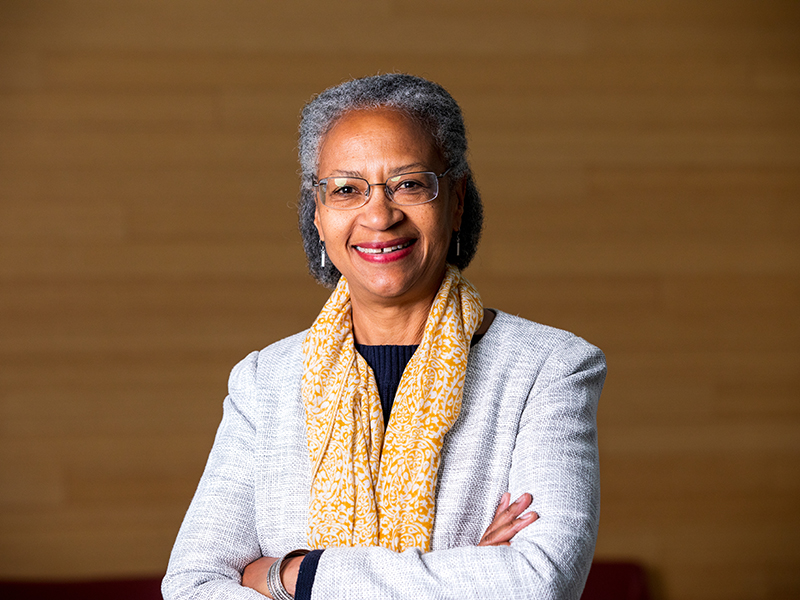 Maria Madison succeeded David Weil as the Heller School's interim dean on July 1, 2022. Madison previously served as Heller's associate dean for equity, inclusion and diversity and director of the Institute for Economic and Racial Equity (IERE). 
Maria Madison originally joined Brandeis in 2017 as Heller's first associate dean for equity, inclusion and diversity, a new leadership position created in response to student-led activism during Ford Hall 2015. As associate dean, Madison developed and implemented a targeted, evidence-based approach to improving DEI for all members of the Heller community, and forged innovative and effective partnerships across the school and the university as well as with policymakers and various organizations.
In August 2020, Madison became director of Heller's Institute for Economic and Racial Equity (formerly the Institute on Assets and Social Policy). Under her leadership, the institute adopted a new name, expanded its team and deepened its focus on policy-driven racial disparities. In December 2021, IERE secured a landmark $1 million gift from the Kapor Center to support a new initiative on racial justice and tech policy. As in her DEI work, this new initiative is designed to be cross-cutting, incorporating participation from research, the academy, and students at the graduate and undergraduate level.
A trained global public health researcher, Madison holds an ScD in population and international health from the Harvard T.H. Chan School of Public Health. She joined Brandeis with over two decades of experience designing, implementing and managing various projects and studies including clinical drug trials and registries, where she oversaw large, complex, multinational teams. She is also president and founder of The Robbins House, a historic building and nonprofit organization focused on preserving Concord, Massachusetts' Black history. She is also a trustee of Tufts University, from which she holds bachelor's and master's degrees, and is an associate editor of the journal Health Equity.