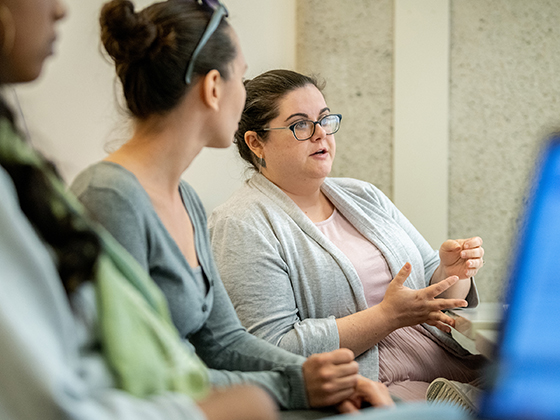 The Heller PhD program is built on a strong foundation in core research methods, allowing for considerable flexibility in choosing your own electives.
Choose a concentration that aligns with your long-term interests and select courses that will give you a multifaceted perspective on today's—and tomorrow's—most critical social policy issues. In addition to two years of coursework, PhD students participate in a doctoral seminar, complete a comprehensive exam and successfully defend a dissertation within four to six years. Every full-time student receives tuition and stipend support.
Doctoral students learn from Heller faculty and researchers in the classroom, through their concentration and in their dissertation committee. Heller is a top 10 school of social policy, home to 10 renowned research centers and institutes that cover social policy areas ranging from disability policy to asset inequality.