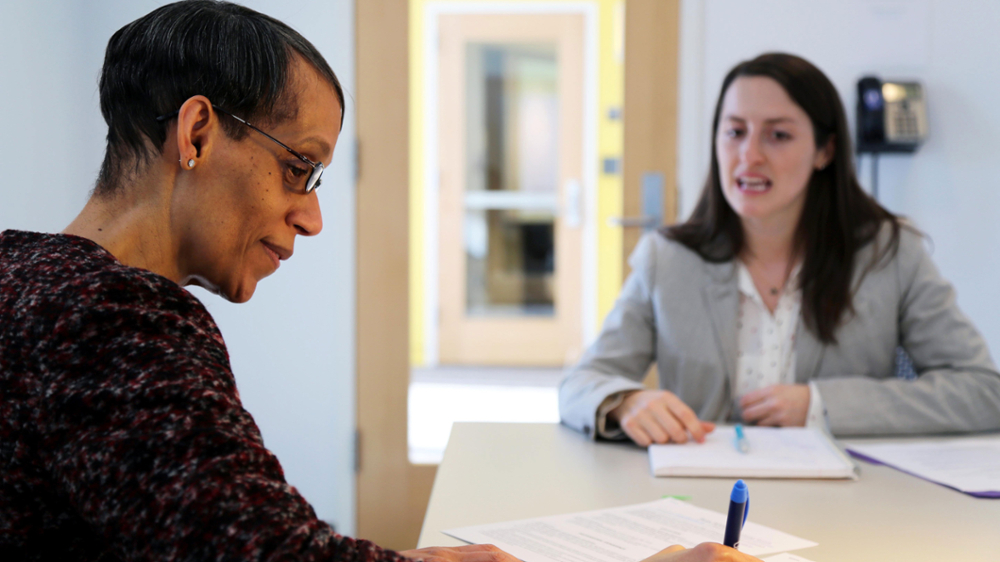 Partner with Heller's Career Development Center to connect with our community and meet your recruitment goals. We recognize the shifting demands of an evolving global marketplace and tailor our services based on employers' needs.
Ways to Access Heller Talent
Advertise on the Weekly Heller Careers Newsletter
Post full- and part-time positions including jobs, internships, fellowships, consulting and temporary opportunities for students and alumni. Submit opportunities to hellercareers@brandeis.edu.
Offer On-Campus Recruiting or Industry Networking Programs
Meet your competitive, time-sensitive recruitment needs through on-campus interviews with qualified candidates. Or, visit Heller to offer a short presentation and informal interviews to a diverse pool of talented professionals. You can also bring together students interested in a specific industry and organizations and employers interested in a diverse, experienced, global and multilingual candidate pool.
Host Experiential Learning Program or Design a Formal Partnership
Establish a formal ongoing partnership that can include customized programming, Heller-specific internship opportunities and priority recruitment assistance.
Sponsor Career Education Programs
Participate in in-depth conversations through panel discussions, Lunch and Learn brown bag talks and keynote presentations to provide insight into the field, current issues, career paths and individual professional experiences.
Host a Heller Employer Trek
Each year, Heller students and Career Development Center staff visit employers across the Greater Boston area, in New York City and in Washington, D.C. These treks include site visits to many major nonprofit organizations, government agencies and mission-driven companies. It's a great opportunity to meet face-to-face with a group of incredible students.