Kate Kaplan
Director of Development and Alumni Relations
Kate joined Heller in 2018 and looks forward to continue meeting more alumni. In addition to raising philanthropic resources in support of the Heller School's mission, Kate works to create meaningful opportunities for alumni volunteerism, professional development, and network building within a community of social justice practitioners. In her previous role at the Two Ten Footwear Foundation, Kate helped to build industry-wide engagement programs such as Footwear Cares and affinity groups such as the Women in Footwear Industry. She is a Trustee of Tufts University and also recently served as president of the 100,000 member Tufts University Alumni Association, leading the association in strategic planning and fundraising. She holds a Bachelor of Arts from Oberlin College and a Master of Arts in Public Policy from Tufts University.
Learn more about Kate in Heller Magazine.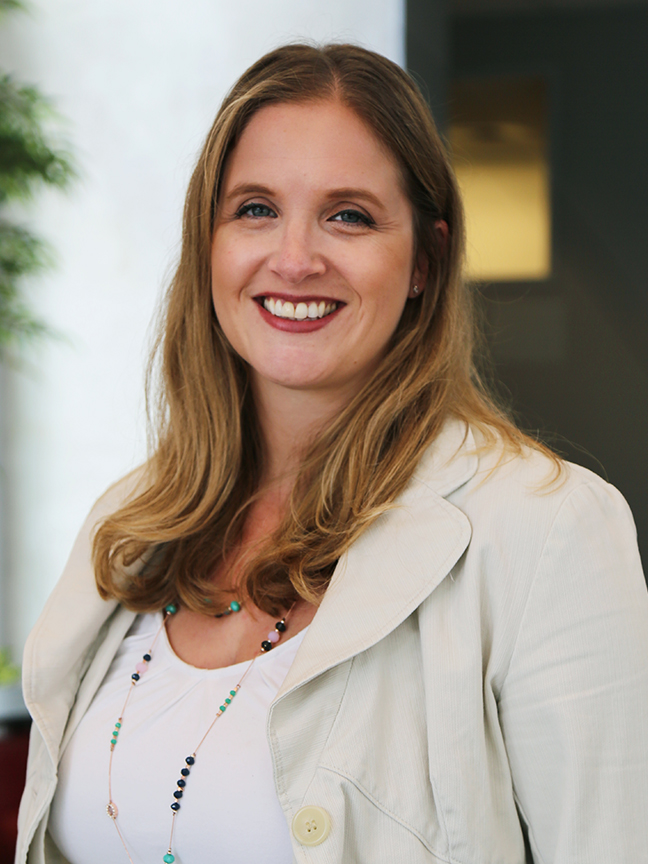 Courtney Lombardo
Associate Director of Development and External Relations
Courtney has worked in the development office at the Heller School since March 2007, under multiple Heller deans, supporting alumni and students in many ways. In her role as associate director, she oversees all department initiatives, in partnership with Heller's Dean and Director of Development, including engagement, stewardship and fundraising strategies for 4,500+ alumni and approximately 150 major donors. She has oversight of the 45+ fellowships offered at the Heller School and is motivated by meeting passionate and dedicated students every year. She works on special events to cultivate and engage with alumni and donors, from small gatherings to major events such as Heller reunions. Courtney partners with many departments to gather and disseminate information to Heller alumni to foster their connection to the Heller School, including establishing a Heller Ambassadors Program. She oversees the annual giving program and conducts detailed reporting and writes acknowledgments for all gifts to the Heller School. In addition to coordinating alumni solicitations, she also oversees the distribution of the Heller Student Enrichment Funds to students so they can further their Heller experience. She holds a Bachelor of Science in Marketing from Bentley University.