Heller held its first in-person diploma ceremony in three years for its class of 2022 graduates on Sunday, May 22. The graduates — 195 master's degree recipients from 2022 and 41 doctoral degree recipients from 2020, 2021 and 2022 — represent seven programs and more than 40 countries, speaking over 35 languages.
Dean David Weil opened the event with reflections on public service, which can include doing advocacy work and policy analysis, engaging neighbors and others, supporting political figures or running for office, and acting against hatred in daily social interactions.
"Public service is therefore both a responsibility and a calling. It is what brought you to Heller. To engage in public service in the broad definition I have articulated is also a statement of embracing hope. I have learned from my own experience in life that if you take on hard things, you must have grit, determination, persistence and a long view. But above all, hope," says Weil. "Graduates, you are reentering a world rife with divisions, disparities and inequalities. A world where social bonds and public trust have been eroded, often willingly by the cynical manipulations of political leaders. Never has the need for people to enter the fray of social policy, armed with knowledge and skills but guided by a social justice compass, been more important and more pressing."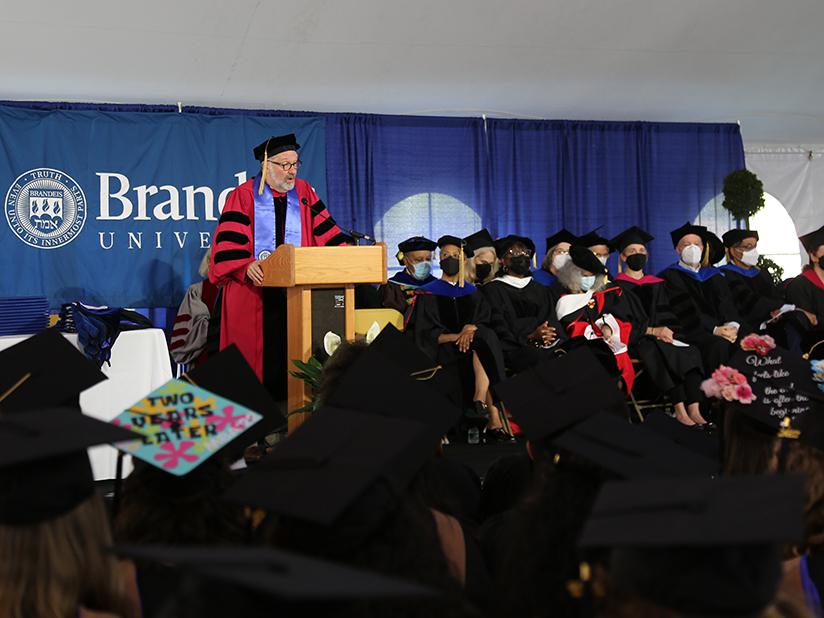 Ravi Lakshmikanthan, MA SID'99, assistant dean for academic and student services, then conferred diplomas to the graduating students who participated in the ceremony. Afterward, a student from each of Heller's academic programs delivered a graduation address, reflecting on this year's unusual graduate school experience and their aspirations for the future.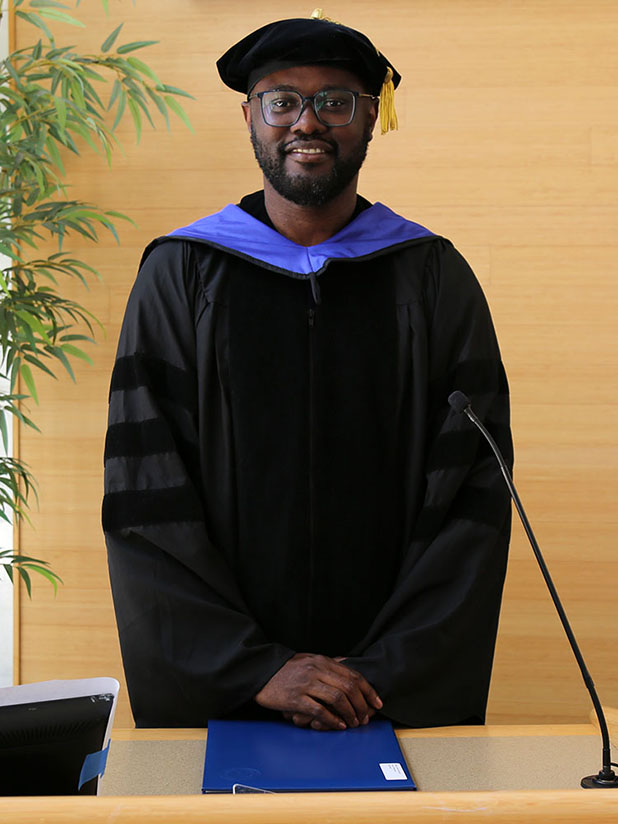 Representing the PhD in Social Policy program, Olawale Olaleye, PhD'22, shared what it was like coming from Nigeria and finding a supportive community at Heller.

"My experience at Heller is a testament to what is possible when you have a little idea that is shaped by wonderful friends, nurtured by great mentors, and supported by an institution that is committed to advancing social justice. Heller is great at attracting passionate people from all over the world – it's no wonder most of my colleagues say the best part of Heller School is the people," he says.

Read the transcript of Olaleye's remarks.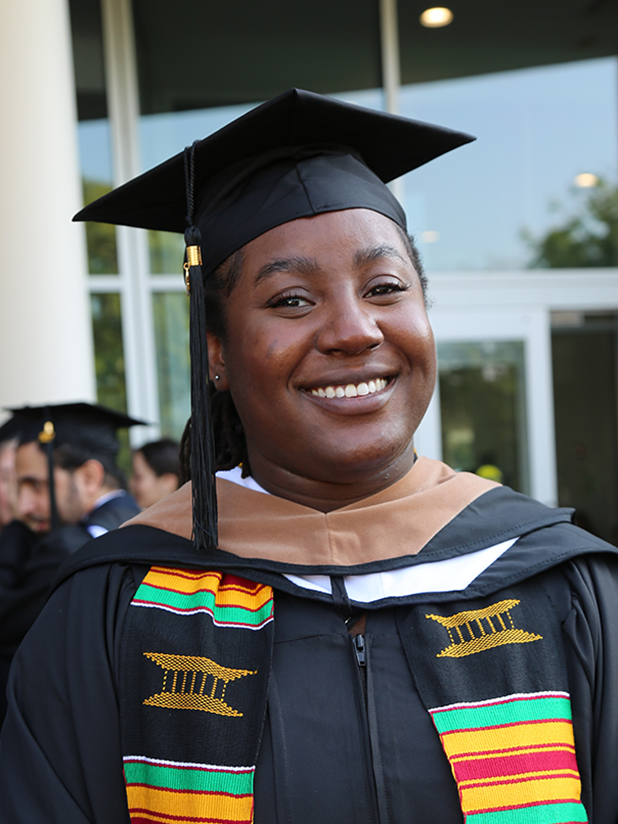 Representing the Social Impact MBA program, Zari Havercome '16, MA SID/MBA'22, talked about the lessons her parents taught her and the importance of thinking from as many angles and perspectives as possible.

"Let us add to the Heller alumni network who are, one by one, showing corporations how to meet the triple bottom line: where people and profit are complementary. Let us continue to create and advocate for equitable policies. Let us design sustainable systems that promote true coexistence by building a world where we are less threatened by what we don't know and more willing to learn new things. Do not doubt that the world needs you! Not as saviors, but as models," she says.

Read the transcript of Havercome's remarks.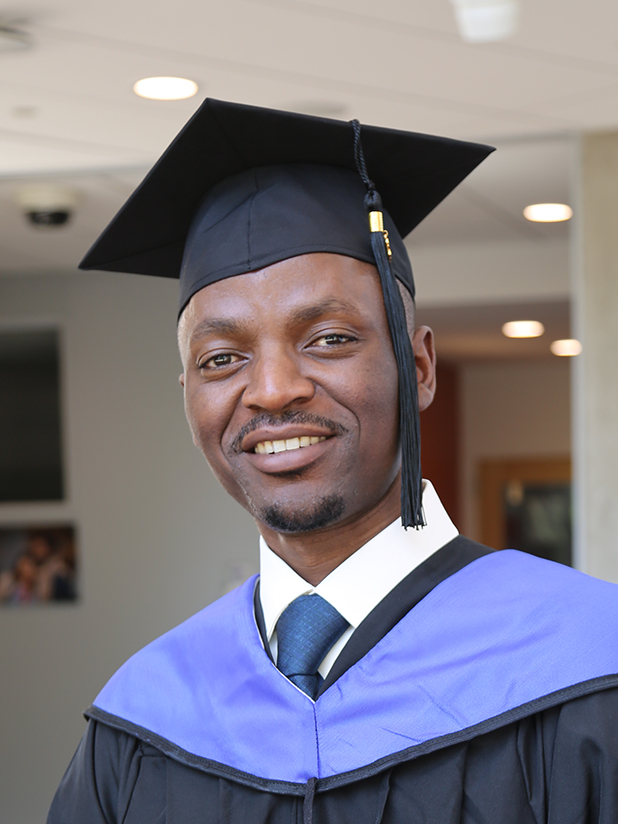 Representing the MA in Sustainable International Development program, Olivier Ishimwe, MA SID'22, shared his experience working with youth in Rwanda and said his time at Heller helped him learn how to create sustainable solutions for education and unemployment.

"I believe the evidence of problems in our communities reflects the evidence of sustainable solutions possible in our generation. It's my conviction, henceforth, that we can employ our program planning and implementation skills, along with our monitoring and evaluation capabilities from the SID program, to implement sustainable projects that will end institutional mismanagement, poverty, gender and racial inequality, illiteracy, youth unemployment, and other forms of social injustice in our communities. I believe we can change the status-quo and create equitable societies where citizens have a chance to develop to their full potential," he says.

Read the transcript of Ishimwe's remarks.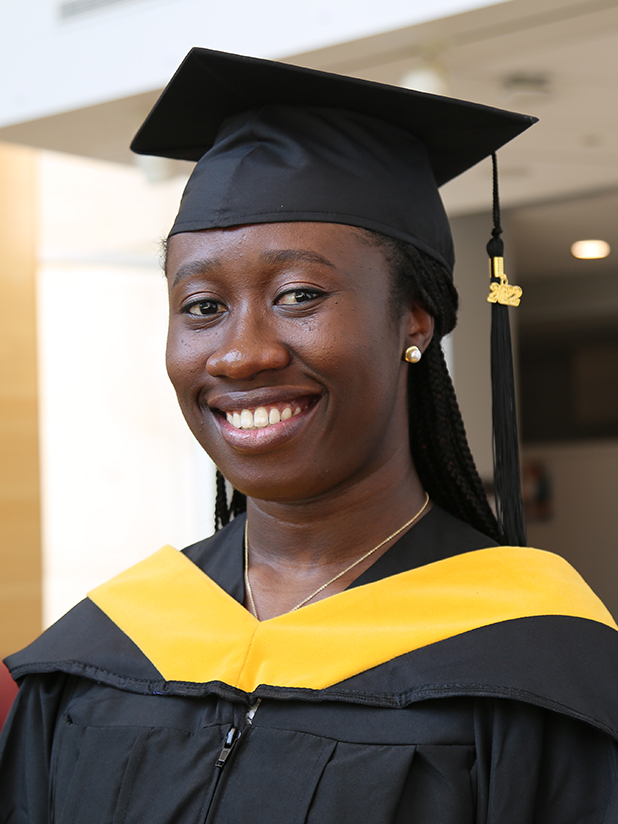 Representing the MS in Global Health Policy and Management program, Christianah Adeoya, MS GHPM'22, talked about deciding to pursue a graduate education in the middle of a pandemic and her hopes for the future of health care systems.

"Everyone seated here came with a yearning to see that there is peace and justice and that everyone receives what they deserve regardless of their socioeconomic status. After all, 'the profit of the land is for all, even the King is served from the field.' I am happy to announce that your aspiration just got a huge upgrade, and for this reason, I am most expectant. The Heller experience has not only made us feel like a part of a community of 'doers,' but it has equipped us with the skills to forge ahead in this fight for social justice," she says.

Read the transcript of Adeoya's remarks.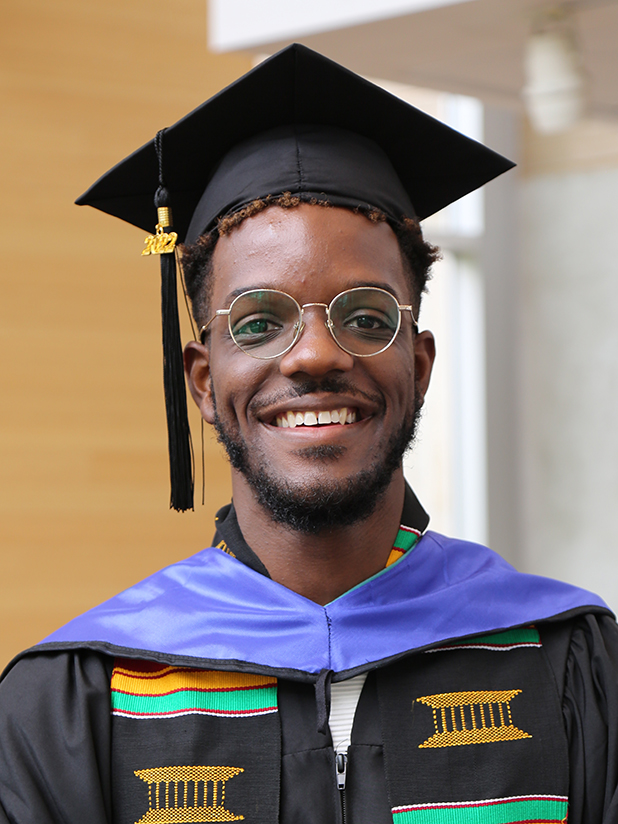 Representing the Master of Public Policy program, Adam Jones, '15, MPP'22, talked about how he has benefited not just from his coursework and internship, but also the surprise lessons he learned from his peers throughout their collective journey.

"As we each leave here today to continue lives that are dedicated to improving the world, I call on us to remember and rely upon the strength of the collective. Of community. And of each other. For all the wealth and capital that goes into constructing an institution like Heller, the true value of this place as I've experienced it has been the people who have shared even just small pieces of themselves with those around them. Not only have these exchanges brought me personal joy, but they have created meaningful changes in the lives of people who are leaving, as well as those who have not yet arrived," he says.

Read the transcript of Jones' remarks.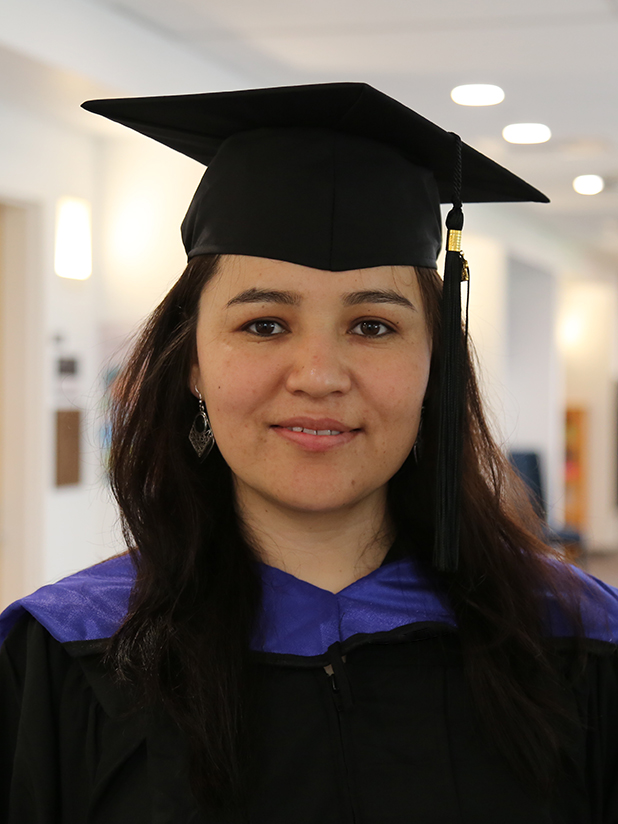 Representing the MA in Conflict Resolution and Coexistence program, Jan Afza Sarwari, MA SID/COEX'22, shared her experience growing up in Afghanistan during the early Taliban regime and having to attend a secret school for girls, as well as what she hopes to bring back to her home country as a Fulbright Scholar.

"While I struggled with all the hardships during the last year, the Heller School taught me one thing; no matter what you face or what you feel, there is the wonderful Heller and Brandeis community that lifts you up, cherishes you and your achievements and motivates you to move on with hope and resilience and be the face of social justice no matter where in the world you are," she says.

Read the transcript of Sarwari's remarks.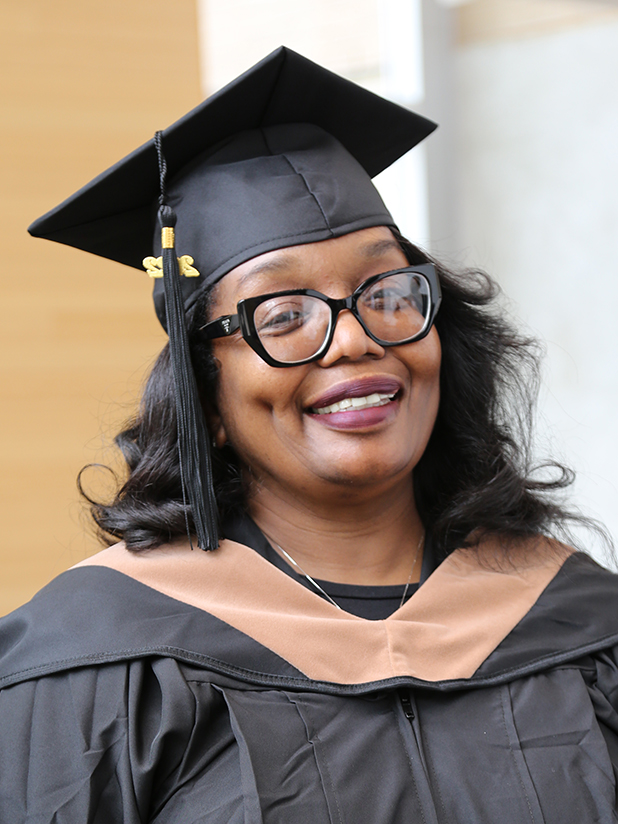 Representing the Executive MBA for Physicians program, June Roberts, EMBA'22, said she values Heller's commitment to equity, inclusion and diversity, and encouraged her fellow graduates to continue to be involved in social impact activities.

"Today, I salute my fellow graduates. Just like Judge Ketanji Brown Jackson, we too have persevered. As we return to our comfortable and familiar professions, I challenge you to think globally and use your newly acquired technical tools to impact those who can most benefit from our knowledge and technical competitive edge: those who are marginalized, the disenfranchised, those who do not have access to basic health care, clean water, or adequate food supply, and those who are severely suffering such as our Ukrainian neighbors. Thank you and congratulations," she says.

Read the transcript of Roberts' remarks.
Dean David Weil Address at Commencement 2022