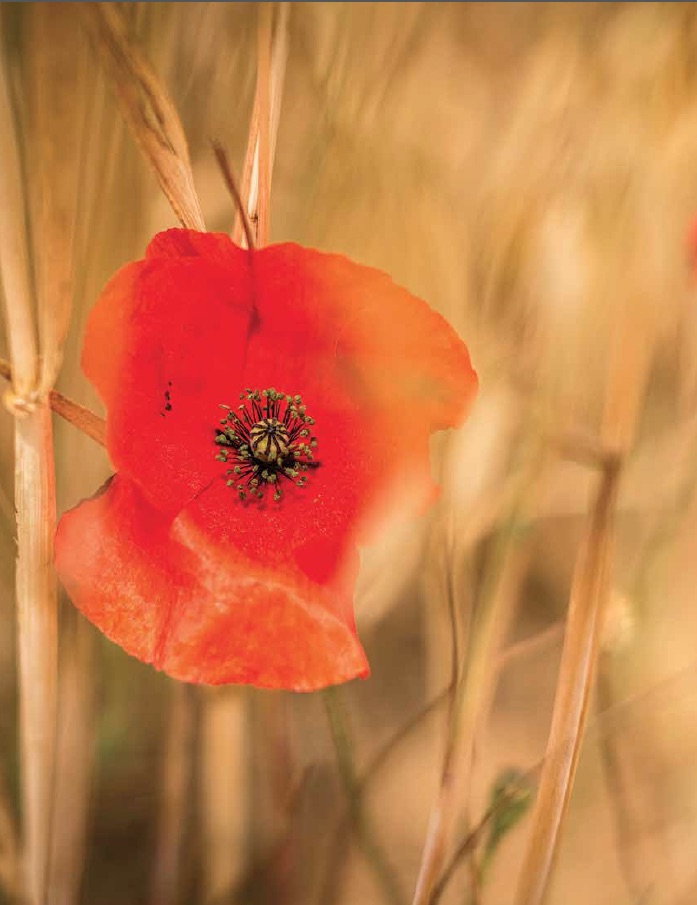 An opium poppy, the flower from which opioid drugs are derived.
By Max Pearlstein '01
Framing the cause of an epidemic
In January, the New York Times ran a special report on the United States' opioid crisis, citing public health officials who "have called the current opioid epidemic the worst drug crisis in American history, killing more than 33,000 people in 2015." The number of opioid-related deaths is staggering, but for Dr. Andrew Kolodny, who recently joined the Heller School as co-director of the Opioid Policy Research Collaborative, viewing the problem through the narrow lens of overdose deaths misses the point—and therefore the potential solutions.
"The opioid crisis is an epidemic of addiction," Kolodny says. "Since 1997, we had more than a 900 percent increase in the number of Americans who are suffering from opioid addiction, which, when not treated, can commonly result in fatal overdoses. 
"Calling it an overdose problem, though, is like describing the AIDS crisis as an epidemic of PCP pneumonia or Kaposi's sarcoma," Kolodny continues. "Those were conditions that we saw in people with AIDS, but the underlying problem was actually an epidemic of HIV infections, which resulted in those conditions."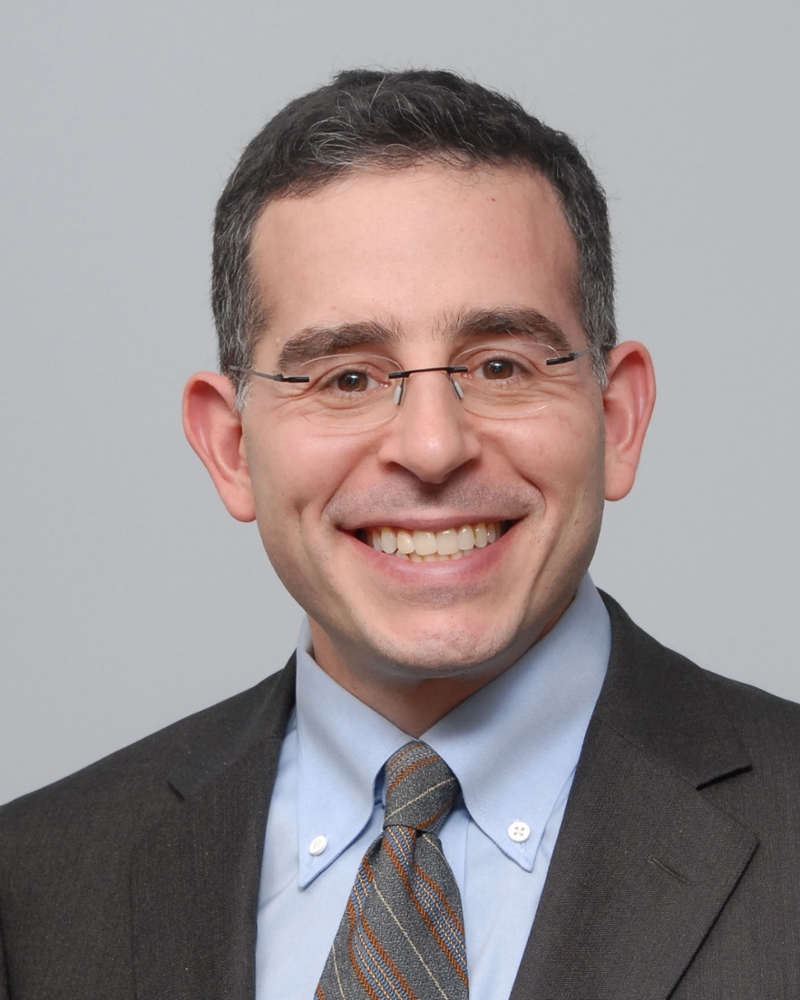 Andrew Kolodny
Kolodny also believes we should avoid referring to the crisis as an epidemic of drug abuse.  "Calling it an abuse problem suggests the cause is bad behavior—people abusing dangerous drugs to get high. While it's true that some people got addicted from recreational use, many also became addicted taking opioids exactly as prescribed by doctors. Once addicted, people aren't using heroin or pills because it's fun. They need to keep using opioids to avoid feeling awful."
Kolodny, who in addition to his work at Heller is also executive director of Physicians for Responsible Opioid Prescribing, started working on the issue about 15 years ago for New York City's health department. At the time, drug overdose deaths were thought to be a problem of inner-city, low-income, non-white neighborhoods. For Kolodny, that meant cases primarily in East Harlem or the South Bronx, New York's poorest communities. But as he became plugged into national databases related to drug overdoses, he began to recognize there was a new, severe drug problem affecting very different neighborhoods. Opioids were having a major impact on Staten Island and other largely white communities around the United States.
"As we looked at different ways to try and reduce deaths from overdose, we learned pretty quickly that one of the most effective strategies was treating people who have opioid addiction," Kolodny says. "A lot of my time was spent convincing doctors to treat addiction. Unfortunately many would say things like 'I don't want addicts in my office.' I figured I should practice what I preach, so I started a clinical practice treating opioid addiction. I was surprised because the patients who were coming into my office were not inner-city residents struggling with heroin addiction, but instead they were people from the suburbs who had become addicted to what they were prescribed."
It's clear that the opioid problem isn't new, even if public attention on it is: press reports of OxyContin addiction and overdose deaths coming out of Appalachia and New England go back two decades. But every year since then, the problem has gotten worse. "I believe the reason that we've allowed the epidemic to grow so severe is because it was misunderstood as a drug abuse problem," Kolodny says. 
"Policymakers wanted to stop so-called 'drug abusers' but were ignoring the problem of overprescribing. It was all focused on preventing kids from getting into grandma's medicine chest, but no one was looking at why every grandma now had opioids in her medicine chest."
A team approach to tackling the opioid crisis
As Kolodny sought to better understand the extent and impact of opioid overprescribing, he turned to Prescription Drug Monitoring Programs, or PDMPs, statewide databases that collect information on controlled substances that are dispensed in each state. While digging into PDMPs, he was repeatedly turning to research conducted by Heller's Institute for Behavioral Health.
"The Heller team had access to an incredible database of narcotic prescriptions from multiple states, and the ability to do research with that data was very attractive," Kolodny says. "Many other universities are still way behind in responding to the opioid epidemic, but at Heller you had an entire team of folks who were working on this issue for years."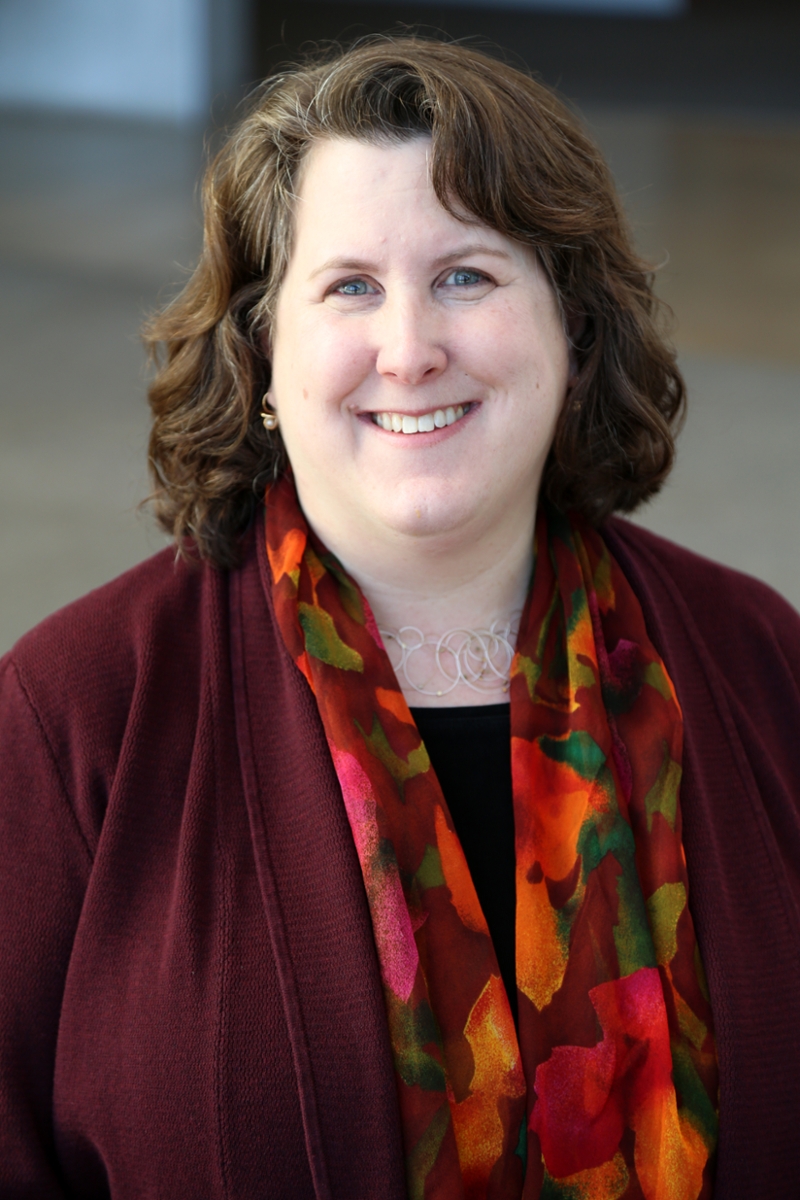 Sharon Reif, PhD'02
In fact, the IBH team has been conducting analyses on various aspects of the opioid crisis since the 1990s. "We've been doing this for much longer than it's been in the headlines," says IBH Deputy Director Sharon Reif, PhD'02. "The fact that it is now in the headlines is an opportunity—though an unfortunate one—for the work that we're doing to have more traction."
That work, explains IBH Director Constance Horgan, can be divided into two main areas: prevention and treatment. "We believe that dealing with the opioid crisis requires focusing across the continuum, from prevention all the way through treatment and recovery, because the situation is getting worse and we need to be more vigilant in changing the conversation if we want to succeed."
IBH's prevention work is largely connected to PDMPs. Those projects are conducted by the Prescription Drug Monitoring Program Training and Technical Assistance Center (TTAC), which is led by Heller Senior Scientist and Opioid Policy Research Center Co-Director Peter Kreiner.
"Given that a lot of what got us to this point with the opioid crisis is overprescribing, much of our focus has been on prescribers and their behavior," Kreiner says. "One of the areas that we've been involved in is validation of the measures that are thought to be associated with risky behavior by both patients and prescribers. There was a small amount of literature on patient risk indicators, but the prescriber risk indicators were mostly based on expert opinion. We recently completed a paper in in which we looked at prescribers who had action taken against them, like suspending or revoking their license, by the state medical board in Maine. And we found a high association between those prescribers who rank high on these risk indicators and those who had action taken against them."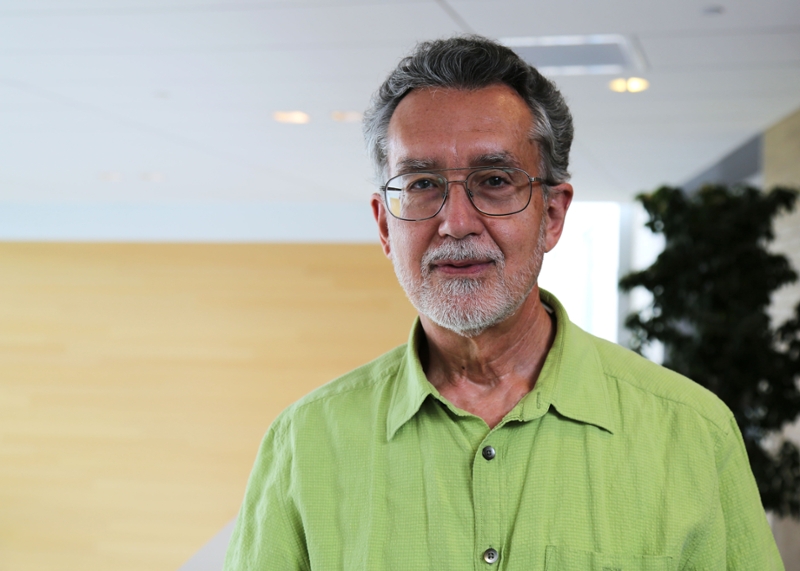 Peter Kreiner
Beyond validation studies, Kreiner and his colleagues are collaborating with federal government agencies, such as the Centers for Disease Control and Prevention (CDC), on several initiatives. "Much of our work with PDMP data is in the area of public health surveillance—looking at trends over time and geographic patterns in prescription opioid use and likely misuse, which can help to target resource allocation," Kreiner explains. "A number of our measures and surveillance approaches have been taken up by states who are newly funded by the CDC to address the opioid crisis, and we've been working with the CDC to assist them."
On the treatment side, IBH's work falls into two broad areas: access to treatment and quality of treatment. Within the quality sphere, Heller researchers have done a lot of work in the area of performance measurement. They've published a series of papers based on performance measures they developed for medication-assisted treatment, led by Professor Cindy Parks Thomas, PhD'00, who is now working with the American Society on Addiction Medicine to further develop these measures so they can be put into practice. Additionally, the Center for Medicare and Medicaid Services has hired IBH and Mathematica Policy Research, Inc. to develop medication-assisted treatment performance measures for use in Medicaid.
Sharon Reif has also co-authored several papers with Horgan and others on access to treatment; including one that examines what opioid addiction-treatment medications are covered by private insurance companies. Another looks at whether treatment services are covered. "It shows, over time, some interesting patterns with respect to the availability of methadone, which used to be the only pharmacological approach for opioids," Reif says.
As Thomas adds, "One of the important things about treatment for substance use in general, and particularly for opioids, is that for a very long time, medications were not an acceptable answer for many people in the field—both people who have the problems and people who are treating the problems. It was seen as treating an addiction to a substance with another substance."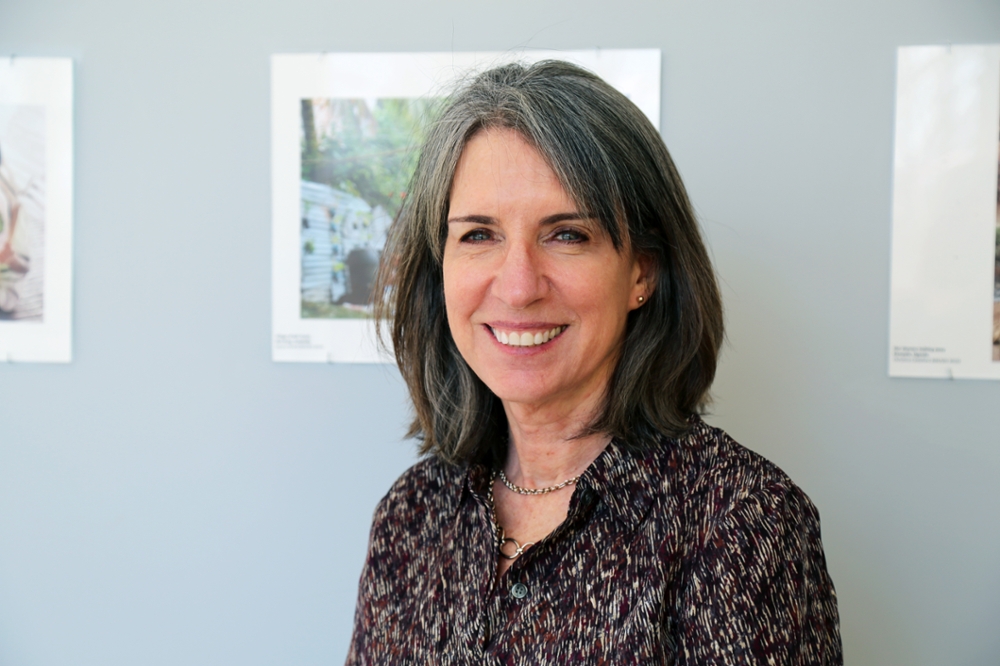 Cindy Parks Thomas, PhD'00
You can actually see a shift in public and professional opinion on medication-assisted treatment through the papers IBH has produced over the years.  While methadone has a long history, one of the early papers by Horgan and colleagues focused on the availability of medications to treat addiction, finding that buprenorphine, (an opioid addiction treatment drug), was only just starting to be covered by private health plans. Another, more recent paper reveals that medications for treating addictions are now much more accepted by both health plans and providers. "The impact we hope our research has is that people understand they should get treatment," Reif says. "These medications do work, they are an appropriate line of treatment and they're available." 
That said, another recent paper, this one co-authored by Thomas, reveals that while health plans are more willing to pay for treatment, opioid addiction still largely goes untreated. Even though the cap has been raised on the number of opioid addicted patients for which physicians may prescribe buprenorphine, she found there is still significant unmet need for treatment in the United States, particularly in rural areas.
"The major takeaway from our treatment work is that there are effective pharmacotherapies out there," Horgan says. "But as shown in Thomas' recent paper, they're not being used more widely, and we need to understand why. We're moving in the right direction, but it's a slow process."
Aiming more effectively 
Misunderstanding has always played a role in the opioid crisis—from the original policy responses that focused exclusively on stopping drug abusers to the lingering stigma around medication-assisted treatment. With the newly-created Opioid Policy Research Collaborative, Horgan, Kolodny and Kreiner are bringing all of the resources that IBH can offer—both researchers and research—to lead lawmakers and practitioners towards more effective solutions.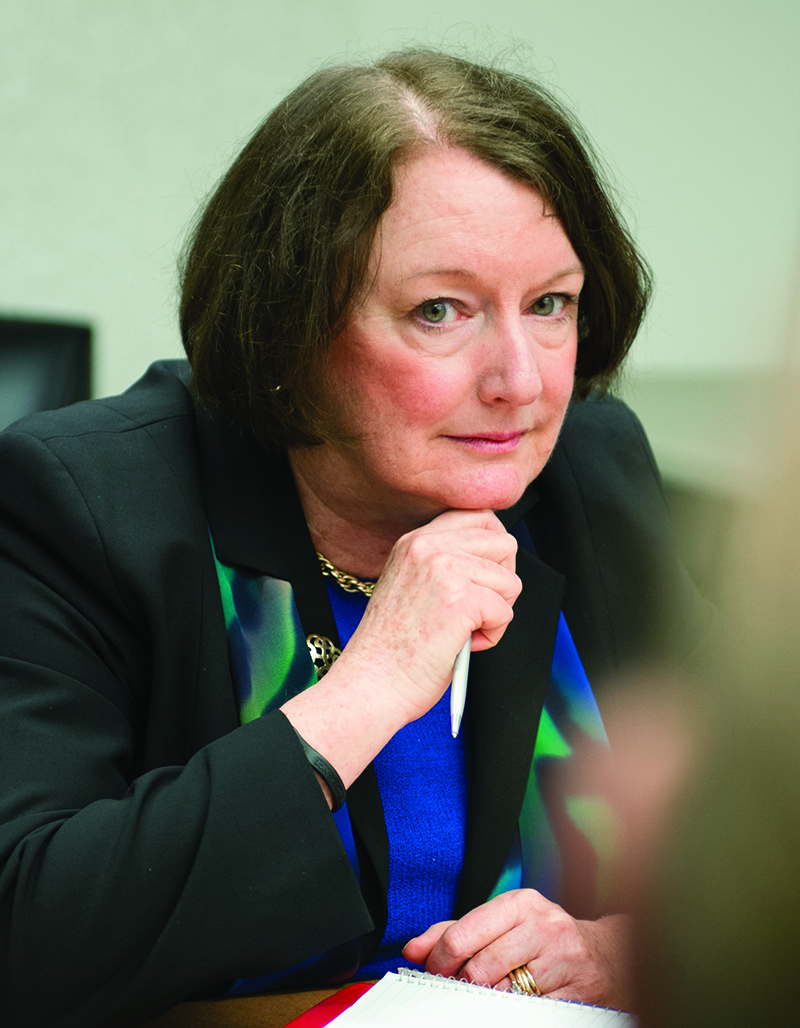 Connie Horgan
"We're utilizing the skills that IBH has used for years in addiction services research in both prevention and treatment," Horgan says, "but now we're focusing it in a very laser-like way on how we can make a difference on this particular problem. We have a critical mass of people at Heller who are not only doing research on the topic, but also are out there in the real world interacting with policymakers to disseminate the research findings."
"You definitely have policymakers at the state and local level who realize, due in some part to the work of Heller, that the opioid issue was fueled by aggressive prescribing," Kolodny adds. "Massachusetts, for example, has passed laws to limit the amount of pills in a first-time prescription. Other states now mandate that doctors check a database before writing prescriptions so that they don't give opioids out to people who are visiting multiple doctors. You have diverse stakeholders ranging from state legislators and attorneys general, to private organizations like health insurance companies, who are all recognizing that the most urgent public health problem facing the country right now is our opioid crisis and determining how we are going to bring it under control."
While researchers and policymakers alike continue to push for solutions to the opioid addiction crisis, there isn't yet a good understanding of what will work. Lawmakers are searching for the most effective strategies, while avoiding ideas that might have negative, unintended consequences. The goal of the Opioid Policy Research Collaborative is to arm policymakers with much better information. "The problem is they're dealing with an emergency, and in an emergency, you're often shooting in the dark," Kolodny says. "We want to be able to get them information so they can aim more carefully."
--
This story originally appeared in the Summer 2017 issue of Heller Magazine. Read the full magazine online or download it here.