By Max Pearlstein '01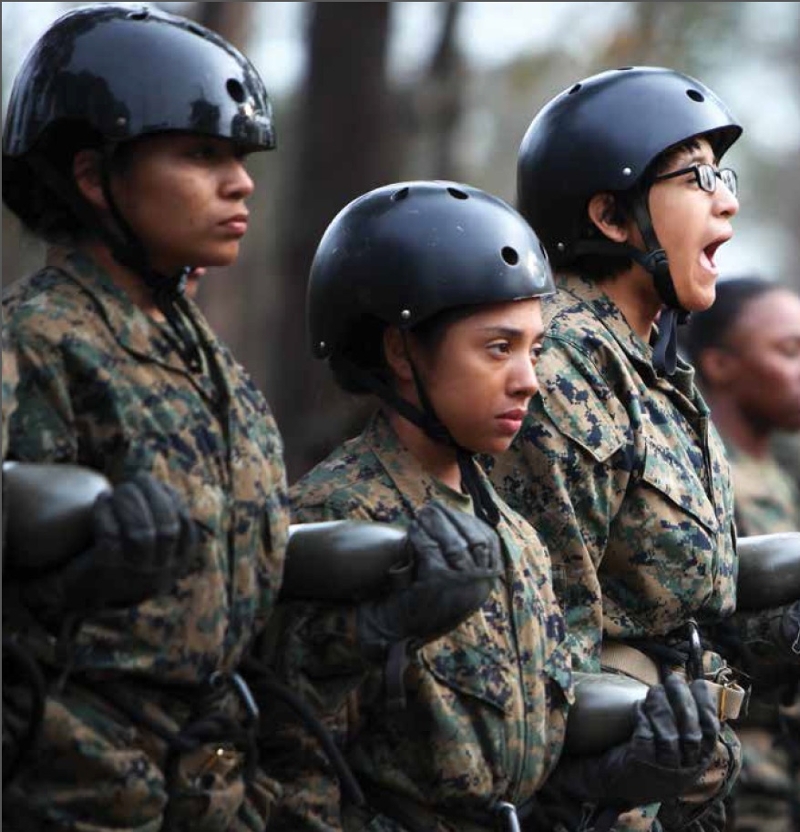 In late 2015, the U.S. Department of Defense (DOD) announced that it was opening all military positions to women, including active combat roles. "There will be no exceptions," Defense Secretary Ashton Carter said at the time. "They'll be allowed to drive tanks, fire mortars and lead infantry soldiers into combat. They'll be able to serve as Army Rangers and Green Berets, Navy SEALs, Marine Corps infantry, Air Force parajumpers and everything else that was previously open only to men."
The policy shift was widely praised by both sides of the political aisle, yet in actuality, female soldiers have been serving in combat zones, including Iraq and Afghanistan, for years, even though they were prevented from officially holding the combat roles that Carter described in his press briefing.
Thanks to work by Heller researchers Rachel Sayko Adams, PhD'13, and Mary Jo Larson, PhD'92, of the Institute for Behavioral Health at the Schneider Institutes for Health Policy, we have an idea of what the psychological impact may be as women take on an even greater presence on the battlefield. In a paper published in the Journal of Traumatic Stress, Adams and Larson describe the results of their Substance Use and Psychological Injury Combat study (SUPIC), the largest representative study of deployed men and women ever conducted.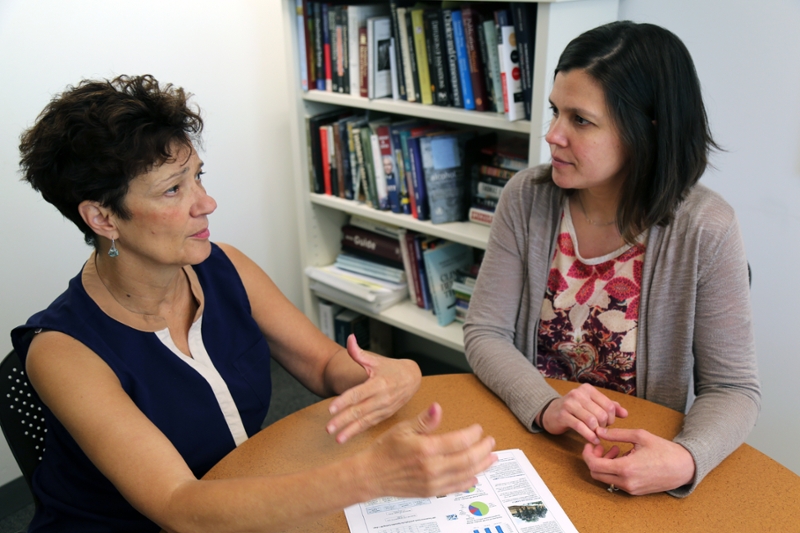 For their research, which was funded by the National Institute on Drug Abuse and sponsored by the DOD's Defense Health Agency, Adams and Larson examined data from a cohort of female Army soldiers who returned from deployments to Operation Enduring Freedom (Afghanistan) and Operation Iraqi Freedom in fiscal years 2008-11. They merged deployment records, administrative health care utilization data and post-deployment health surveillance information, which allowed them to look at how experiencing combat exposures (for example, witnessing killing or being in danger of being killed) during deployments was associated with behavioral health outcomes upon return from deployment.
"We expected that, like male military members, combat exposure would increase the likelihood of women screening positive for PTSD, or post-traumatic stress disorder, after deployment," Adams says. Still, the magnitude of the increase came as a surprise. They found that female soldiers who reported three or more types of combat exposure had over 20 times the odds of screening positive for PTSD compared to those with no combat exposure.
According to Adams, the findings suggest that the DOD should prepare all women in the military, and not just those who are formally assigned to direct combat roles, for exposure to combat-related stressors while deployed. "Further, our findings support ongoing force-wide screening for behavioral health problems for both women and men when they return home," she says. She also recommends continued examination of public health interventions, such as screening for alcohol misuse or suicide prevention programs. Adams stresses that future studies will be needed to fully understand the impact of any DOD efforts to prepare an increasing number of military women for potentially traumatic events experienced during deployment.
This story originally appeared in the spring 2017 Heller Social Policy Impact Report. We invite you to view the report online or download a PDF of the report.