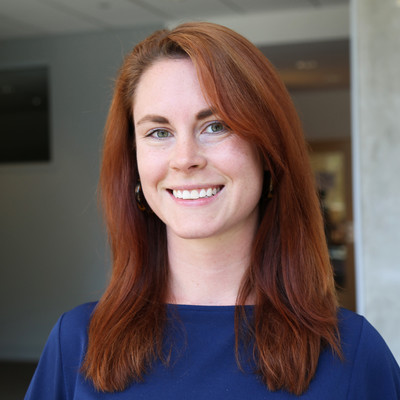 If you're reading this as one of our incoming international students, you've (hopefully!) already completed some steps towards securing your visa, like completing your VIDOF form, receiving your I-20 or DS-2019, and scheduling your visa interview. The next big step is, of course, actually having the visa interview! Today, I've rounded up some advice for how to prepare for your interview and how to best frame your answers at your visa appointment.
Both the F-1 and J-1 are classified as non-immigrant visas. That means that one of the  tasks that your visa interviewer will be trying to accomplish is determining that you plan to return to your home country when you complete your studies in the U.S. and that you have no intention to remain in the U.S. To demonstrate to the Consular Officer that you plan to return to your home country, you will be asked to show that:
You have sufficient assured funds to cover all your expenses for the duration of your stay in the U.S. If you are receiving a scholarship from Brandeis, or if you are sponsored by an agency or organization, be prepared to show a letter of your award/sponsorship. If your funding is from personal and/or family funds, be prepared to show bank statements/letters, certified letters of credit, proof of your annual salary, and/or your total available assets or that of your immediate family.
You have "strong ties" to your home country and you will return home upon completion of your program. Strong ties are various aspects of your life (professional, family, financial, etc.) that bind you to your country of residence. Strong ties may include all your family residing in your home country and not in the U.S., having a job awaiting you at home upon completing your studies, all of your assets being at home and not in the U.S., etc.
You can articulate your plan. What do you want to study or research? Why did you choose Brandeis University? What activities will you pursue in your home country after you complete your degree/program? You may be asked many questions in the interview or your time in the interview may be very brief. It is important to be calm, clear, and concise.
Another big thing that they will be trying to determine is whether you have the ability to abide by one of the student visa's most important restrictions: having an F-1 or J-1 visa indicates that the primary purpose for being in the country is to study, not to work! Remember, according to the limitations of your visa status, you will not be permitted to work off-campus during your first year at Brandeis! So at a minimum, you must prove to the satisfaction of the United States Consular Officer that you have sufficient funds for at least one year of study.
Remember, when you go to your visa appointment, you'll want to make sure you bring the following documents:
Valid Passport (valid for at least 6 months after your entry date to the U.S.)
Proof of Assured Funds (Financial Documents) as reflected on your Certificate of Eligibility Form I-20 or Form DS-2019 (bring all ORIGINAL bank documents, and support letters)
Original Certificate of Eligibility Form I-20 or Form DS-2019 (be sure to carefully review for possible errors and sign your document before your interview)
SEVIS Fee Payment Receipt
The Acceptance Letter from Brandeis
Check your local U.S. Embassy or Consulate website for additional requirements such as application fees, photos, etc.
The U.S. Consular Officer will review your documents during your visa interview. Be prepared to answer potential questions about your family, finances, choice of a degree program (for students), and why you are choosing to come to Brandeis.
If the official believes that all is in order, he or she should issue you an F-1/J-1 visa allowing you to enter the U.S. in F-1/J-1 status to study at Brandeis University.
You can always find more information on Brandeis' ISSO website!