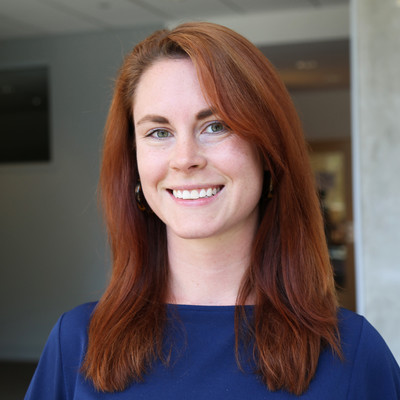 Now that the admissions cycle for Fall 2021 is closed, we're beginning to gear up for the Fall 2022 entry cycle, which means we're doing a pivot over here on the blog: while we've been focusing on the needs of our admitted students for the last few months, now I'll be shifting my focus to those of you who are just embarking on your journey to find the right program. For the past few months, I've been doing a spotlight on our six programs to help you figure out if one of Heller's programs is right for you. Today, we wrap up this series with…
What is it? Heller's Sustainable International Development (SID) program offers a practical, skills-based curriculum that prepares students to promote responsible development in the world's poorest and most vulnerable regions. The SID program has a unique and flexible program structure, with four different tracks including an Accelerated Track (where students can complete the degree in as little as 9 months), a Two-Year Practicum Track, Two-Year Advanced Study Track, and a Two-Year Concentration Track, so you can customize your program to meet your needs. Whichever track you choose, the program is designed to help students address inequities and injustice, reduce environmental destruction, and promote income generation through entrepreneurship and access to credit. Students will develop their knowledge of the root causes of poverty, gain scientific literacy on climate change, build skills for collecting and analyzing data, and improve their organizational, program, and project management skills.
Who's it for? Our typical SID student has at least two to three years of work experience – that can be translated into real work, Peace Corps experience, volunteering and internship experience while an undergrad, etc. Our SID students all have different goals: some come into the program with a clear focus and reason who  want to excel in their passion or a field they already have experience in, while others come to explore what path of development they want to work in. There are so many branches of development work and our program really showcases that and allows students to find their niche. Our students are passionate, justice-seekers, hands-on, dedicated, not afraid to get dirty and highly motivated to change the world around them.
What kinds of classes will I take? In your first two semesters, you'll take core courses like Climate Change, Biodiversity, and Development; Ethics, Rights and Development;  and Political Ecology and Development, while also choosing electives that match your area of interest, like Gender and the Environment. If you opt for the Advanced Study or Concentration Tracks, you'll then get to choose from electives like Social Movements for Emancipatory Development, Economics of Education or Religion and Development. In the Practicum Track (which includes a six month practicum) or Concentration Track (which includes a three month practicum), students receive academic credit for their practicum assignment with organizations such as a UN agency, an international NGO, or a research think tank. Past practicum organizations have included Save the Children, Oxfam, World Bank, or UN agencies.
Where will it take me? SID students gain the knowledge, skills and tools at Heller to get great jobs where they bring innovative ideas and creative practice to the development sector. Furthermore, they learn about human rights, gender equity, inclusive societies and environmental sustainability—the values that we believe should guide development work, whether it's in a large multilateral organization or a small local nonprofit organization. Examples of positions held by recent graduates (those who have graduated within five years) include Co-founder and CEO for WorkAround, Associate Reporting Officer for the United Nations High Commissioner for Refugees, and Communications and Engagement Director for Sustainable Business & Innovation at Nike.  Alumni who have graduated more than five years ago hold positions like Venezuela's Ambassador to Argentina under President Guaidó, a U.S. Foreign Service Officer, and an International Trade Advisor for the U.S. Environmental Protection Agency.
How is Heller's program different? Mainly, our vast array of faculty members with many different specializations and experience within development. It's a high-touch program and students have very close proximity and access to our faculty, administrators, and researchers. Much of what they learn is actually outside of the classroom, working on group projects, competitions, research with faculty, field trips, etc. Not to mention the six-month practicum that the SID program requires for the Two-Year Practicum Track program. The Heller SID student community is uniquely diverse both in individual backgrounds as well as in academic interests; in a typical year, about 60% of our students come from outside the U.S., representing between 20 and 30 different countries (mostly from the Middle East, Africa and Southeast Asia). Many of our U.S. students have worked internationally or served in the Peace Corps or military, while others have built careers focused on issues of domestic conflict.