By Karen Shih
Just twelve hours before the start of the Hult Prize at Brandeis competition, team Samantha was huddled in a cold conference room in the Shapiro Student Center. Team members frantically reworked their revenue model. They barely had time to practice their presentation. They didn't sleep all night.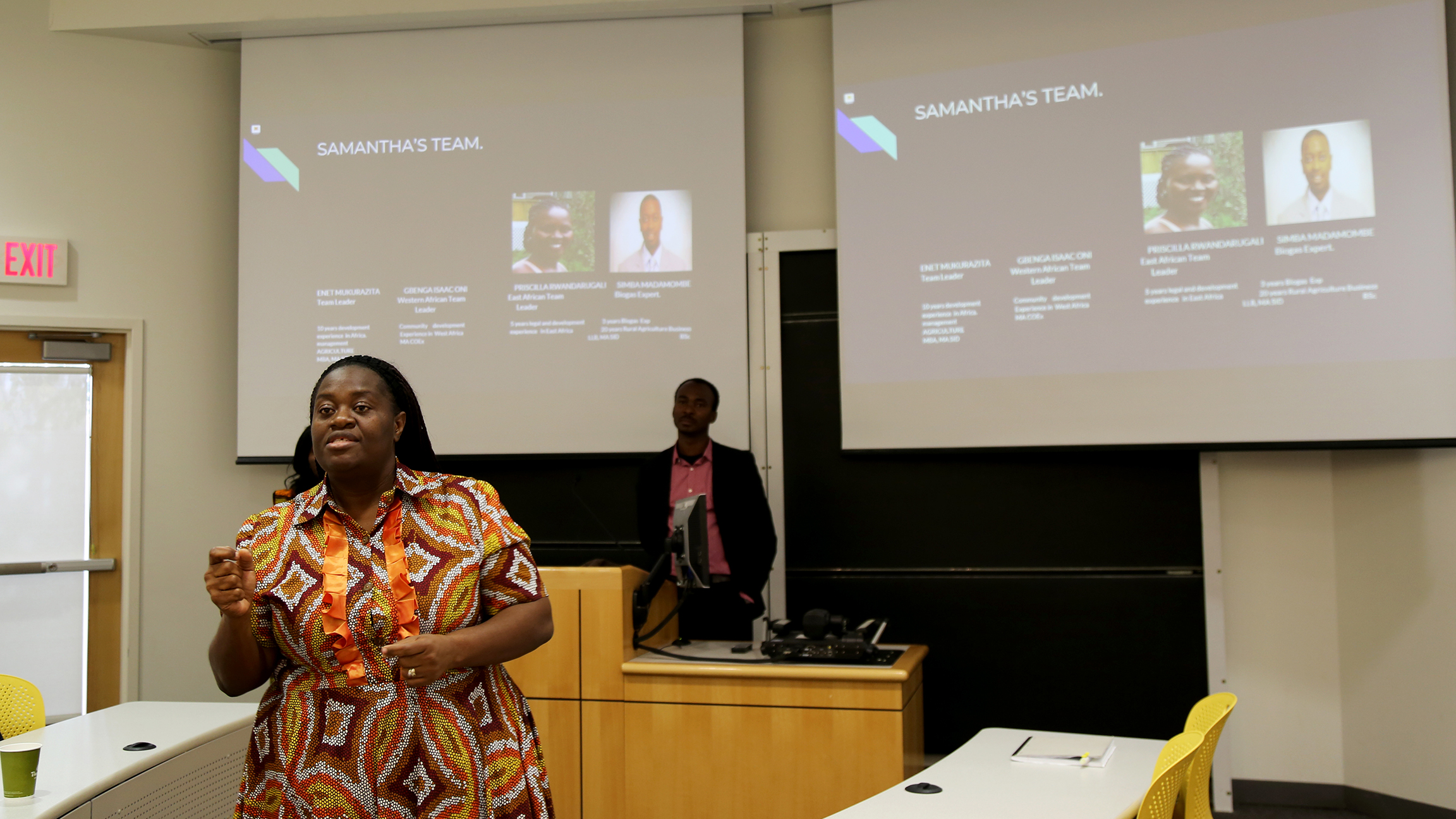 But none of that showed as they stepped up to the podium on Saturday morning at the Heller School for Social Policy and Management. In front of a crowd of fellow student entrepreneurs and a panel of judges, team members passionately pitched their plan for community biodigesters in rural sub-Saharan Africa. The biodigesters, fueled by waste such as cow manure, create a cost-effective and more efficient form of energy for villagers to use. This could change the lives of rural women like "Samantha," freeing them from the backbreaking work of collecting firewood and the consequences, including lung cancer, of burning it daily.
"I have a passion for empowering women," said Enet Mukurazita, MA SID'19, who came up with the idea and recruited Priscilla Rwandarugali, MA SID'19, and Gbenga Oni, MA COEX'19, to join her at the start of the semester. "Women have the capacity to change their own lives, but they face so many disadvantages and are an underserved group."
Team Samantha's down-to-the-wire efforts paid off: They won first prize and the opportunity to advance to the regional Hult Prize competition, as well as $500 from Our Generation Speaks, courtesy of its executive director and judge Ohad Elhelo '16, IBA MA'17, and a spot in the Hassenfeld Innovation Center's SPARK incubator, courtesy of associate provost for innovation and judge Rebecca Menapace. The judges, who included MBA Program Director Carole Carlson, adjunct lecturer Robert Tannenwald and consultant Marilyn Davison, praised the team's unique funding model, which made the project scalable and sustainable, as well as its community focus and environmental benefits.  
"I could tell there was a lot of dedication, hard work, and maybe blood, sweat and tears that went into this," said Menapace. She urged every team that pitched, even if they didn't win, to take advantage of campus resources to continue with their ideas. 
The Hult Prize at Brandeis is part of a year-long international student competition to sustainably solve the world's most pressing social challenges. The 2018 challenge is to harness the power of energy to transform the lives of 10 million people.
The winning team, to be decided at the United Nations in September 2018, will receive a $1 million prize. Universities like Brandeis hold initial competitions, where at least ten teams pitch to a panel of judges. Winners then move on to regional competitions, where they have an opportunity to earn a spot at an accelerator in London before the final pitch at the UN.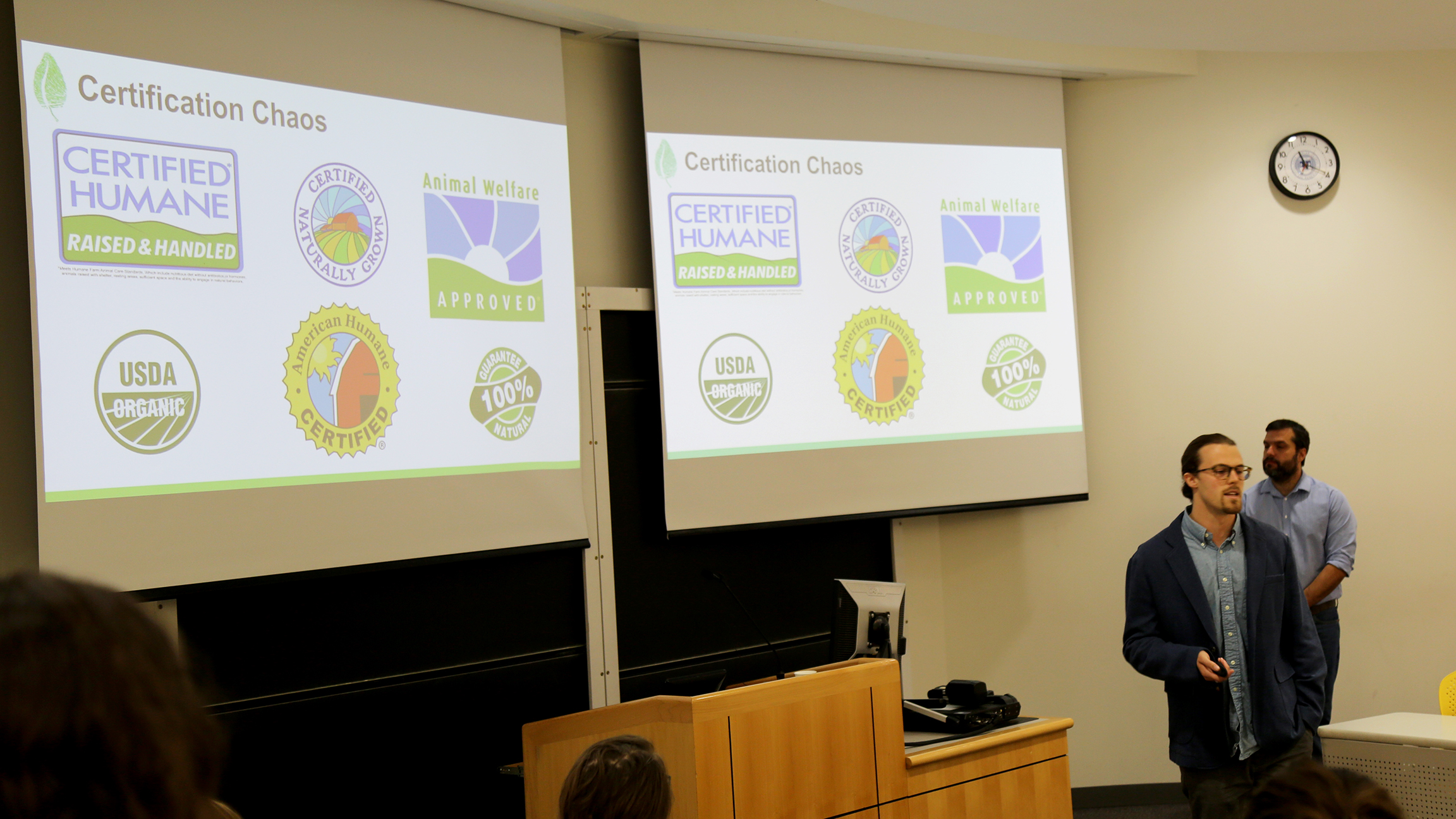 Second-place winner GreenChoice, created by Galen Karlan-Mason, MBA/IBS'17, and Rafael Martins Guimaraes, MBA/IBS'18, offers a mobile rating system to help consumers better understand the environmental and health impact of their purchasing decisions. Third-place winner Nomad Dairy, led by Roba Bulga, MA SID'18, seeks to improve camel milk delivery to market for Ethiopian pastoralists.
Now in its second year at Brandeis, this year's Hult Prize competition was part of a slate of social entrepreneurship events held at Heller this fall. A group of six students, including Hult Prize Campus Director Lena Muntemba, MA SID/MBA'18, also organized the Sustainable Development Goals case competition and the Heller Startup Challenge.
"It's been fun to see the variety of pitches people come up with, because it touches on energy in so many different ways," said Muntemba.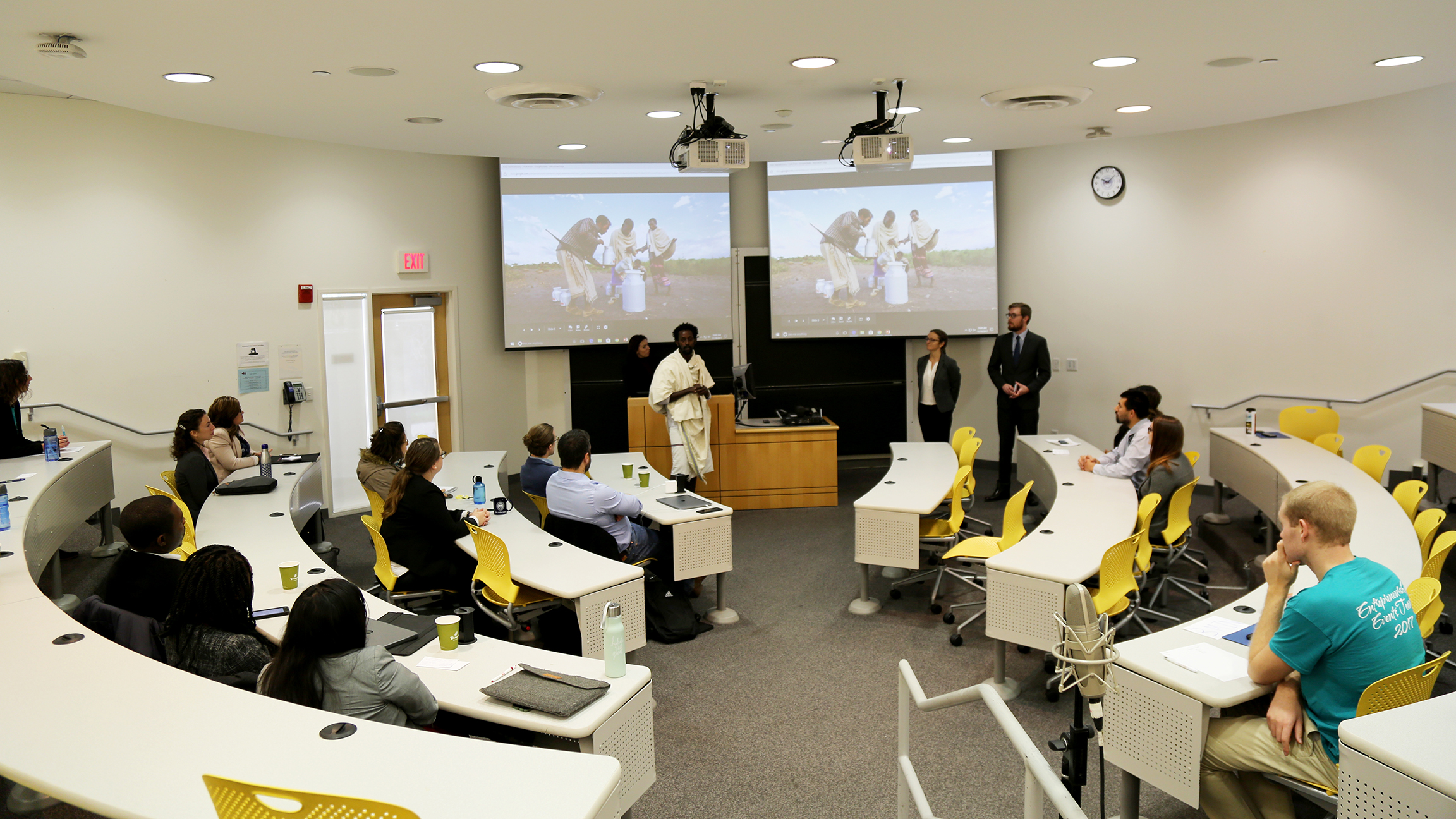 Teams came together in various ways. Some, like Nomad Dairy, which formed at the Heller Startup Challenge and won that event, bonded over the intense three-day exercise. Others, like GreenChoice, have been working on their ideas for nearly a year and are on the verge of becoming incorporated and piloting their idea in the real world. No matter how they formed, they all agreed having the opportunity to further develop their plans at different events and work with students with different skill sets helped strengthen their pitches.
"We came here to come in first but we also came here to learn," said Karlan-Mason. "With each round we've refined our idea."
That's the most important takeaway, said Carlson.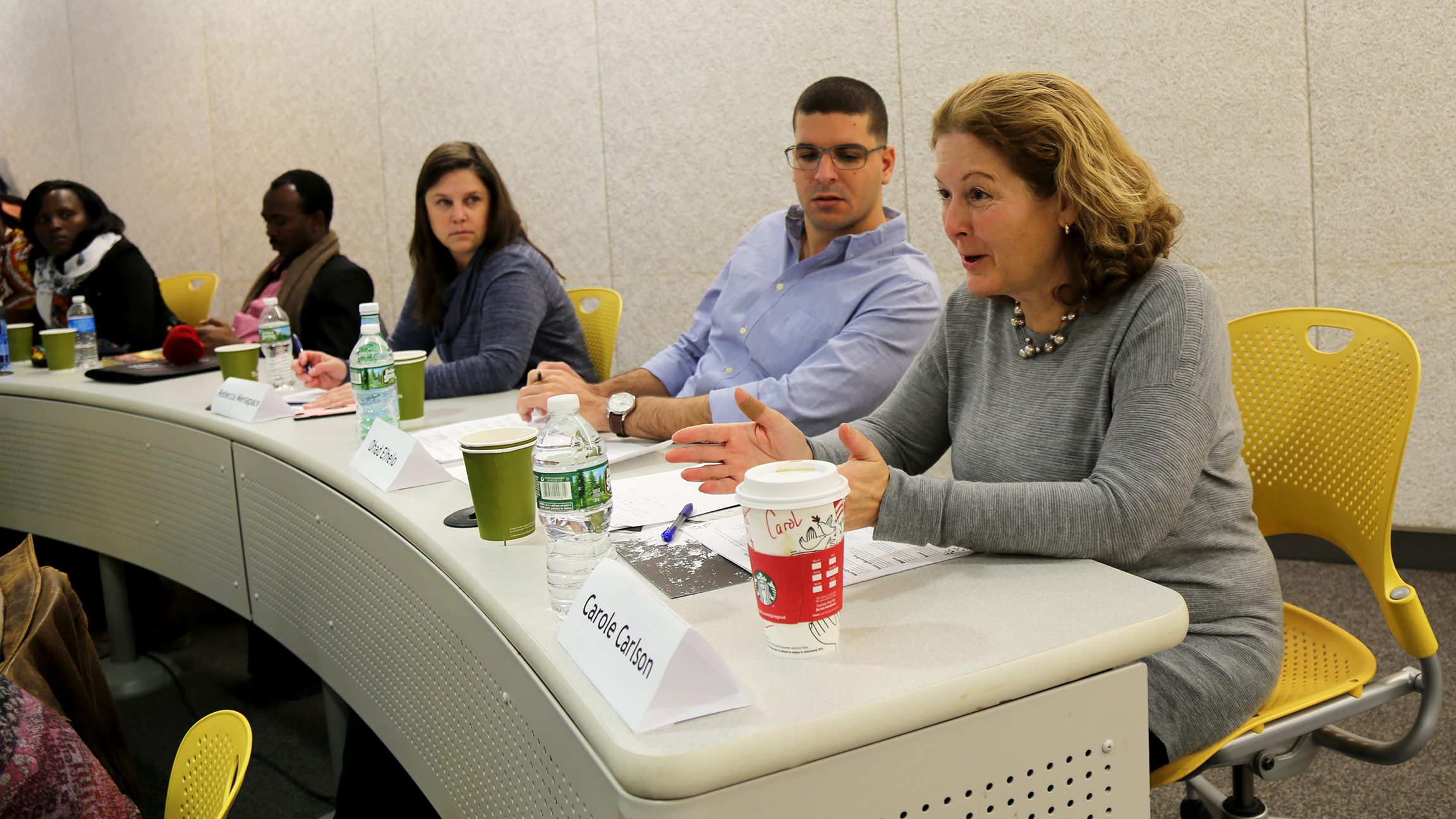 "Winning and failing are essentially the same thing," she said in her closing remarks. "What's important is your ability to learn from the experience—how to make your idea better, smarter, more articulate as you move forward."