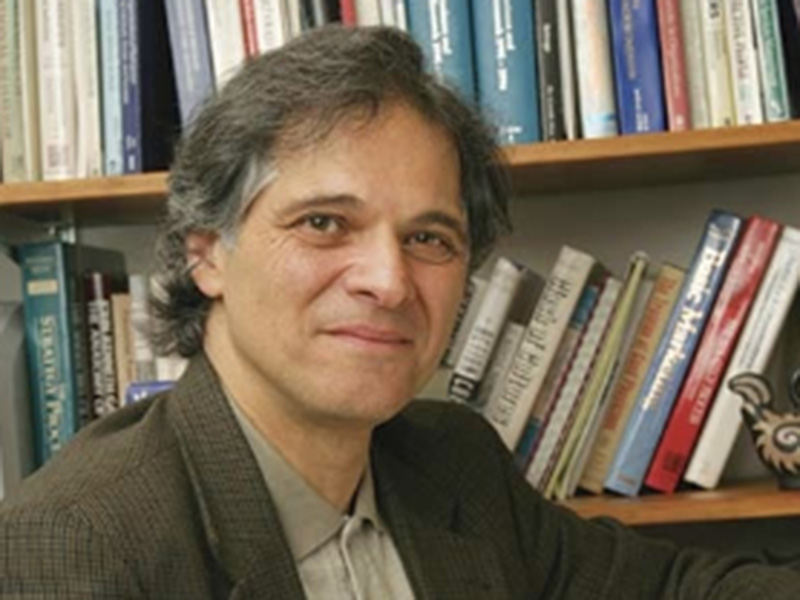 Professor Jon Chilingerian was a force of nature. He led innovation at the frontiers of health care and management with unmatched passion and insight. 

At the Heller School for Social Policy and Management, Jon added "Management" and an accredited MBA to our school. He did so first with the launch in 1995 of a joint MD-MBA program with Tufts University's medical school, one of the first such programs in the nation.
Stuart Altman brought Jon to the Heller School, and was a wonderful colleague and dear friend. In 1998 what is now the Heller Social Impact MBA was launched with Jon's leadership, and in 2016 Jon led the launch of the Executive MBA (EMBA) for physicians. The EMBA program has graduated over 200 physician leaders advancing the frontiers of health care in the United States and worldwide. When the current cohort of physicians learned of Jon's passing, they commented, "Jon taught us to be adaptable, so we honor him even as we have to adjust to this terrible news."

Jon was a national leader in working with medical societies to advance professional development for physicians, including work with the American College of Surgeons, the Thoracic Surgery Foundation for Research and Education, the European Health Leader's Program, and the Advanced Health Policy and Leadership Academy in partnership with the Hanley Center in Maine.

As a scholar, Jon co-authored International Health Care Management, published by Elsevier Press in 2005, and The Lessons and the Legacy of the Pew Health Policy Program, published in 1997 by the Institute of Medicine National Academy Press. He published scholarly papers and reviewed essays in journals such as Annals of Operational Research, Medical Care, European Journal of Operational Research, Health Services Research, Health Care Management Review, Medical Care Research and Review, Inquiry, Health Services Management Research, and The Journal of Health Politics, Policy, and Law. He pioneered using Data Envelopment Analysis in health care, advancing quality, productivity, and technical change in orthopedic, cardiac, and breast cancer surgeries. Jon brought Heller the Agency for Healthcare Research and Quality (AHRQ) predoctoral fellowships. This work has had a great impact on the direction of health services and policy research nationally and internationally.

Jon recently completed his latest book, The New Science of Medicine and Management: A Comprehensive Case-Based Guide for Clinical Leaders (Springer Nature).

Jon received his PhD from the Sloan School of Management at MIT and joined the Heller faculty in 1987. Jon was an adjunct at Heller before receiving his PhD.

Jon brought practical expertise to his studies, building on his service before graduate school as Assistant Health Commissioner for the City of Boston. In addition to his continued work advancing practice, Jon served as a leader among scholars, including being past-chair of the Health Care Management Division of the Academy of Management, the 2010 recipient of the Myron Fottler Exceptional Service Award for the Academy of Management, and the 2016 recipient of the Dr. Royce Laycock Recognition of Excellence Award, American College of Surgeons, Association for Surgical Education. This April, Jon was awarded the Heller Teaching Excellence Award based on enthusiastic votes by EMBA students.

Jon is survived by his wife, Dianne, and his two children, Christine Chilingerian '07 and John Chilingerian '10, Heller MBA'16.
Please share a memory of Jon, or ways he inspired you and made a difference in your life.
Donations
The "Jon A. Chilingerian Scholarship Fund" for future physician leaders to study in the Executive MBA program at the Heller School. Your gift will help us reach our goal of $100,000 to endow this fund in Jon's memory and continue his legacy.
And/or to the St. Stephen's Armenian Church, Watertown, MA.
Funeral
Services for Jon on Friday, May 12, at the St. Stephen's Armenian Church, 38 Elton Ave., Watertown, MA. Visitation at 11 a.m., church service at noon.
Interment at Oak Grove Cemetery at 46 Jones Road, Falmouth, MA, on Saturday, May 13, at 11 a.m.