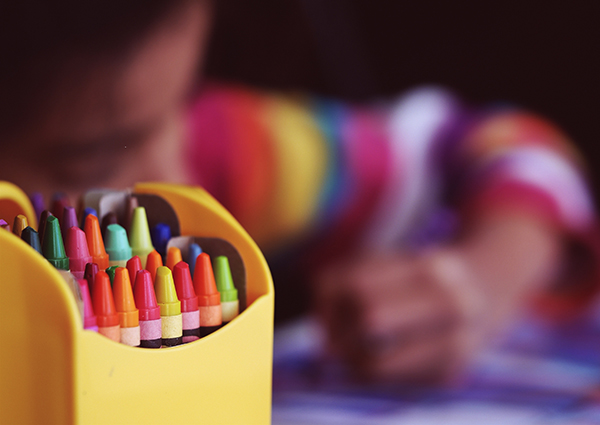 According to an analysis conducted by the Institute for Child, Youth and Family Policy (ICYFP) at Brandeis University, undoing the Affordable Care Act (ACA) would have a significant impact on many school age children in the U.S.
When the ACA was enacted in March 2010, 11 million people gained coverage through the law's Medicaid expansion. Under the ACA, the minimum income eligibility level for Medicaid for school age children rose from 100 percent of the Federal Poverty Level (FPL)—approximately $20,000 annually for a family of three—to 138% of the FPL.
In a policy brief published on diversitydatakids.org (an ICYFP research project about child health equity issues), researchers estimate that by repealing the ACA and rolling the federal eligibility threshold back to 100% of the FPL, nearly 5 million children ages 6 to 19 will lose their federal Medicaid eligibility, with Hispanic and Black children disproportionally affected.
"The findings are important because they tell us that the proposed Medicaid rollback plan is certainly not a 'marginal' change that will affect a handful of children in a handful of racial/ethnic groups or places," says ICYFP's Erin Hardy, who led the analysis. "Instead, the results tell us that a relatively modest change in the federal eligibility threshold for Medicaid, if realized, would have a sweeping impact that would be felt by millions of school age children of all races/ethnicities, in all states across the U.S."
Hardy notes that the impact could also exacerbate health inequities. "We know from the research that access to health insurance coverage for children is a vital tool to support child development and wellbeing, and the Medicaid program plays an important role in how we make coverage accessible to Black and Hispanic children, who, on average, are more likely to live in low-income and poor families in the U.S.," she says.
According to the analysis, about 14 percent of Hispanic and 12 percent of Black school age children would become newly ineligible, compared to about 6 percent of White children. 
While many of the children who would lose Medicaid coverage if the ACA is repealed will still be eligible for the Children's Health Insurance Program (CHIP), Michael Doonan, director of the Heller School's Master of Public Policy Program, says that history shows that when parents lose Medicaid or don't sign up for it, their children are more likely to be uninsured regardless of CHIP eligibility.
"The changes in the American Health Care Act passed by the House of Representatives disproportionately affects families and individuals with low incomes and high health care costs. The proposed $880 billion Medicaid cut would come down hard on the most vulnerable in support of tax breaks for the most affluent, with some deficit reduction," Doonan says. "States will have the option to reduce essential health benefits from the Medicaid program, to institute work requirements, eliminate presumptive eligibility, increase out-of-pocket costs and institute more redeterminations. Basically, states will be able to make it harder for poor people to enroll and easier to be kicked off the program."
Erin Hardy believes ICYFP's analysis is important because it infuses critical data into the discussion about the future of health care policy in the U.S. "At both the federal and state levels, elected officials, policymakers and consumer advocacy groups are trying to get a comprehensive picture of the impact of a repeal of the ACA," she says. "In order to be complete, this picture needs to consider how many different groups of people—by age, race/ethnicity, disability status, language status, nativity, income and geography—will be affected."