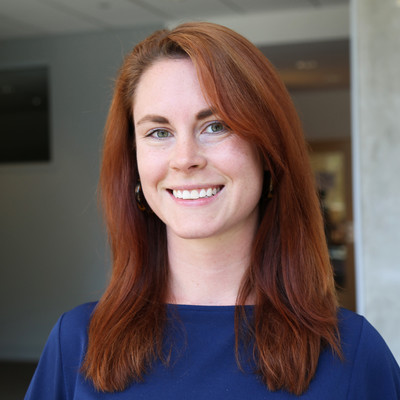 Now that the admissions cycle for Fall 2021 is closed, we're beginning to gear up for the Fall 2022 entry cycle, which means we're doing a pivot over here on the blog: while we've been focusing on the needs of our admitted students for the last few months, now I'll be shifting my focus to those of you who are just embarking on your journey to find the right program. Over the next few months, I'll be doing a spotlight on our six programs to help you figure out if one of Heller's programs is right for you. Next up?
What is it? Heller's MS in Global Health Policy and Management program helps students to gain a holistic understanding of health systems, so our graduates can have an impact that transcends individual patient outcomes. Students gain skills and insights that align closely with the U.N. Sustainable Development Goals and the WHO mandate for Universal Health Coverage — which means they learn how to make structural improvements to health care systems that benefit entire populations.  The core MS curriculum is divided into three main components: first, students learn the financing and payment systems involved in health systems strengthening; second, they develop the analytical skills that form the heart of any health system, and use them to develop policy briefs; third, they learn how to implement those policies in real-life situations. Students can also choose between two concentrations: the Health Systems Concentration and the Health Economics and Analytics Concentration (a STEM designated program), but no matter which track you choose, you'll be able to complete your program in 9 months.
Who's it for? Our typical MS-GHPM student has at least two to three years of experience in a health system, whether that means they've been working in a health clinic, an emergency room, or a private practice, and are driven to pursue a career where they will have a greater impact. They know which community they want to work with to make the most impact, and they're drawn to the idea of creating social change on the macro level of the health care system. If you're motivated to improve patient outcomes on a grander scale, and you want to learn how to implement a social change within a health care system, the MS-GHPM program might be right for you.
What kinds of classes will I take? Regardless of your concentration, you'll take core courses like International Health Systems and Development, Introduction to Microeconomics in Global Health, and Intersectionality and Bioethics. In your second semester, you'll be  able to choose to take diverse electives to broaden your knowledge or a cluster of electives within a thematic area to achieve greater depth (e.g. health policy, management, development, etc.). Some examples of elective classes include Healthcare Marketing, Management of Health Care Organizations, or Healthcare Technology. After these two semesters, you'll be eligible to graduate with your MS in Global Health Policy and Management.
Where will it take me? MS students gain the tools and knowledge at Heller to get great jobs where they make positive, effective social change for improved global health. Furthermore, they learn how to evaluate health systems, how to conduct cost-effectiveness analyses and how to act as ethical, inclusive leaders among a variety of health care stakeholders. After graduation, MS students go on to work in a variety of positions (including government, nonprofit, the private sector, and academia). Examples of positions held by recent graduates (those who have graduated within five years) include Clinical Specialist for Brigham and Women's Hospital, Technical Specialist for IntraHealth International, and Senior Health Financing Advisor for Palladium. Alumni who have graduated more than five years ago hold positions like Faculty for Global Health Service Partnership, Clinical Services Lead for USAID Bangladesh's Office of Health, Population, Nutrition and Education, and Immunization Technical Consultant for Johns Hopkins International Vaccine Access Center.
How is Heller's program different? Heller is a top ten school of social policy as well as top ten for Health Policy and Management. We emphasize giving students the tools they need to make a lasting impact, like defining policy solutions for market failures and conducting a health system assessments. We put health policy at the core of our required courses. We go deep on topics like health systems strengthening and implementation analytics that are often covered only through electives in comparable programs. Our student body is incredibly diverse. With more than half of GHPM students hailing from outside the U.S., you'll gain a 360-degree view of the world's health care systems and forge connections with health professionals from every corner of the world — enriching both your graduate experience and your professional network. And, crucially, we give you the skills you need in only nine months, so you can get back to the field as soon as possible.