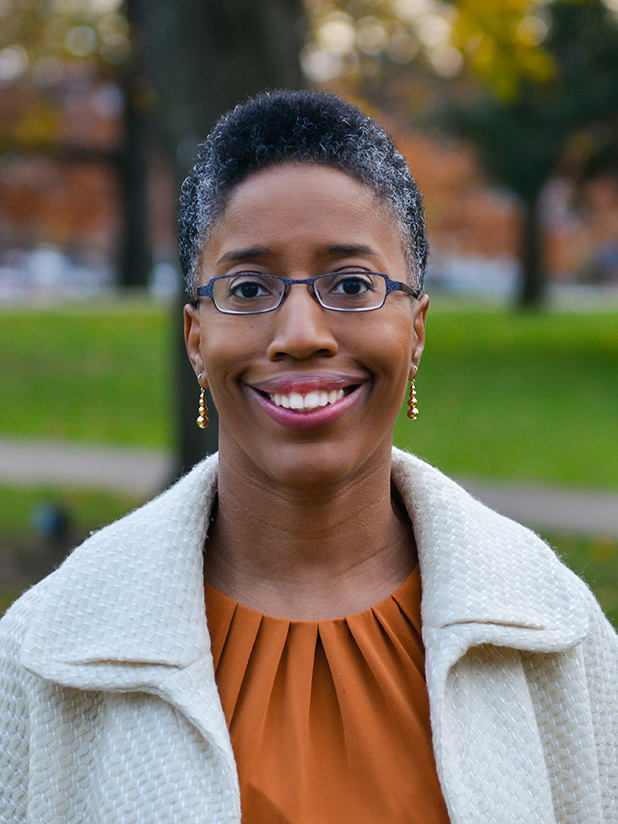 Elena Lewis, GSAS MA'11, joined Heller as the director of Equity, Inclusion, and Diversity in September 2022.
A visionary leader who has been part of the Brandeis community for over 18 years, Lewis brings with her extensive expertise in diversity, equity, and inclusion; program management; and student retention. She has a demonstrated track record of program innovation, conflict resolution, and building strategic partnerships to promote student success.
"I am excited to be part of Heller," says Lewis. "I hope we can cultivate progress when we do the work of equity, inclusion, and diversity in the community. It's important that we foster a culture of mutual respect, dignity, and authenticity. Centering these values grounds our journey to 'doing justice' to social justice together."
Prior to her role at Heller, Lewis served as the director for the TRIO Student Support Services Program in Academic Services, funded by a grant from the U.S. Department of Education and institutional funds at Brandeis.
Lewis also served as an inaugural ombuds in the Brandeis Office of Diversity, Equity, and Inclusion from 2016 to 2021 in response to student demands in Ford Hall 2015. With training from the International Ombuds Association, she has extensive experience in conflict resolution. At Brandeis, she also served on the Student Learning/Living Task Force and co-chaired the Academic Advising Working Group in the Office of the Provost.
Lewis earned a master's degree in sociology at Brandeis, where she conducted research on the Greensboro Truth and Reconciliation Commission. Traveling across the country, she researched systemic inequity, racism, and racial reconciliation. She has presented at many national conferences on the first-generation college student experience, including the National Conference on Race and Ethnicity in Higher Education (NCORE). She is active in New England faith-based nonprofit organizations, mentoring and training students on their personal growth and spiritual formation. Lewis received DEI certification training from the Boston Chamber of Commerce.