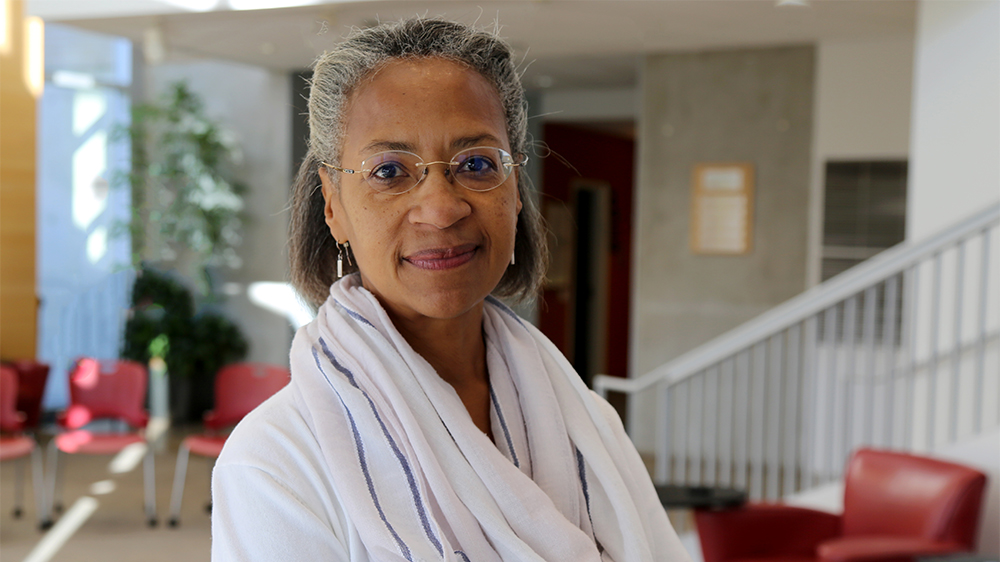 By Bethany Romano, MBA'17
Waltham, MA—The Heller School for Social Policy and Management at Brandeis University has selected Maria Madison as the Associate Dean for Diversity and Inclusion (ADDI), the first to hold this position. Madison has over 20 years of experience in evidence-based research and management, especially in the design and implementation of clinical trials both in the U.S. and globally. Throughout her career, Madison has shown a strong ability to manage multidisciplinary, multicultural teams in various challenging settings and has consistently engaged with social justice issues.
Madison is an educator, and currently holds an adjunct faculty position at the University for Global Health Equity in Kigali, Rwanda. She is also the founder and president of the Robbins House, Inc., a historic home and nonprofit organization focused on raising awareness of African-American history in Concord, Mass. 
"I am honored to join the staff at Brandeis' prestigious Heller School for Social Policy and Management," says Madison. "In particular, I look forward to helping the school embody and promote social justice, equity, diversity and inclusion at all levels."
A committee of students, faculty, staff, and administration lead the search for Heller's first ADDI. Search committee chair and Senior Fellow Cathy Burack says, "Maria comes to Heller as a scholar, researcher, educator, and practitioner.  She has led and managed a non-profit, works globally, knows health, education, and policy, and has an unwavering commitment to social justice.  In short, I think she is Heller, and is uniquely qualified to help us be the diverse, equitable, and inclusive place we strive to be."
Madison earned both a bachelor's degree and a master's in environmental policy and public health from Tufts University, and an ScD in population and international health from Harvard University's School of Public Health.
The creation of the ADDI position was largely advocated for by Heller students, many of whom participated in Ford Hall 2015, a 12-day student sit-in protesting a lack of diversity, equity and inclusion efforts at Brandeis University. Mark Brimhall-Vargas, the university's chief diversity officer, said, "I see Maria as an invaluable ally and resource in my own university-wide efforts to make the institution more responsive to the diverse communities who call Brandeis home. She will be a true partner in bringing about the real, systemic change that the Heller community has been looking for."
In this new position, Madison will be charged with establishing and maintaining a vision for diversity, equity and inclusion at Heller through teaching, training, and the coordination of ongoing efforts at the school and university level. She will help cultivate an environment at Heller that champions diversity, equity and inclusion in pedagogy, curriculum, research, faculty development, and systems and procedures. Madison is the first major hire for Heller Dean David Weil, who joined the school in August and regarded this decision as a high priority.
Weil says, "Maria Madison brings together a remarkable professional background, academic training, and personal experience that make her an outstanding choice to be our associate dean for diversity and inclusion. I believe Maria brings the expertise needed to ask tough questions about how we recruit and retain students, and how we hire, train, promote and develop faculty and staff at Heller. Her work will push us forward on these critical issues, and help us eventually to become a model for diversity, equity and inclusion among our peers in higher education. I am thrilled to have her as a member of our leadership team."
Maria Madison can be reached at mtm@brandeis.edu, by phone (781-736-3886) or in Heller-Schneider office 119.