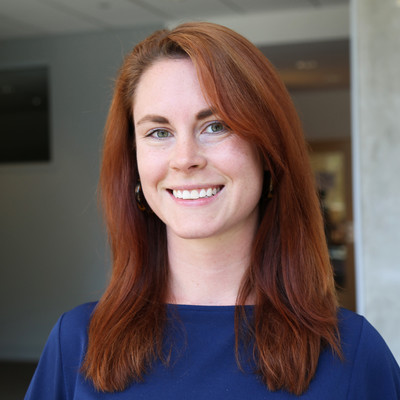 Now that the admissions cycle for Fall 2021 is closed, we're beginning to gear up for the Fall 2022 entry cycle, which means we're doing a pivot over here on the blog: while we've been focusing on the needs of our admitted students for the last few months, now I'll be shifting my focus to those of you who are just embarking on your journey to find the right program. Over the next few months, I'll be doing a spotlight on our six programs to help you figure out if one of Heller's programs is right for you. Next up?
What is it? Heller's Conflict Resolution and Coexistence (COEX) program offers a practical, skills-based curriculum that prepares students to become responsible peace-building practitioners throughout the world. The COEX program has a unique structure, including a half-year field practicum, numerous dual degree opportunities, and the ability to concentrate in humanitarian aid or development. The 56-credit curriculum includes one academic year in residence (32 credits) followed by six months of combined fieldwork (12 credits) and a final paper, leading either to an internship report, a master's paper, or master's thesis (12 credits). If students wish, they can then go on to complete a concentration in Humanitarian Aid and Disaster Management. Whether you add the optional concentration semester or not, the program is designed to help students learn to foster inter-communal and international cooperation in the face of tension and conflict. The approach is interdisciplinary, drawing a range of fields, including social psychology, international politics, sociology, law, anthropology, and cultural studies.
Who's it for? Our typical COEX student has at least two to three years of work experience who want to gain the tools and skills to solve problems and facilitate discussions. They want to engage in difficult conversations and synthesize different perspectives so they can manage conflict, resolve it and seek productive pathways forward.  Our program attracts people who are driven by peacebuilding and want to do that while incorporating cultural contexts and empowering local communities. Our students come to Heller with an array of skills and experiences, from military veterans and humanitarian aid professionals to Peace Corps members and grassroots organizers.
What kinds of classes will I take? In your first two semesters, you'll take core courses like Responsible Negotiation, Responsible Mediation, and Strategies for Coexistence Interventions, while also choosing electives that match your area of interest, like Disaster Management and Risk Reduction, Women, Peacemaking, and Peacebuilding, and Kingian Nonviolence and Reconciliation.  The following summer, you'll have the opportunity to engage in a  3-month, full-time practicum that can be a traditional internship, the implementation of a conflict resolution project in the field, or research leading to a thesis. In the case of a traditional internship, students receive academic credit for their three-month practicum assignment with organizations such as a UN agency, an international NGO, or a research think tank. Past practicum organizations have included Search For Common Ground, the United Nations, the International Committee of the Red Cross, the Carter Center, the Massachusetts Department of Corrections and the International Organization on Migration. In their final semester, students write their final reports and have the opportunity to present their findings at a capstone event.
Where will it take me? COEX students learn how to analyze conflict, structure and evaluate interventions, engage people and partners, and develop regional or national specializes that prepare them to find amazing jobs in the conflict resolution field. Our alumni find work in governments, intergovernmental organizations, and international and local non-governmental organizations dealing with coexistence issues. Examples of positions held by recent graduates (those who have graduated within five years) include Co-founder and CEO for WorkAround, Public Health Advisor for the CDC, and Policy Analyst for the New York City Department of Corrections.  Alumni who have graduated more than five years ago hold positions like First Secretary for the Embassy of Afghanistan in London, Developmental Evaluator for Social Impact, and the Regional Program Manager for Africa and the Middle East for KARAMA.
How is Heller's program different? The COEX program at Heller is unique because it is rare for a conflict resolution program to have courses in both mediation and negotiation, but we offer both to provide a holistic approach to engage in a meaningful and productive dialogue. The teaching model is heavily discussion-based, incorporating structured debates and simulation exercises as well as facilitated discussions that occur organically in class. The Heller COEX student community is uniquely diverse both in individual backgrounds as well as in academic interests; in a typical year, about 60% of our students come from outside the U.S., representing between 20 and 30 different countries (mostly from the Middle East, Africa and Southeast Asia). Many of our U.S. students have worked internationally or served in the Peace Corps or military, while others have built careers focused on issues of domestic conflict.