"Because of the Segal Program, I built relationships with teacher activists and found a new movement home."
Segal Fellow Spotlight: Gabriel Fontes
2018 Brandeis Segal Fellow Gabriel Fontes teaches 10th grade English at Leaders High School in Brooklyn. Gabriel earned his BA in African & African-American Studies (AAAS) and English from Brandeis University in 2019 and MEd in secondary English Education from UMass Amherst in 2021.
His Segal Fellow Summer Internship in 2019 was with the Fight for 15 in Atlanta, and he remains active in the labor movement through his involvement with MORE (Movement of Rank and File Educators) in New York City. Gabriel draws on his experience in intimate partner violence prevention and community organizing to pursue best outcomes for students and families.
Gabriel shared, "Thanks to the generosity of the Segal Program I was able to attend the 2022 Labor Notes conference along with 4,000 other troublemakers from across the country. Labor Notes is a media and organizing project that has been the voice of union activists who want to put the movement back in the labor movement since 1979. Labor Notes is also a network of rank-and-file members, local union leaders, and labor activists who know the labor movement is worth fighting for. They encourage connections between workers in different unions, worker centers, communities, industries, and countries to strengthen the movement—from the bottom up. Every two years Labor Notes holds a national conference that attracts thousands of activists, about a tenth of them from other countries. Besides workshops on every conceivable skill and issue, there's space for meetings of people from the same union and people with the same interests."
"At the conference, I got to learn from rank and file union activists from a variety of sectors but I was most interested in hearing from teachers who are fighting to create more progressive and democratic teachers unions. There were some exciting anecdotes including hearing about how Minneapolis teachers struck in solidarity with Education Support Specialists (ESPs) to gain 45% pay increases! Or, teachers in Los Angeles and Boston who are putting housing demands on their contract. Because of the Segal Program, I built relationships with teacher activists and found a new movement home."
Currently, Anita works on technology that matters and gives back through volunteering with Code for Boston. Originally from Boston, Anita holds a BA in environmental studies and media arts and sciences from Wellesley College and a MS in corporate and organizational communication from Northeastern University. She is also the first in her family to graduate from college. 
Anita shared, "The Segal Program grounds me in my commitment to social justice. Because of Segal, I've had opportunities to broaden and be challenged on my understanding of social justice history, from hearing firsthand accounts from members of the Little Rock Nine to recontextualising effaced perspectives like the tokenization of Booker T Washington. The Segal Program helps develop virtues needed for helping people in our community and the world at large with integrity and accountability. It not only grounds me in my commitment to social justice but also reminds me to reflect on the legacy I'd like to leave for future generations of leaders."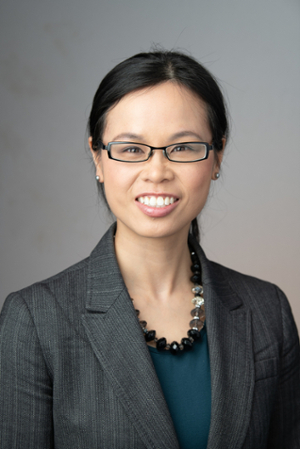 Segal Fellow Spotlight: Kareen Sanchez (2017 SYA Fellow)
"Because of the Segal program, I have met other like-minded leaders and have become inspired by the incredible work Segal Fellows are doing across the nation."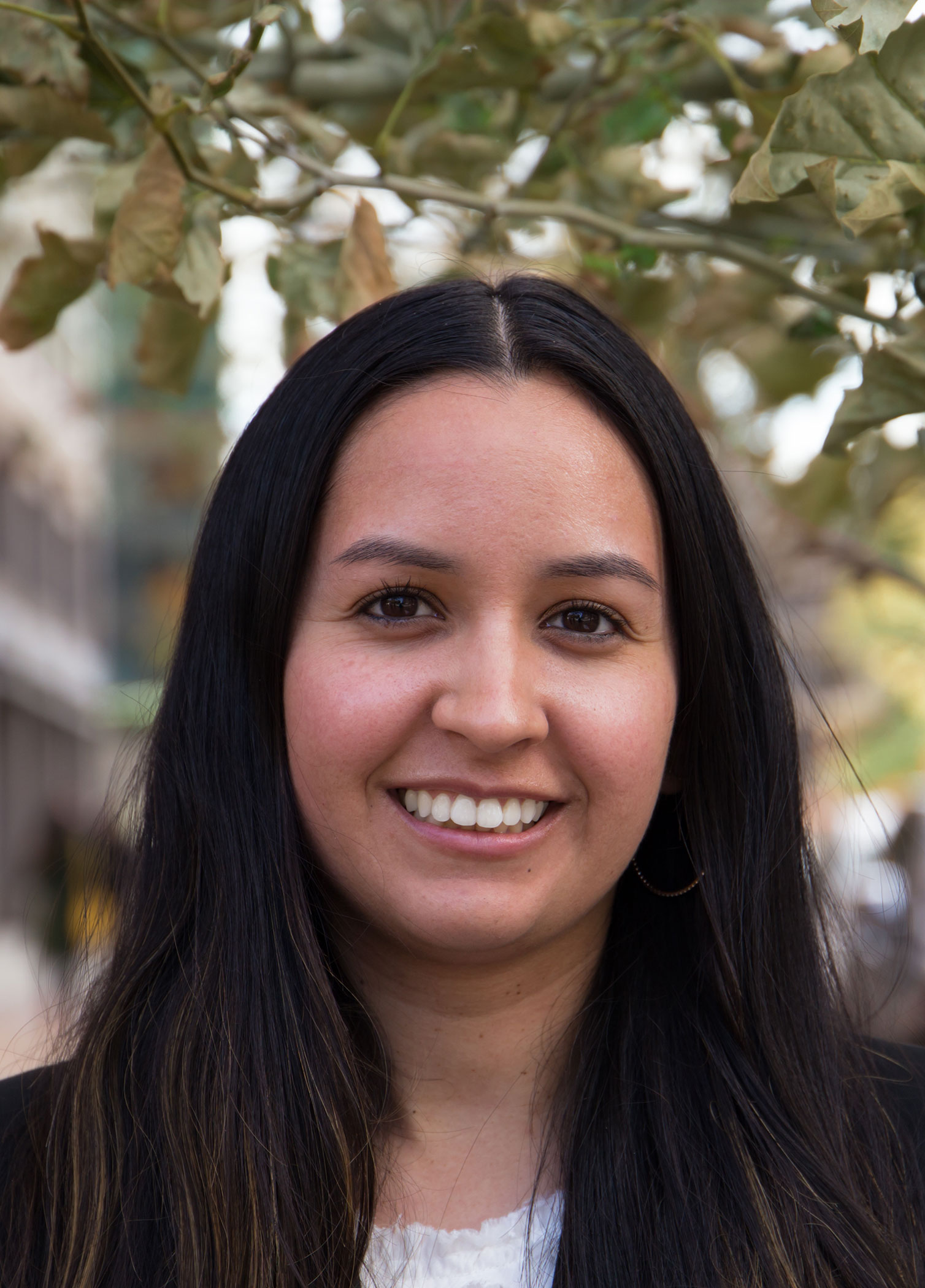 Kareen Sanchez (pronounced CAR-EEN) in English and Spanish) joined the Segal Program as a 2017 Service Year Alliance Segal Fellow. As a bilingual, first generation Mexican-American, Kareen has used her passion for national service to work with youth-oriented organizations. She served in her hometown as an AmeriCorps member with City Year Los Angeles, where she tutored and mentored high school students, partnered with teachers and administrators, planned and managed educational events and co-led an after-school program. She then became a Peace Corps Masters International student, where she studied at the University of Miami and served from 2014-2016 as a youth, families and community development promoter along the Dominican Republic and Haitian border. She also led a college credit course with 11 students in Peru that combined Spanish immersion classes with community service in the Amazon Rainforest and Sacred Valley.
As a Segal Fellow, Kareen conducted policy research with Service Year Alliance (SYA), which is dedicated to making a service year a cultural expectation and common opportunity for all Americans. After her Segal Fellowship with SYA, she spent 2 years using her national service experience to develop policy options with the National Commission on Military, National, and Public Service. Since August of 2020, she has been working with the Peace Corps as a Program Analyst in the Office of Inspector General. Kareen received her BA in psychology from the University of California, Riverside and an MSEd in community and social change from the University of Miami. While an undergraduate, she received the Benjamin A. Gilman International Scholarship to study Latino youth gangs in Barcelona, Spain, an experience that reinforced her passion for working with youth. She is also a certified yoga instructor.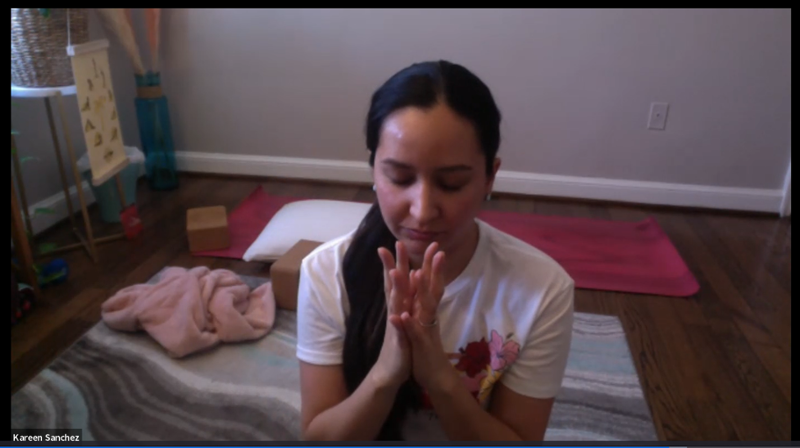 Kareen remains an engaged Segal Fellow, participating regularly in our ongoing networking and professional development opportunities. She has given back to The Segal Program by serving as a Segal Buddy and leading convenings for other Fellows on the Peace Corps and on self care. This February, she led a session for Fellows around Valentine's Day on self care and restorative yoga, debunking myths about self care, and sharing simple breathing, chanting, and stretching practices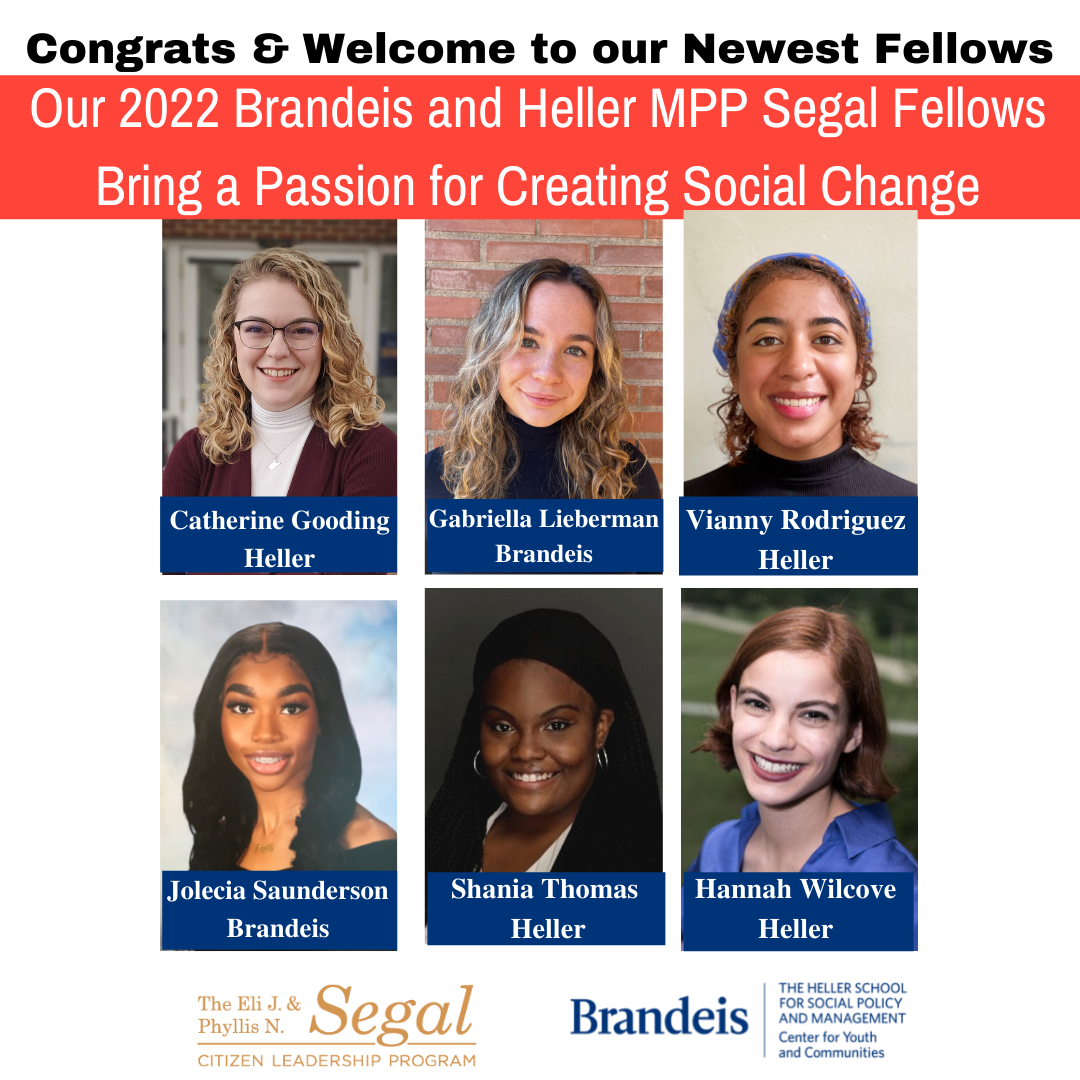 Learn more
about these inspiring new Fellows.
Segal Fellow Spotlight: Lamar Butler
Because of the Segal Program, I have a family that wants to see this world become a better place and wants to do it together.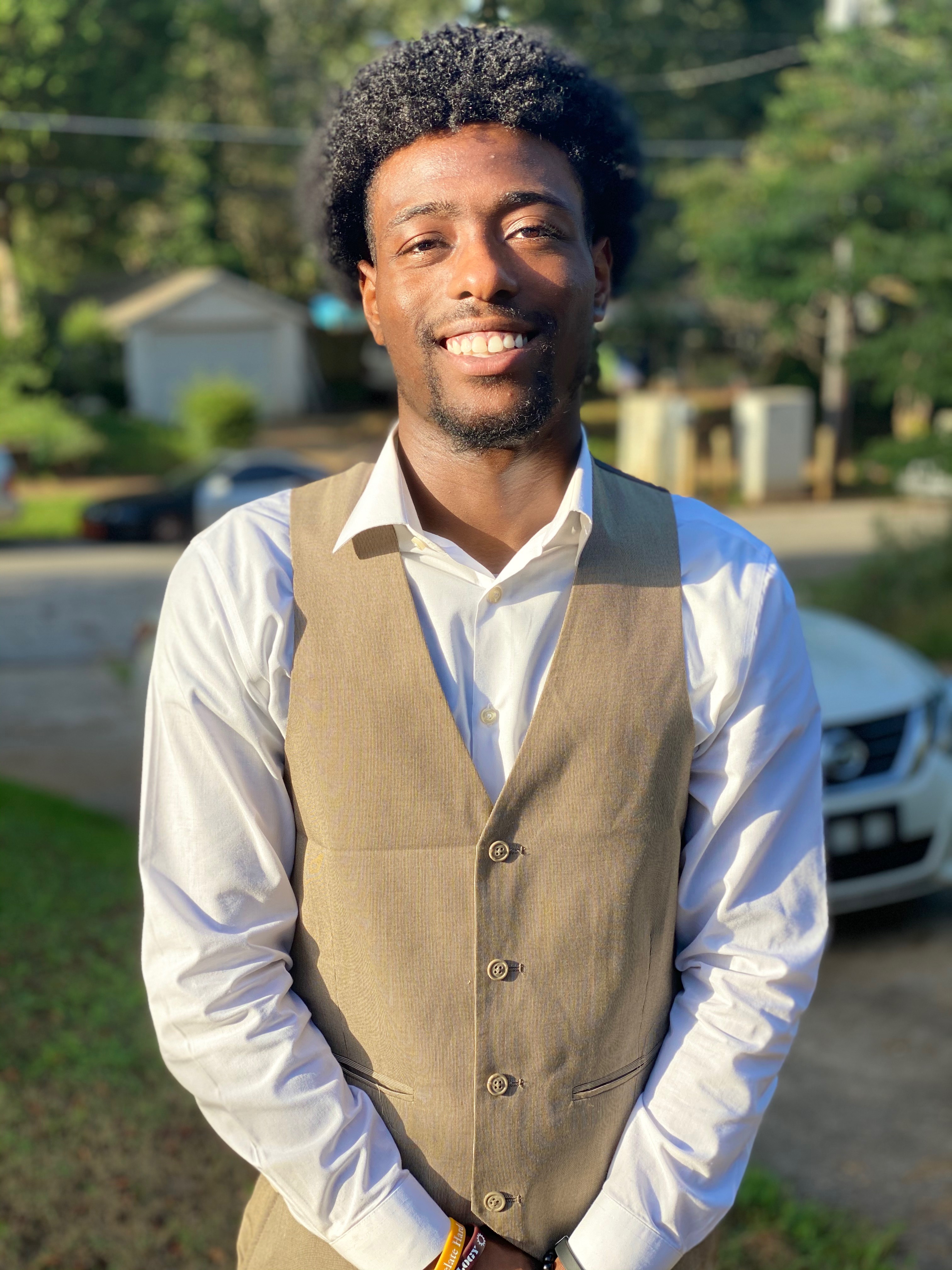 My biggest goal is to help break down the barriers of access, so that every community has an equal opportunity for exposure and growth. I am truly blessed to have had the many experiences I did growing up and matriculating through school; not everyone is able. Though I may not be able to recreate my exact experiences, I can still help expose youth to the endless possibilities available to them. I aspire to one day open a school that does education completely differently. I want to build a curriculum that allows students to gain the knowledge they need to succeed as adults and also chase their passions. A school where athletes, gamers, scientists, journalists, dancers, actors, medical doctors, police officers, astronauts, lawyers, etc. all are seen as viable career paths and the student is immersed in experiences that take them one step closer to the reality they see for themselves. To build something that complex, I'm going to need to understand various aspects of life, including business, leadership, education, and equity. Not only will I have to have book smarts, but I will also need emotional intelligence as well: Understanding people and their various walks of life. Being able to connect with every individual, regardless of identity, and help them see the value in giving it your all to pursue your dream. 
I currently work as a Racial Equity Specialist for AmeriCorps (formerly CNCS), where they asked me to stay on the team after my Segal Fellowship last year,  and I volunteer as a Program Director for the Tulsa Initiative, Inc. which is a nonprofit organization. In both of these positions, I am working to make true equity a reality for those around me and this country. At AmeriCorps we are focused on making service and volunteerism a cornerstone in the American experience, and to make this a reality we are doing our best to reach underserved communities that have less access to our resources. The Tulsa Initiative, Inc. is all about mentorship and building future entrepreneurs. We truly believe that by helping to build and shape the next generation of entrepreneurs, they will have a significant impact on their communities. Utilizing my position in both of these organizations, I intend to allow my work and experiences to join together to help create opportunities for youth that they never thought about.
My work with AmeriCorps is laying the foundation for understanding nonprofit organizations and how the federal government partners with communities. While my work with Tulsa is preparing me for creative program development and building my knowledge of entrepreneurship. I don't always understand how or why I have been given this level of access. I just know that if I am here, it is part of God's plan for my life and I need to take full advantage of the opportunities He has provided.
Being a Black man in America, the shift for me with all the new age awakening has been interesting. I definitely appreciate the wave of people wanting to do right and see change happen in this country, but living in the reality that I could die at any time while being pulled over by a White police officer wasn't a new realization. If anything, this movement for equity brings a slight aggravation because, in the face of how things are still playing out in our legal system, in schools, in the workplace, and in southern states, it just seems like this movement is the hot topic of the time. I wonder if people truly care or if they are just trying not to be called out at the moment. Like, why all of a sudden is this stuff a priority when our ancestors literally died so this wouldn't have to be our reality. What makes the riots and protests of 2020 any different or more significant than those that took place in the years before? I struggle with my work at times because I don't always feel like we are doing enough or moving with urgency. Imagine being a Black man who was a teacher knowing that each day there is some child losing hope about their future because they can't see beyond their immediate community, and where you work has resources that could change that child's entire life, yet the procedures and red tape make it difficult to truly get things done. This is what it's like for me, and because I'm new and still feeling uneasy about authenticity, I don't always speak up, which makes it even harder to look in the mirror and believe I am who I say I am. Society is changing, but is this a true change or just us putting on a different mask?
It has meant a lot to me to be a member of the Segal Network. I have had the opportunity to meet some amazing people who are changing my life through their support and conversation. I am constantly challenged because I know I'm not the smartest person in the room, which fuels my desire to learn more and specifically learn more from the Network. In both the formal and informal settings, there has been such a sense of love and acceptance that I never feel out of place. Even when I'm not thinking like everyone else or my thoughts may be in a different direction, I'm welcomed as my authentic self with open arms. The Segal Network has given me real moments of self reflection, and revelations that are not easy to come by. I am pushed to look at myself and my interactions with the world in a way that causes a constant evolution of my perspective that makes me a better man.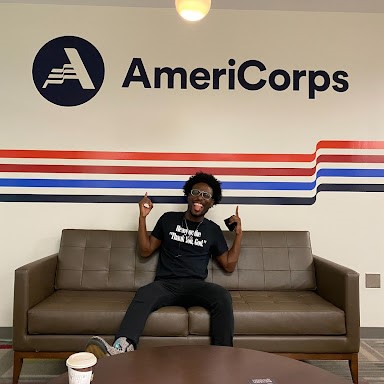 Being a Fellow with the Segal program  has meant a lot to me. I found some life long friends, but also a network of change makers. These change makers do the work that is necessary without the fanfare of recognition. And the Segal Program has some of the best people on the planet, so it's easy to speak highly of the program and the Fellows. I make it a regular part of my professional and personal life to check in with my support systems and network with the Segal Program. Whether it's checking in with Fellows I've met over text, meeting often for our monthly convenings, or offering wisdom as a Fellow, I truly enjoy the friendship, fellowship, and support I have received from being part of this community.
Learn more about our amazing Segal Advisory Board Members.
We would like to thank all of our 2021 Brandeis and Heller MPP Segal Fellows, our host site partners, and everyone who joined us for our 2021 Segal Fellows in Action Panel on October 15th. We heard Fellows Adam Jones, Andrea Tyree, Catherine Romero, Maria Aranibar, Mariela Martinez, Marissa Torelli, and Pierrce Holmes, share the inspiring stories of their summer internship and Segal Fellow experiences, as well as ways they leveraged their citizen leadership and the Segal Network to help solve some of our world's most intractable problems and to grow individually and together. 
Segal Fellow Spotlight: Damond Ford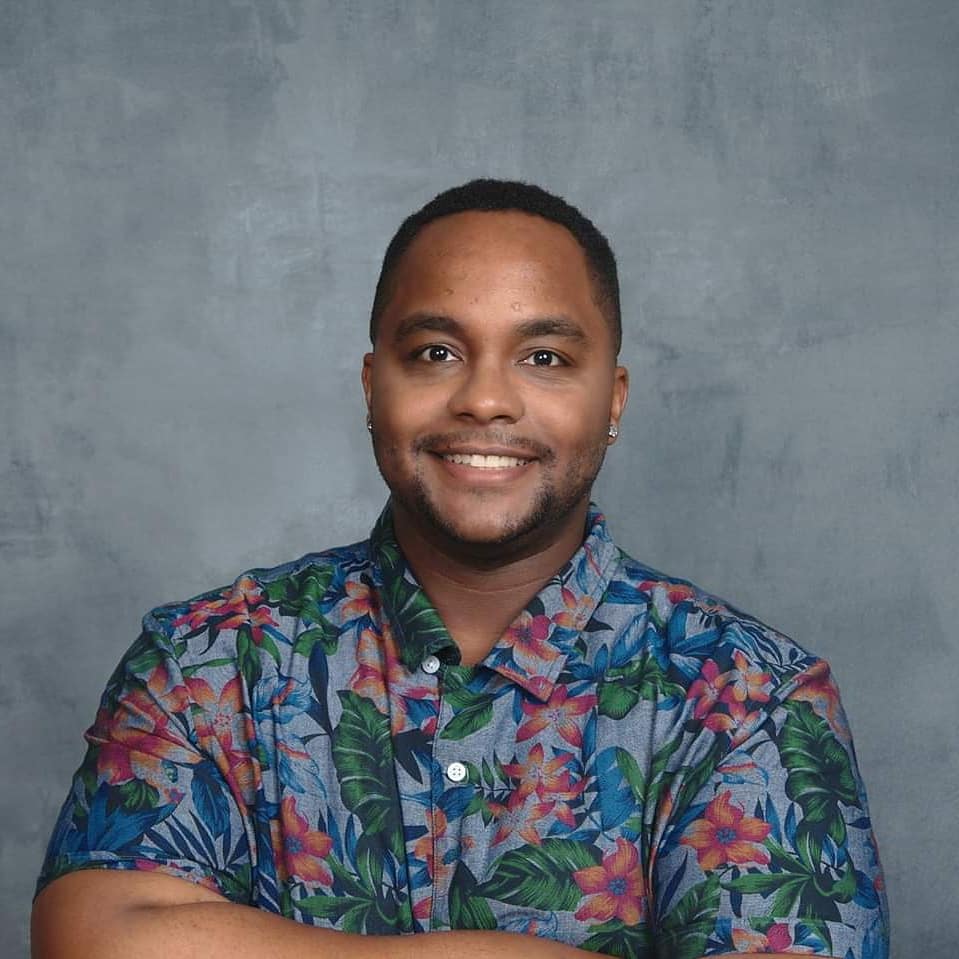 Because of the Segal Program, I am a better leader. I am able to tap into the expertise of 100s of leaders from every industry of American society.
 I have many goals, but one of my primary goals in life is to be a support to the community.  By supporting students in their post secondary efforts, I'm supporting the community. Most of my work is focused on supporting the community by making better schools. Ultimately I want to open a charter school focused on producing compassionate, and civically engaged citizens.This past year and a half has focused me on the work that needs to be done locally. Everyone has been focused on national movements and national stories, but the local school boards, city councils and state legislatures are passing laws that affect my family and people who look and live like my family. I've found myself engaged more with local elections and local laws. It is also easier to get attuned to movements close to me by virtual means.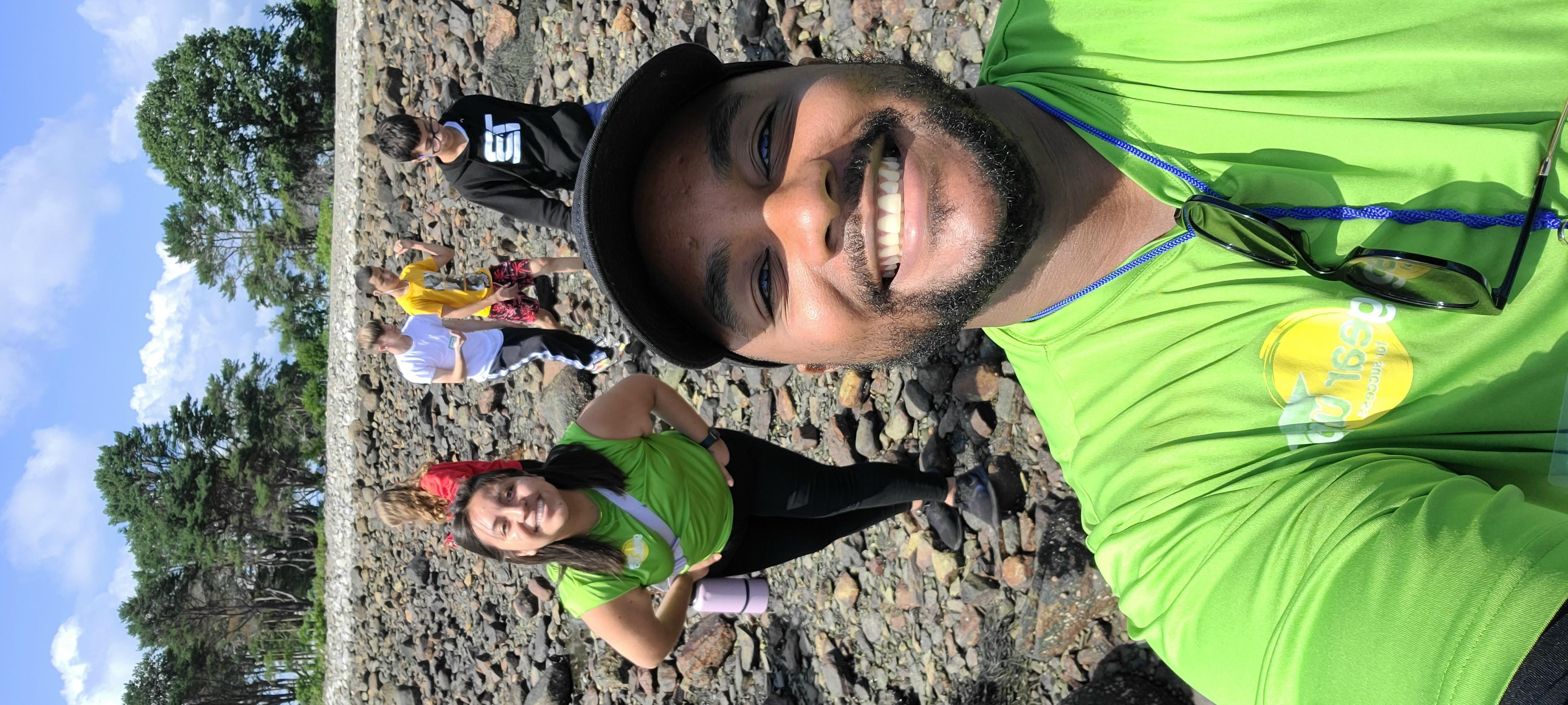 I am the Associate Director of the NH GEAR UP Alliance through the New Hampshire College and University Council. My job entails management of a 1.6 million dollar a year grant serving students in the Manchester School District. This includes management of 8 specialists and coordinators, serving over 2,000 students. I also am an integral part of community and school relationships including school-based administration. As one front office secretary called me, "Mr. GEAR UP."  And when I'm not studying for my MBA program, hanging out with the smartest and coolest nine year old and six year olds. I'm also heavily involved in local education programming, including my school's PTO, and other initiatives focused on improving schools for students and families.
As a Segal Fellow, I have been actively involved over the past 10 years in serving as a Segal Buddy, reviewer and interviewer of Segal Fellow applicants, and welcoming new Fellows at our Bi-annual Segal Fellow Retreats. Through reflection with other Fellows about the direction of the Program, I was part of developing and guiding a new learning community around Racial Justice and Antiracism work, which kicked off in August, and is now adding affinity and caucus groups for Fellows to have brave and safe spaces for conversations on directing the Program towards realizing the goals of antiracist work. As society reflects and adjusts to the history and current state of racial tension in this country, it is important that civically engaged folks, like those in the Segal Program, become aware of their own journeys. We have established a way for Fellows to reflect on their own journey and to be able to discuss with others with like experiences.
Being a Fellow with the Segal program  has meant a lot to me. I found some life long friends, but also a network of change makers. These change makers do the work that is necessary without the fanfare of recognition. And the Segal Program has some of the best people on the planet, so it's easy to speak highly of the program and the Fellows. I make it a regular part of my professional and personal life to check in with my support systems and network with the Segal Program. Whether it's checking in with Fellows I've met over text, meeting often for our monthly convenings, or offering wisdom as a Fellow, I truly enjoy the friendship, fellowship, and support I have received from being part of this community.
Segal Fellow Spotlight: Dan McConvey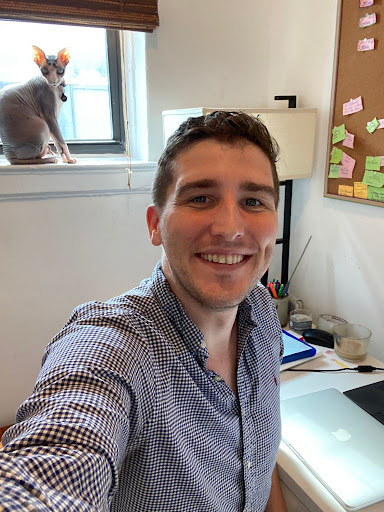 Because of the Segal Program, I have been connected with a really motivating network that I have learned a lot from, built relationships with, and will continue to stay connected with.
My overall goals in life are focused on equity and justice and finding ways to make my work, volunteer, and personal life align with that. Right now I can say that, because of COVID-19, all of my work has been focused online, but in some ways this has enabled me to be involved in more campaigns than I think I logistically could have done otherwise. I think that increased public emphasis on racial injustice has made it so my workplace is much more intentional about racial injustice internally and externally. I had only really experienced these conversations in my personal life and academic life, so it has been a welcome change to have it be a more explicit focus in the workplace and the nonprofit industry overall. I have also seen the Segal Program shift its focus to promoting antiracism and racial justice work through their learning community, which is good to see.
I am currently working for LISC, a community development nonprofit based in NYC, and an organization which I first worked with as a Segal Fellow Intern. I support our fundraising team mainly through corporate philanthropy and foundations as well as providing resources to our 37 offices across the country. I was recently elected as lead of our LGBTQ+ Affinity Group. I also volunteered on a few different progressive city council campaigns in the recent NYC Democratic Primary. I am proud to have been highlighted by the Heller MPP Program as an alumni for my work in developing an affinity group to recognize the many facets of LGBTQ+ representation in our organization and in the community development field. Knowing that we were able to get such a welcome and broad response from my colleagues nationally has been a truly positive experience for me.
Segal has been great. The retreat and ability to network with others have been the most rewarding and grounding. I have also had some distinct connections and support come through relationships with other fellows and founders, which has always felt very authentic and not transactional, which makes me want to find ways that I can keep paying it forward. I was a recent Buddy with Paul Nolan, who comes from the CNCS National Service stream. It has been great to meet and have conversations with him about experiences over my 5 years in the Program. I hope to continue my collaboration with my Cohort, as we are planning to meet again as a group since ending our curriculum as a part of the new Cohort Representative Program. I look forward to seeing them all again, and hearing all of their amazing stories, updates and accomplishments. 
(Pictured Above: Segal Internship site visit with 2021 Brandeis Segal Fellow Catherine Romero (bottom left) and Bethany Ow, Senior Staff Attorney with Safe Passage Project (Top left), along with Segal Program staff (right side of image)
We're so inspired to hear about the impact our 2021 Brandeis Segal Fellows are having with and the learning and growth they're experiencing with their Segal Internship host sites. Some examples from their summers so far include:
Segal Fellow Spotlight: Mary O'Leary
Fellow Spotlight: Gabby Zilkha
Because of the Segal Program, I am connected with incredible people who share a common philosophy of citizen leadership who challenge me to better myself.  
One of my highest goals has been to run my own sustainable business. As someone whose family escaped religious persecution and built a life for their family by starting a business, entrepreneurship has always had a special place in my heart. I love that businesses have the ability to sell products that can be meaningful, like what Ben and Jerrys has done by tying social justice themes to their flavors, employing people who are experiencing homelessness to cook food. Another example is a company like Imperfect Foods that sells "ugly products" and repurposes foods that would otherwise be thrown out. For me, my jobs have so far been around learning and development, so that one day I can run and operate a business that makes a positive social impact. I'd love to be able to scale up my new project resmrkt and have it turn into a successful and sustainable social enterprise.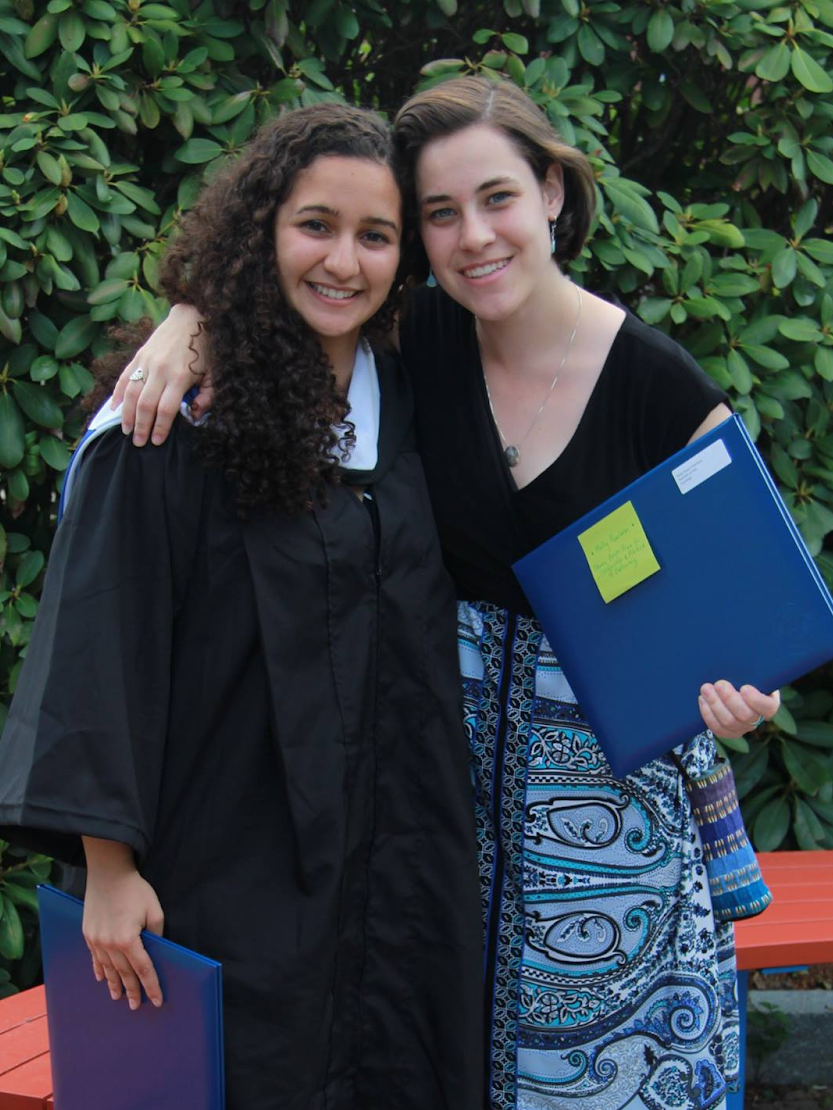 I recently moved from my position as a product manager at SAP Conversational AI to a Value Advisor role at SAP. I deeply enjoyed the product world and being part of decisions which impact how we will interact with technology in the future. Switching over to a position with the value advisory team has allowed me to increase my understanding of how the business world works, who the people are that are using our software, what matters to them, and how to move the needle on topics that matter to me like diversity & inclusion, climate initiatives, and building more sustainable businesses. I feel very lucky to be at a company whose mission is to make the world run better and improve people's lives.
Outside of work, I have a few projects I am working on. My Brandeis college roommate and I co-founded a business in the career development space called resmrkt. We strive to democratize career coaching and create affordable options for early career professionals to get tools that allow them to land their dream job. I was so fortunate to be part of The Segal Network when I was applying to jobs, to have people to review my resume and give me interview practice. We wanted to make sure quality and affordable options exist for anyone to get that kind of guidance. I have also been serving on the alumni board for City Year San Jose since my AmeriCorps Memberyear in 2016. It has been a joy to give back to the AmeriCorps members and the San Jose community. Lastly, my roommates and I started a podcast about movies called The Rewind. 
The Segal Network has always been a guiding force in my life (which you can hear more about in Gabby's Segal Program 10th Anniversary Speech here). Being part of this network and the connection to Eli and Phyllis Segal is what inspired me to do a year of service with City Year post graduation. Every retreat re-energizes me and challenges me to think how I can do more to continue to pay it forward and increase opportunity for others. I heavily leaned on the network when I was applying for jobs and would not have ended up at SAP without the support of the Segal community. Lastly, the community of both mentors and peers has been so important during pivotal decisions in my life, and I have benefited from being able to absorb the knowledge of these rockstars. I have personally been engaged in meaningful conversations within my own workplace, volunteered at organizations like City Year, the African American Community Service Agency, Second Harvest Food Bank, given money to organizations, read more work by authors of color, and continue to challenge my own and others personal biases.  In the founding of resmrkt, accessibility was deemed an essential core value to ensure that anyone, regardless of their network, can get access to meaningful roles. This month I will be meeting with members of my extended Segal Fellow community to both offer up the resources provided by my new venture and to receive feedback on how resmrkt can achieve its goals for job seekers, while maintaining our values of accessibility.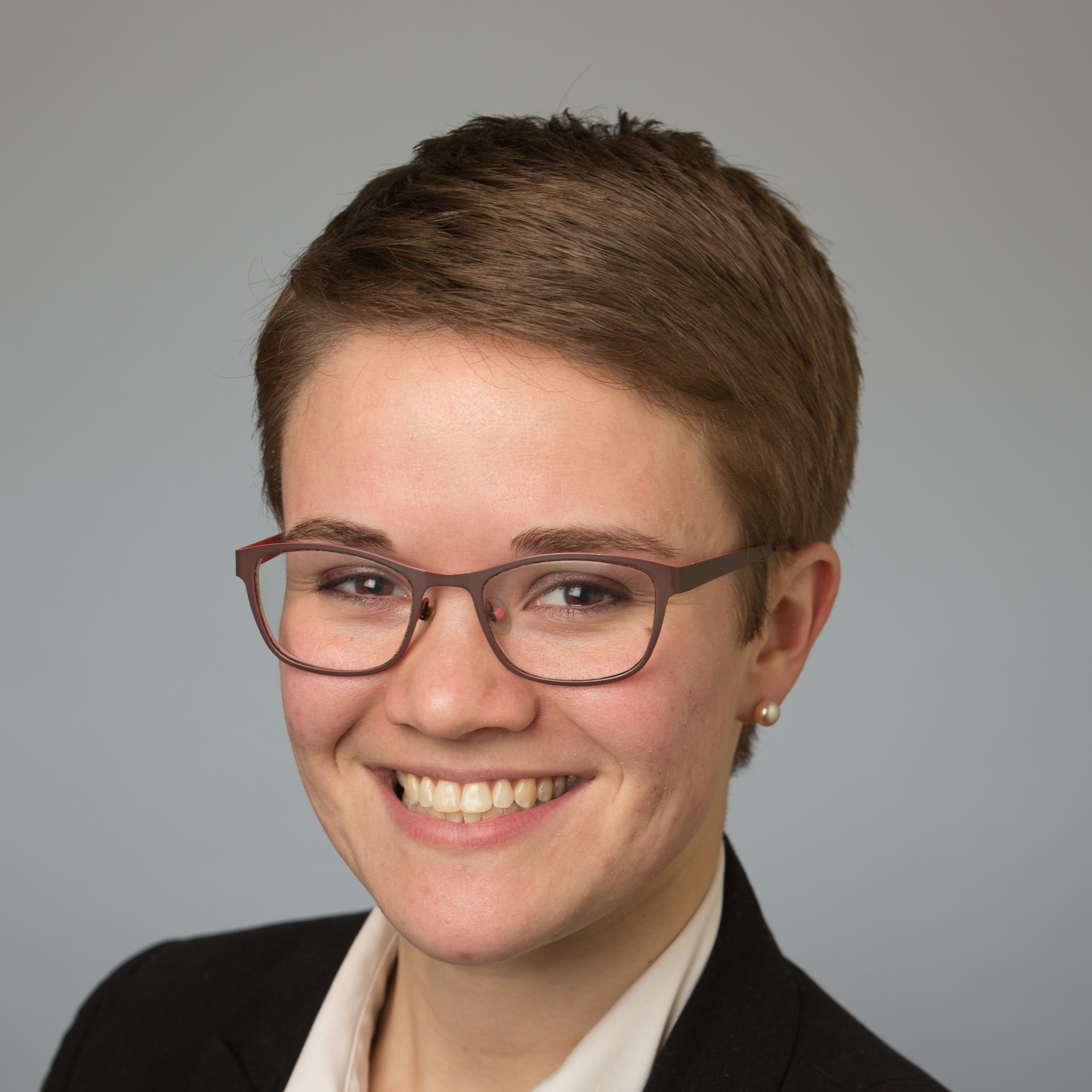 Segal Fellow Spotlight: Leila Quinn
Because of the Segal Program, I have found a supportive community in which I can share openly and grow deeply.
As a Segal Fellow, one of the tools we've learned is to incorporate our values and goals into our everyday lives and continuously seek to improve ourselves and our communities. It is so important as leaders, once we've made it up the first few rungs of the ladder, to help the next generation of leaders coming up behind us. Given the state of our country and world these days, I have turned my attention on bringing up those who are coming along behind me and giving back to my community. Coincidentally, I also find myself now in the mid-career stage of life, so I am in a position to "pay it forward" more than I ever have been before. As much as possible, I give informational interviews, mentorship, or connections to others in my field and put my race, class, and educational privilege to use on others' behalf. In addition, via my political activism, I am sharing the deep housing policy knowledge I gained at the Heller School, as a kitchen cabinet member for a candidate with whose community-centered values I align. It has been great to access the Segal Network, both during and after my time at Heller, including most recently with members of my 2018 Cohort to check-in and discuss where we are and how we can support each other.
I currently work as a Senior Consultant at Zelus Consulting Group. I am also serving in a volunteer capacity on the policy cabinet for a Boston Mayoral candidate. Professionally, my goal is to become an expert in government from all angles. I have worked as an advocate and organizer influencing policy makers, I have extensive campaign experience, I have worked in both state and local government, and now, I am consulting to government and government-adjacent organizations. After finishing the dual MPP/MBA program at Heller, I wanted a job that let me use both degrees and aligned with my ethic as a citizen leader. My current job fulfills all of that for me. I consider it to be "consulting with a cause."
Through the Segal Network, I have been able to connect with others who, like me, want to make the world a better place for everyone. Members of the Segal Network have provided life and career advice, provided a couch to crash on when traveling, brainstormed topics and resources for my masters capstone, and continued to keep me grounded in our collective values of leadership and social justice. I have found many friends and connections through my time in Segal, and it has helped me shape my citizen leadership journey.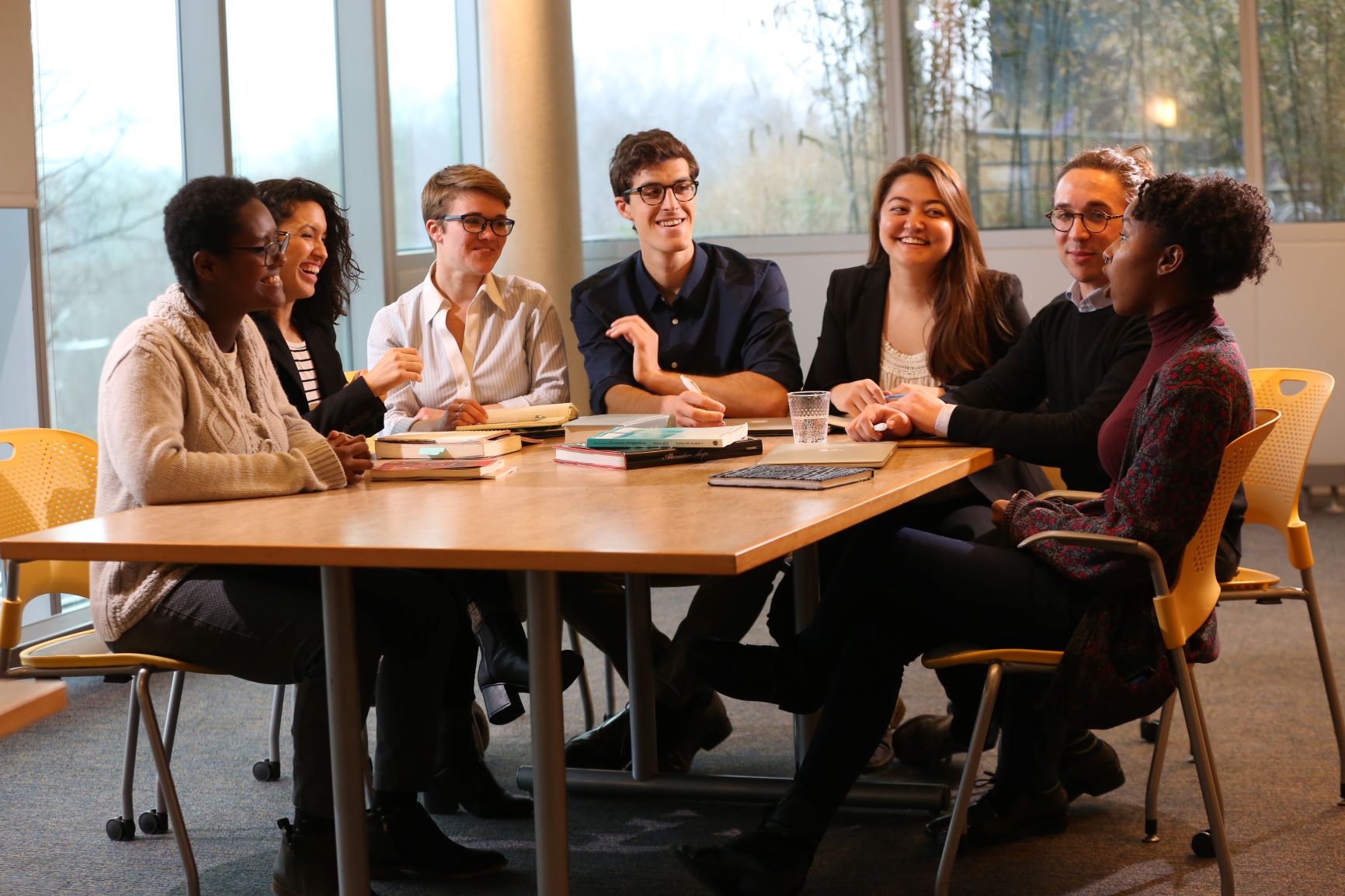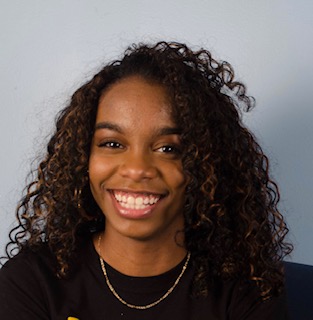 Segal Fellow Spotlight: Imani Islam
Because of the Segal Program, I was able to be inspired about how to develop my passions and my future career.
My goal is to be part of a facility that incorporates the arts and sciences to allow at risk youth and young adults a space to help cope with their mental health. I'm in the process of working through that goal by developing a website that can be used for people my age to have a tool they can use to help with mental health. I've developed a deeper appreciation for the connection between mental health and the arts through my own experiences of utilizing different art forms as a coping mechanism for personal mental health struggles. Also, I have witnessed the positive impact of the arts on mental health through my own work and volunteer work experiences. In my Segal Fellow Internship, I started that process by interning at The Art Connection, which specializes in providing art to community and senior centers for the purposes of community healing and representation of local artists in common spaces. It is great to know that there are career opportunities and organizations that support the connections between art and health, and I hope that I can make it a greater part of my life's work.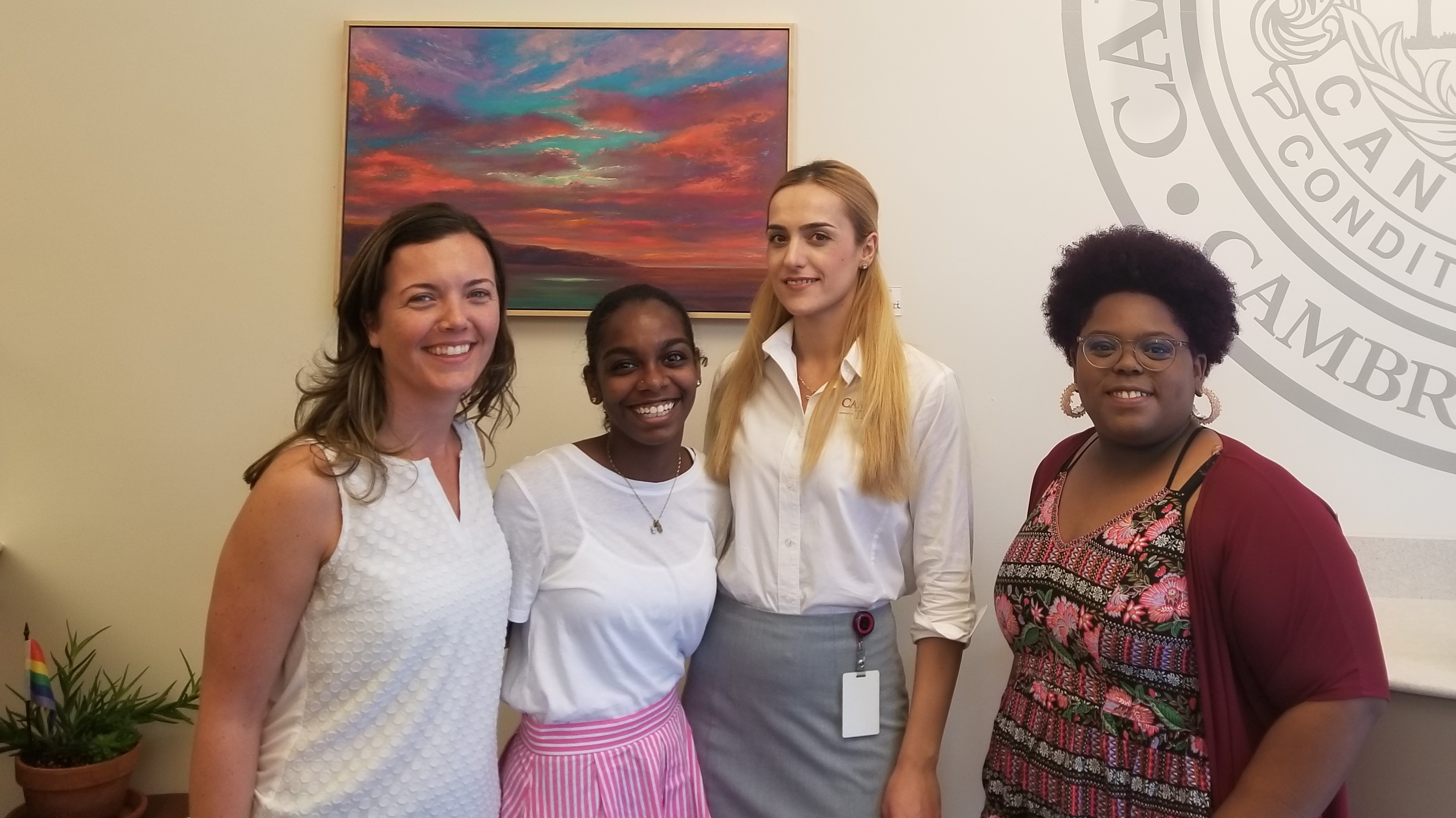 I'm currently working at CityMD Urgent Care as a patient care representative. I'm working there while applying to graduate programs in Social Work, with a focus on mental health. One of the least talked about aspects of healthcare inequities in the United States is the trauma felt by people of color, especially those facing economic anxiety and depression related to their financial standing. The COVID-19 pandemic has made more apparent the importance of mental health, as I work in this field today. Within the recent societal changes among COVID 19 and racial injustices,  it has affected the way I am thinking about leadership and myself personally/professionally by I want to make sure the work I  do helps people who are like me and, through my future career, create the space that I would like for people of color to feel safe and open.
Being part of the Segal Network has meant entering a lifelong family that, in various ways and through different interests, want to pursue progressive change across social issues. Additionally, with the Segal Network, I have gained a greater network of support systems that genuinely want to help you make those transformative changes. I have been able to meet Fellows at the bi-annual Segal Fellow Retreat to discuss together how we can support each other's passions and professional development. I was also recently able to present on the topic of the Network's varied responses to COVID-19 with other Fellows, Founders and organizational partners. I am always impressed by how big this family of like minded individuals is, and it was great to belong, as part of the conversation on how we tackle the biggest issues our country faces. 
Creating a Playlist for Racial Justice

2021 Heller MPP Segal Fellow Pierrce Holmes worked with The Heller School's Equity, Inclusion, and Diversity Team to create a racial justice playlist to reaffirm Black excellence, joy and political messaging, as a part of the school's 21-day racial equity challenge.
Check out our interview with Pierrce about this work and his Segal experience

Segal Fellow Spotlight: Bria Price
Because of the Segal Program, I know that I can lean on leaders that can imagine our world in a better place for all citizens. 
My goal is to share knowledge and motivation to the next generation of leaders. One thing I hope to grow in is building educational resources for young voters to understand what it means to be a voter and a citizen. Due to COVID-19, I had to understand where I fit in this new society. As a Black woman, I knew that I wanted to lean into the number of conversations about racial injustice, voter suppression and community growth. In addition to that, I had to create boundaries to know that radical self-love is a point of resistance to what was happening in the world. Through this, I was able to support the Scholars I work with with access to financial resources and also include mental health in conversation with college and non-profit partners. We have to recognize that we, as Americans, are experiencing different points of trauma with the number of unprecedented events the past year. We have to acknowledge where we are, what is missing and then create space to be creative to imagine a new world. Since joining the Segal Program, starting as an AmeriCorps Alums Fellow, to later in the Heller Master of Public Policy Program, I have seen citizen leadership as a way to impact my community locally and nationally to stretch my imagination for a socially just world. As a Fellow, my network has expanded my capacity to build towards equity and uplift the voice of young people to be heard, understood and acknowledged. 
I currently work in Atlanta, GA. As an Atlanta native, I was excited to return home to invest in economic growth in my city through education access and equity for the next generation of leaders in Atlanta. From personal experience, I know what it's like for people to not believe in you. It took one person to believe in me for me to get to school and because of that one person, I have had the opportunity to gain my education. Now, I get to show my unwavering belief in all of Atlanta's students. I also had a wonderful opportunity to annoy registered Georgia voters through text messages. It was a beautiful site to see voting and civic engagement become the fabric of my state's culture the past 2 years. Also, I have recently started a candle business with my mother. For years, we have been making DIY crafts and have now ventured into creating one-of-a-kind scented teacups. We were inspired by women and their roles in all of our lives; Candles by OPG uses teacups and turns them into uniquely scented soy-based candles. We hope that our love of antiques and sustainability will bring a rare experience into everyone's home.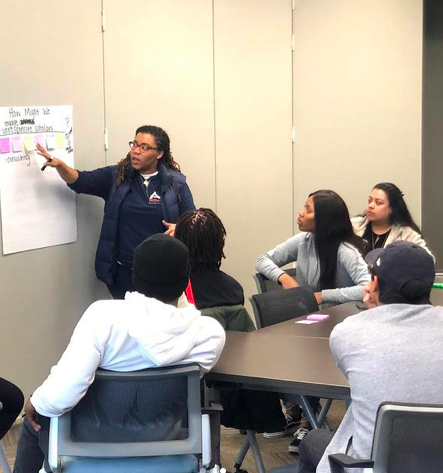 I'm hoping that with the upcoming summit, we can come together and use our imagination to create solutions to build a better world. The Segal Network has creative minds from educators, artists, advocates and health care workers. When in a tight situation, as citizen leaders we come up with a quick response to create a new pathway. I am glad that over my time as pa
rt of the Segal Program I am able to continue to give input and be part of the important changes that can still be made to the Network. I will be working with other Fellows to develop this Summit on Racial Justice, in which we will build upon the collective movements to create a more just world.  Imagine the level of creativity that can happen when we all come together for a summit to dream of a better world. Imagine that!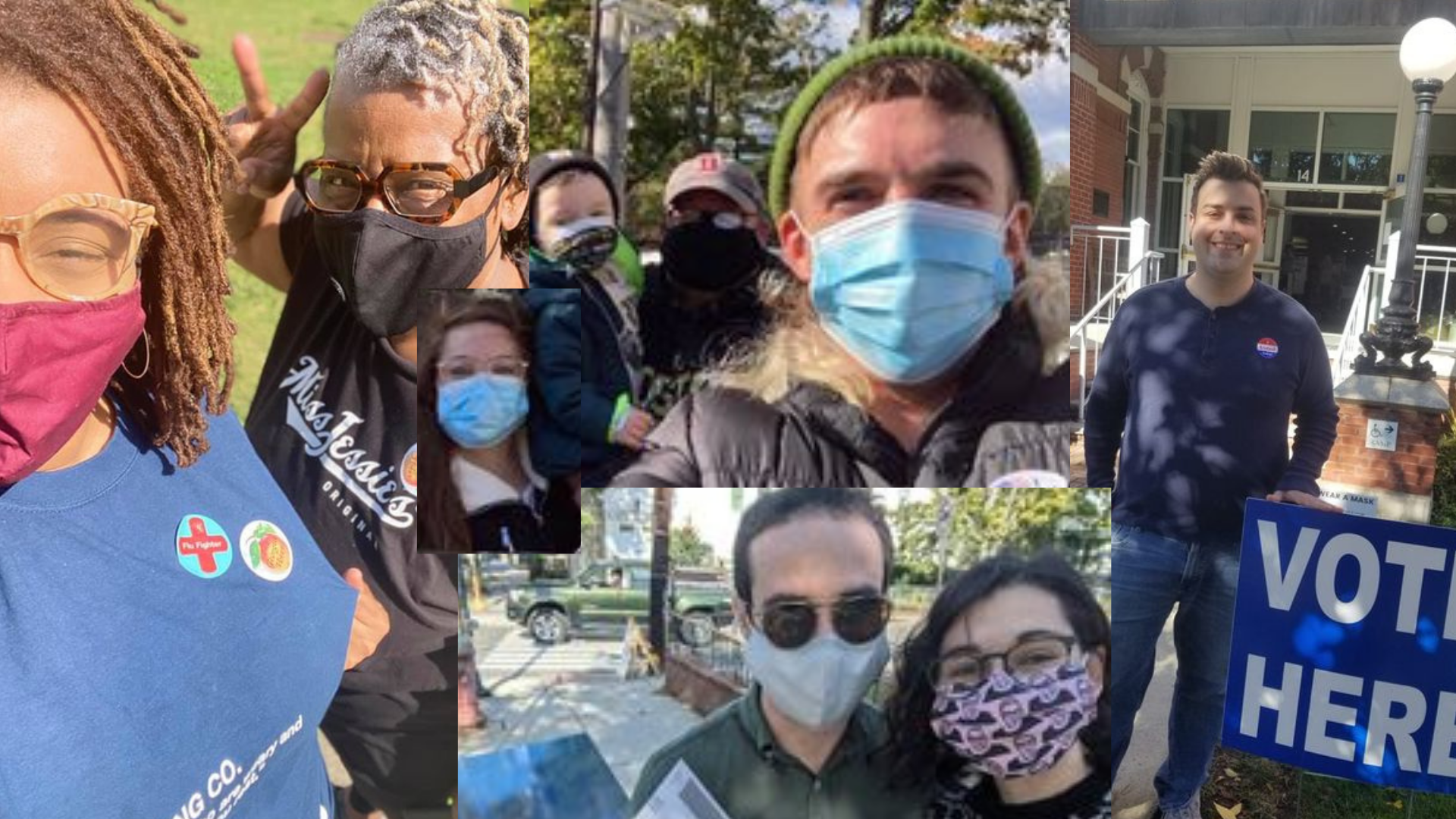 One of the most basic functions of a citizen leader is participation in the democratic process by electing our leadership and shaping  the future vision of the country. Thank you to all of the Fellows, Founders and partners who went out to the polls, made the case for their candidate of choice, protected the right to vote and the vote count, and encouraged their neighbors and friends to participate as a citizen. Above is a collage of photos shared by Fellows, Program staff and Founders from election day. Please visit our election page for more information If you too have pictures of your election day voting, please feel free to share to Kyle at krichard@brandeis.edu.
2020 Segal Fellows in Action Panel
Fellow Spotlight: Irma Zamarripa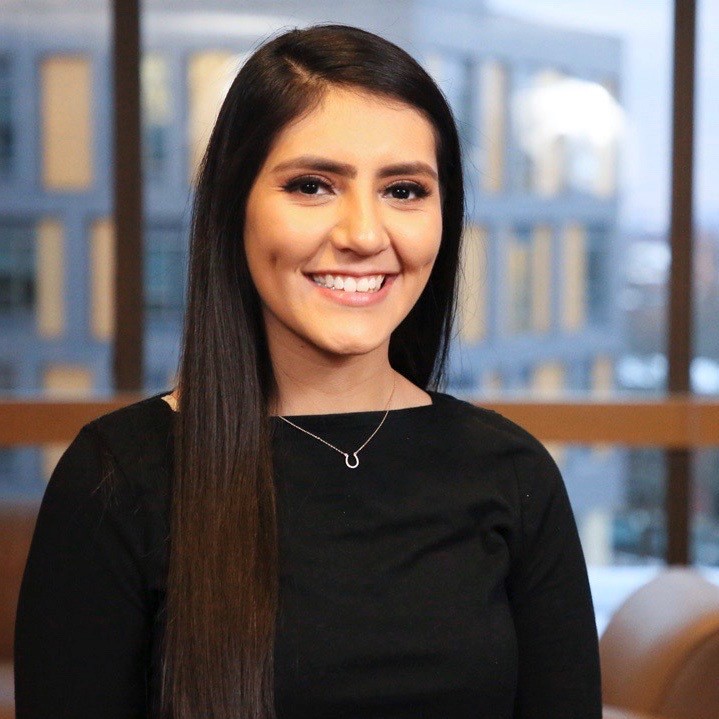 Because of the Segal Program, I was able to explore my identity as a leader who is passionate about social justice. 
Growing up in Texas, I always understood the importance of using my voice and intersecting identities as catalysts for positive social change. Upon entering college, I learned what it meant to think critically about issues I am passionate about, like education and community political engagement. As a Segal Fellow, I was excited to be matched with NALEO Educational Fund for my Segal Summer Internship. At first, I wanted to gain a better understanding of the role nonprofit organizations have in raising awareness about important issues like the 2020 Census and voting. After finishing this internship, I achieved this goal and was able to envision myself as a future leader in the realm of law and politics. 
During my time at NALEO Educational Fund, we developed important projects across the state of Texas to help raise awareness about the #2020Census and voting in the upcoming elections. First was the Texas Road Trip project, which was a virtual event where we were able to connect with important organizations and influential leaders across the state of Texas in order to highlight the importance and implications of participating in the 2020 Census. This opportunity was very meaningful to me because I saw the positive impacts these efforts can have on others, especially underrepresented communities like Latinx communities. It allowed me to understand why they are some of the most undercounted populations across the United States; there are many misunderstandings, fears, and lack of resources associated with the Census, especially within immigrant families. NALEO Educational Fund helps combat these challenges by creating interactive educational opportunities like this road trip. Latinx communities across Texas were able to engage with trusted community speakers and learn about the benefits of getting counted and making their voices heard.
I was also able to connect with other citizen leaders, as well as other Segal Fellows, on an Advocacy 101 Panel. I developed this panel with our colleagues at Texas Counts to empower emerging leaders to participate in civic engagement opportunities. It highlighted community leaders from across the nation who are currently doing social justice work in fields ranging from politics to civic engagement efforts. This opportunity was very important to professional development; I gained valuable insight and skills on how to maintain young generation's motivation under some of the most stressful conditions like the COVID-19 pandemic that we continue to face as a nation.
Being part of the Segal Network has provided me with so many opportunities to connect with other Segal Fellows, some of who even supported me in brainstorming for my Advocacy 101 panel, and Fellow John Valinch even served as part of the panel. It has given me a community of amazing leaders to rely on when I need support and motivation. Over the course of the spring Segal Citizen Leadership Curriculum, and now to the end of my internship, I feel I have grown in my ability to leverage my own strengths and experiences towards creating positive change in the world. In a time in which, now more than ever, more people need to be involved in their communities, it is good to know that I can be a useful ally in their efforts.
Fellow Spotlight: Alejandra Bonilla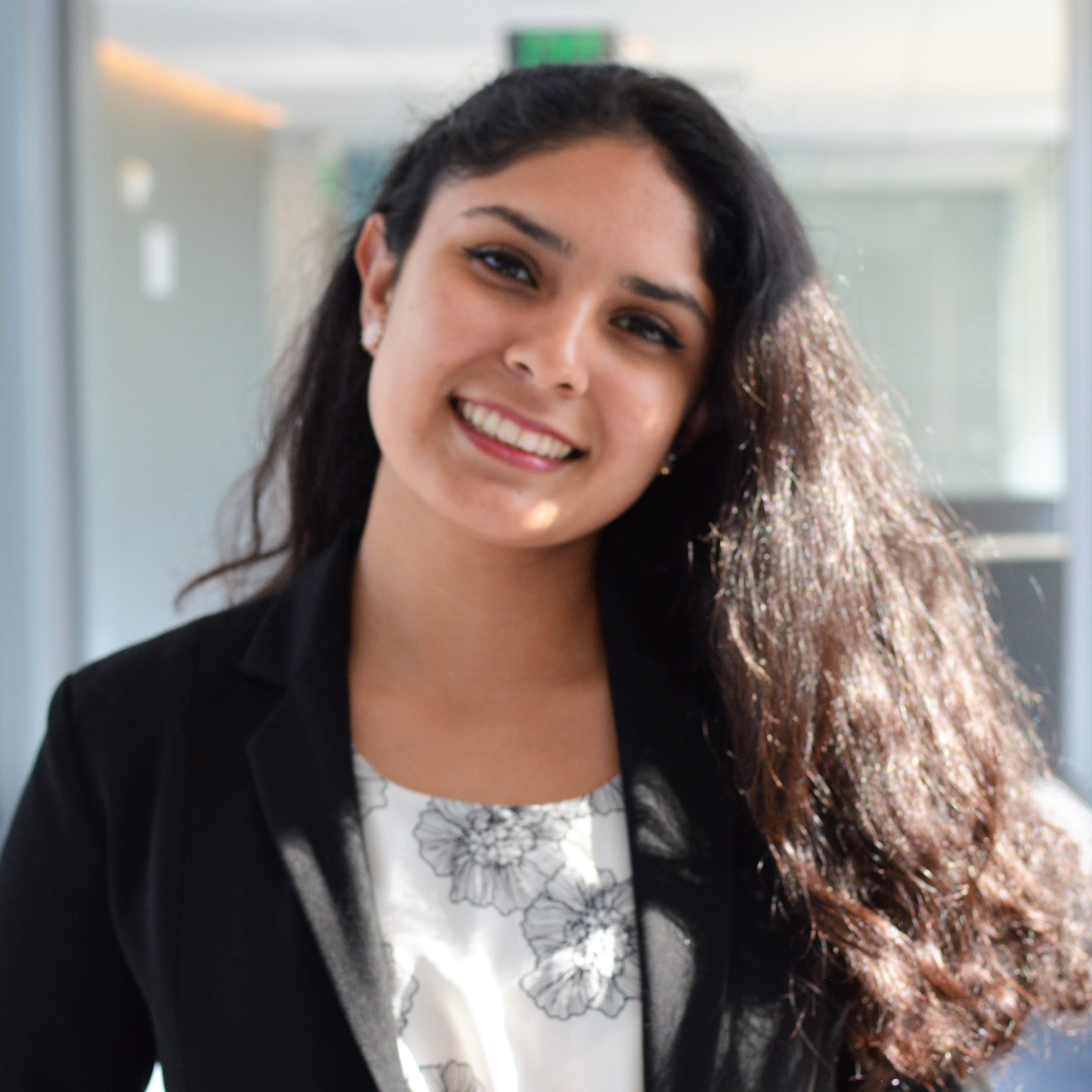 Because of the Segal Program, I am connected to a versatile group of folks who inspire and provide me with strength to pursue my goals. I was able to explore the housing world, outside of my comfort zone of grassroots organizing, and gain new and enriching knowledge that has made me a more competitive and prepared candidate for future career/organizing goals.
I was brought up within the context of housing instability and have witnessed, not only in my home, but also with complete strangers, the consequential weight that arises from not having secure housing. I am aware of the importance of proper representation when describing the ways in which housing affects everyone involved. As of right now, I aspire to take the LSAT, so I can apply to law school in a year or two, and potentially do a dual degree program with a JD and master's in public policy. I recently began studying for the LSAT, while simultaneously continuing my Segal Internship with the San Francisco Housing Action Coalition (SFHAC). The work I do at SFHAC is reflective of my future career goals, as I am interested in exploring a career around housing law. This internship has equipped me with the knowledge and understanding of what housing in the Bay Area looks like, including its politics and community-based work, as well as the generational effects that one sided political decision making has on marginalized communities. All this drives and inspires my goal to receive an education that will allow me to best support my community.  
This summer, I spent some time at home with my family in California, time in Minnesota visiting my partner, and have now returned to Waltham, MA, to prepare for my senior year at Brandeis. Due to the pandemic, my role as a daughter and advocate for my family has enhanced in many areas, as I have been putting my best effort into supporting my family with health, immigration and public resources. Additionally,  through the Segal Program, I have been virtually interning at the San Francisco Housing Action Coalition (SFHAC), where I have written letters of support for housing developers and worked on social media and website upkeep, and where I am constantly learning about housing language and its politics. Furthermore, I have done my best to stay in tune with supporting my community and its movements by acting as an English to Spanish translator for many Cosecha MA meetings, as well as attending and marshalling their Licenses for All protest. I also protested and marched for Black Lives Matter and bought medical products for on the ground EMTs in Minnesota. Through all of this, I have tried my hardest to still find time to be a source of support for my family, friends and comrades. 
The current state of events in the USA has only been fueled and heightened by the pandemic and our inability to continue with normalized subjugation. We, the Black, Indigenous and people of color of the USA, are aware of our disparities before recent societal changes and continue to be aware of them. This pandemic and the horrific killings of Ahmaud Arbery, George Floyd, and Breonna Taylor, only made it so that it is impossible to turn a blind eye. It woke the ignorant and forced them out of their comfort. I believe that my work, activism, and citizen leadership has not changed immensely. The manner in which I do all of this has just adjusted. It obviously all feels riskier. Choosing to attend protests comes with the heightened risk and fear of police brutality and being exposed to COVID. Most organizing now happens virtually. Whether it be in-person or online, I continue my work in educating myself and those around me, I translate/interpret when needed for different groups, and I support my loved ones in whatever way possible. These events have personally and professionally only reaffirmed my goals and aspirations to continue working until our communities get the justice and liberation we deserve. 
Being a part of the Segal Network has been so reaffirming and crucial for my future during these trying times. To this day, I still amaze myself for having applied for the fellowship while abroad in Chile during the beginning of the social revolution there. Returning early from my abroad experience in Mexico to a state of emergency, financial issues at home, and the constant unknown of the future, Segal helped me shape my immediate path in a positive, enriching manner. It kept me secure knowing that I still had opportunities and experiences to look forward to virtually. The amount of support, guidance, and love I receive from Segal Program staff and the Fellows has been so crucial for me during this pandemic. The Fellowship has given me concrete reassurance in pursuing my future goals through constant motivation, cohort calls, check-ins, my mentor's
Segal Fellow Spotlight: Marcelo Brociner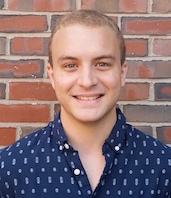 The valuable insights provided by Segal Fellows, both in formal and informal settings, have helped guide me in strengthening my work, both as an educator and artist. 
My ultimate goal in life is to inspire young people in Somerville and anywhere on Earth to stand up for what they believe in and work both independently and collectively towards actionable change that is guided by their internal compass. Thankfully, I'm able to work towards this goal both through my profession and my passions. Currently, I teach TV/Media Production and Film Studies at Somerville High School (SHS). The content of my courses allows for my students to express themselves by creating their own content and having difficult conversations about issues raised in the films we watch. As an artist, I express my own vision through the different mediums I work with, which encourages others to do the same, both through the act of creating itself and the actual content that I produce. My work as an educator and artist focuses primarily on my hometown of Somerville. When you zoom out, that lens translates to an underlying pride for one's own roots and community, regardless of where one comes from or where they are. I was able to share with the greater Segal Fellow community by hosting a Fellow-led feature on Spike Lee's Do the Right Thing, in which we discussed the prescient story of systemic racism within communities. Whether I'm showing a film about systemic racism, making a song or visual piece about gentrification, or creating spaces for local artists to inspire the community with their talents, I aim to empower young people to leave a mark on the world, big or small. 
I'm currently enjoying my first summer vacation since I was a student at SHS, which is where I now work! This free time has been liberating, as I'm finally learning how to make beats for my music and create art on Photoshop using film photographs that I've taken primarily in Somerville, which are two things that I've wanted to do for a long time now. While it's been great to further explore my own creativity, I'm also deeply concerned about what learning is going to look like for this upcoming school year. As a member of the Somerville Teachers Association (STA), our city's teachers union, we're working to figure out how to best meet the needs of our students and their families given the unprecedented challenges that have come with COVID-19. While remote learning was difficult for teachers, students, and families alike, the only thing more important than a young person's education is their physical safety. With that in mind, we are pushing for school to be held remotely for the entirety of the 2020-21 school year, if not at least for the first few months. As an educator and an artist, I am keen on uplifting the voices of those who have been overlooked and unheard for too long. The voices of students and their families need to be at the forefront in shaping how learning looks during a pandemic, and that's what we're focusing on with the STA.
The student body at SHS is incredibly diverse, and the presence of young people from so many walks of life is central to my love for SHS, beginning when I was a student there and continuing into present day as a teacher. In the classroom, I make sure that the content we engage with is reflective of our student population, because the learning we do then resonates deeply with students. I take a lot of pride in identifying as both Jewish and a white-passing Cuban-American, and having grown up in Somerville. I know that my students are also proud of their roots. As an artist, the pandemic and awakening across the country (and world) to the forces of systemic racism has taught me to take a big step back from the creative work that I do in order to better understand why it is that I make art, and what role I want to play in the artist community, both within and beyond Boston. For me, now is not the time to focus on entrepreneurial endeavors, but on all of the learning and unlearning that we have to do on an individual level, as well as on a societal scale, in order to progress through the times we are living in. Working as a member of the STA has taught me about the importance of collective action, and it's been inspiring to see so many passionate educators come together to figure out how we can best serve our community. Both in Somerville and around the country, returning to school in September would disproportionately affect communities of color, and we're going to make sure that we don't let that happen. 
Being a part of the Segal Network has provided me with a support system of dozens of like minded folks with a range of experiences and knowledge that I can reach out to whenever I need help of any sort. The informal check-ins happening remotely are a great space to learn from my peers and build on the work I'm doing in my own life, and events such as in-person socials and the biannual retreat are powerful reminders of the wider family that I joined as a new Fellow back in 2017. I was happy to have presented my passion for Arts and my work to highlight and address gentrification at our 2019 Segal Fellow Retreat. Having the contact information of all of these citizen leaders reminds me that I'm never alone in my efforts towards creating impactful and lasting social change.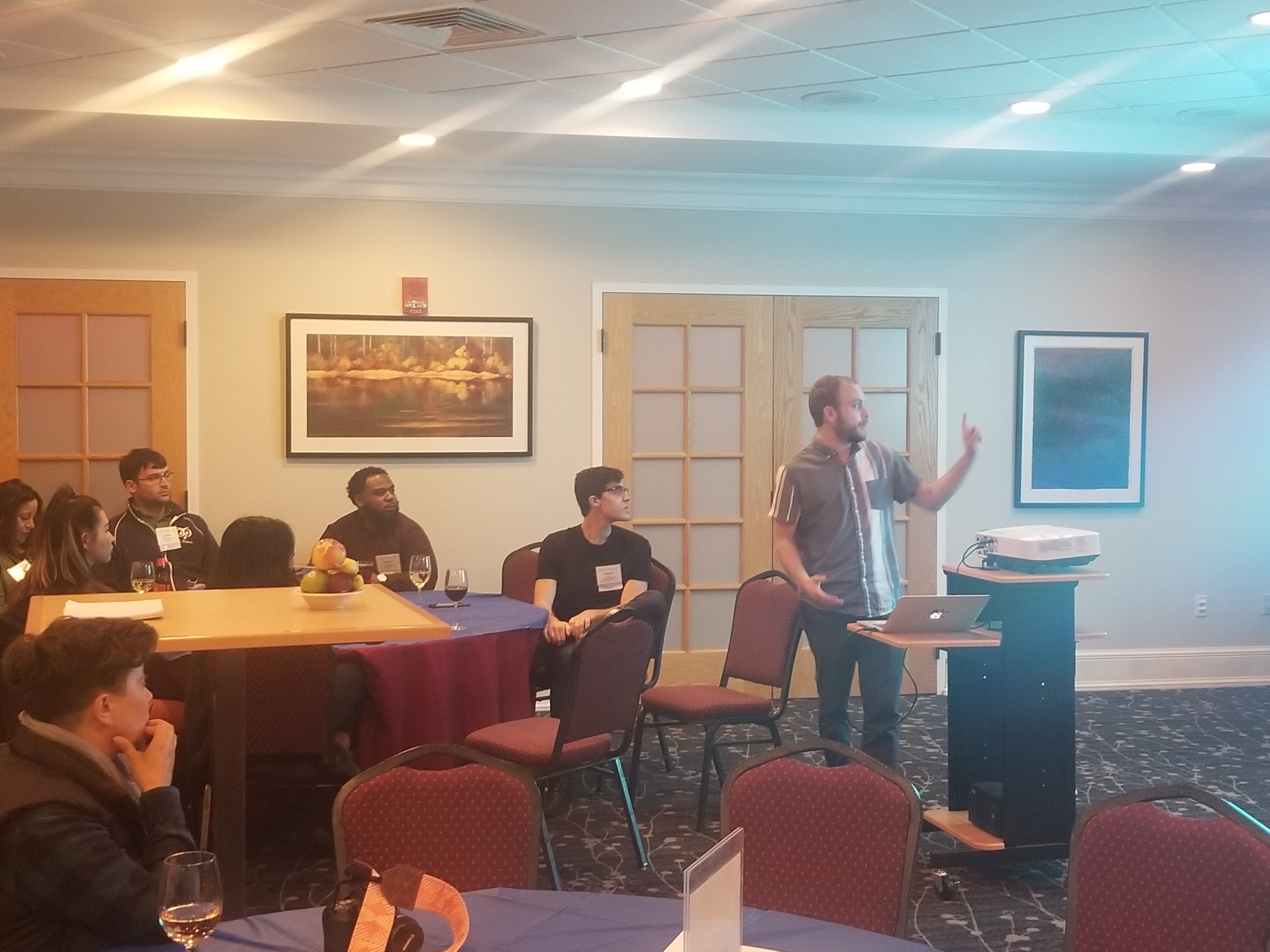 April 2020 Fellow Spotlight Edith Suarez
Because of the Segal Program, I had the opportunity to work in a housing organization in my hometown of Long Beach, CA, where I had the opportunity to learn from community organizers and connect with other leaders involved in grassroots organizing, both in immigration and mass incarceration as well. 
I believe in a higher power, and it is amazing to think that a couple years back during my Segal Interview and in other spaces, I stated that I wasn't sure exactly where I saw myself in 10 years. If I thought about the next few years, I wanted to be involved with issues impacting black and brown communities in the areas of immigration, education, and/or mass incarceration. Today I am currently helping lead a program that is a combination of some of these issues.  Although I am not sure where life will take me, I am inspired by the stories, the wisdom, and the goals that many of the students I work with share with me, both at Brandeis and at Waltham Partnership for Youth. In many ways, the students at Brandeis remind me of my own journey as an undergraduate student, and the stories of the high school students I work with bring me so close to the stories my parents have shared with me about their own journey.  
I am currently holding two positions. My full time role at Waltham Partnership for Youth is as a Program Coordinator, where I am helping lead a new collaborative initiative that works with Latinx youth and families who recently arrived in the US from a Spanish speaking country and are still becoming bilingual and/or multilingual. This program intends to become part of the students' support system, both academically and non-academically, to support them throughout their high school journey to help ensure high school graduation. My part time role is at Brandeis University, where I am the Academic Administrator for the Latin American and Latino Studies Program. There, I am also working with students in a different capacity, and I absolutely enjoy it.  
When I am not working, I am using this time to stay in touch with my family and friends, exercising, practicing family recipes, and spending a bit more time reading and writing. I am currently working towards collecting family recipes and stories. It is great to see my interests align into a project that I can actively work on, and even more exciting to see one of my articles published in medium.com.
Throughout my life, and as I learn more and more about peoples' journeys, I am reminded that we all need someone to help us, support us, give us a hand, something. The reality is that although sometimes only certain people get the credit, there is always a list of people who played a role in that success, big or small. For me the Segal Fellowship has become that. Not only have I met new people, the opportunity I had going to Long Beach, CA, for my Segal internship allowed me to meet more people and build relationships there, even though I was studying in Boston, MA. Everything is interconnected, and the Segal Fellowship has been part of that connection.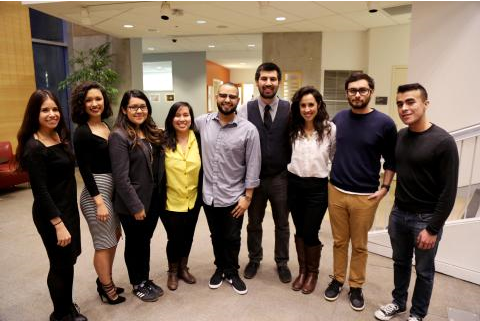 March 2020 Fellow Spotlight: Marisa Lovaincy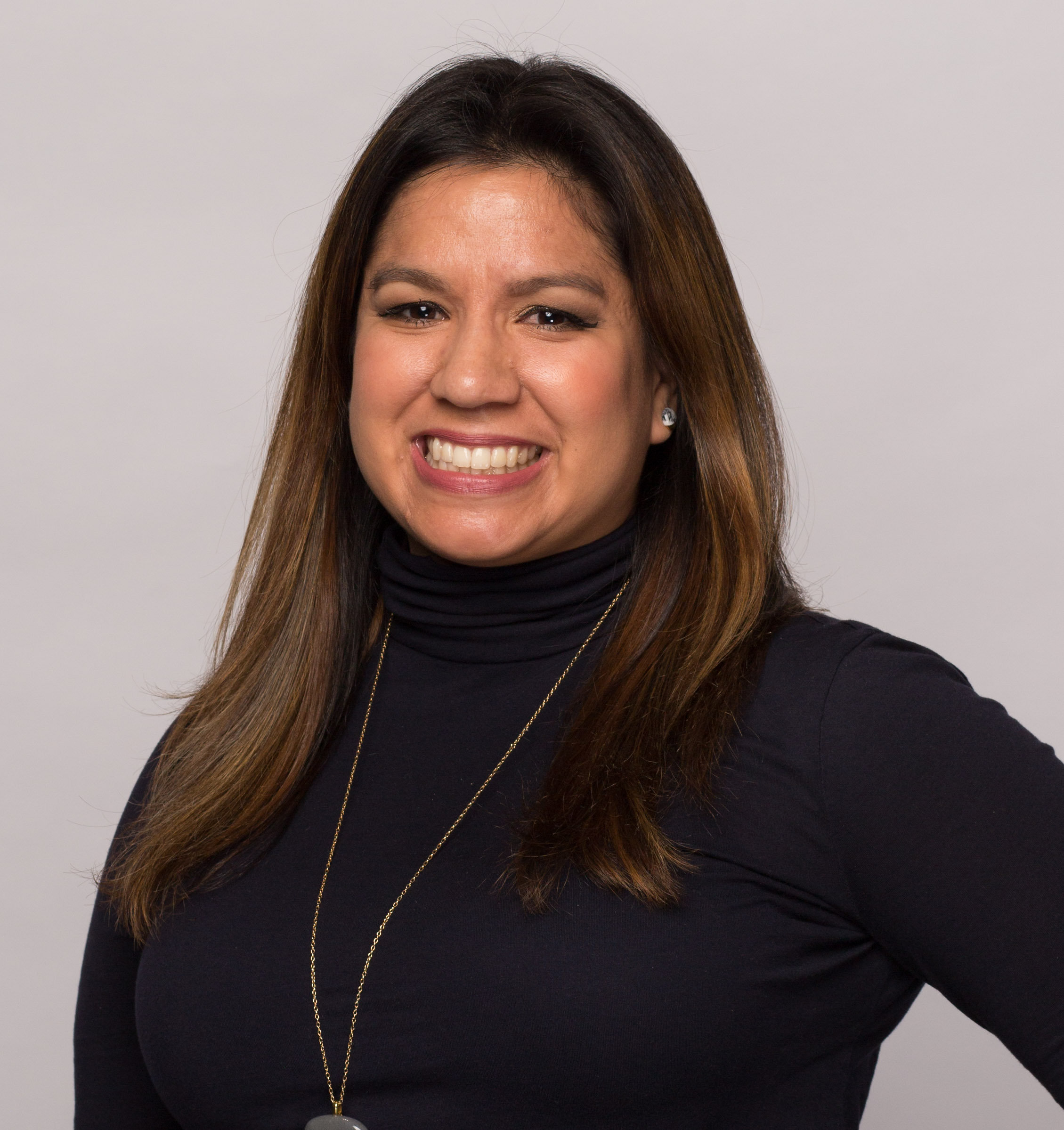 Because of the Segal program, I've been able to meet people in different places in life and their careers and connect over our shared passion for citizen leadership. Attending the retreat each year after a new cohort joins always invigorates me. 
In my professional life, I aspire to learn exceptional project management skills that are transferable to any industry. I also aspire to do good for the community through my personal life and job. While my company is in the private sector, they support giving back to the community; I've volunteered to lead a team internally to promote how the company supports community engagement. As a Segal Fellow since 2012, I have grown my capacity to manage relationships with many different people from all walks of life, being both a Segal Buddy and Regional Ambassador for the Boston Region. Being an active part of this Program since I joined has allowed me to connect with many people who have similar goals to me.  Over the next few years, I hope to grow even more as a citizen leader in my personal life through more involvement with federal and local elections and potentially utilize my skills and business acumen to assist a nonprofit by joining their board.  
Currently, I work for Liberty Mutual in their Auto Personal Insurance department as an internal consultant. My role is focused on how I can improve and streamline the auto claims process and tools for auto adjusters and insurance customers. To further enhance my connection with the Segal Network, I have volunteered to serve as the Regional Ambassador for Fellows living in the Boston and New England region. My role consists of coordinating social events, with help from the Segal Program staff, to provide social gatherings, events, and opportunities to connect, share stories, and support each other's personal and professional goals. I wanted to get involved as the Regional Ambassador in Boston as a way to welcome new Boston-based Fellows into the fold throughout the year; as well as provide a space for veteran ellows to re-connect outside of the Retreat. As a veteran Fellow, I want to be sure to provide an outlet for locally-based Fellows to continue to grow their network and come together. 
Because of the Segal Program, I've been able to meet people in different places in life and their careers and connect over our shared passion for citizen leadership. Attending the Retreat each year after a new cohort joins always invigorates me. What I value the most in my eight years as a Fellow is my interactions with people. Each new person I meet is a new opportunity to see how the Program has changed over the years and gives me insight as to how citizen leadership and social change are present in the Program currently. I hope that by continuing my involvement with the Program that I continue to grow and that I transfer the energy of those I meet to support my own endeavors.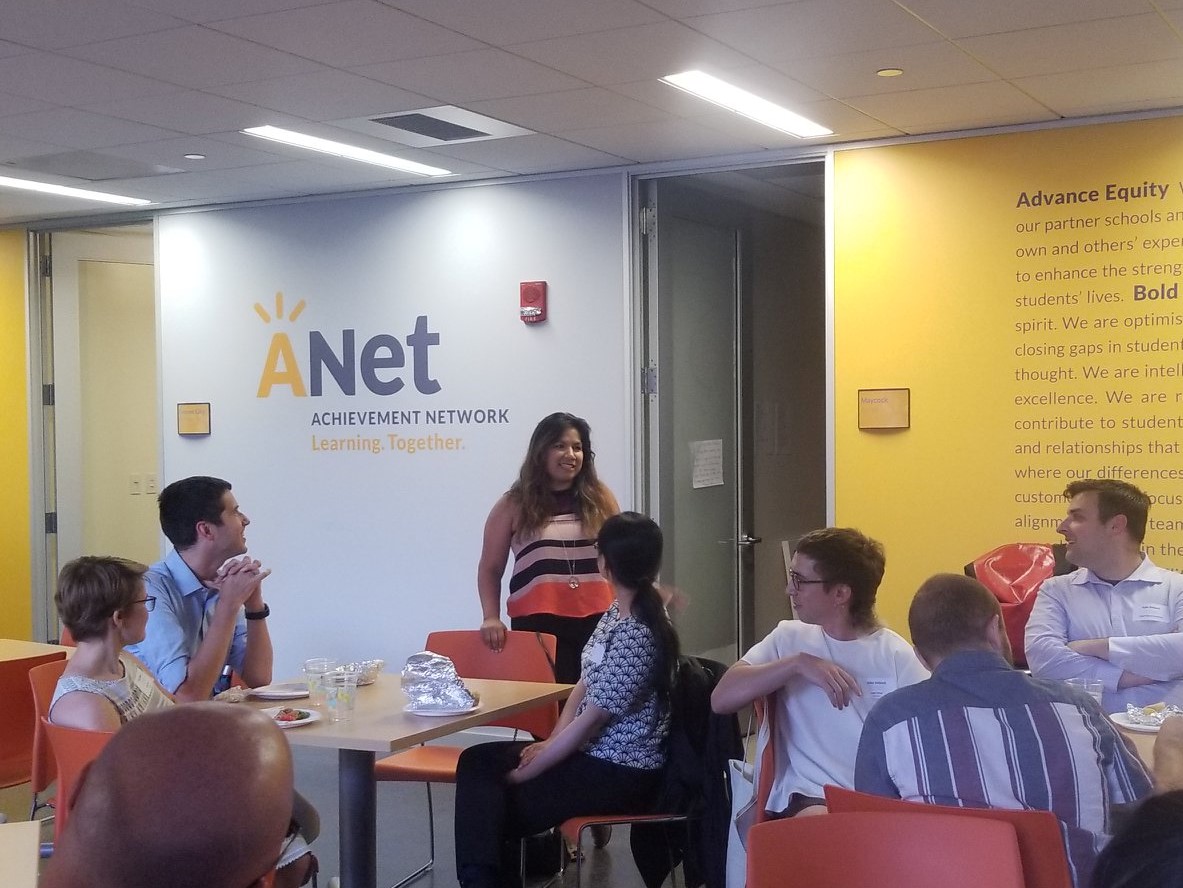 February 2020 Fellow Spotlight: Jordan Rothman
Because of the Segal Program, I have stayed committed to the cause of citizen leadership throughout many phases of my life.
My goal is to write thought-provoking articles that express sentiments that many people possess but are afraid to express. I have worked towards this goal through my writing as a columnist and Morning Docket writer at Above the Law, a popular legal news website. Since starting to write for Above the Law in September of 2017, I have become one of the most popular columnists on the website, and my articles are regularly read tens of thousands of times a week. I also wish to assist under-served communities with my legal practice, in which I routinely accept pro bono and low bono matters. My articles have been quoted in the Journal of the American Bar Association, and I use this visibility to address serious social issues relating to housing and student debt.  Since starting my own firm, many of my columns have called out inequities and unfairness in the legal profession, which are often unsaid due to fear. I hope to continue giving power to people who may not be in a position to call out some issues that are experienced by people within the legal industry. Staying connected with the Segal program has energized me as I pursue my work as a lawyer and writer.
Currently, I am a Partner at The Rothman Law Firm LLC. I started my own law firm on March 1, 2019 and my brother Jared joined the firm on September 1, 2019. We are a full-service New York and New Jersey law firm that focuses on real estate matters, commercial issues, and personal injury cases, among many other practice areas.  The firm has seen enormous growth since it was founded a year ago, and even though I had zero clients when I first started the firm , we just opened our 150th matter. I am working toward expanding our client base and hopefully hiring associates sometime in the near future. I am also the founder of Student Debt Diaries (www.studentdebtdiaries.com), a student loan blog I started in August of 2017, describing how I paid off $197,282.90 in student debt.  I communicate daily with people across the country about student loans and the blog has regular readers in all 50 states and a few hundred countries and territories.  The blog provides practical advice on how to pay off student loans, and I have received great feedback from our readers. Knowing that to be a leader I need to elevate the voices of marginalized people, there are situations where I can use my expertise to help give someone in an oftentimes asymmetrical power dynamic a larger a voice when addressing issues in their lives.
Being a member of the Segal program has been extremely important to me in my life. For over twelve years, whenever I have been at a crossroads, I have been connected to my Segal family who can help me decide on the best path for my future and ensure that I am focused on promoting the goals of service and citizen leadership. It has been awesome seeing how the Segal program has changed over the last twelve years, as Fellows become more established in their careers and become mentors to new Fellows. At the beginning, founders and coaches served this role, but it has been fulfilling to take on this role more as I give back to the Program that gave so much to me.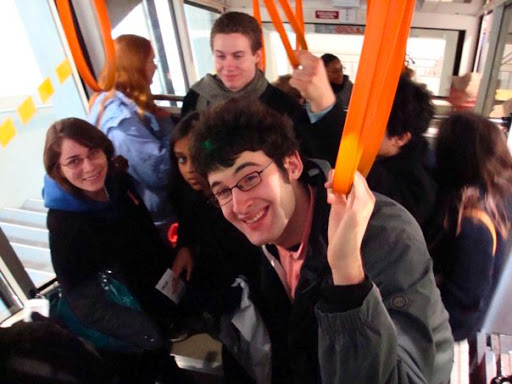 January 2020 Fellow Spotlight: Darius Caffey
"Because of the Segal Program, I am now a part of a network of folks that are fighting to make positive change within their communities. I was able to meet the founder of a program that has led me to a new chapter of my life. For those experiences and skills learned, I am grateful to be able to continue the work that I do."
My inspirations come from those I have seen be faced with adversities, small and large, throughout their life, but who still find the motivation to keep going. It comes from those who always find a way to make things happen, no matter what cards they are dealt. Giving up or taking the easy route out is more possible for some than for others. For me, knowing that someone gets up everyday, no matter how much they have been through and seeing them continue to try harder for what they believe in is what keeps me going. Upon completion of my graduate program, my goal is to become an expert in the policy and non-profit realm, working towards increasing the number of minority students that pursue post-secondary education/certification. I plan on taking on a leadership role within a college access initiative program to increase my awareness, knowledge, and resources. Further down the line, I hope to become a nonprofit consultant to aid other organizations in long term success. In my current role as a graduate student and graduate assistant,  and now as a Segal Fellow, I have been given the opportunity to implement the skills that I am learning in my courses to add fundamental changes for the design of a large student-based program.
Currently, I am in graduate school pursuing my Master's in Public Affairs with an emphasis in Nonprofit Management from the University of Missouri-Columbia. After serving for two years as an AmeriCorps College Advisor in a Kansas City public high school for the Missouri College Advising Corps, I decided to take a leap of faith and take my passion for education into a new area. Going into the policy area has been pretty new to me, since my background is in Psychology and Sociology. I am excited to join other experts and leaders in efforts to increase access for minority youth into post-secondary educational spaces. I also serve as the Graduate Research Assistant overseeing the Citizenship@Mizzou program for all 1st year and transfer students. This program introduces students to ways that they can serve as active citizens within their communities, as well as exposing them to different identity and resource events across campus. Last year I was able to expand my network at the 2019 Segal Fellow Retreat. There I got to share my experiences with like minded Fellows, who also have a passion for developing youth and making social justice a priority in their work. It was great that this was available to me so soon after entering the Program.
Being a part of the Segal Network has helped me refocus on my purpose within my work and the impact that I want to leave. Coming into the Segal family, I did not know what to expect but I instantly felt the connection meeting my first Fellow. Having a space for like minded individuals helped me to feel more comfortable in sharing my aspirations with others. I was able to bounce ideas off of others, while also learning from their experiences. Going from working full time to transitioning back into graduate school, I felt completely lost and, at times, like I didn't belong. The Segal Network reminded me of why I began my journey in the first place and helped make me proud of my accomplishments. Currently I am part of a Cohort of Fellows who, like me, have done national service and are dedicated to the core competencies of the Program. It is inspiring to be able to share my stories and hear similar hopes and challenges to a life of citizen leadership. In the future, I want to be able to give back what I learn and share my long term experience with new Fellows.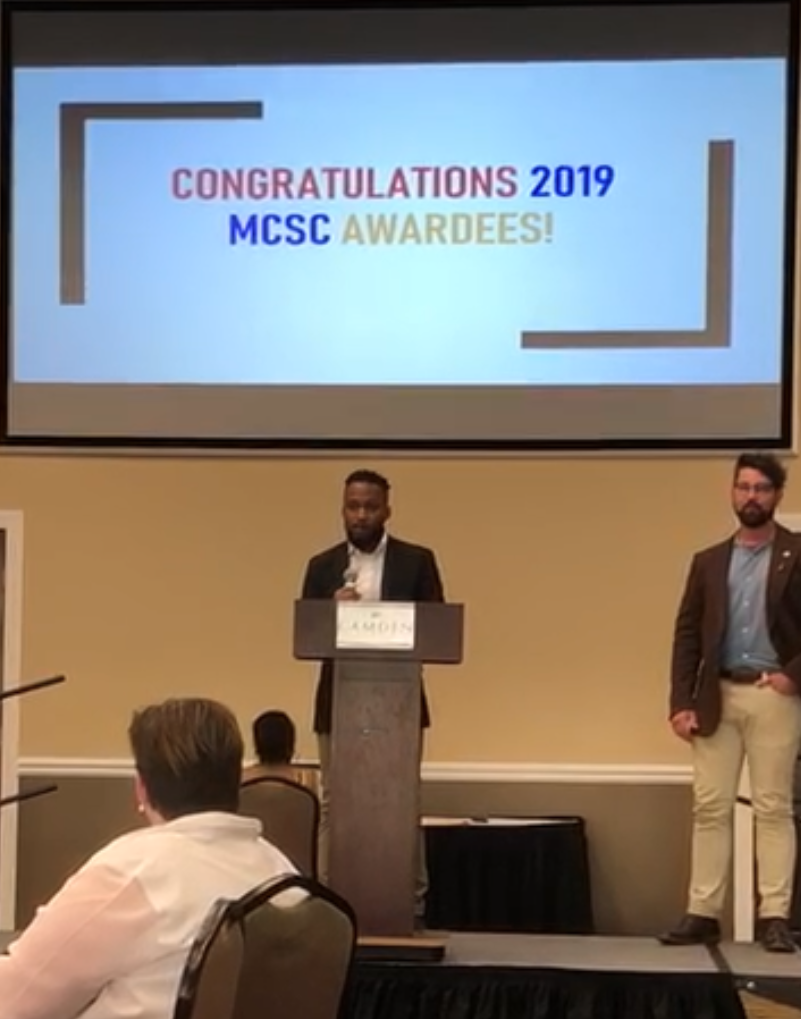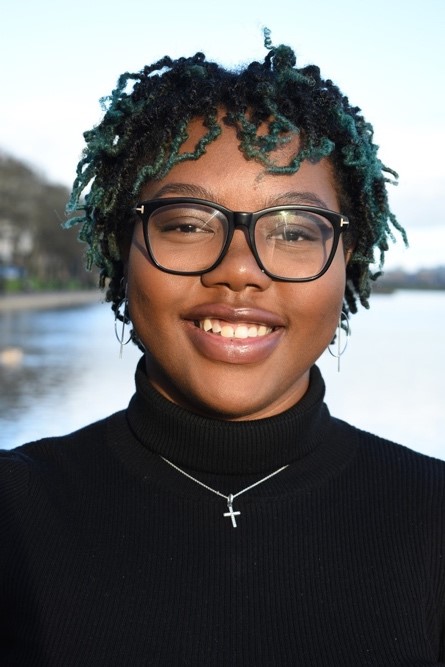 December 2019 Fellow Spotlight: Jaila Allen
 "Because of the Segal Network, I am able to fully step into my complete self. I am able to connect with amazing people who are doing exceptional work."
In general, when looking at the healthcare system and health outcomes, it is important for me to ensure that all people, no matter socioeconomic status, race, gender, or any other personal identifiers, are obtaining the best and most cost-effective care possible. By doing this, I hope to decrease mortality rates of low-income people, people of color and gender minorities. One of my main goals this semester is to expand my global understanding of the world of public health and health care through course work, field studies and volunteer work with local health care providers. During my time abroad in Denmark, I am pushing myself to step outside of what is expected and go above and beyond. I hope to be able to work with general practitioners as a way to be able to better understand how the Danish idea of universal health care is implemented and ways to bring about some of these practices back to the states. Ultimately, I am striving to be the global citizen leader that The Segal Program thought me to be.
I am currently studying abroad in Copenhagen, Denmark. My studies include classes like Health Delivery and Prioritization, Gender and Sexuality in Scandinavia, Epidemiology: A Danish Case Study, Gendered Perspectives on Human Rights, and Danish Language and Culture. As a current junior, I am still working towards my Bachelor's degree at Brandeis in Health: Science, Society and Policy and Women, Gender and Sexuality Studies. Studying and living abroad have been integral components of furthering my education around healthcare and how different healthcare systems function. Not only have I been able to expand my learning on a global context, but also living in Copenhagen and traveling to other European countries has pushed me to expand my understanding of the world outside of an American context. I now fully understand how harmful an ethnocentric view of the world can be; because of this, I am working on understanding the complexities of other countries and cultures, which allows me to better understand their healthcare systems. I see my time abroad as an extension of my Segal Summer Internship with The Door, Inc. in New York City, where I worked on increasing access to healthcare resources for underserved communities and to expand the voice of queer adolescents of color. Through my efforts, I was able to increase LGBTQ youth's interaction with and feedback through The Door's online portal, which empowers underserved youth to access resources that meet their needs.
Being a part of the Segal Network has afforded me with the tools that I needed to be able to fully advocate for myself, while also surrounding me with people who motivate me to be the active change I want to see in the world. Throughout my experiences within my internship and semester abroad, I have used my citizen leader trainings and lessons to properly navigate challenges and opportunities that may come up in my new career. I also was able to meet many other Fellows from the Network this November during the bi-annual Segal Fellow Retreat, which reaffirmed the many ways one can be a citizen leader. The Segal Program has not only provided me with the tools and resources to do be a citizen leader, but has also pushed me outside of my comfort zone, allowing me to self-reflect on ways to improve myself and the world around me.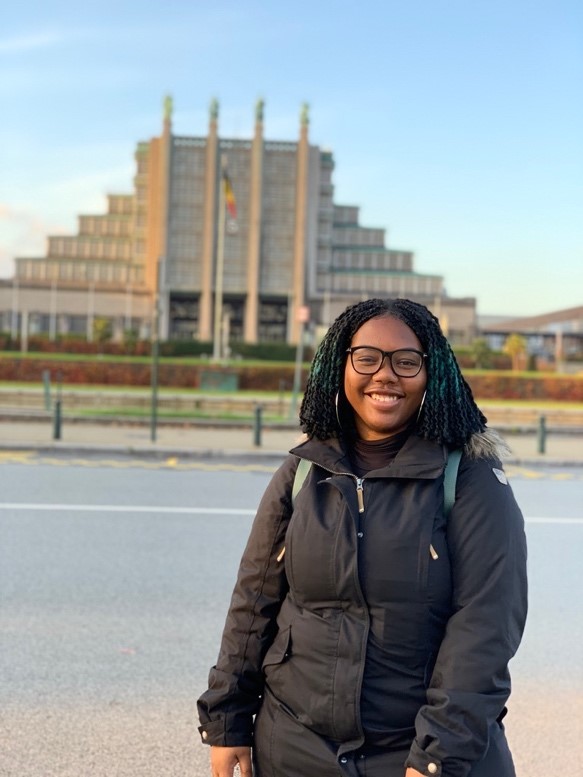 November 2019 Fellow Spotlight: Stephen Larbi
"Because of the Segal Network, I am stronger in my conviction that I can make a positive impact in this world. I know I can, and I will, because I have an extended family in the Segal Network that I can count on to support and challenge me."
In June 2019, I had the honor of speaking at Charles E. Shea's High School's graduation commencement. I was chosen to speak on behalf of the Pawtucket School Committee as an elected official and Shea High Alumni. I told the Shea graduates and their families in attendance that I never envisioned being there on that stage. Now here I am, as a public school graduate that was raised off of Main Street in Pawtucket to an immigrant father from Ghana and a mother that grew up in a development house in the Southside of Providence. I stood there on that stage proud of all that I've accomplished, proud to show those graduates that people like us can become successful in our state, country, and world. My ultimate goal in life is to make a positive impact in this world, and I believe I can do so by empowering others but, more specifically, our youth.
I work at a middle school in Providence, RI, as a School Culture Coordinator. My role was created to find ways to bring non-traditional educators into school leadership positions to help bridge the gap between our communities and schools. It has been a challenging role, but everyday I'm reminded of how important it is for our students to have adults in the building that they can see themselves in. In addition to my work in Providence, I am the Director of the Pawtucket Youth Commission and the President of Brothers On a New Direction (B.O.N.D) Professional Chapter. I consider myself a youth advocate because, in all my roles, I use my voice and access to power to advocate and bring attention to issues that affect our youth and their families. Recently at the Segal Fellow Retreat, I received the inaugural Segal Fellow in Action Award, and I was able to share my poetry and words of inspiration to newer and veteran Fellows.
Being a part of the Segal Network has helped me find power in my voice. Despite making some ground in my field early in my professional career, I couldn't imagine being in the position that I'm in today had it not been for the Segal Program.  Joining a network filled with established leaders and like-minded peers helped me realize how much I do have to offer this world. Each time I engage someone from this Network, whether it's a founder or a fellow, I feel a sense of rejuvenation.  Because of the Segal Network, I am stronger in my conviction that I can make a positive impact in this world. I know I can, and I will, because I have an extended family in the Segal Network that I can count on to support and challenge me.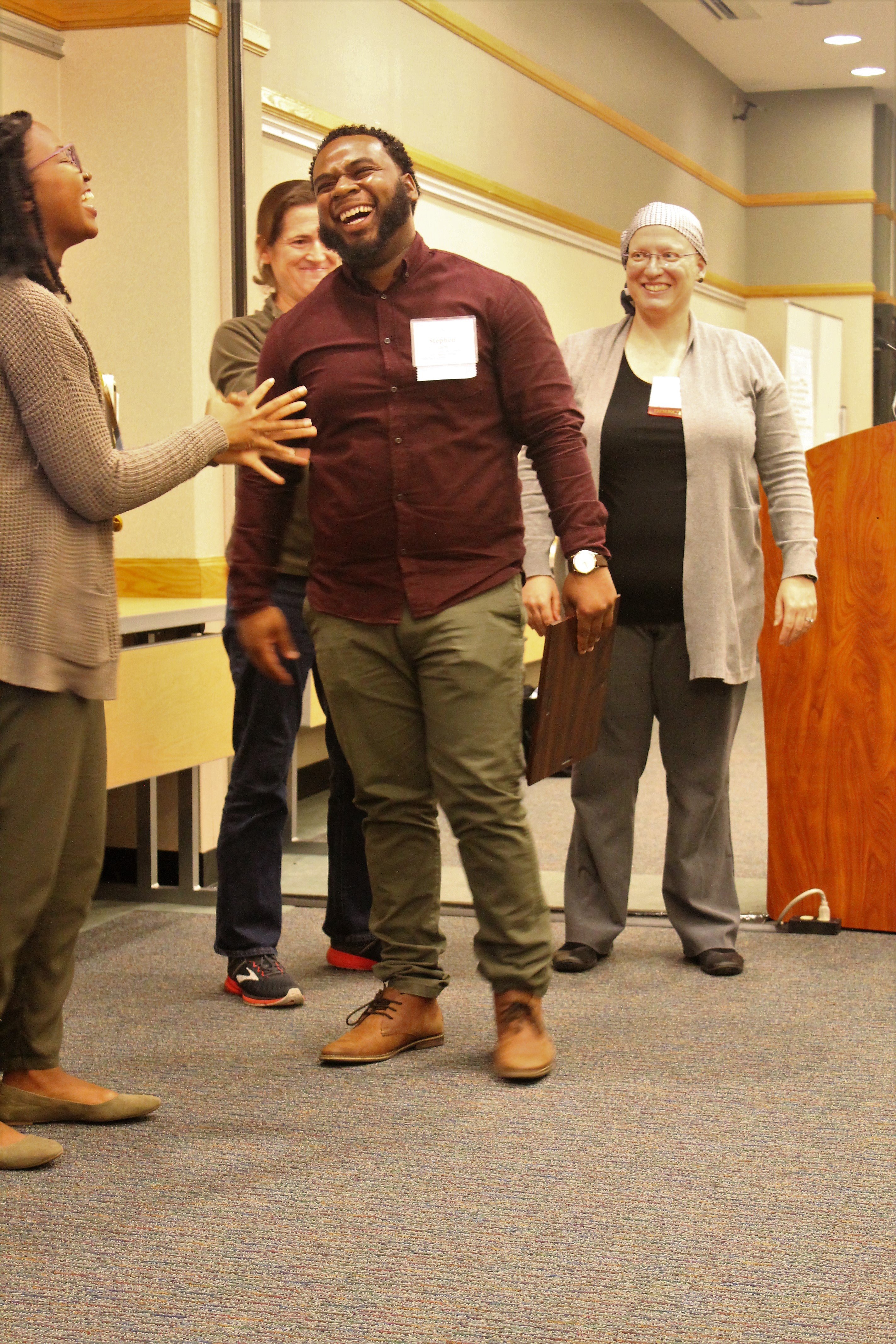 October 2019 Segal Fellow Spotlight: Angelina Hwang
"Because of the Segal Program, I now believe that I am a citizen leader capable of great, positive change, and because of my summer internship, I know that I do belong in the field that I am passionate about."
I have always loved working with children because they say the "darnedest" things. For example, my two sisters, who are my everything, say the wildest, most unpredictable statements which make me appreciate the value of listening and relating to others. I spend majority of my time with either them or students with disabilities, especially children with autism and down syndrome. Their behaviors often vary from day to day; however, I realize that it's through my empathy and consideration to their challenges that I'm able to hopefully be an ally for them. Going to Brandeis, my focus was to bridge the equitable education gap for these students, since I believe education is empowerment. Through the Segal Fellowship, I interned this summer at The Center for Autism and Neurodevelopmental Disorders, which confirmed my commitment to continue working with individuals with disabilities. I decided to postpone taking the GRE and applying to graduate school until I discover which route to pursue to best advocate for students with disabilities, whether that may be through behavioral therapy, educational psychology, or educational policy.
I am finishing up my undergraduate adventures this December, a whole semester earlier than I expected to be done. It is terrifying not to know where I will be in a couple months, but I am confident about the future, as I remember that I have the support of the Segal Network and The Center. I will be graduating as a Psychology and Education Studies major with a minor in Legal Studies. This semester, I have the exciting opportunities to intern at the Office of the Child Advocate, an independent government agency ensuring that all state agencies provide quality services to all children in the Commonwealth, and to work with twins with autism.
Being a part of the Segal Network has been a true blessing. I found a community that is just as passionate about working for the common good as I am. Before connecting with my Segal Buddy and The Center, I had no one to talk to about the field I am passionate about, because I did not know anyone who had gone down similar paths as mine. I felt silly going on and on about my passions to people, because I did not know if they felt the same way I do about neurodiverse advocacy. Before my summer internship, I did not have a mentor that inspired me to continue working with individuals with disabilities, but now, I have amazing mentors- Jeanne Anne, Nick, Hazel, and Pedro at The Center- to look up to. Before our cohort meetings, I knew about citizen leadership but had never viewed myself as a citizen leader. I have occupied leadership positions since running for Vice President in 8th grade on a whim and being class president all throughout high school. However, I had always doubted my abilities to be a leader that actually facilitates meaningful change. The Segal Program has significantly transformed this mindset of mine.
September 2019 Segal Fellow Spotlight: Gabriela Fish
"Because of the Segal Program, I am energized to keep moving forward in my journey as an entrepreneur for social change. I know I am not alone in this journey, but I have a family of like-minded and like-hearted individuals that are guided by our shared principles of equity, justice, and empathy."
My goal is to amplify and empower the voices of youth in underserved and undervalued communities. The prevailing approaches to educating historically marginalized communities are insufficient, ineffective, and ignorant of the needs, beliefs, and values of the communities they operate in. In the current education ecosystem, students do not have a genuine seat at the table when it comes to designing better educational options. The curriculum I am in the process of creating (with input from students and at every iteration) will affirm young people as leaders, able to safely explore their identity, curiosities, and life vision alongside a supportive creative community.
In June of 2019, I completed my ninth year with DC Public Schools and left the classroom to pursue my Master's Degree through the University of Pennsylvania's Education Entrepreneurship program. Last school year, I co-piloted a Design Thinking Fellowship called  The Bridge, where students across the public school continuum united to design change in their community. Our design project centered on the gun violence that has been enveloping neighborhoods in Southeast, D.C. Through purposeful interviewing, students created an empathy map to organize their insights and define what an overarching need is for the community. While addressing the defined need, students then ideated solutions and prototyped their models (a variety of experiences, products, or services). Our young designers brought their original models to life at an event they called "The Community Reunion," including a signature peace t-shirt, a healing circle, and even a space where respected older members of Ward 8 could converse with youth to discuss the issues of gun violence. One of the Segal Program's core competencies is having visionary goals for social change. I take this strength with me as I develop relationships, build trust, and collaborate with multiple diverse communities. This month, while studying, I have been holding focus groups and gathering insights from community members, families, and youth about what it is they need and want from a curriculum that aims to empower them. I expect my venture will pivot and take shape in renewed forms throughout this season of inquiry, but I am excited to follow our students and families as they co-create this with me.
The Segal Network has been a constant source of inspiration since my induction in 2012. Whether I am following along with Stephen Larbi's journey into becoming an elected official on his social media, or keeping [the late] Rhonda Shackleford-Ulmer's words of encouragement from years back still close to my heart, or being excited to reconnect and share dreams with Manu Fairley, Lila Givens, and others at this year's retreat, the Segal Network to me represents a unified coalition of change-makers that fuels me with both joy and hope. Because of the Segal Program, I am energized to keep moving forward in my journey as an entrepreneur for social change. I know I am not alone in this journey, but I have a family of like-minded and like-hearted individuals that are guided by our shared principles of equity, justice, and empathy.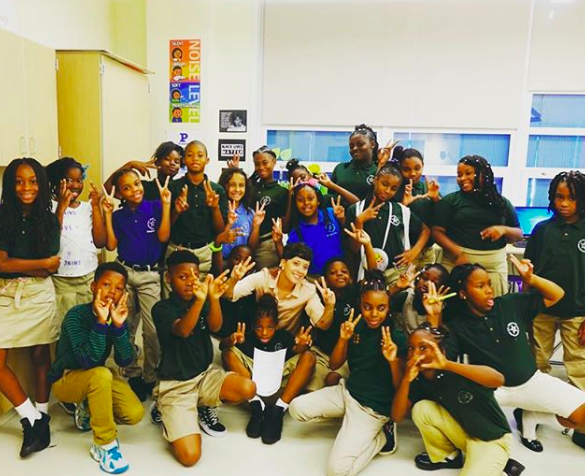 August 2019 Segal Fellow Spotlight: Leah Shafer
"Because of the Segal Program, I had the opportunity to work in the Mayor's Office this summer, doing meaningful work and gaining in an area I'm passionate about!"
I've always loved being around young people, and I've been interested in education and youth development since I served with City Year, right after college. It took me a little while after that, though, to figure out what areas I wanted to focus on and what types of skills I needed to make the biggest impact. What I landed on was working on my Master of Public Policy and MBA at Brandeis, with a focus on child, youth, and family policy. I've done a lot of work in the last year with college and career pathways students, including working with first-generation students at Brandeis, helping them get acclimated with the ins and outs of a four-year college and tutoring them on their writing. I've completed several class projects on policies and programs that help nontraditional students, such as parents or low-income students, successfully persist in college. This summer, I got to work on a youth summer jobs program that gives Boston Public School students a well-paying internship in expanding, lucrative fields.
I just finished up my summer internship at the Economic Mobility Lab in the Mayor's Office in Boston. My main job there was work on a youth summer jobs program that gives BPS students a well-paying internship in expanding, lucrative fields. I designed an evaluation for the program, surveying the students and interviewing the adults who made it happen. I also worked on planning professional development for the students, drawing on skills I'd learned at Heller for the past year. The internship sparked my interest in local government -- looking ahead, I'd love to stay involved in creating policies and programs that work on a city-wide level. Before the fall semester starts though, I'm trying to remember to relax a little and go out for ice cream as much possible.
Being part of the Segal Network has introduced me to so many opportunities, colleagues, mentors and internships. The Segal Network helped me secure my internship this summer, which was an invaluable professional experience! It's also introduced me to so many talented, passionate people at various stages in their careers. My conversations with my buddy have helped me think strategically about how I can get the most out of my remaining time at Heller. Hearing from older fellows has helped me think more about what type of work I'm interested in after grad school. Talking to all of these people has made me realize that I don't need to limit myself -- it's okay to dream big and act big!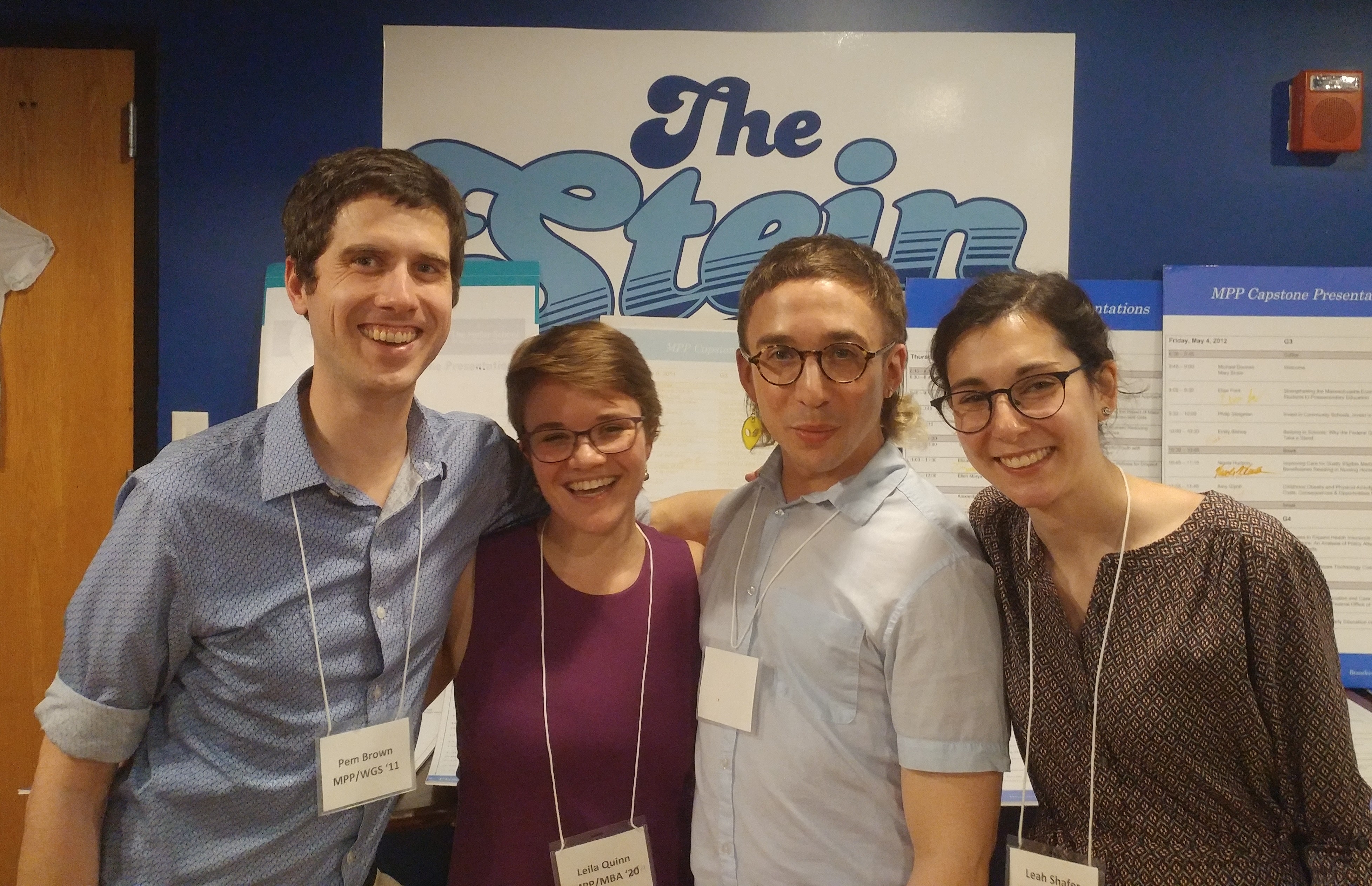 July 2019 Segal Fellow Spotlight: Tia Renier
"Because of the Segal Program, I learned new ways to change the world and met the people who will make change happen."
Being a part of the Segal Network inspires me. On more than one occasion I've second-guessed whether I deserve a seat at this table. Not because I doubt myself and my aspirations, but because everyone around me is so remarkable. I'm always blown away when I get on a Segal cohort call or connect with other Fellows and hear about their work. Segal Fellows are driven yet humble. It's a real treat to have a community focused on thoughtful conversation and progress.
Coming into this fellowship caused a shift in perspective for me about what a career in service meant. Previously, I worked as a social worker in child welfare. I knew how important the job was but it can also be heartbreaking. Coming to CNCS opened my eyes to the positive impact that's possible when coordinating efforts for a much larger group of people. I want to combine both of these experiences moving forward. I hear daily examples of AmeriCorps members and grantees as change-makers, and it makes me hopeful about the world. These are the people I want to work alongside. Still, I know there's more to learn, and to better serve others as I want to go back for my Master's eventually. Also, in true millennial fashion, work-life balance is important, so part of my career path involves getting back to my happy place, the Pacific Northwest.
I am over half-way through my Eli Segal Fellowship position at the Corporation for National and Community Service (CNCS), which comprises the first year of my lifelong Segal Fellowship.  This role has been a tremendous opportunity to grow my career skills and learn how a federal agency functions. One of the best parts of my job is the variety of work that fills my calendar. On any given day I support a network of 600 employers looking to hire AmeriCorps alums, help unify the member experience, strategize updates to agency safety trainings or analyze and document the agency's work related to the opioid crisis. One of the greatest opportunities I've had thus far came early in the fellowship. I chaired a subcommittee that reviewed training for members, volunteers and staff. Although I was the point person for our group, I learned so much from the leadership and work styles of each staff member in the group, and I represented our group in providing recommendations to senior leadership.
As I look forward to the second half of my time at CNCS, my attention will focus more on how to improve the member experience, to ensure all AmeriCorps members know the proud network they've joined. In addition, I'll have another opportunity to round out my service skills by helping with grant application reviews. Having the Segal Network as a resource is immensely helpful as I transition into a slightly new career path with national service. I've already had several one-on-one calls and meetings with other Fellows or people invested in the program, giving me a springboard into my next chapter.
 Once you leave school, there isn't a ton of spaces where you intentionally come together with people from different backgrounds to dive into material and talk about topics like cultural competency, privilege or the history of a social movement. Segal cohort meetings provide the space for such discussion and building camaraderie. When I finally met the other fellows in my cohort we instantly had a bond because of the time spent together in these convenings.