In 2023, we are celebrating The Segal Program's 15th anniversary, and we hope you will join us!
We are honoring the growth from an initial vision of how Eli Segal's legacy could live on and a handful of Fellows to a vibrant Network of 150+ Segal Fellows, plus Founders and partners making an impact, individually and together, in so many ways.
Join us at our Fall Segal Fellow Retreat & 15th Anniversary Celebration in the Greater Boston Area with Fellows from across the country and local founders and partners,
15th Anniversary Dinner: SAVE THE DATE for Saturday, November 11, 2023 from 5:30-8pm at Babson in Wellesley, MA, or online from 6-6:30pm Eastern!
Thanks to those who joined us in DC in June for our 15th Anniversary kick off at AmeriCorps HQ: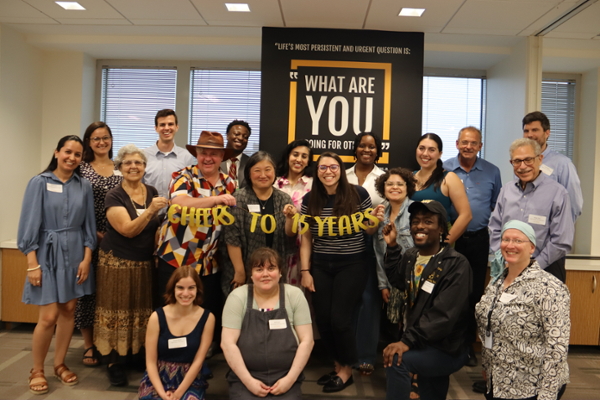 We will be:
Capturing and celebrating your stories of Segal Network engagement and impact, and
Encouraging donations to support The Segal Program and our Segal Fellows, and
Inviting new and old friends to support the program in a variety of other ways.

Tell us how you would like to connect here.
Check back here for updates over the coming months, and please reach out to Segal Program Director Susie Flug-Silva, if you would like to support or help organize our 15th anniversary celebrations.
We're so grateful to our 15th Anniversary Host Committee, which is still in formation. If you'd like to join the host committee, please contact Susie Flug-Silva.