The Segal Program is proud to offer regular events and trainings for our Fellows and the larger Segal Network. Each event is a way for Fellows to discuss and prepare to take action around important issues, as well as a chance to connect with each other and our Founders and partners, as they move forward on their citizen leadership journey. Check out our recent events, as well.
May Listening Sessions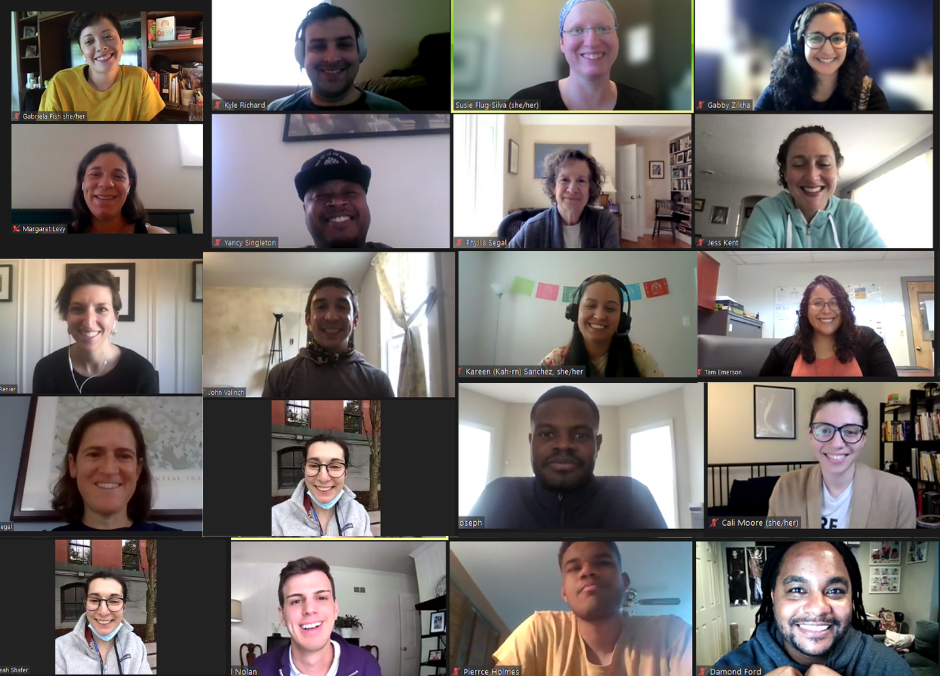 Join Segal staff and family/Advisory Board members for listening sessions in May to complement the feedback from your Annual Fellow Surveys. Share your experiences as a Fellow and your ideas for the future. Details and registration TBA. (Above: Photos from last spring's listening sessions.)
---
Monthly RJAR LC Affinity/Caucus Group Gatherings
Black & African American Affinity Space: Next meeting May 18, 6:30-7:45pm EST (meetings every third Wednesday of the month; contact Conveners Robyn Pratt or Le'Otis Boswell-Johnson, or Susie for more details)
"Robyn Pratt, a 2020 Segal Fellow, and Le'Otis Boswell Johnson, a 2018 Segal Fellow, co-lead the Segal Black and African American Affinity! As a member of the Black community, we welcome you to our Segal Fellowship Black and African American Affinity Space with open arms and hearts. This group was formed to build community, support each other, and discuss how our culture, background, and experiences can and should show up in our roles as well as inform and influence our work, in and out of the Segal Fellowship. We understand that some folks may be a part of the mixed race affinity space and we want to honor your black/aa identity, uplift your experience and background and invite you to join both this space and the mixed race space. You are welcome here."
White Caucus Group: Next meeting Monday, 5/9 8-9:30pm EST (contact Conveners Lila Givens or Chris Capron, or Susie for more details)
If you're interested in helping convene another affinity group, please contact Susie. Affinity groups for our Latinx, APIDA, and Multiracial Fellows are still under development

---
June Fellow-Led Feature: Rainbow Capitalism & Corporate Social Responsibility
Join 2022 Heller Segal Fellow Hannah Wilcove to hear more about rainbow capitalism and corporate social responsibility, including how companies "rainbow wash" and what HRC's annual Corporate Equality index does and doesn't cover around supporting the LGBTQ+ community. Celebrate Pride Month and learn more about who is and isn't meaningfully supporting LGBTQ+ rights and equality. Early June. Details TBA.
Segal Program Racial Justice & Antiracism Learning Community