The Segal Program is proud to offer regular events and trainings for our Fellows and the larger Segal Network. Each event is a way for Fellows to discuss and prepare to take action around important issues, as well as a chance to connect with each other and our Founders and partners, as they move forward on their citizen leadership journey. Check out our recent events, as well.
Segal Program Racial Justice and Antiracism Summit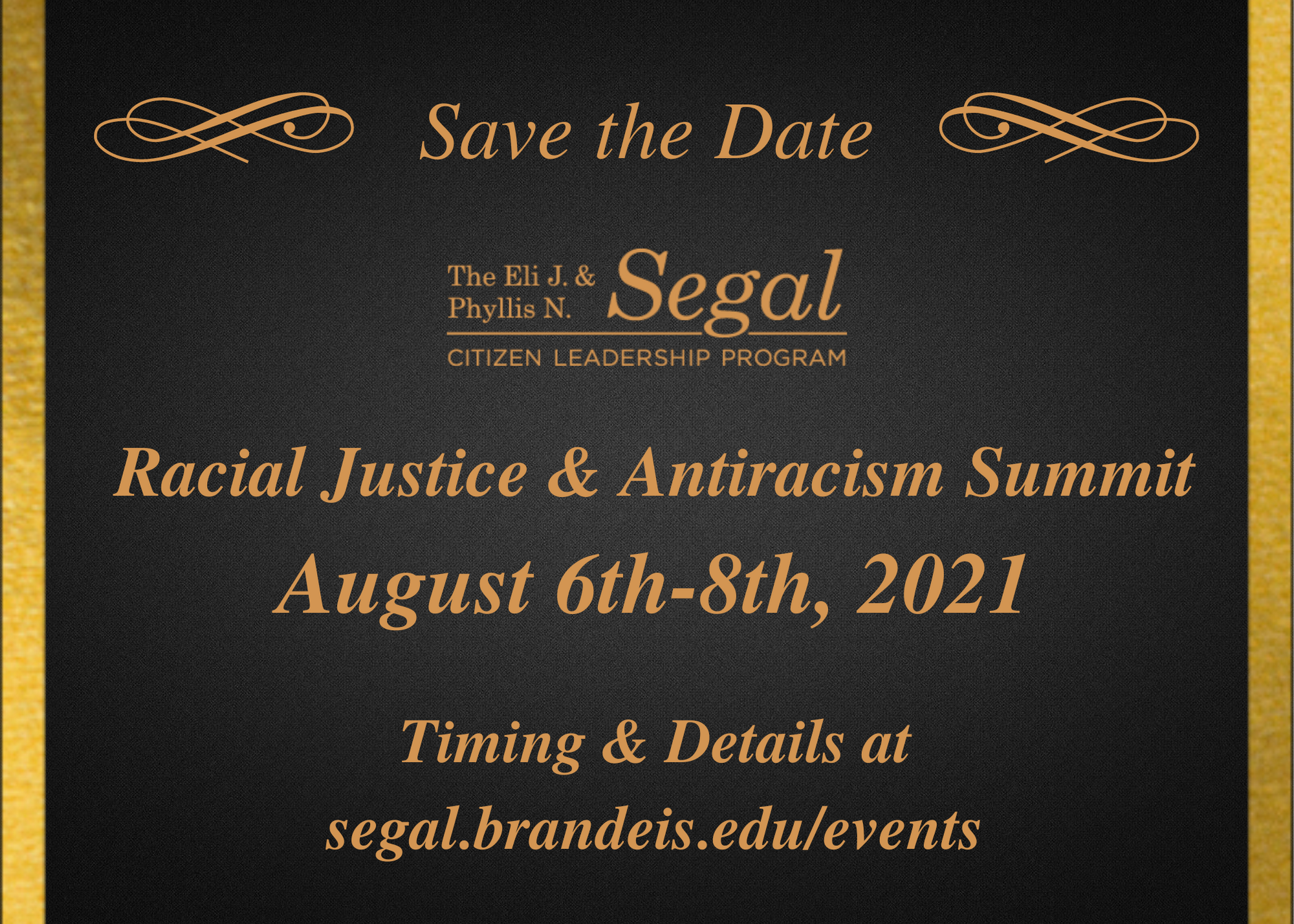 Based on a powerful idea from Segal Fellows in 2020, The Segal Program is planning a Racial Justice and Antiracism Summit for Segal Fellows to be held August 6-8, 2021, with pre and post engagement opportunities. We encourage all Fellows to give their input to the Summit by joining the planning committees.
To learn more about the timing and content, please visit our Racial Justice Summit Information page. If you would like to volunteer to be part of the summit planning or have ideas to share, please email Susie.
---