We are grateful to our 15th Anniversary Host Committee for supporting not only our 15th Anniversary celebrations and our 2023 Segal Fellow Retreat, but also our ongoing mission and work.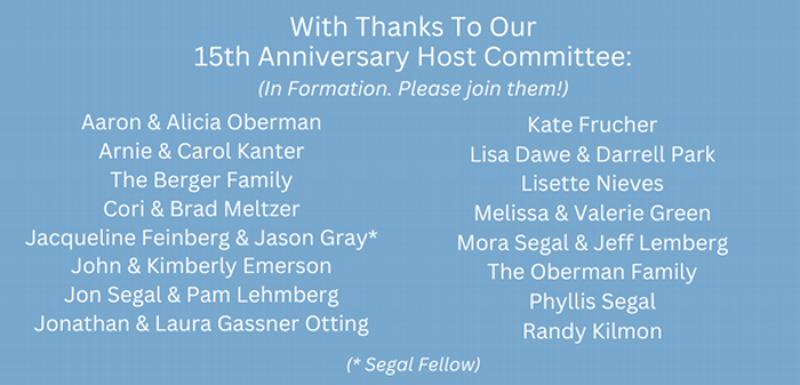 If you would like to join the 15th Anniversary Host Committee, please contact Segal Program Director Susie Flug-Silva (flugsilva@brandeis.edu).
Host Committee Members are donating $2,500 or more in honor of The Segal Program's 15th Anniversary.