Relational coordination is not only shaped by personal attributes and individual actions.  Relational coordination is also powerfully shaped by the organizational and institutional structures that exist in a particular context.  Many of our inherited structures were designed for control rather than for coordination.
See Bolton, Logan & Gittell (2023) Revisiting relational coordination: A systematic review for research findings about the structures that shape relational coordination.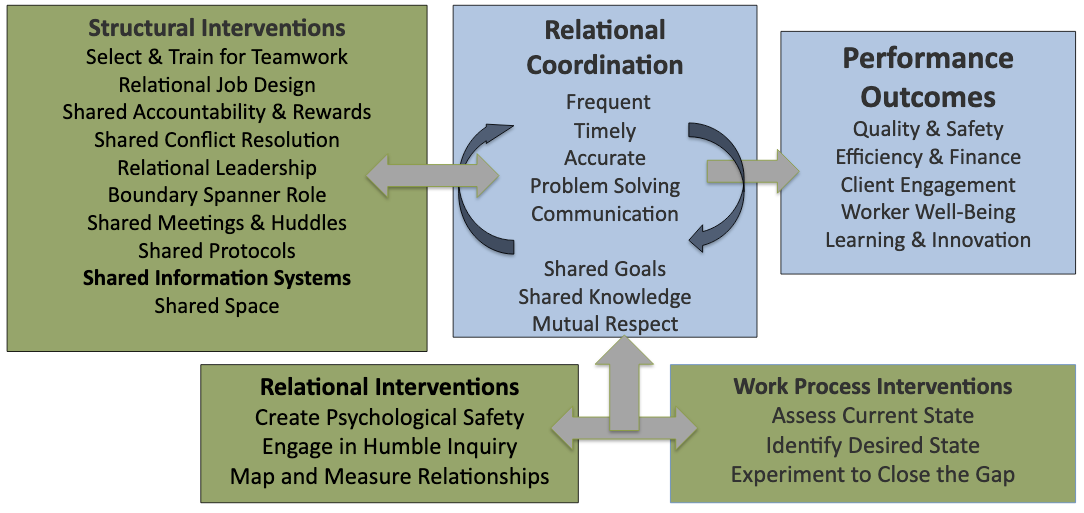 In order to support and sustain relational coordination, it is helpful to diagnose the existing structures and strengthen them where they are needed.  To do so, you may use the Organizational Structures Assessment Tool (OSAT).  See the RC Playbook for guidance on how to use the OSAT as part of a change process.
Organizational Structures Assessment Tool (OSAT) Worksheet