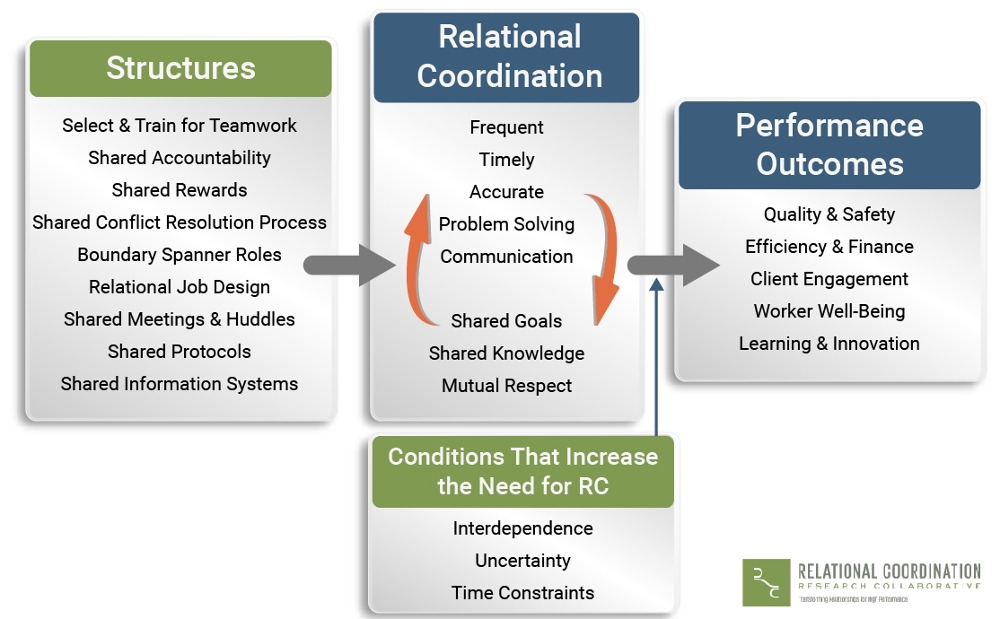 Relational coordination is a theory of performance with four major propositions...
Proposition 1.  Relationships of shared goals, shared knowledge and mutual respect promote frequent, timely, accurate, problem-solving communication, and vice versa.  Together these dimensions form a validated construct called relational coordination.
Proposition 2.  Organizations can redesign their structures to strengthen relational coordination. 
Proposition 3.  Relational coordination enables multiple stakeholders to more easily achieve their desired outcomes.
Proposition 4:  Relational coordination matters most for achieving outcomes under conditions of task interdependence, uncertainty and time constraints.
Evidence regarding these propositions has been published in several books and many scientific journals...
See here for a systematic review of all empirical findings through 2019 -
Bolton, R., Logan, C., & Gittell, J. H. (2021). Revisiting relational coordination: a systematic review. The Journal of Applied Behavioral Science, 57(3), 290-322.