Kathryn McDonald, Board Chair
Executive Director, Center for Health Policy, Stanford University
Kathryn McDonald, PhD, has over 25 years of experience in healthcare, working in a variety of settings – industry, hospital, and academia. She is the Executive Director of the Center for Health Policy and the Center for Primary Care and Outcomes Research (CHP/PCOR) at Stanford University, a Senior Scholar at the centers, and Associate Director of the Stanford-UCSF Evidence-based Practice Center (with RAND).
She conducts research on healthcare quality and patient safety improvement, with an emphasis on building and assessing the evidence base related to measurement, interventions, and organizational context. Kathy holds a PhD in health policy (organizations and management specialty) from University of California Berkeley, an MM/MBA from Northwestern University, and a BS in chemical engineering from Stanford University.
Member, RCRC Governance Committee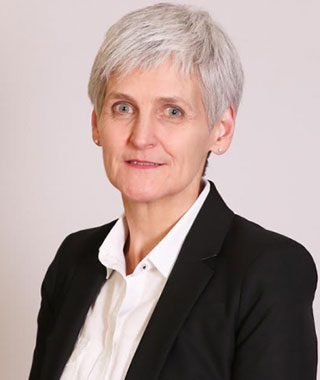 Nancy Whitelaw, Board Vice-Chair
President, Nevans Consulting
Nancy Whitelaw is a Registered Nurse, having received both her baccalaureate and graduate degrees in Nursing Science from Western University, London Ontario Canada. During her nursing career, Nancy has worked in a variety of clinical departments, primarily in the hospital sector, from frontline to program leadership positions. Since 2002, Nancy has been working in the patient safety field, bringing together her knowledge and experience in healthcare management with safety culture concepts to develop effective new approaches to improving performance in the safety and quality of healthcare services. Nancy is now President at Nevans Consulting and prior to that was Director of Research and Development at Salus Global.
Member, RCRC Governance Committee and Chair, Teaching, Training and Certification Committee
Angela Aristidou
Assistant Professor, Warwick Business School
Angela Aristidou
is an Assistant Professor of Organization Studies at Warwick Business School since April 2017 and a junior scholar in the 2017 CASBS Institute at Stanford University. She teaches, researches and writes about leading and working in service organizations, with a focus on professional services. 
Angela received a Ph.D. in Management studies from the University of Cambridge (July 2015) and holds a masters from Harvard University. She worked at the University of Oxford as an independent postdoctoral researcher and the sole Chief Investigator of the 'Service Integration' research study. She has consulted with a number of organizations across three continents including NASA, the U.S.A. Veteran Health Administration Leadership group, Canada's Peak Leadership group, British Telecom Global Professional Services, IBM, Novartis, Cambridge University Health Partners, NIHR CLAHRC Oxford, Danaos Shipping Co., and the DHC. 
She is an expert in designing and delivering customized simulation-based leadership modules. Over the last 7 years, she
has 
delivered leadership training to approximately 400 participants and her executive teaching is rated over 4.4 out of 5.
Member, Research Advisory Committee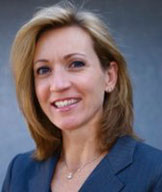 Barbara Belk
Regional Director for Learning and Organizational Development, Kaiser Permanente Northwest
Barbara Belk serves as Regional Director for Learning and Organizational Development for KPNW and is on faculty for Kaiser Permanente's national Advanced Improvement Institute. Additional roles at Kaiser Permanente include Principal Consultant, Health Plan Program Office of the CFO and Chief of Intensive Outpatient Mental Health Services in the Northern California service area. As well, Barbara worked for 8 years as a consultant providing organizational effectiveness and development consulting, corporate strategic planning, executive partnering facilitation, and executive coaching across many industries.
Dr. Belk is a licensed Clinical Psychologist and has a Bachelor's in Education. She holds certificates as a Human Capital Strategist, advanced OD Certificate (Columbia University), is a certified Baldridge examiner, and a Change Leadership (AIM) instructor. She won multiple awards as a Partnering Facilitator for the state of California and has delivered multiple speaking engagements throughout her career on a variety of topics.
Member, Partnership Committee
Jody Hoffer Gittell
Executive Director, RCRC, Professor, Brandeis University
Jody Hoffer Gittell, PhD, is a professor of management at Brandeis University's Heller School for Social Policy and Management. She founded the Relational Coordination Research Collaborative, bringing scholars and practitioners together to help organizations build relational coordination for high performance. She co-founded a university spin-off called Relational Coordination Analytics Inc., offering measurement and intervention support to organizations seeking to improve their performance, and serves as its Chief Scientific Officer.
Gittell has developed a theory of relational coordination, proposing that highly interdependent work is most effectively coordinated by frontline workers with each other, their customers and their leaders, through relationships of shared goals, shared knowledge and mutual respect, supported by frequent, timely, accurate, problem-solving communication.
Gittell's research is published in a wide range of scientific journals, including Organization Science, Management Science, Academy of Management Review and Journal of Organizational Behavior. She has published five books, starting with The Southwest Airlines Way: Using the Power of Relationships to Achieve High Performance (2003),  and most recently, Transforming Relationships for High Performance: The Power of Relational Coordination (2016). Gittell received her PhD from the MIT Sloan School of Management and taught for six years at the Harvard Business School before joining Brandeis in 2001. She currently serves as Vice Chair of the Board of Trustees of the Endowment for Health, as Treasurer for Seacoast NAACP, and on the editorial board of the Academy of Management Review.
Member, Governance Committee, Teaching Training and Certification Committee, Partnership Committee and Research Advisory Committee
Luci Leykum
Regional Director for Learning and Organizational Development, Hospital Medicine at University of Texas Health Science Center at San Antonio
Luci Leykum, MD, is a health services researcher at the South Texas Veterans Health Care System/University of Texas Health Science Center at San Antonio. Her work has focused on relationships and sensemaking among inpatient teams and their association with outcomes of hospitalized patients, though her recent work also includes relationships and sensemaking in the primary care context. She serves as Professor of Medicine and Chief, Division of General and Hospital Medicine at University of Texas Health Science Center at San Antonio.
Currently on leave from board
Member, Research Advisory Committee
Curt Lindberg
Director, Partnership for Complex Systems and Healthcare Innovation, Billings Clinic
Curt Lindberg, PhD, is Director, Partnership for Complex Systems and Healthcare Innovation at Billings Clinic. Prior to his current role, Curt founded and served as President and Chief Learning and Science Officer of Plexus Institute, an organization devoted to fostering the health of individuals, families, communities, organizations and our natural environment by helping people use concepts emerging from the new science of complexity. Lindberg has played an important role in bringing complexity science concepts into healthcare and management. He has written numerous articles and coauthored several books, including Edgeware: Lessons from Complexity Science for Health Care Leaders and On the Edge: Nursing in the Age of Complexity. In 2004 he helped introduce the social and behavioral change process, Positive Deviance (PD), into healthcare in North and South America and served as principal investigator on the first significant multi-hospital application in the U.S. In recent years he has been active in developing and diffusing relational coordination theory in healthcare.
Member, Partnership Committee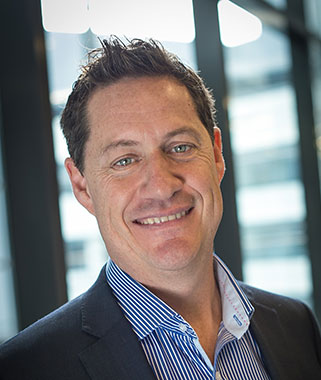 Darren McLean
Project Manager, Relational Coordination, Gold Coast Hospital and Health Service
Based on the Gold Coast in Australia, Darren McLean, MPH, project manages the implementation of a relational coordination interventional initiative at the Gold Coast Hospital and Health Service.  
Darren has over 20 years of experience working in the public health sector in Australia and New Zealand. He has also worked as a Registered Nurse, Nurse Educator and more recently as a Principal Project Officer in the commissioning of a new tertiary paediatric hospital in Brisbane. Darren holds a Master's degree in Public Health, Post Grad Certificate in Critical Care Nursing and a Bachelor of Nursing Science.
Member, Partnership Committee
Laura Montville
Organizational Development Consultant, Montville & Company LLC
Laura Montville, MS, is an executive and organization development consultant who works primarily with executives in highly technical arenas including healthcare and bio-tech. Clientele include C-Level Executives – CEOs, CMOs, SVPs, VPMAs, and Medical Directors. Laura brings a unique skill set to organization development given her strong business background as previous owner of a $3M staffing firm.
For the past ten years, Laura has been working with senior leaders and their teams within healthcare (hospitals, private practices and bio-tech), providing leadership development, executive coaching, and team building. Laura is an RC Certified Consultant. Laura is pursuing an Advanced Coaching Certificate through Gestalt International Study Center with a Professional Coaching Certification, and has an MS in Organization Development from Pepperdine University and a BS in Business Administration from University of New Hampshire's Peter T. Paul College of Business and Economics.
Member, Teaching, Training and Certification Committee
Diane Rawlins
Founder and President, InsideOut Consulting, LLC
Diane B. Rawlins, MA, LMHC, founder and president of InsideOut Consulting, LLC, partners with healthcare leaders and their teams to meet today's complex challenges and unprecedented opportunities. She strengthens leaders' capacity to transform organizations by providing them with structured approaches for mindfully achieving outcomes, forging collaborative relationships with diverse stakeholders, developing a mature understanding of self and purpose, and acting with integrity in charged conditions. Diane has been working for over 25 years as a consultant, coach, facilitator and teacher with healthcare leaders and practitioners in the US, UK, and Canada. An early participant in the formation of the positive organizational psychology movement, she collaborated with David Cooperrider as a founding partner of Appreciative Inquiry Consulting, LLC, a global consultancy committed to creating positive transformation in organizations and communities.
In 2001, Diane co-founded Leading Organizations to Health, a nationally acclaimed institute on leading change in healthcare, where she continues to serve as senior faculty. She also works closely with Parker J. Palmer as a national facilitator for the Center for Courage & Renewal, where her focus is on fostering personal and professional renewal, integrity, and leadership skills for serving professionals. In addition, she is an affiliate of Cambridge Leadership Associates, the organization that grew out of the work of Dr. Ron Heifetz and Marty Linsky, and a certified professional partner of the Relational Coordination Research Collaborative, based at Brandeis University. Originally a psychotherapist, Ms. Rawlins holds a BFA from the University of Michigan and an MA (psychology) from the University of Louisville, and has post-graduate training in both psychology and organizational development. She and her family live in Seattle, Wash.
Member, Teaching, Training and Certification Committee
John Paul Stephens
Associate Professor, Case Western Reserve University
John Paul Stephens, PhD, received his bachelor's degree in psychology from Morgan State University and his master's and doctoral degrees in organizational psychology from the University of Michigan. His research focuses on the roles of perception, knowledge, and relationships in the adaptive coordination of action groups such as musical ensembles. His other research interests fall under the umbrella of positive organizational scholarship and include high-quality connections, strengths-based feedback, and the relationship between character strengths and person-job fit.
As a student of coordination in groups, Dr. Stephens sees relational coordination as a key framework for understanding how groups operate as a unit. Communication, feedback, problem-solving and shared goals are all key mechanisms for how groups adapt to unforeseen, fluctuating circumstances, and to the changing quality of their own coordination. Qualitative, virtuous concerns also come into play in both Dr. Stephens' work on the role of perceiving beauty in a group's coordination, and the role of mutual respect and appreciation in relational coordination.
Chair, Research Advisory Committee
Inger-Marie Weigman
Work Advisor and Development Consultant, Team Working Life
Inger-Marie Wiegman is a partner, consultant, and researcher in the Danish company, Team Working Life. She is educated as Master of Science in Chemical Engineering from the Technical University of Copenhagen in 1986. She was working ten years as a consultant in the largest Danish trade union for public employees with working relationship and workplace development as her two main foci.
For the last 20 years, she has been working with workplace development, working relationship and psychosocial work environment as a private consultant. In 2005, she was one of four founders of Team Working Life, which is an organizational partner of the Relational Coordination Research Collaborative, and a Preferred Provider of the RC Survey 2.0 to the Danish market in partnership with RC Analytics. Inger-Marie has supported many different Danish organizations in their effort to build better and more productive relations. The starting point of the improving process has either been a quantitative survey of the relations (RC-survey) or more often a qualitative mapping. She was a researcher in the research project: "Relational Coordination in Everyday Rehabilitation", conducted between 2012 and 2014.
Member, Partnership Committee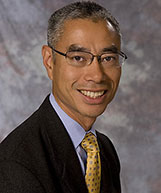 Julius Jong Yang
Hospitalist, Beth Israel Deaconess Medical Center
Julius Yang, MD, is a hospitalist in the Division of General Medicine at Beth Israel Deaconess Medical Center and an instructor in medicine at Harvard Medical School. Dr. Yang completed his undergraduate education at Williams College, then went on to earn a PhD in physical chemistry at the Massachusetts Institute of Technology. As a Rabkin Fellow at the Shapiro Institute, Dr. Yang investigated methods for integrating the medical resident's clinical experience across the inpatient and outpatient settings, with a goal to educationally reinforce patient-centered care that spans the continuum of care throughout the course of a patient's experience with disease. 
In his current role as a hospitalist, Dr. Yang actively teaches and mentors residents, interns, and medical students while providing clinical care to patients hospitalized at the Beth Israel Deaconess Medical Center. He serves as Associate Program Director for the BIDMC Internal Medicine Residency Program, overseeing inpatient aspects of the residency training program. He also serves as chairman of the Resuscitation Committee at the Beth Israel Deaconess Medical Center, charged with monitoring and maintaining the quality of critical event responses at the medical center; in this role he has initiated a multidisciplinary program in medical simulation focused on teamwork principles applied to crisis event management. 
Member, Partnership Committee