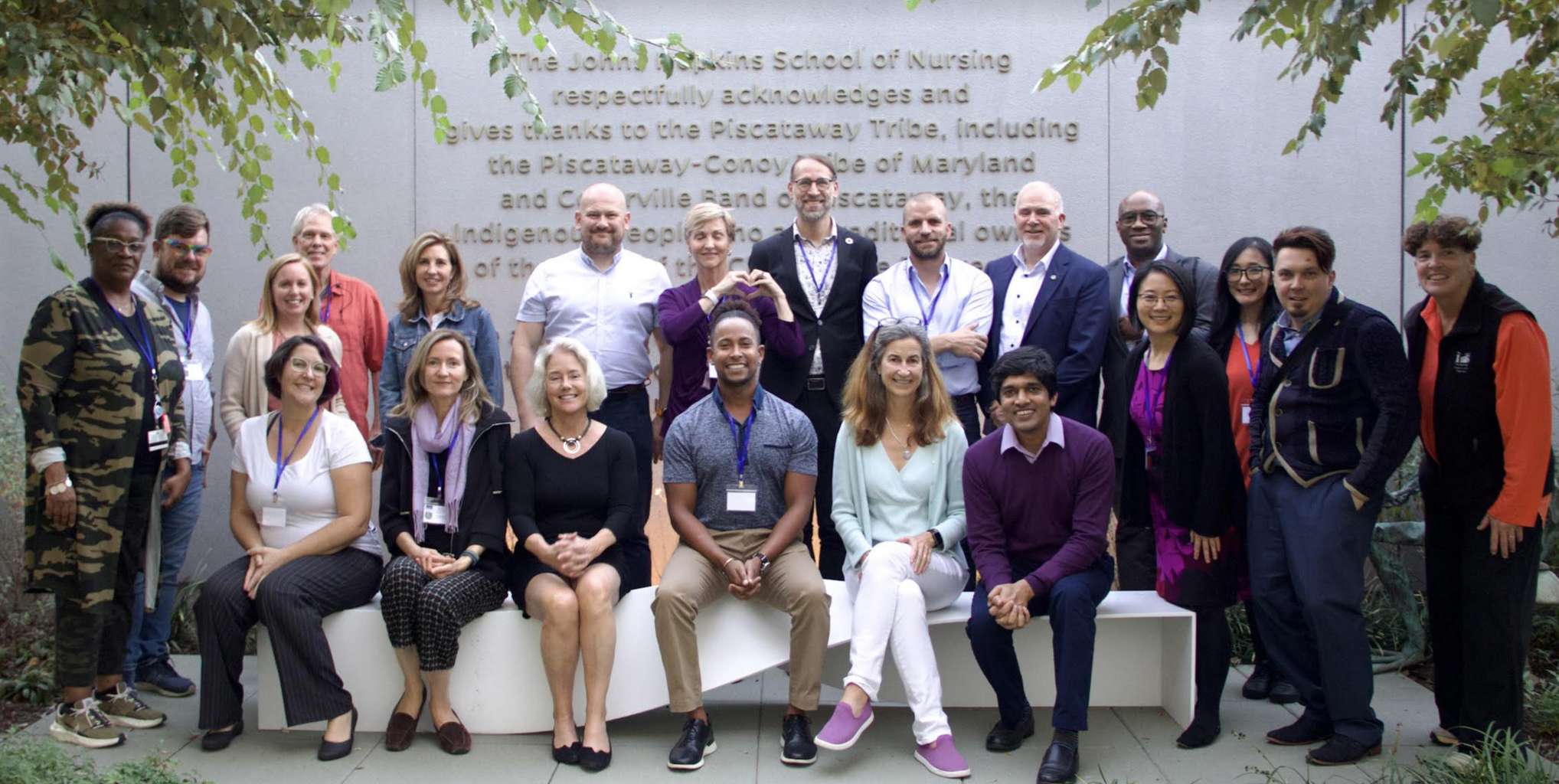 Thank you for joining us at the Relational Coordination Roundtable October 26-28 in Baltimore/DC, hosted by Johns Hopkins University and our amazing Host Committee! 
Roundtable Theme
As human beings in the 21st century, we are facing local and global crises of climate change, hunger, homelessness, violence, hatred, mental illness and hopelessness that are intensifying around the world.  Our health and human service workers are struggling to keep up.  As interdependence becomes more and more evident, people appear to be rejecting it as a constraint rather than recognizing it as a reality and managing it intentionally. Blaming has become more visible than problem-solving.  People are increasingly looking to authoritarian leaders to solve these challenges by force rather than seeking integrative solutions to them.
But our interdependence may be inescapable. As Martin Luther King, Jr. said:
"In a real sense all life is interrelated. [We] are caught in an inescapable network of mutuality, tied in a single garment of destiny. Whatever affects one directly, affects all indirectly. I can never be what I ought to be until you are what you ought to be, and you can never be what you ought to be until I am what I ought to be...This is the inter-related structure of reality."
Moving from knowledge to action is therefore an ongoing relational process.  To make change, we need to engage at multiple levels – as individuals, as members of families and communities, as participants at work, and as participants in multi-organizational ecosystems.  If we do it only at home, it won't work.  If we do it only at work, it won't work. We need to build relationships with multiple stakeholders and be the change we wish to see in a more consistent way.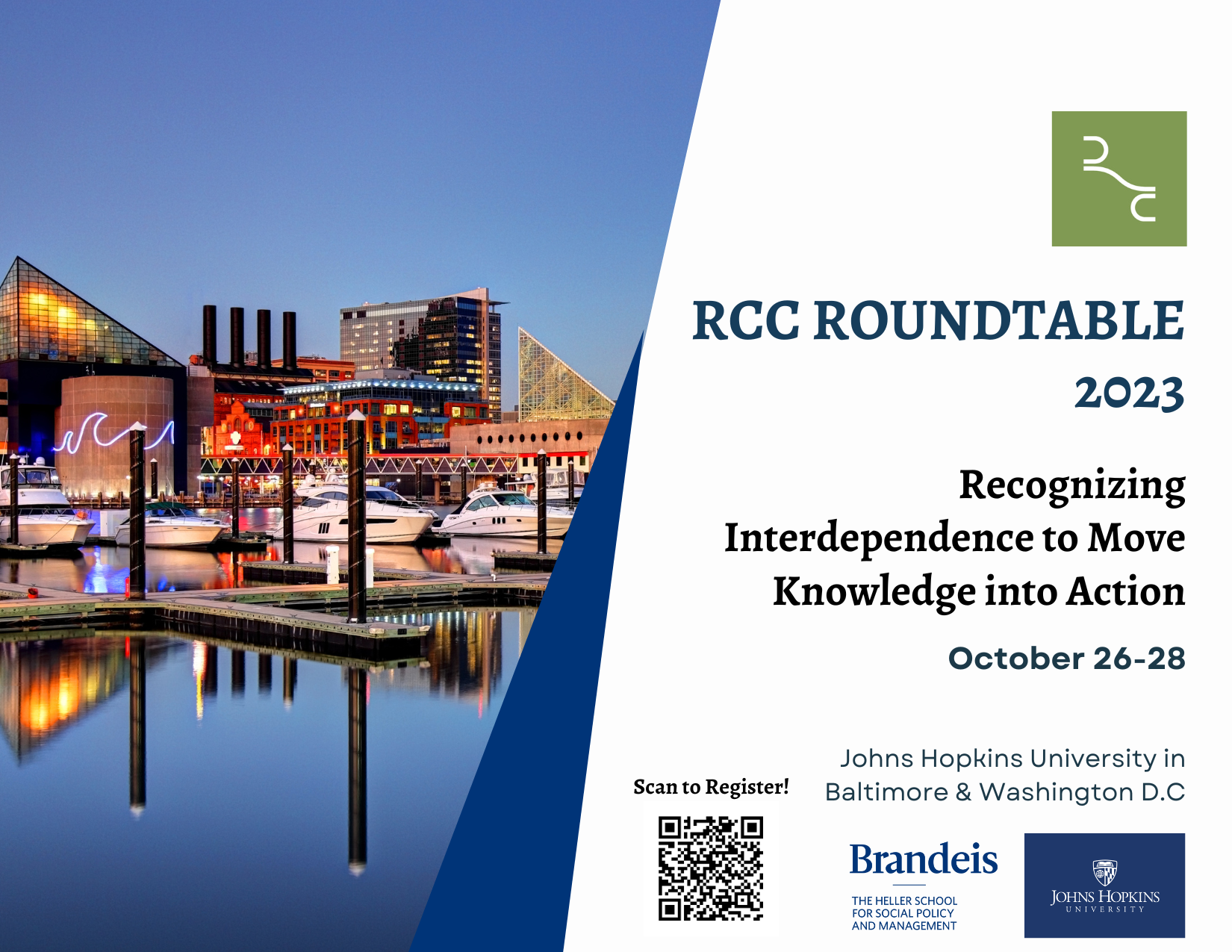 Keynotes
Day 1 Zachary Hylton (Founder, E. LLC., PhD student, Brandeis University), a young leader of community transformation who will share his successful strategies as a change agent and how he is extending RC theory to support the work.  Discussion facilitated by Jody Hoffer Gittell (Brandeis University).
Day 2 Jean Bartunek (Professor, Boston College), a high impact scholar of organizational change who will show how we can use our position at the boundaries of research and practice to make positive change - and how relational coordination offers guidance for doing it.  Discussion facilitated by Anne Douglass (U Mass Boston).
Day 3 Patrick Lee (System Chair of Medicine, One Brooklyn Health), an inspiring health system leader who will share his experience of leading with love in an under-resourced system in an increasingly competitive sector.  Discussion facilitated by Dan Slater (Atrius Health).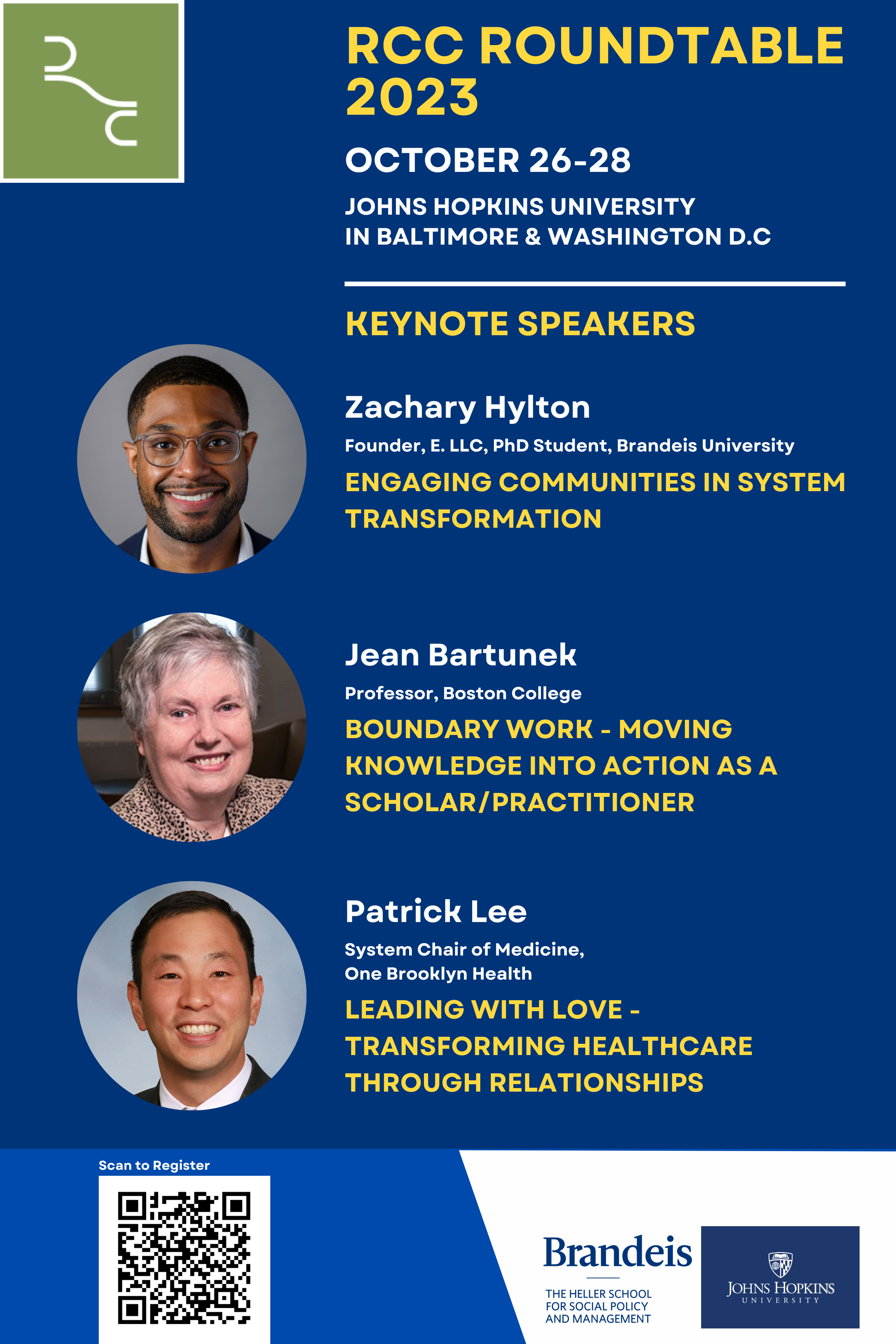 Welcoming Activities
Polarization in the National Capital - Exploring Solutions

National Memorial Walk - Learning About Leadership

Washington D.C. Mayor's Innovation Team

Hidden Gems
Research Into Practice Sessions
Each session features four research/practice presentations on the topic of interest, with opportunities to question the presenters and build on their ideas and findings.
Moving Knowledge Into Action Through Research/Practice Partnerships

Social Identity and Relating Across Difference


Developing Relational Leadership

Strengthening Relational Coordination at the Systems Level

Scaling Relational Coordination Across Multiple Sites for Impact

Digitalization, Relational Coordination and the Future of Work

Integrating Relational Coordination & Social Networks for Positive Change

Relational Coordination for Worker Well-Being

Coordinating Care Across Healthcare Teams
Innovation Labs
You'll have a chance to visit each Innovation Lab on Day 2, then choose one for a deeper conversation to plan collaboration for the coming year...
Professional Development Workshops
Choose two workshops on Day 3 to develop professional skills in your areas of greatest interest.
Reframing Readiness and Scheduling Challenges as Intervention Design Opportunities

Power Up Your Team: Enhancing Self-Awareness to Grow Shared Power

Mapping Ourselves Together: A Hands-On Tutorial

Adapting the Transition in Care Model by Leveraging Relational Coordination

The Pressure Matrix: An Approach for Understanding Teams and Choosing Interventions
And More...
You can also enjoy the beautiful public spaces on Baltimore's Inner Harbor where the Roundtable hotels are located.  Sunday morning you can meet colleagues and friends for brunch at The Rusty Scupper with sweeping views of the Inner Harbor, then walk the Inner Harbor Trail.  You can tour the US Constellation, visit Fort McHenry National Monument where Francis Scott Key was inspired to write the Star Spangled Banner during the War of 1812, or visit the National Aquarium to learn about animals from all over the planet.  Go beyond the Inner Harbor to discover Baltimore's diverse neighborhoods, including Little Italy and Fell's Point where you can eat crabs from the restored waters of the Chesapeake Bay. 
Who We Are

The Relational Coordination Collaborative is a global community of researchers and leaders working together to transform relationships for high performance and positive change.  The Roundtable is a highly interactive annual event that brings together community members and friends to share their work and learn from others, offering interactive presentations, keynote speakers, professional development workshops, and informal engagement to help participants develop their knowledge and networks, and move their knowledge into action.