Relational Mapping
It is increasingly apparent that success in a highly interdependent world depends on identifying and strengthening the networks through which value is created.  These networks often span multiple organizations and multiple levels - from leadership networks, to networks across the workgroups engaged in value creation, to client-centered networks at the site of value creation. Achieving desired performance outcomes often requires the ability to identify, analyze and strengthen these networks. 
What is it?

Relational mapping is a tool for students and real-world participants to learn how to assess interdependence and the current state of teamwork among roles.  It is an intervention informed by Relational Coordination Theory and the Relational Model of Organizational Change.
"Interventions informed by relational coordination improve participants' capacity to self-manage their interdependence: to understand their common goal, to see how their individual work fits into the larger work process, and to carry out their work with mindfulness of how their actions affect others.  Teams [whether a group of individuals or a network of organizations spread out around the globe] achieve their highest level of performance when they have a discipline of ongoing group reflection on how they are working together, supported by adequate communication and a systems view of their work" (Tony Suchman in Gittell, 2016).
Relational mapping helps participants to reflect on the state of teamwork across all the roles in a work process, including those that tend to be overlooked because of their relatively low status; roles that work in different locations or for different organizations; and roles that exist outside work organizations, such as clients and their families.  It often surfaces sensitive and unresolved team dynamics and can also serve as an impetus for change through the generation of new ideas, insights and strategies for addressing complex challenges. 
You can treat relational mapping as a hypothesis about how RC is working, then use the RC Survey to test your hypothesis and find out from many more perspectives how RC is really working.
How Relational Mapping Works
Students take on the roles of various stakeholders in a live case they are experiencing, or based on a teaching case they have been assigned. In a team consulting project, students can lead representatives from each stakeholder group through a relational mapping process. They assess the strength of relational coordination within and between roles.  Ties are assessed as weak (shown in red), moderate (shown in blue) or strong (shown in green).  
Invite participants to form groups of 3 to 6, around tables or in breakout groups online.  
If working around tables, use this worksheet, flip chart paper, and red, blue, green markers.
If working online, use zoom, this worksheet, and this template.
The Relational Model of Organizational Change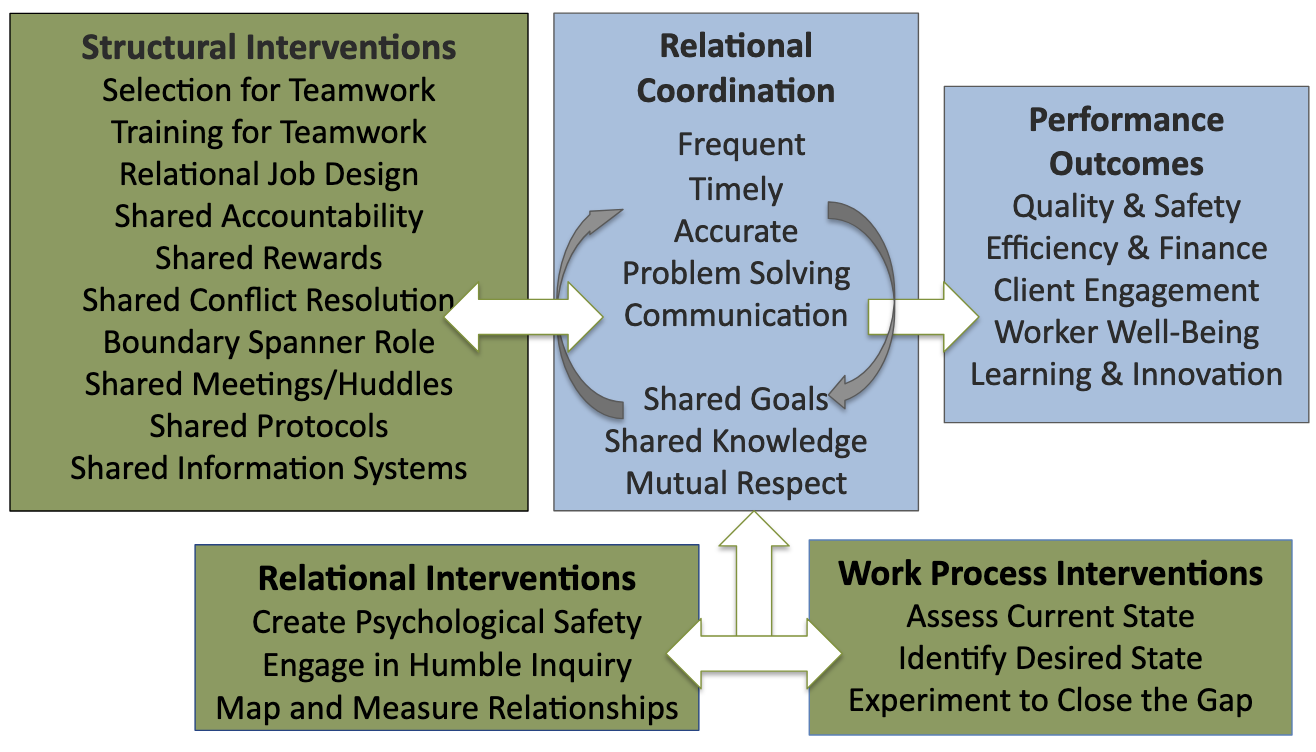 References
Bolton, R., Logan, C., & Gittell, J. H. (2021). Revisiting relational coordination: A systematic review. The Journal of Applied Behavioral Science, 57(3), 290-322.
Gittell, J. H. (2016). Transforming Relationships for High Performance: The Power of Relational Coordination, Chapter 11.  Stanford University Press.
Relational Coordination Collaborative, Brandeis University.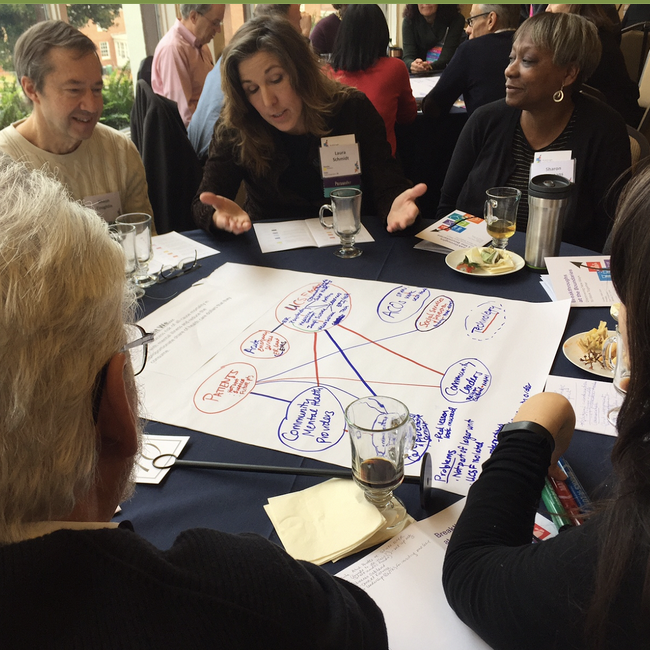 Relational mapping, and other tools for change, can be used when in consulting projects, but also when teaching courses like Leadership and Organizational Behavior, Conflict Resolution, Strategic Management, Operations Management, Human Resource Management, Research Methods, and Organizational Theory.  RCC members are invited to share their Teaching and Coaching Materials with other RCC members and with the broader community.