The Intervention Database includes summaries of relational coordination intervention projects that use baseline measures of relational coordination to diagnose the current state, and at least one follow-up RC measurement to assess the impact of the intervention.
The information in this database illustrates the variation in how baseline RC measurements have been used to inform the change process.  There is also variation in the context and motivation for change, the types of interventions – relational, work process and structural – that were part of the change process, and the extent to which desired performance outcomes were measured and achieved. 
visit the intervention database - stay posted
submit an intervention to the database
 The Relational Model of Organizational Change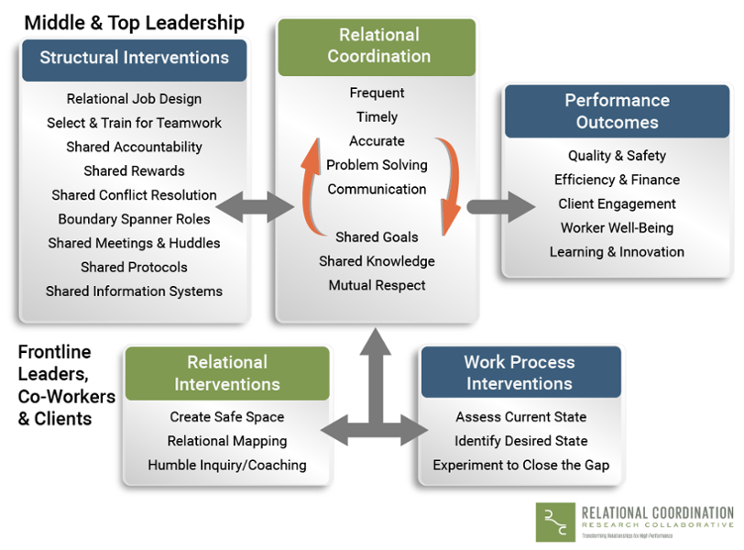 Source:  Gittell, J.H. (2016). Transforming Relationships for High Performance:  The Power of Relational Coordination.  Stanford University Press.