Sept 14, 3-4:00 - Coordinating with AI - Tool or Teammate?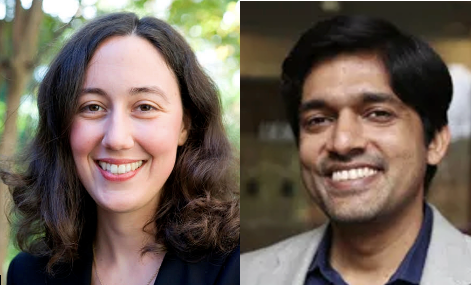 Presenters/Facilitators:

Jennifer Claggett, School of Business

, Wake Forest University; Kartik Trivedi, The Heller School, Brandeis University
Artificial intelligence has become deeply ingrained into our lives and our work.  While AI is not a recent phenomenon, its ability to engage in deep learning  is relatively new and highly disruptive.  Kate Kellogg and colleagues (2020) have asked how algorithms change the nature of control at work.  How does AI change the way we coordinate our work?  And is relational coordination between humans and AI possible?  Claggett and Karahanna (2018) argue that algorithms learn through relational coordination with human users, and Trivedi (2023) finds that transparency strengthens trust, potentially strengthening relational coordination between AI and its users.  Join us to explore these questions with organizational and policy experts Jennifer Claggett and Kartik Trivedi - and bring your own questions to the conversation!
Jennifer Claggett, PhD, teaches graduate courses on data management and on the ethical impacts of how organizations use data analytics at Wake Forest University. Dr. Claggett's research interests are heavily focused on how people adopt, resist, and meaningfully use various information systems within the healthcare context. In addition to her appointment at the Wake Forest School of Business, she is an associate at both the Wake Forest School of Medicine's Center for Healthcare Innovation and the Wake Forest School of Medicine's Center for Biomedical Informatics.
Kartik Trivedi, MPA, is a policy researcher and PhD candidate at the Heller School of Social Policy & Management at Brandeis University. Trivedi's work focuses on algorithmic fairness and inclusion of people with disabilities. Broadly, he is interested in understanding the role algorithms and humans play in building fairer institutions.  He presented his research about the human-algorithm relationship at the Academy of Management 2023, and has received an award from the Society of Human Resource Management for his work.