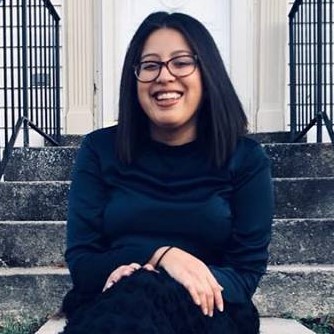 Elsa Vasquez-Flores
2017 Americorps Segal Fellow
Elsa Vasquez-Flores joined the Segal Fellowship as the 2017 AmeriCorps Alums Eli Segal Leadership Award winner. She was an alumna of Aspire! Afterschool – an AmeriCorps program in Arlington, Va., where she worked for several years as a site coordinator, after serving a year in their AmeriCorps program and being promoted to Team Lead. Elsa is committed to serving the young people in her program, as well as building deep relationships with their parents and others in the community. Her biggest point of pride is when her students say, "I want to be the next Ms. Elsa when I grow up" and serve in AmeriCorps with Aspire. Her coworkers have echoed the impact that she has on inspiring her students. Elsa previously served as an appointed Board Member on the Governor of Virginia's Advisory Board on Service and Volunteerism, and is a 2014 graduate of Mary Baldwin University. For Elsa, being a Segal Fellow in the Segal Citizen Leadership Program means taking her leadership skills and her desire for helping low-income communities in the education system to the next level by learning how to achieve her goals.
Elsa is a Bi-Lingual Program Specialist at For Love of Children in the DC area.
More information about Elsa's selection as a Segal Fellow and her inspiring experiences as an emerging citizen leader are available from AmeriCorps Alums.