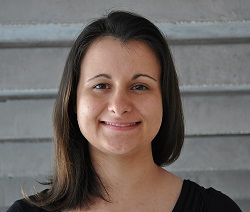 Marianne Sierocinski
2014 Corporation for National & Community Service Segal Fellow
As a Program Officer with the Corporation for National and Community Service (CNCS) Florida State Office, 
Marianne Sierocinski
 supports two types of federally-funded national service grantees -- AmeriCorps VISTA and Senior Corps. Prior to this position, she served for two years as the AmeriCorps Program Manager with Tennessee's state service commission, Volunteer Tennessee. Her other experience in National Service includes serving as the 2014 Eli Segal Fellow at CNCS in Washington, D.C., in addition to two terms of service as an AmeriCorps State/National member with City Year Miami. Marianne holds a Bachelor of Arts in Urban Studies from The College of Wooster, where she graduated summa cum laude. As an undergraduate, she wrote a thesis about education policy in Miami-Dade County, secured a grant to engage in post-Katrina relief work in New Orleans, and contributed to the launch of an award-winning service-learning program in Bangalore, India.