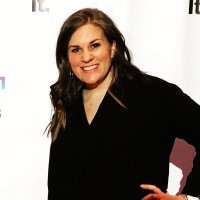 Emily Bishop Runeari
2011 Heller MPP Segal Fellow
Emily Bishop Runeari is Director of Principal Gifts at the International Rescue Committee. Prior to this new role for Emily (2022), she was the Coordinator of Principal and Major Gifts at the Planned Parenthood Federation of America, based in New York City, and then the Director of Development for Supermajority, a membership-based home for women's activism that affirms and builds women's power. Currently, Emily serves as a board member with the Child Care Council of Westchester, and volunteers with Supermajority.
Emily grew up in Tewksbury, Mass. and attended college at the University of Vermont where she graduated Cum Laude with a B.A. in political science and sociology. While a student at the University of Vermont, she worked with former Vermont Governor Madeleine Kunin on her book, Pearls, Politics, and Power. She also interned for Senator Bernie Sanders' campaign and, after graduation, went on to spend three years serving as a Legislative Assistant in his Washington, D.C., office.

Emily graduated in 2012 from the Heller School of Social Policy and Management with her M.P.P. with a concentration in children, youth, and families.