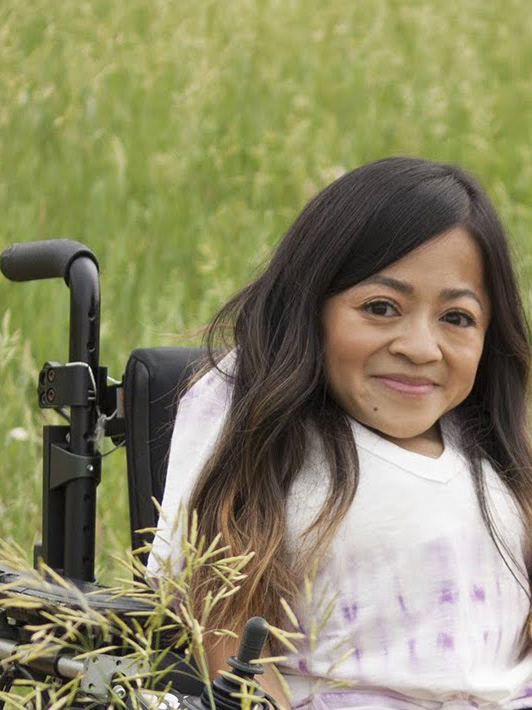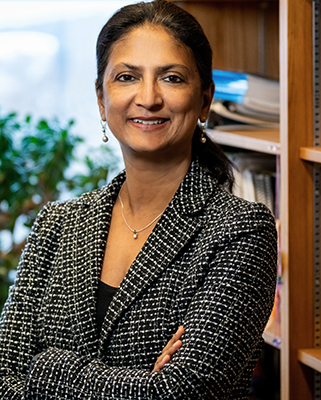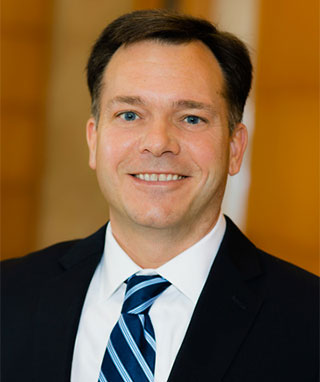 Co-Principal Investigator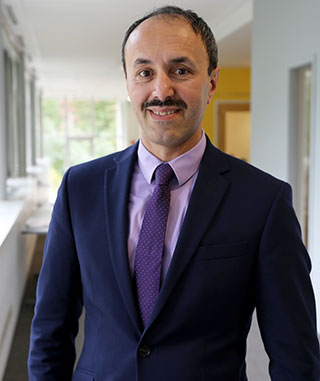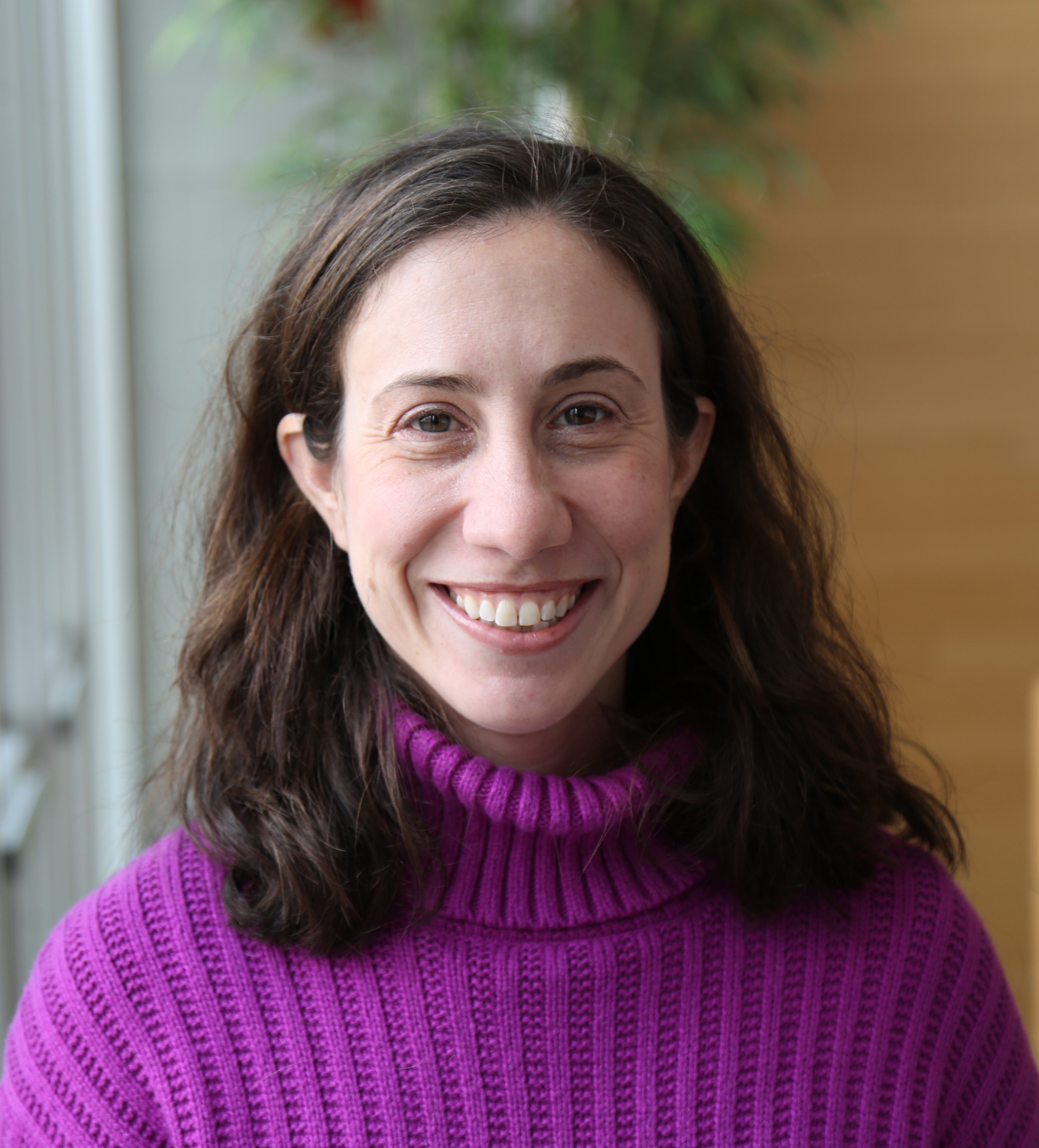 Miriam Heyman
Co-Investigator
Bevin Croft
Co-Investigator
Mary Lou Breslin
Co-Investigator
Silvia Yee
Co-Investigator
Amber Christ
Co-Investigator
Natalie Kean
Co-Investigator
Greg Robinson
Co-Investigator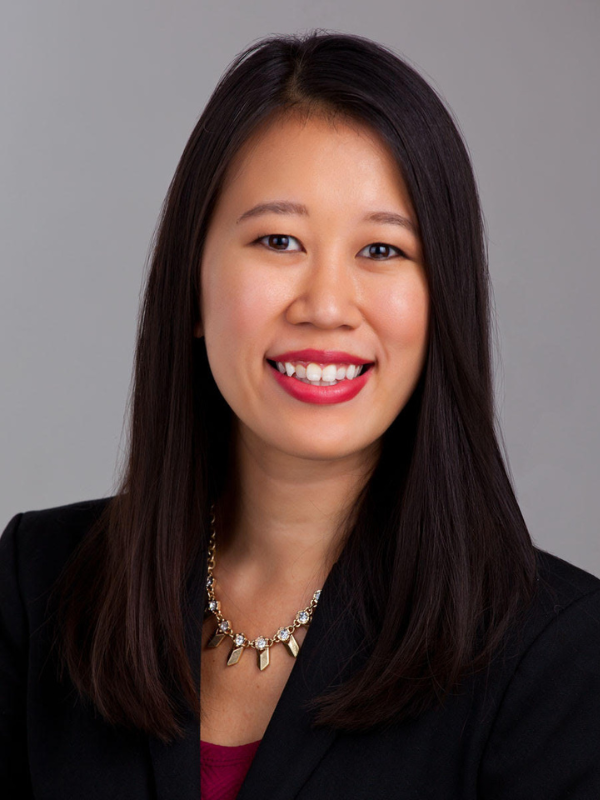 Christine Liao
Christine Liao (she/her) is the Programs Director for the American Association of People with Disabilities (AAPD). Her portfolio includes several of AAPD's national programs that focus on career and leadership development for emerging leaders with disabilities. She has extensive experience serving the d/Deaf and disability communities in mental health, healthcare, academic, and community settings in both of her native languages, American Sign Language and English. For the last eight years, Christine has focused on developing and implementing equitable programs and opportunities for youth and adults with disabilities. Through her work, Christine gained experience practicing universal design, program planning, community outreach, community organizing, and creating accessible spaces.
Christine earned her MSW from Arizona State University's School of Social Work and she holds a BS degree in Psychology with a minor in American Sign Language from the University of Washington. She has served as a board member or advisory member of the Asian Americans with Disabilities Initiative and for the Franklin D. Roosevelt Memorial Legacy Committee.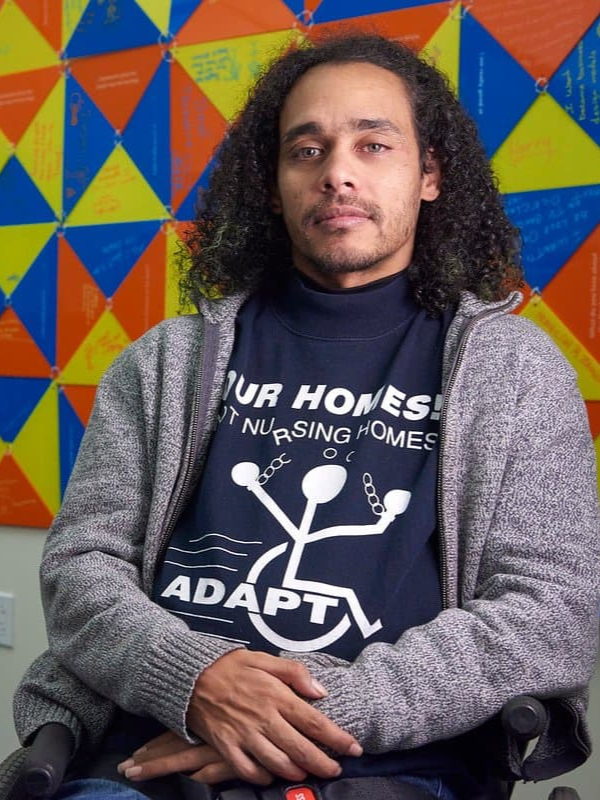 Germán Parodi
Germán Parodi (he/él) is a co-executive director of the Partnership for Inclusive Disaster Strategies, the only U.S. disability-led organization with a focused mission on equity for people with disabilities and people with access and functional needs throughout all planning, programs, services and procedures before, during and after disasters and emergencies. A disabled Puerto Rican with a strong disability rights activism and advocacy background, Germán was the first "severely" disabled first-responder when he was deployed to Puerto Rico after Hurricane Maria in 2017; he is recognized for his nationwide advocacy efforts for full inclusion and equal access for people with disabilities before, during, and after disasters and active in global disability-inclusive disaster risk-reduction as the United Nations Disaster Risk Reduction Co-Focal Point for Persons with Disabilities in North America.
After acquiring his spinal cord injury in Puerto Rico, he moved to Philadelphia, where he worked at Liberty Resources Center for Independent Living for over five years and got actively involved with Philly ADAPT, of which he is now a leader. Germán is currently a board member of the Liberty Community Connections, the Association of Programs for Rural Independent Living (APRIL), and the Consortium for Constituents with Disabilities (CCD); he also serves on Centene's National Disability Advisory Council (CNDAC).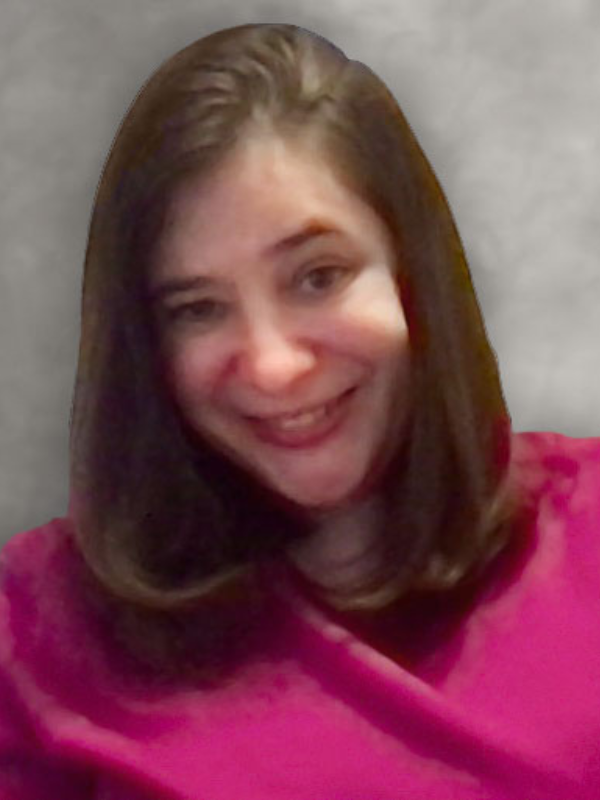 Janie Mejias
Dr. Janie Mejias is the U.S. organizer for Women Enabled International (WEI), a nonprofit organization that advocates for the rights of people living at the intersection of gender and disability worldwide. As part of her work with WEI, she coordinates the U.S. Alliance of Women, Nonbinary Persons, and other Gender Minorities with Disabilities. Prior to joining WEI's team, Janie completed her PhD in Disability Studies from the University of Illinois at Chicago (UIC). While completing her doctoral program, Janie worked as a teaching assistant and instructor for UIC's large undergraduate program in Disability Studies.
As a lifelong wheelchair user, Janie is very active in the disability community. She has previously served as a member of Access Living's Young Professionals Council and the Disability Justice Mentoring Collective. She also interned for the American Association of People with Disabilities (AAPD), and was a delegate for Mobility International's cross-cultural exchange program in Japan. Janie was selected as an ADA25 Emerging Leader, and completed leadership training alongside other emerging leaders in the Chicago area.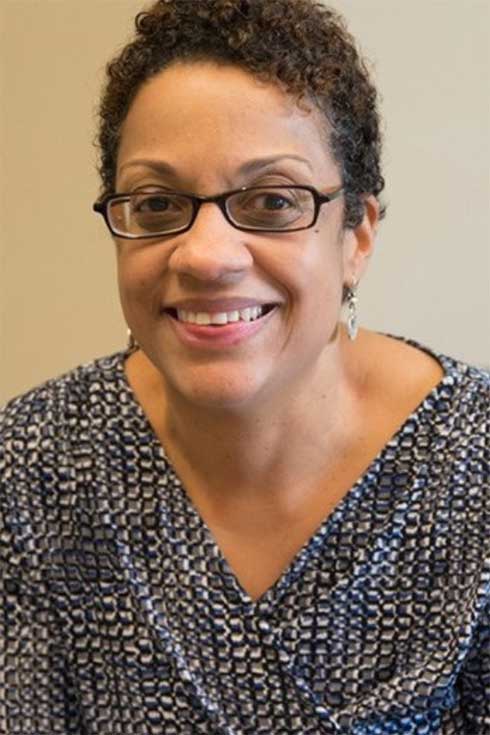 LaWanda Cook
LaWanda Cook, PhD, CRC is a Senior Extension Associate at Cornell University's Yang-Tan Institute on Employment and Disability in the Industrial and Labor Relations School. She is a content specialist with the Northeast ADA Center and an instructor for disability studies courses, and she manages multiple systems-change initiatives. Her work focuses on the wellbeing of people with disabilities and their inclusion in all aspects of community life.
Through training, teaching, and research, LaWanda seeks to improve understanding of the lived experiences of multiply marginalized people and to identify how systems such as the public vocational rehabilitation program and the legal system can deliver equitable, culturally responsive services.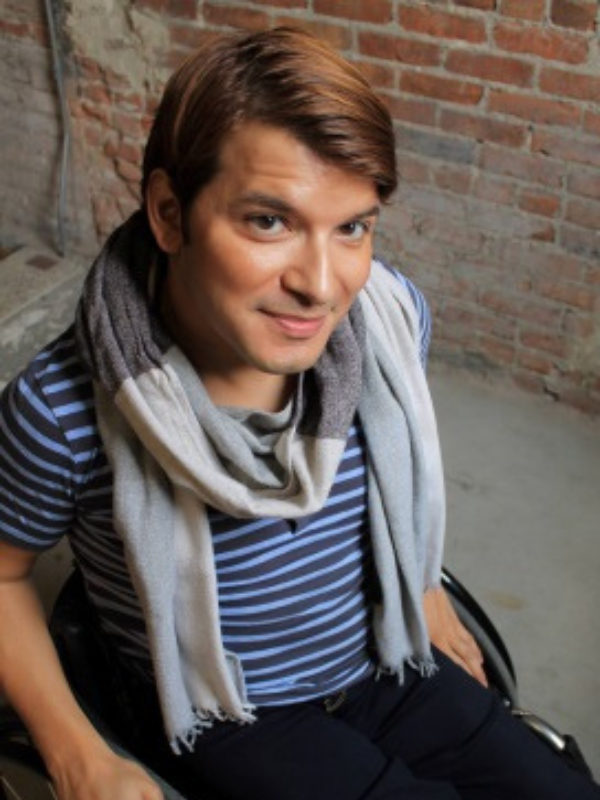 Andy Arias
Andy Arias has been an advocacy and policy professional for over seven years. He currently works on disability policy at the national level and is an adjunct faculty member at Georgetown University, where he works to create greater pathways for diversity and inclusion. In the past, he has worked as a System Change Advocate and Program Manager for Orange County and Los Angeles and has been a member of many boards and commissions that contribute to greater visibility and advancement for diverse communities, especially the disability community.
Andy is often hired as a speaker and trainer. He has received several awards for his national work, including his LGBTQI and disability equality efforts. Andy's leadership experience gave him skills to develop and implement a youth program that has helped over 150 young adults in Southern California in reaching for their dreams of independence. The curriculum for this program is utilized today by specific county agencies. Andy is also an actor and stand-up comedian, and has had the opportunity to consult with producers and directors to bring greater media visibility to people with disabilities. His goal is to marry his policy work with his work in the entertainment industry to create a systemic, lasting change.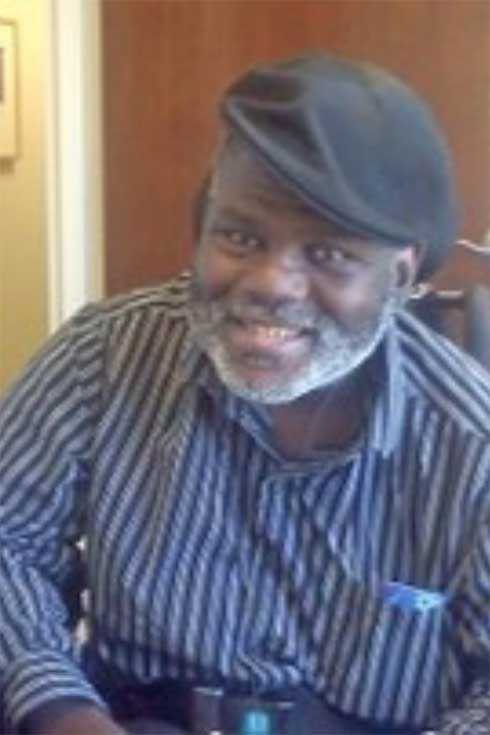 Bernard Baker
Bernard started self-advocating at the age of 18 and became very involved in the self-advocacy movement. Bernard is the current president of Self Advocates Becoming Empowered (SABE). He has been a member of several Advisory Committees, including Self Advocacy Resource & Technical Assistance Center (SARTAC), the Board of Georgia Advocacy Office (GAO), the Arc of Georgia, the Atlanta Housing Authority, and the MARTA transportation system in Atlanta. He works as a deejay and is looking forward to resuming his business in transportation so that everyone can have access to their community.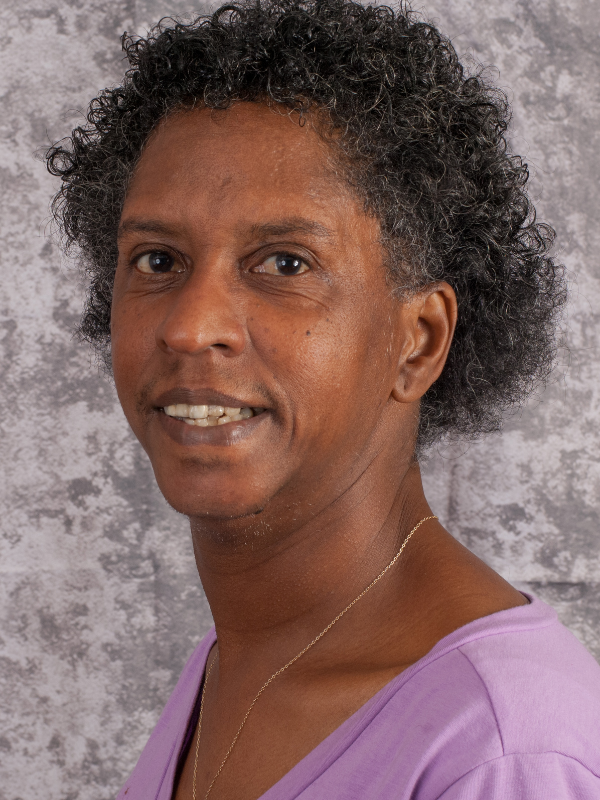 Melody Cooper
Melody Cooper is a board member of Self Advocates Becoming Empowered (SABE) and the past president of Self-Advocates of Indiana, a statewide advocacy organization that empowers people with intellectual and developmental disabilities. She is also the self-advocate specialist for The Arc of Indiana. She travels around the state educating people with disabilities about their residential and employment options. Melody has also served as a poll worker in both primary and general elections since 1996.
Her journey from Georgia, to Indianapolis, to becoming an advocate for people with disabilities is featured in the short film, Advocate for Change – Melody Cooper. The film can be viewed on The Arc of Indiana's YouTube channel, in the Pathways to Employment film series.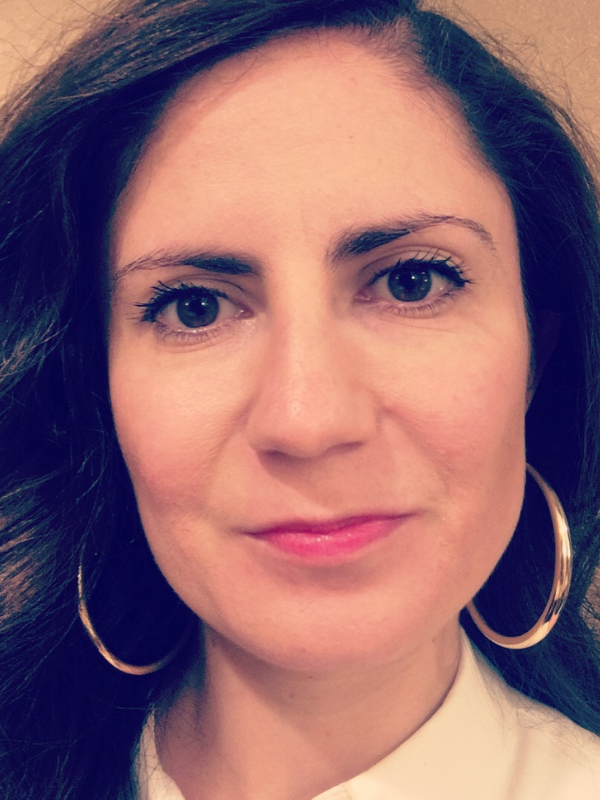 Conchita Hernandez Legorreta
Maria (Conchita) Hernandez Legorreta was born in Mexico and grew up in California. Conchita conducts workshops on best practices for educators and professionals in the field of disability and advocacy in the United States and internationally and she is currently the Maryland Blind and Low Vision Specialist. Conchita is the founder and chair of Mentoring Engaging and Teaching All Students (METAS), a nonprofit organization that trains educators in Latin America that work with blind/low-vision students and students with other disabilities, where she engages lawmakers in policy discussions of disabilities and inclusion.
Conchita advocates for the rights of blind children and their parents in the U.S. public schools and abroad through a lens of intersectionality and social justice. She received her Bachelor's degree from Saint Mary's College of California, majoring in International Studies, Spanish, and History. She then went on to Louisiana Tech University, where she received her Master's in Teaching with a focus on teaching blind students. Conchita also earned a certificate from Northern Illinois University in working with Deaf-Blind students. She is currently a doctoral student at George Washington University pursuing a degree in special education. Conchita has been published in Future Reflections and Rooted in Rights and she serves as a peer reviewer on the Journal of Blindness Innovation and Research.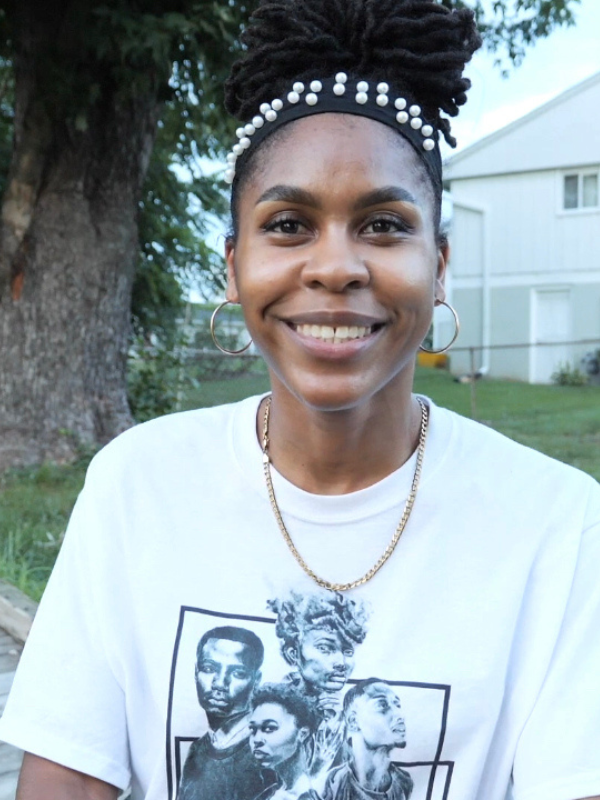 Tyree Brown
Tyree Brown is a Christian and a visual artist currently living in Maryland. In 2015, she was in a car accident that left her quadriplegic. Art has always been a prominent part of Tyree's life but everything changed after her injury. She could no longer walk or use her dominant right hand. While in rehabilitation, she learned to adapt in using her left hand to train it how to draw. Learning how to draw with a different hand was new to her and it was often difficult to get the desired outcome; but she kept her religious faith in Jesus.
Through drawing portraits and having faith, she found a way to cope with her disability and improve her craft. Through her artwork, she would like others to know that life with a disability can be filled with faith, creativity, and hope.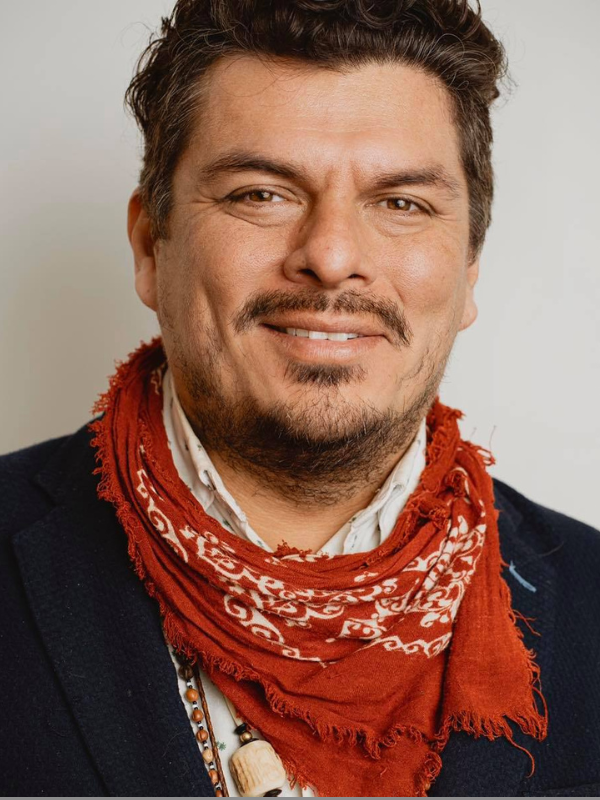 Jean-Luc Pierite
Jean-Luc Pierite (member, Tunica-Biloxi Tribe of Louisiana) is an Indigenous activist and designer with areas of focus in support for distributed networks for education; public policy advocacy for racial, economic, and climate justice; and support for philanthropic foundations committed to diversity and inclusion. Jean-Luc has served as president of the North American Indian Center of Boston (NAICOB) since 2017. Based on an over fifty year organizational history, Jean-Luc carries forward NAICOB's values in fundraising and liaising with community organizations and government agencies. Jean-Luc also serves on the Black Massachusetts Coalition executive committee, where he advocates for racial and economic justice through targets for public and private sectors. Jean-Luc also serves on the community advisory group for the Nellie Mae Education Foundation supporting K12 students and BIPOC-led organizations.
Jean-Luc has earned a master's degree in design for emergent futures from the Institut d'Arquitectura Avançada de Catalunya in Barcelona, Spain. Jean-Luc also earned a BA in humanities with a co-major in mass communication and Japanese from Dillard University in New Orleans, Louisiana. Jean-Luc also earned an Associate of Science degree in video game design from Full Sail University in Orlando, Florida. Jean-Luc has significant experience working in community-based digital fabrication and was awarded the inaugural LaDonna Brave Bull Allard Science Activist Award at the Global Community Bio Summit, hosted by the Community Biotechnology Initiative at the MIT Media Lab. He is also part of the Global Community Bio Fellows 3.0 to grow the movement of grassroots life sciences and research, and participates in the BIPOC Makers Collective.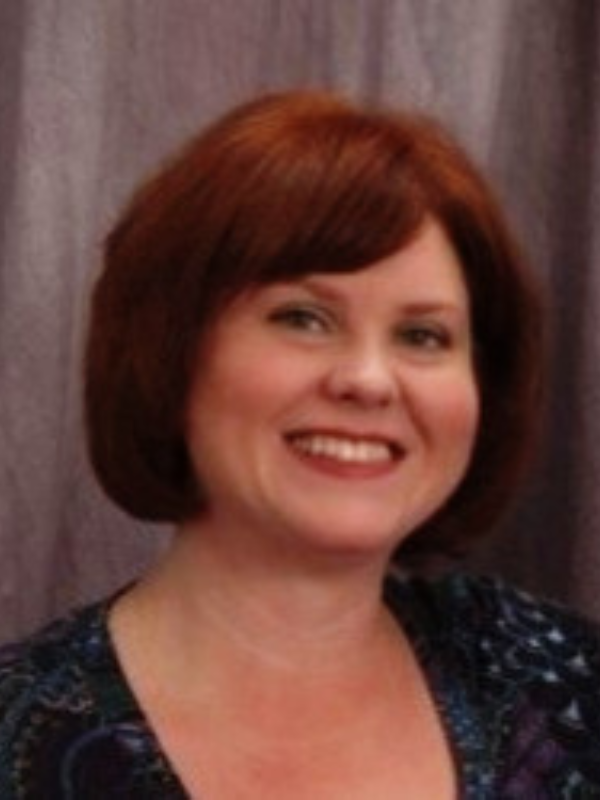 Elaina Seep
Elaina Seep is the founder and CEO of Aniwahya Consulting Services, a woman-owned small business focused on partnering with tribal communities to address the needs of elders and adults with disabilities. ACS provides a variety of technical assistance and advocacy services to support tribal nations and their people in navigating different areas of long-term care such as home and community supports, adult protective services, Alzheimer's and dementia, and Medicaid waivers. ACS's mission is to ensure tribal people of all ages and abilities are able to live their best lives in a manner that recognizes and supports their unique culture.
Elaina spent several years as the program analyst for the state of Wisconsin's Money Follows the Person Tribal Initiative, the CMS-funded demonstration to increase American Indian and Alaskan Native enrollment in Medicaid-based home and community-based service waivers and enable self-sustaining tribally administered programs within the state waiver plans. Elaina holds a bachelor's degree in history and legal studies and a master's in Indian law and policy. She is a certified project manager and business analyst. Her professional background includes policy analysis, systems, insurance regulation, and compliance, as well as medical terminology and claims practices.
Funding Statement
The contents of these webpages were developed under a grant from the National Institute on Disability, Independent Living, and Rehabilitation Research (NIDILRR grant number 90RTCP0006). NIDILRR is a Center within the Administration for Community Living (ACL), Department of Health and Human Services (HHS). The content is solely the responsibility of the authors and does not necessarily represent the official views of NIDILRR, ACL, or HHS.