Webinars
Upcoming Webinars
Parents and Parenting with Disabilities: Perspectives from Chile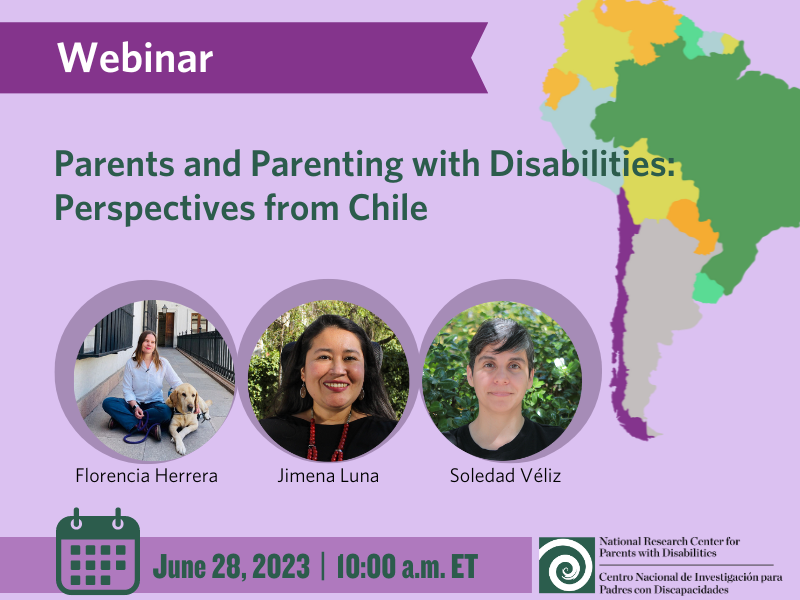 Three Chilean disability researchers discuss their work, experience, and perspectives on parents and parenting with disabilities in Chile.
Jimena Luna is a civil industrial engineer and Project Coordinator at CEDETi UC. Soledad Véliz has a doctorate in education from Pontifical Catholic University of Chile; she is a CEDETi UC researcher. Florencia Herrera holds a doctorate in social and cultural anthropology from the University of Barcelona and is Director of Núcleo DISCA.

Browse our past webinars.

Do you have a suggestion for a webinar?
Email us at centerforparents@brandeis.edu