Strategies to Support Parents with Psychiatric Disabilities with Child Welfare Involvement: Perspectives from Staff Providing Legal Services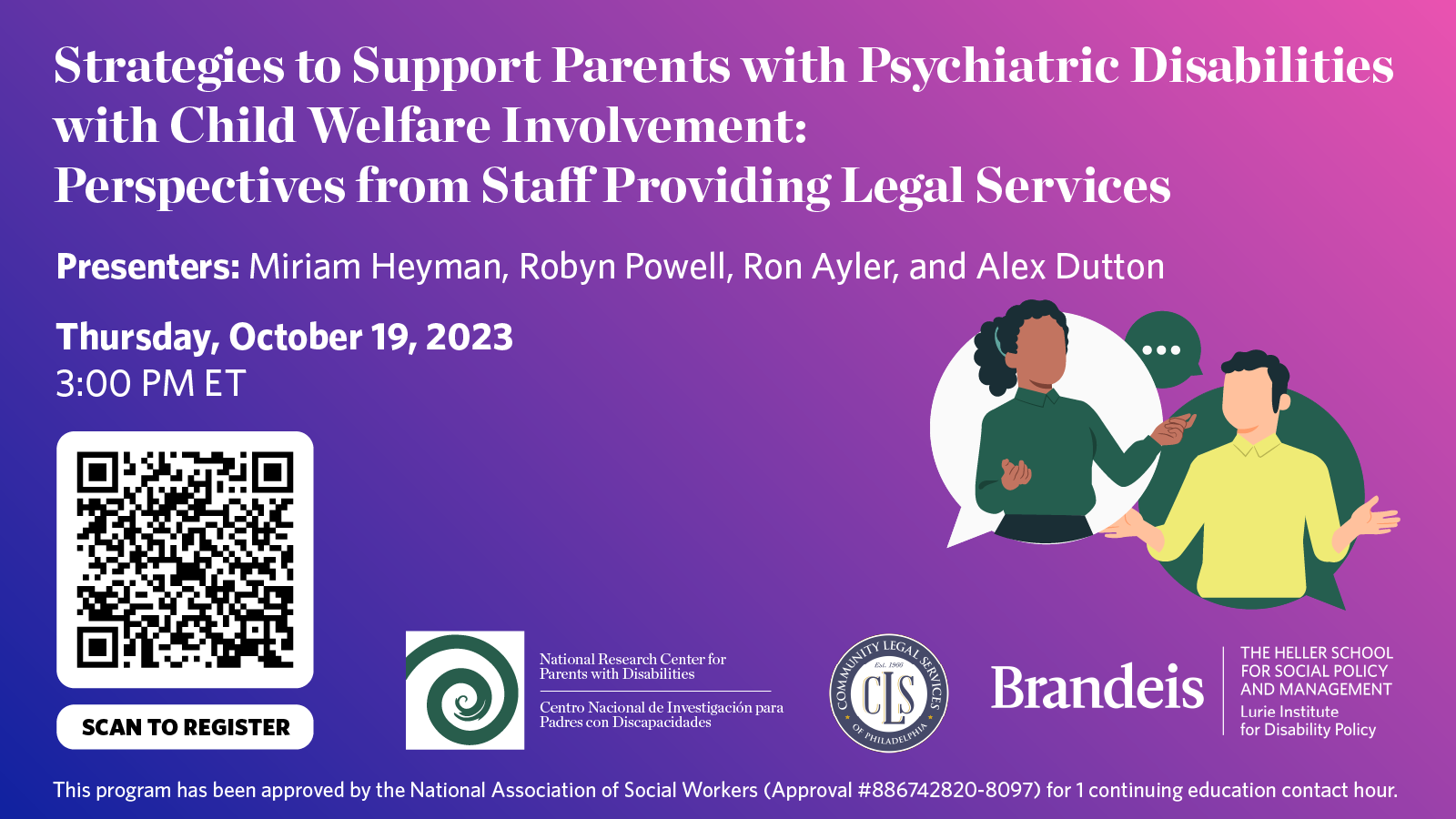 This webinar explored the experiences of parents with psychiatric disabilities with child welfare involvement, including barriers and facilitators to positive outcomes. Researchers from the Lurie Institute for Disability Policy provided background information about the disproportionate representation of parents with psychiatric disabilities within the child welfare system, and issues that these parents frequently confront. Through a conversation with staff providing legal services to parents, we identified how legal staff and other service providers can meaningfully support parents.
Panelists: Robyn Powell, Ron Ayler, and Alex Dutton
Moderator: Miriam Heyman

Multiplying the Challenge: Parenting as a Disabled Immigrant
Parents with disabilities are a diverse group. In this webinar, our panelists are disabled immigrants and will talk about how citizenship and immigration statuses affect their lives when they take on parental roles, a topic that is less discussed and heard in public spaces.
Panelists:
Jennifer Senda
Angelica Garcia

Facilitator:
Luanjiao Aggie Hu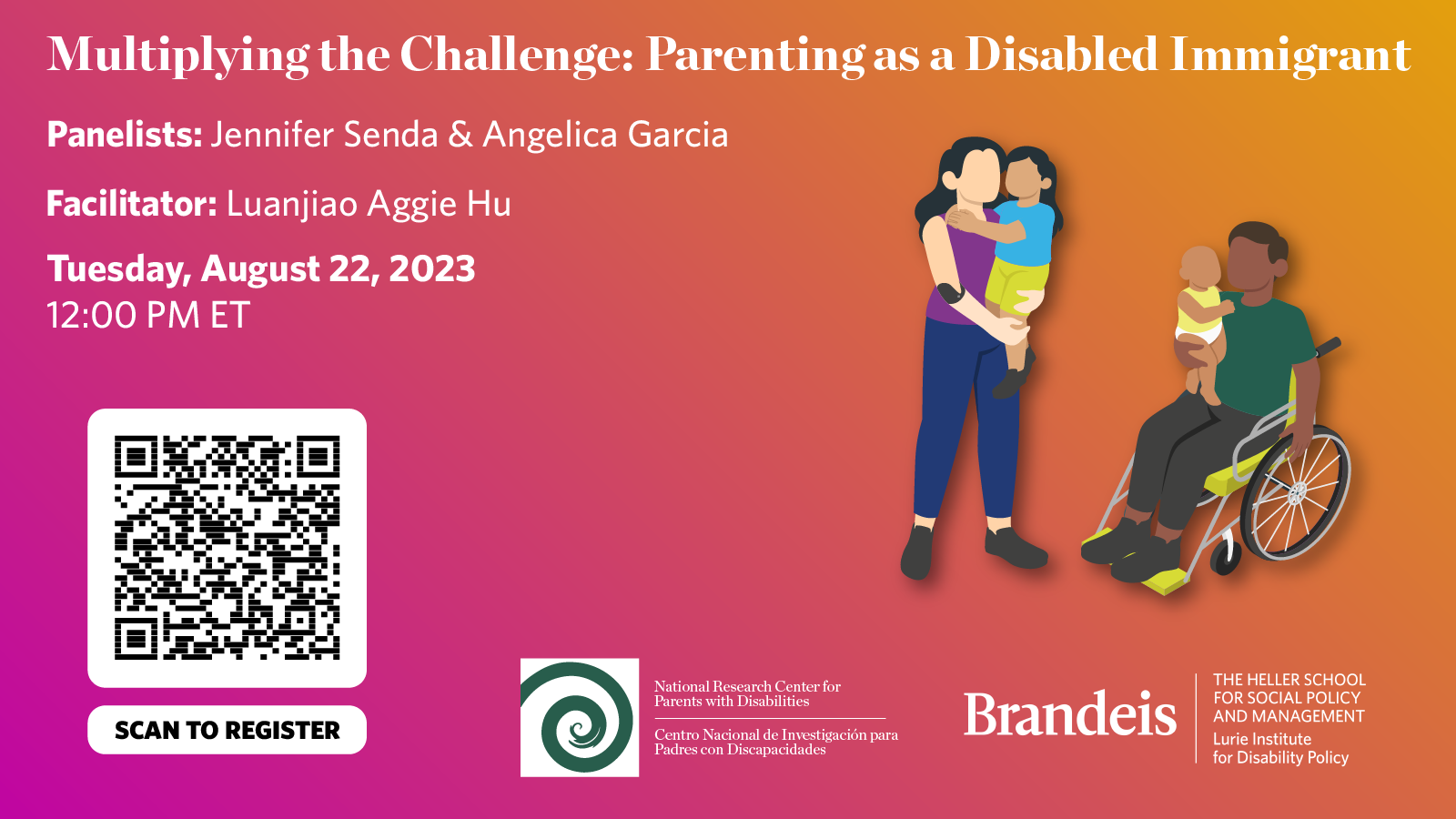 Reproductive Health and Perinatal Care Needs of People with Intellectual Disabilities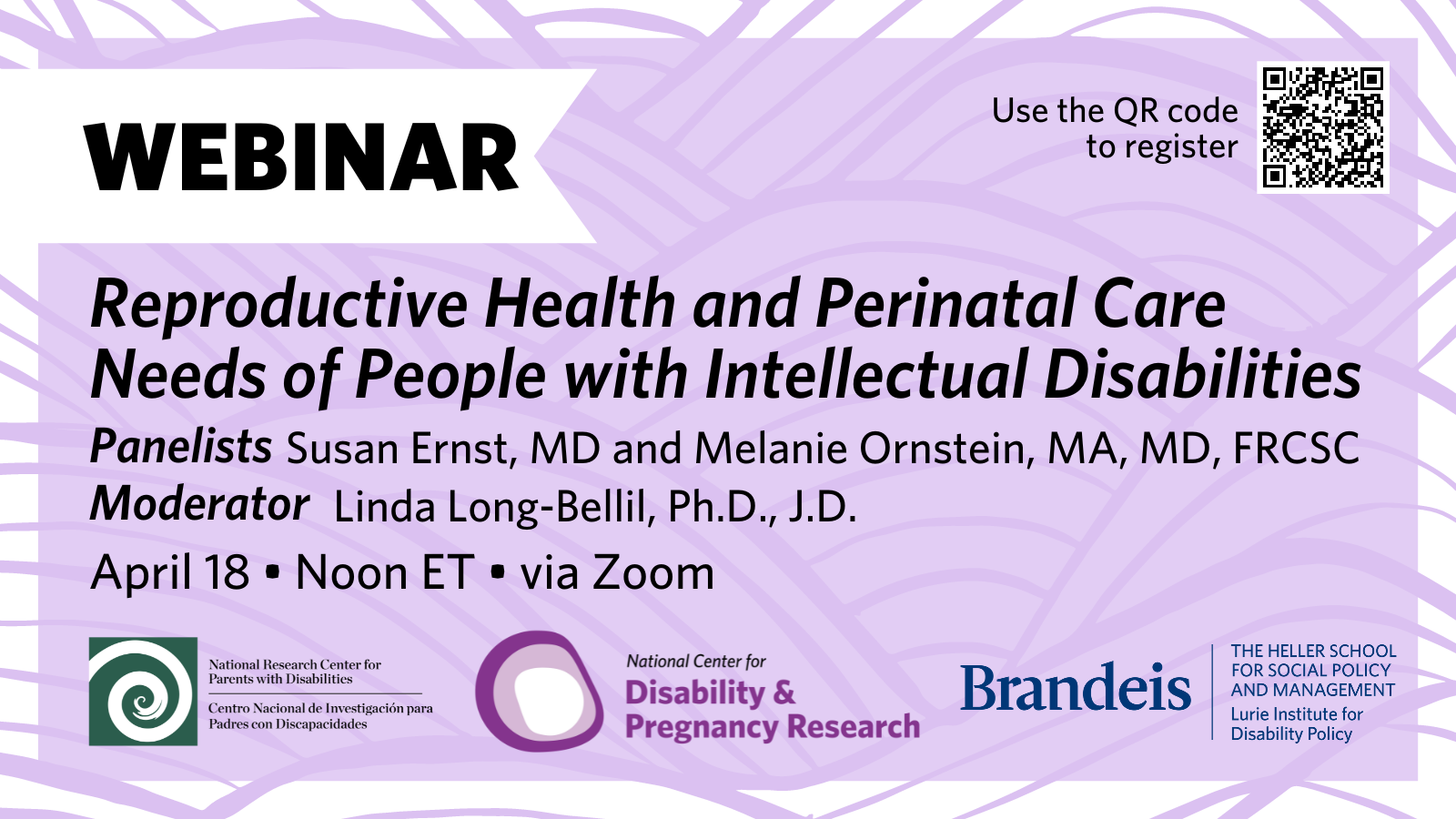 Many clinicians have little experience caring for people with intellectual disabilities (ID), particularly in addressing their needs regarding reproductive health and pregnancy. In this webinar, Drs. Susan Ernst and Melanie Ornstein described the reproductive health and perinatal care needs of people with ID. They discussed how to approach issues such as communication, preconception counseling, and specific considerations for pregnancy, labor and delivery and postpartum care.