Investigators
Our investigators are a team of seasoned researchers and disability professionals who combine their research and passion for working with the disability community to create resources that are evidence-based, culturally competent and rooted in principles of self-determination and civil rights for people with disabilities.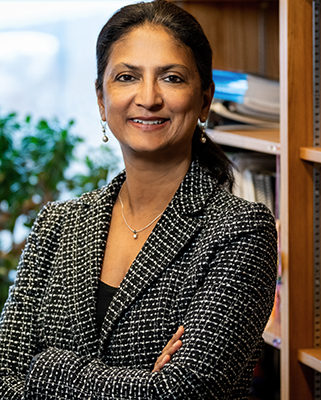 Monika Mitra, PhD
Principal Investigator
Monika Mitra is Director and Associate Professor at the Lurie Institute for Disability Policy, Brandeis University. For the past two decades she has been conducting research on the health care experiences and health outcomes of people with disabilities across the lifespan, with a particular focus on the perinatal health of women with disabilities and disability-related disparities in health and access to care. As principal investigator of the National Research Center for Parents with Disabilities, Dr. Mitra oversees the development of culturally competent and evidence-based research, training, and technical assistance to improve the lives of parents with disabilities and their families.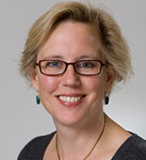 Susan L. Parish, PhD, MSW
Co-Principal Investigator
Susan Parish is Dean of the College of Health Professions at Virginia Commonwealth University. Her research examines the health and financial well-being of children and adults with disabilities. She is particularly interested in family support, the health of women with intellectual disabilities, and the impact of health and poverty policies on people with disabilities and their families. As co-principal investigator, she lends her considerable expertise in community-based intervention research and analyses of state policy and large-scale surveys to the project.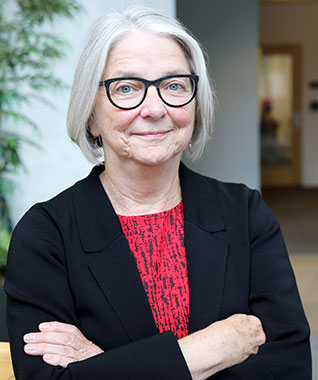 Joanne Nicholson, PhD
Co-Principal Investigator and Director of ParentingWell Initiative
Joanne Nicholson is a Professor at the Institute for Behavioral Health at the Heller School for Social Policy and Management, Brandeis University, and Adjunct Professor of Psychiatry at the University of Massachusetts Medical School. Previously, she was Professor of Psychiatry at The Geisel School of Medicine at Dartmouth. Dr. Nicholson is a clinical and research psychologist with over 25 years of experience working with parents with psychiatric disabilities and their families. She is an internationally recognized expert in this area, and has an active program of research on parents with psychiatric disabilities, in partnership with people in recovery. She and her colleagues published the first parent-written guide for parents living with mental illness, Parenting Well When You're Depressed. She has published over 100 papers and original articles in professional journals and edited volumes.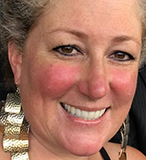 Jess Cuculick, EdD
Co-Investigator and Co-Director, Virtual Deaf Parents Peer Support
Jess Cuculick is Associate Professor at the National Technical Institute for the Deaf at Rochester Institute of Technology. She is Professional Development Director of the Rochester Bridges, which supports Deaf students interested in becoming scientists. She has published research about Deaf mothers. As a Deaf woman, her research interests include health of Deaf communities.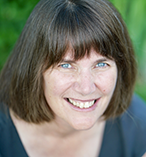 Elizabeth Lightfoot, PhD, MSW
Co-Investigator and Director of Parent-Centered Planning Intervention Research
Elizabeth Lightfoot is a Professor of Social Work at the University of Minnesota and a Steering Committee member of The Association for Successful Parenting. She has published widely on the topic of parenting by individuals with disabilities. She is a leading expert on parents with disabilities and the child welfare system. Her research has been used as evidence in efforts to remove parental disability language from state statutes in the United States.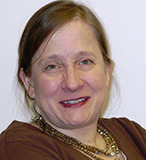 Linda Long-Bellil, PhD, JD
Co-Investigator and Director of Stakeholder Engagement
Linda Long-Bellil is an Assistant Professor at UMass Medical School. Within the Disability, Health and Employment Policy Unit, she conducts disability and health research and policy analysis. She has co-authored papers on health disparities and unmet needs of mothers with disabilities during pregnancy, childbirth and postpartum, drawing on both her research expertise and her personal experience as a mother with a physical disability.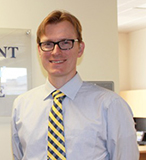 Michael McKee, MD, MPH
Co-Investigator and Co-Director of Virtual Deaf Parents Peer Support
Michael McKee is an Assistant Professor at the University of Michigan Medical School. As a family medicine physician with a hearing impairment, he has focused his clinical and research energy to address health care access, health literacy, and health communication for people who are Deaf and hard of hearing. This research includes a study on the attitudes, knowledge, and skills related to health information in this population, in addition to four other projects that aim to address address health care issues for Deaf and hard of hearing people, as well as other people with disabilities.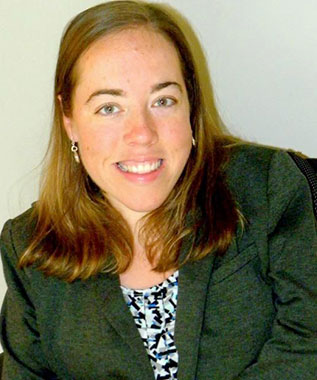 Robyn Powell, MA, JD
Co-Investigator and Director of State Policy Analyses and Family Legal Supports
Robyn Powell is a Research Associate at the Lurie Institute. As a disabled woman, her research interests include disability law and policy, particularly the needs, experiences, and rights of parents with disabilities and their families. She is one of the country's foremost authorities on the rights of parents with disabilities and she was principal author of the National Council on Disability's 
Rocking the Cradle
 report. She has written extensively on the needs and experiences of parents with disabilities and their families and has given dozens of presentations to attorneys, social workers, policymakers, advocates, and researchers.