Advisory Board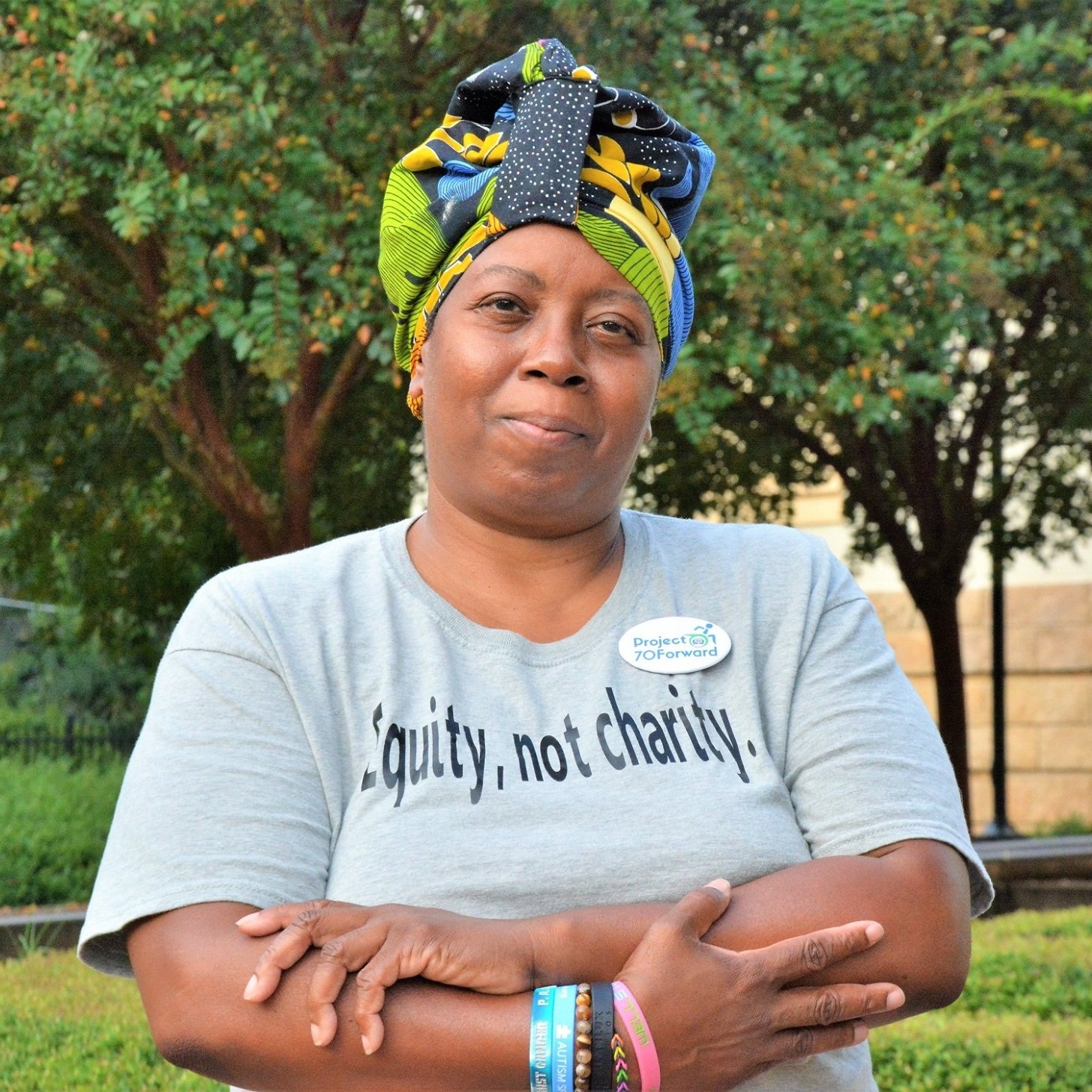 Judith Brown
Judith Brown is the founder and Executive Director of Project 70Forward, and a passionate disability advocate/activist in the city of Charlotte, North Carolina. Project 70Forward is a 501c3 nonprofit organization with the mission to support and advance the lives of people with disabilities. Through various programs, such as the Foodie4Access Day events, pop-up neighborhood food distribution, and community resources events, peer support for economic development in local communities, and individual advocacy for Charlotte residents, Judith works with other advocates and organizations to coordinate care and support throughout Charlotte. She also represents the disabled community on important issues such as housing and displacement, food security, accessibility, and economic mobility. Judith was born in New York City. Moving first to Baltimore, Maryland in the late 1990s, and then to Charlotte in 2010, she originally worked as a corporate administrator in various industries, until her late-30s. At that time, she left the workforce due to increasingly disabling health conditions. Also, as a mother of two sons on the autism spectrum, her time became focused on getting the best of care and education for her children and herself. After raising her boys to adulthood, Judith took all her years of experience dealing with the medical, insurance, education and social services industries, and founded Project 70Forward in 2018. Judith is married, and mother to an extended family of five children. She passionately loves the diverse culinary and small business scene of Charlotte, North Carolina.
Patrick Cokley
Patrick Cokley is a disability advocate who works to bring issues of inclusion to the forefront of all communities. He has experience working at the intersection of disability policy and social media, in both the Federal and non-profit sectors, and as a founding member of the Lead On Network, seeks to continue to spread the word about disability and inclusion. Patrick also regularly speaks on issues related to disability history, pop culture and disability portrayals in comics, sci-fi, and entertainment media. (While presenting on disability at the White House is playing on hard, doing so at a comic book convention is Legendary!)
As a graduate of Howard University, Patrick believes that it is imperative that the disability and traditional diversity communities learn to work together as they both share the core values of inclusion. Cultural barriers have led to disability being a taboo subject in many ethnic communities, and the disability community needs the experience of the diversity field to continue their advocacy and policy goals. Only together can both communities realize the success of an America that is inclusive of all of its citizens.
Originally from South Carolina, Patrick now makes his home in New Jersey as fighting disenfranchisement and ableism keeps him from spending too much money on pizza and video games.  In addition to being a person who is Low vision, Patrick is also the parent of three children who also have disabilities.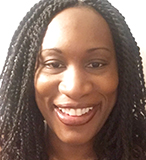 Morénike Giwa-Onaiwu
Morénike Giwa-Onaiwu possesses vast executive experience which includes board membership on a number of national disability, advocacy, and family service organizations, including serving as chairperson of both a large HRSA-funded local planning body and an international NIH-funded community research network. She is the founder of Advocacy Without Borders, a grassroots education, community advocacy, and self-empowerment initiative.  American-born to immigrant parents Morénike is a community advocate and social justice activist living in Texas. Her wonderful children – biological, foster, and adopted – who range in age from 5 to 15 years old, are her greatest accomplishment.  As a Black Autistic woman in a multicultural, neurodiverse, sero-different family of color, Morénike is a firm supporter of human rights and involved in a myriad of social justice activism endeavors including HIV-related advocacy, disability rights, learning via technology, research, refugee and minority youth outreach, gender and racial justice, and inclusion promotion.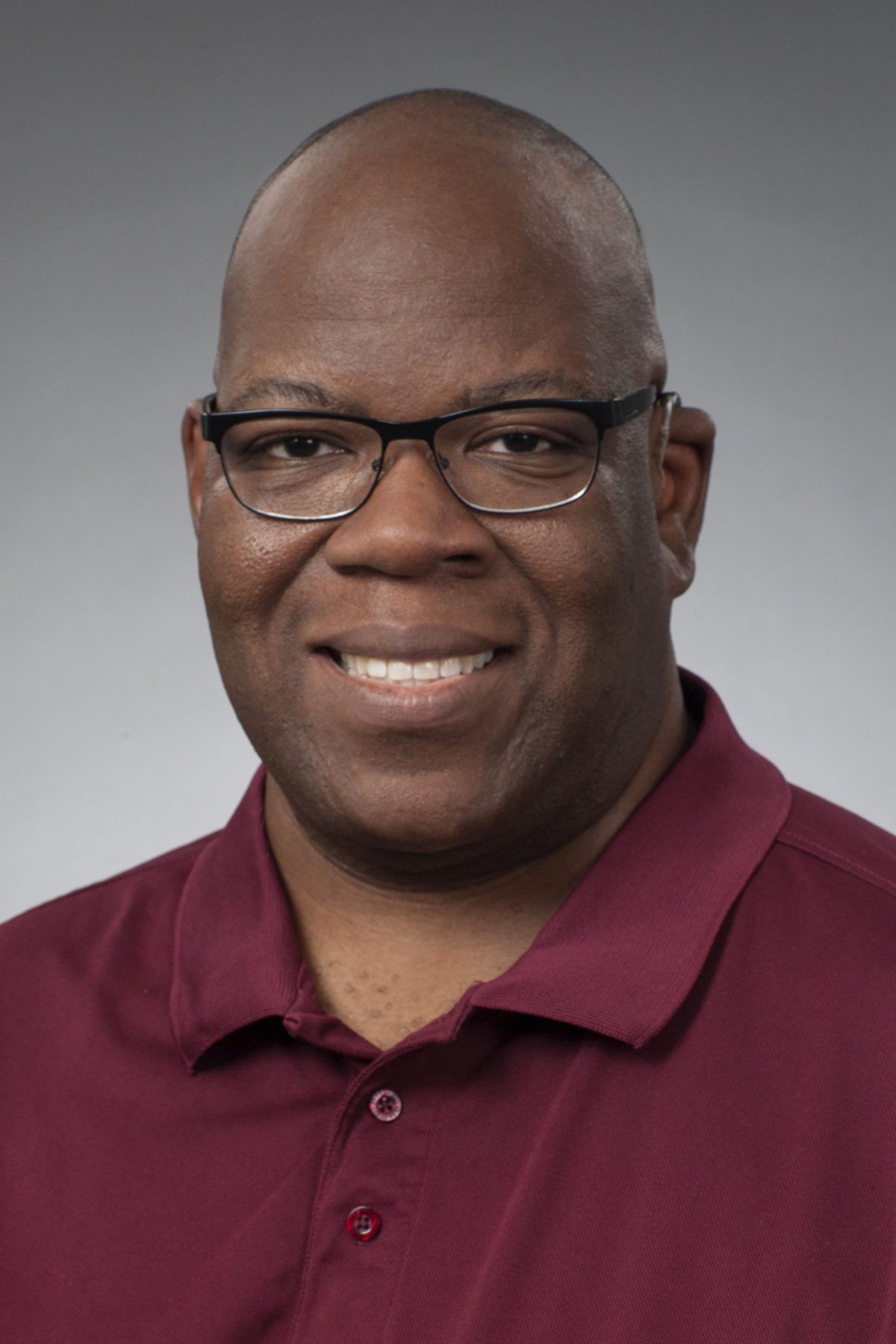 Earl Allen
Earl Allen was born and raised in Washington D.C., not far from the nation's Capitol. Earl became deaf at the age of three and attended Kendall Demonstration Elementary School and graduated from Model Secondary School for the Deaf. Earl earned his B.A. degree in criminology from Gallaudet University. Earl has worked several odd jobs, including a brief return to graduate school at Gallaudet before landing a full-time career with the United States government in the city of Brotherly Love, Philadelphia, Pennsylvania. After eight years of serving America's taxpayers, Earl relocated to Rochester, New York and is currently employed at Rochester Institute of Technology. Earl enjoys spending time with his wife and four-year-old daughter. Earl also enjoys bowling in a league and playing cards with friends.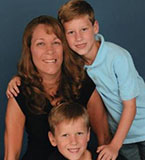 Julie Petty
Julie Petty is a self-advocate who was born with cerebral palsy and has been a leader in the self-advocacy movement both in Arkansas and nationally for several years.  Julie currently works at Partners for Inclusive Communities within the Arkansas University Center on Excellence for Disabilities and was the former Chairwoman of the President's Committee for People with Intellectual Disabilities.  Julie met her husband Brian while attending the University of Arkansas.  Their first son Logan was born in 2003 and their second son Warren was born in 2005.  Julie is excited about contributing to this national, cross-disability project where parents with varying disabilities have different but also similar needs.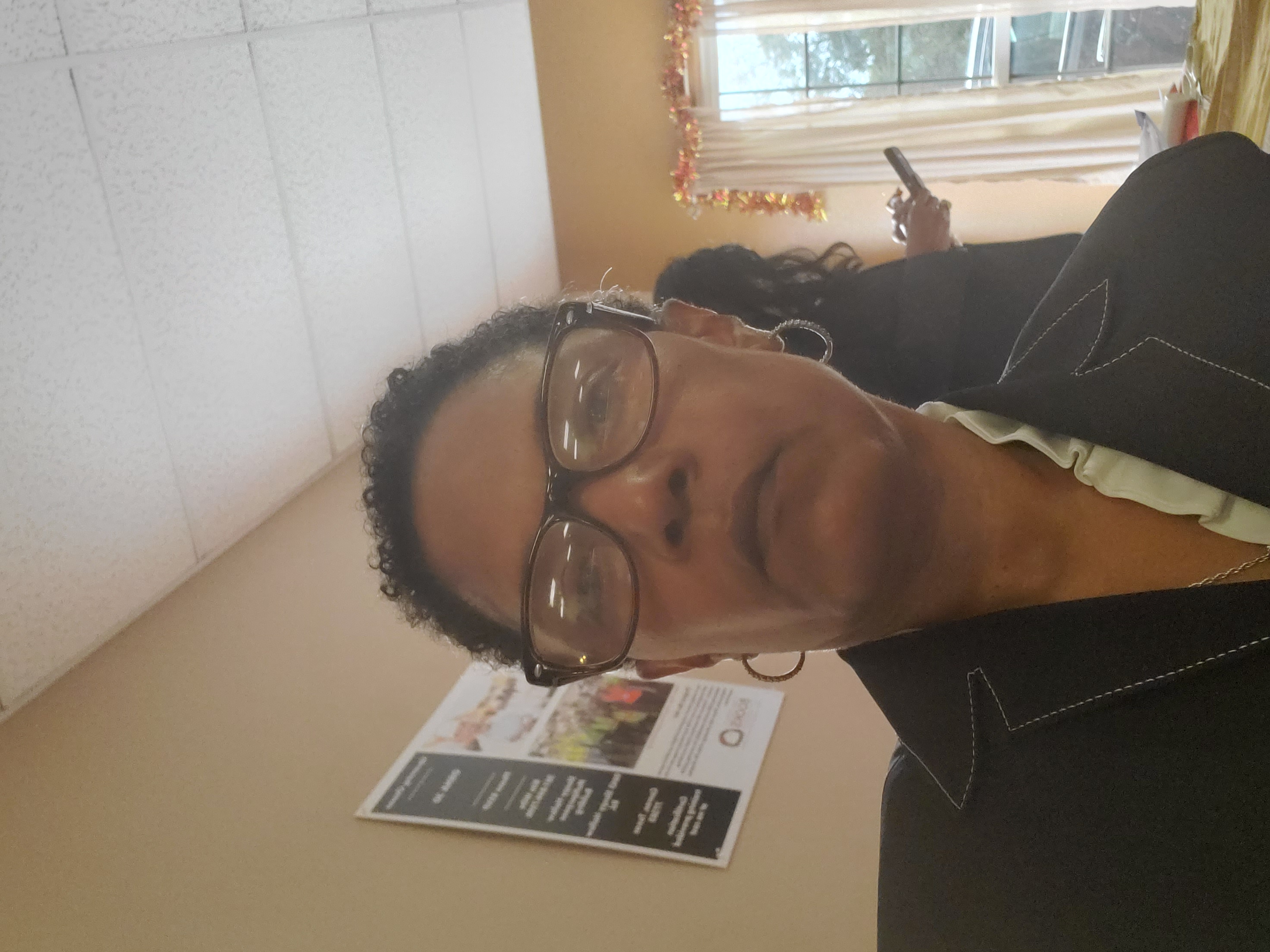 Tana Pradia
Tana Pradia is a mother of three children, and a grandmother and great grandmother. She has been living with HIV since 1999. After almost dying from tuberculosis and having a t-cell count of 14 and a viral load out of control, she was given a second chance. She became a patient mentor at Thomas Street. She took a Project Leap Class at RWPC and now sits on the planning council. From there, she took the Positive Organizing Project to learn how to advocate and has been one of its mentors for the last five years. Tana is one of the co-founders of PWN-GHA chapters, now the Texas Chapter. In 2019, she became the treasurer of the PWN board of directors. Tana is also one of the trainers for AIDS United POP grant that was awarded to the Texas Chapter. And she is the secretary of Texans Living with HIV Network. In her journey in advocacy in 2018, she became the 2019 Secretary of the Ryan White Planning Council in Houston, and is now the Chair of the Ryan White Planning Council. In 2019, she was part of the PWN Rapid Response Team of PWN-Texas team monitoring bill in the 86 Legislative Session in Texas. She graduated from the 2018-2019 PWN Policy Fellowship.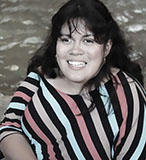 Jennifer Senda
Jennifer Senda is a Mexican-American mother and college student who has cerebral palsy and uses a wheelchair.  Fluent in both Spanish and English, Jennifer is a strong advocate for parents with disabilities and a blogger for the Disabled Parenting Project. Jennifer lives in Kansas City, Kansas with her 9-year-old son who has ADHD and anxiety and makes every day an adventure.  Jennifer believes the biggest issue facing parents with disabilities and their families is society's stigma and she is pleased that the Center for Parents will dedicate attention to the needs and experiences of parents with disabilities from marginalized communities.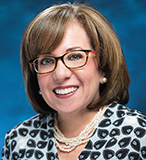 Laura Stout
Laura Stout is the Director of Contract Operations at Blue Cross Blue Shield of Massachusetts, President of the Empowering Abilities Employee Resource Group at Blue Cross and is actively involved in the Work Without Limits Disability Executive and Business Advisory Board, a statewide network of engaged employers and innovative, collaborative partners that aims to increase employment among individuals with disabilities.  Laura was appointed by Massachusetts Governor Charlie Baker to the Advisory Board of the Massachusetts Commission Against Discrimination and is also a member of Attorney General Maura Healey's Disability Rights Advisory Committee.  Laura is an active member of Little People of America and is a little person who has two daughters with her husband Therin who is also a little person.  Their oldest daughter, who is 13-years-old, is a little person like Laura, and their youngest daughter is 11-years-old and an average size person.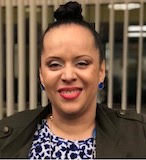 Heather Watkins
Heather Watkins is a disabled Black woman living in Boston, Massachusetts, who was born with Muscular Dystrophy and is a cane-user and occasional wheelchair-user. Heather is the mother of a young adult daughter and was guardian for her nephew, through a Department of Children and Family Services kinship placement, who has an intellectual disability and has since aged out of system. As a disability advocate Heather serves on a number of disability-related boards and served as Chairperson for Boston Disability Commission Advisory Board. Heather also writes/blogs as an extension of her advocacy; her blog is Slow Walkers See More. Heather is also a co-founder of Divas with Disabilities Project, a group aimed at showcasing the diversity and normalcy of women of color with the goal of impacting and transcending the definition of what disability
looks like from group members' own perspectives.