A Community-Public Health-Public Safety Collaboration
The goal of the Massachusetts Drug Supply Data Stream (MADDS) is to learn more about the local illicit drug supply to better inform public health and public safety responses. MADDS is a state-funded collaboration between Brandeis University researchers, the Massachusetts Department of Public Health, various town police departments and local community partners. Piloted in 2019 in Boston and New Bedford, MADDS currently partners with New Bedford, Quincy, Lynn, Boston, Greenfield, and Berkshire County communities, with new sites coming on board across the state. MADDS is part of the state's responses that align with the Harm Reduction Commission's recommendations. For more information, check out our one pager.
MADDS is funded by grants from the Centers for Disease Control, and the Substance Abuse and Mental Health Services Administration to the Massachusetts Department of Public Health, Bureau of Substance Addiction Services.
Our current sites:
Berkshire County
Boston
Brockton
Fall River
Gloucester
Greenfield
Lawrence
Lynn
New Bedford
Northampton
Quincy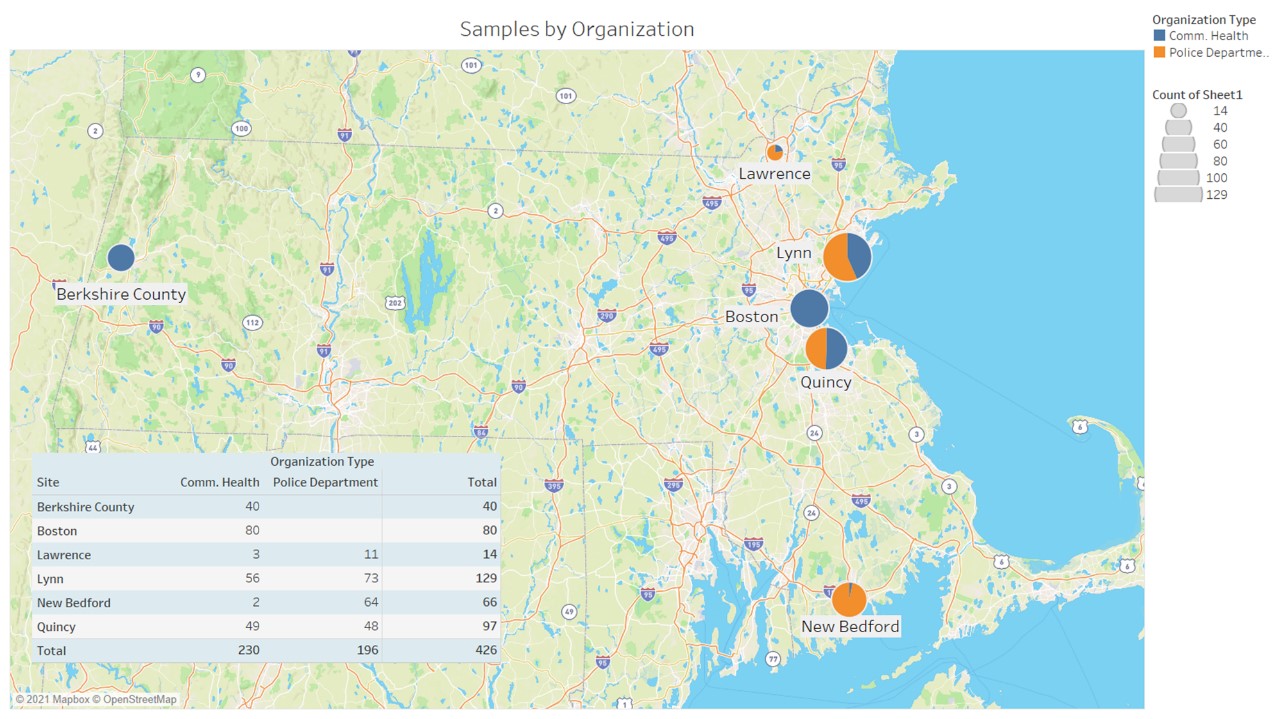 Contact us