As a graduate school and research institution, the Heller School has pioneered in a variety of policy areas, including international health; mental health; substance abuse; children, youth, and families; aging; international and community development; developmental disabilities; philanthropy; and work and inequalities.  For fresh insight and current thinking into these topics, the Heller School welcomes media inquiries. Contact Bethany Romano of the Heller communications team or visit our faculty and researchers section to find an expert for your story.
Featured News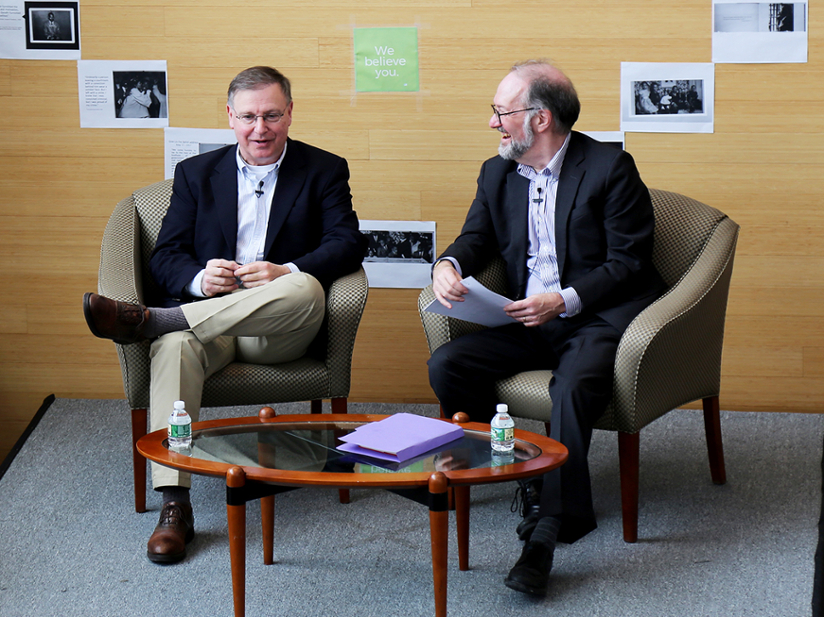 Heller News Release
January 24, 2019
Impeachment, treason and the complexities of special counsel Robert Mueller's Russia investigation dominated the conversation as Chuck Rosenberg, former senior FBI official, U.S. Attorney and DEA administrator, visited the Heller School for a "Conversation with the Dean" on January 23.
Dean David Weil started off the discussion by delving into Rosenberg's long career in federal law, including firsthand experience working for Mueller, former FBI Director James Comey and Bill Barr, the nominee for U.S. Attorney General.
Rosenberg said he had great respect for all three men and emphasized the non-political nature of his work in the Department of Justice.
"The job was always to follow the facts and enforce the law and do your best to administer justice," said Rosenberg, who served both Democratic and Republican presidents. "I never knew and never discussed with my colleagues their politics."