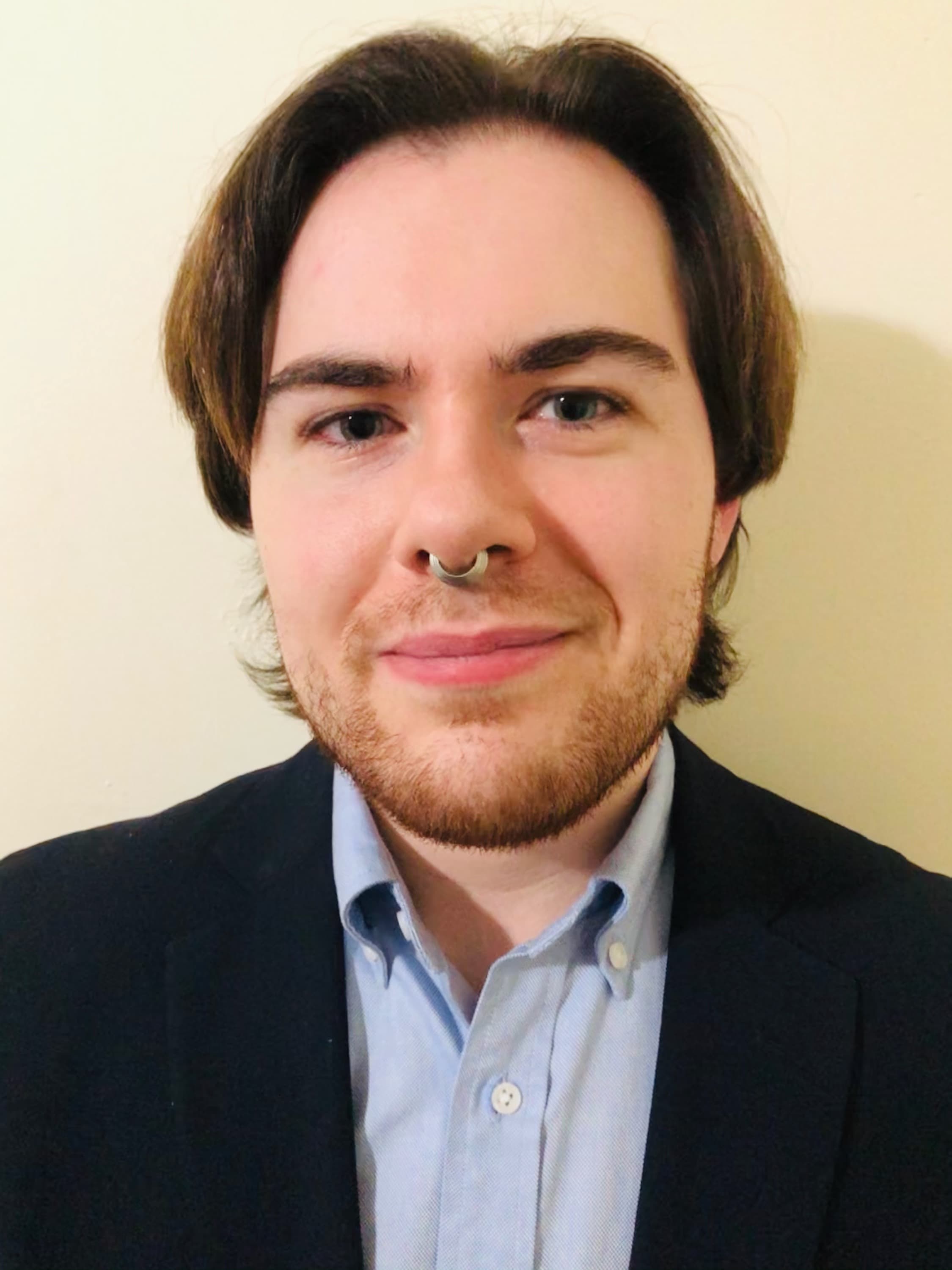 Reid Caplan
Graduate Research Assistant
Reid Caplan is a PhD student in the Children, Youth, and Families concentration at the Heller School. Their research works to promote community inclusion for people with intellectual and developmental disabilities, with a focus on cognitively accessible and participatory-action-based projects. In addition, Reid previously served as the Associate Director of Advocacy and Development at the Autistic Self Advocacy Network (ASAN), a national disability-policy nonprofit run by and for autistic people.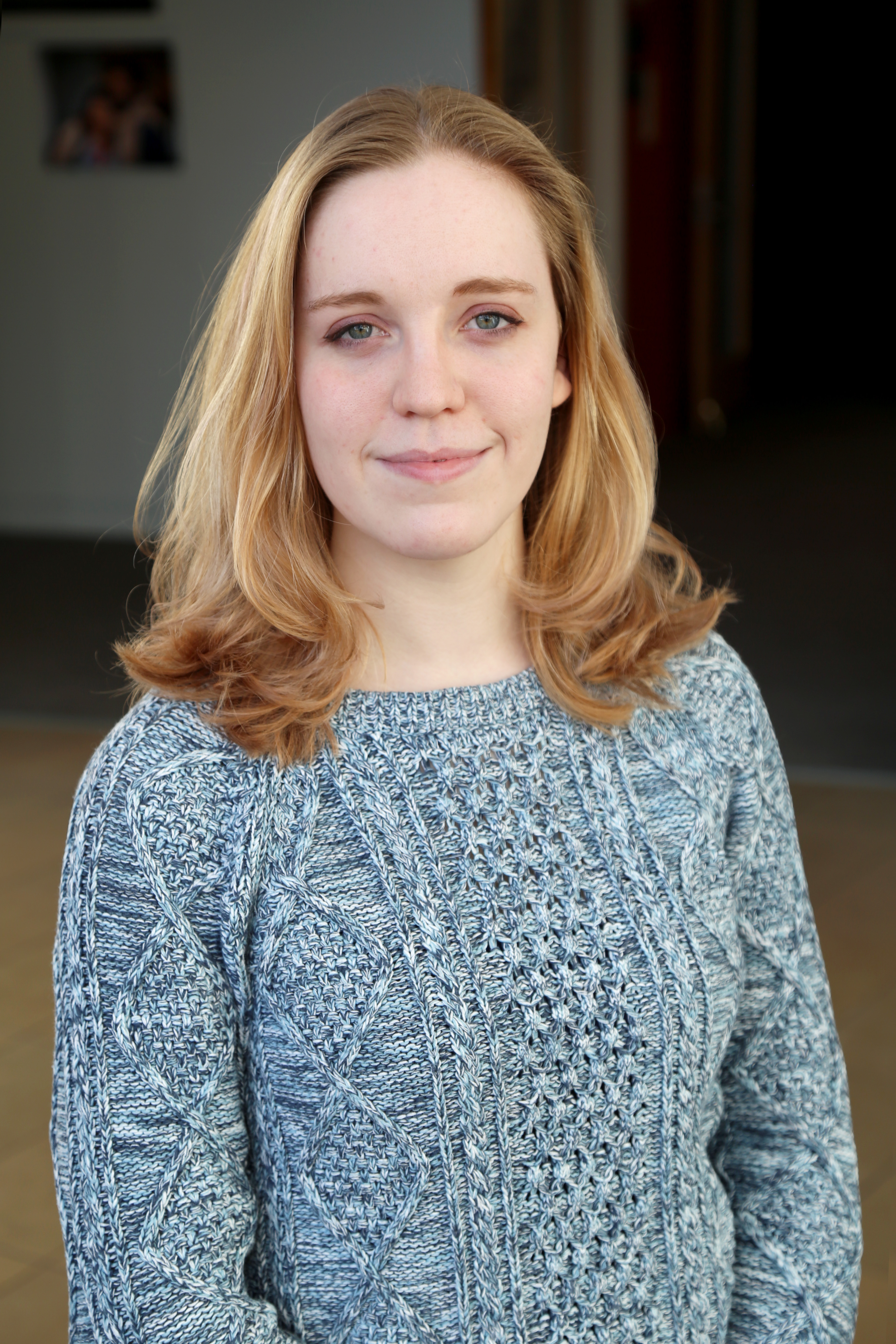 Anna Cass
Graduate Communications Strategist
Anna Cass received her BA from Brandeis senior in Health: Science, Society and Policy (HSSP). She pursued minors in Social Justice, Social Policy (SJSP), and Creativity, the Arts and Social Transformation (CAST). She has worked with Brandeis Student Accessibility Support as an Accessibility Fellow, providing guidance to students who are navigating accessibility at Brandeis. She is currently obtaining an MS at Brandeis in Digital Marketing and Design.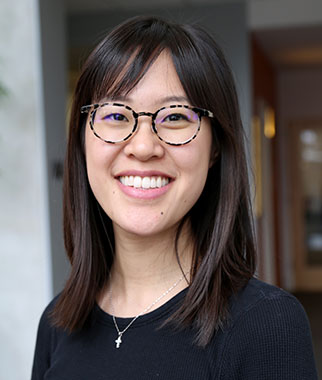 Natalie Chong
Graduate Research Assistant
Natalie Chong is a doctoral student at the Heller School for Social Policy and Management where she studies health policy and health services research. Her research interests include access to and quality of end-of-life care, as well as aging and health policy issues that impact older adults. She is also an analyst in RTI International's Quality Measurement and Health Policy Program, where she works to develop performance measures for federal quality reporting programs in post-acute care settings.
Elad Daniels
Graduate Research Assistant
Elad Daniels is a PhD candidate in the health concentration social policy doctoral program at Heller. He completed his second MA in economics from Hebrew University and his first MA in European Economic Policy from the College of Europe. He received his BA from Hebrew University, where he majored in economics and international relations. Prior to coming to Heller, he worked as a research associate at the Myers–JDC–Brookdale Institute in Jerusalem, researching hospital payment reforms and pharmaceutical-managed entry agreements in public healthcare systems. Prior to that, he worked as a junior economist at the Israeli Ministry of Finance. Elad is interested in applying advanced econometric techniques to better understand changes in healthcare markets, public policy, and societies.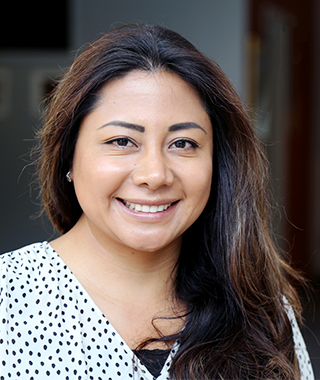 Fernanda Escobar
Graduate Research Assistant
Fernanda Escobar is a doctoral student in the Economic and Racial Equity concentration. Her research interests include American immigration policy, immigrant children's and families' experiences, intergenerational mobility, poverty, and equality of opportunity in the United States. She holds a Master's degree in Public Policy with a concentration in poverty alleviation from the Heller School for Social Policy and Management at Brandeis University. Prior to her doctoral studies, Fernanda was a research associate at the Institute for Economic and Racial Equity (formerly IASP), where she did quantitative analyses of national data to help understand the impact of policies on the racial wealth gap. Her prior jobs at the Consulate of Ecuador in Boston and the Massachusetts Immigrant and Refugee Advocacy Coalition provided her with a better understanding of how sound and well-developed policies can tackle the economic and social disparities between the immigrant community and American society. In addition, Fernanda worked at the Feinstein International Center at Tufts University, where she developed and supported case studies focusing on refugees'/immigrants' integration experiences in resettlement cities worldwide. Fernanda has also worked with disadvantaged communities in her home country, Ecuador, where she interned at the World Bank and volunteered with several NGOs.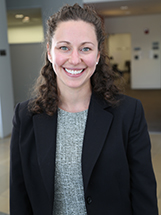 Gabrielle Katz
Graduate Research Assistant
Gabrielle Katz is a PhD candidate concentrating in health policy at the Heller School. Her research interests include understanding disparities in health access and quality of post-acute and long-term support services for older adults and adults with disabilities in the U.S. In addition to her role at Lurie, she is the Assistant Director for The Council on Health Care Economics and Policy at the Heller School for Social Policy and Management. Prior to the PhD program, Gabrielle worked in conducting program evaluation, technical assistance, implementation, and policy analysis for federal stakeholders like the Centers for Medicare & Medicaid Services and the U.S. Department of Housing and Urban Development, and state stakeholders the like the Massachusetts Department of Public Health.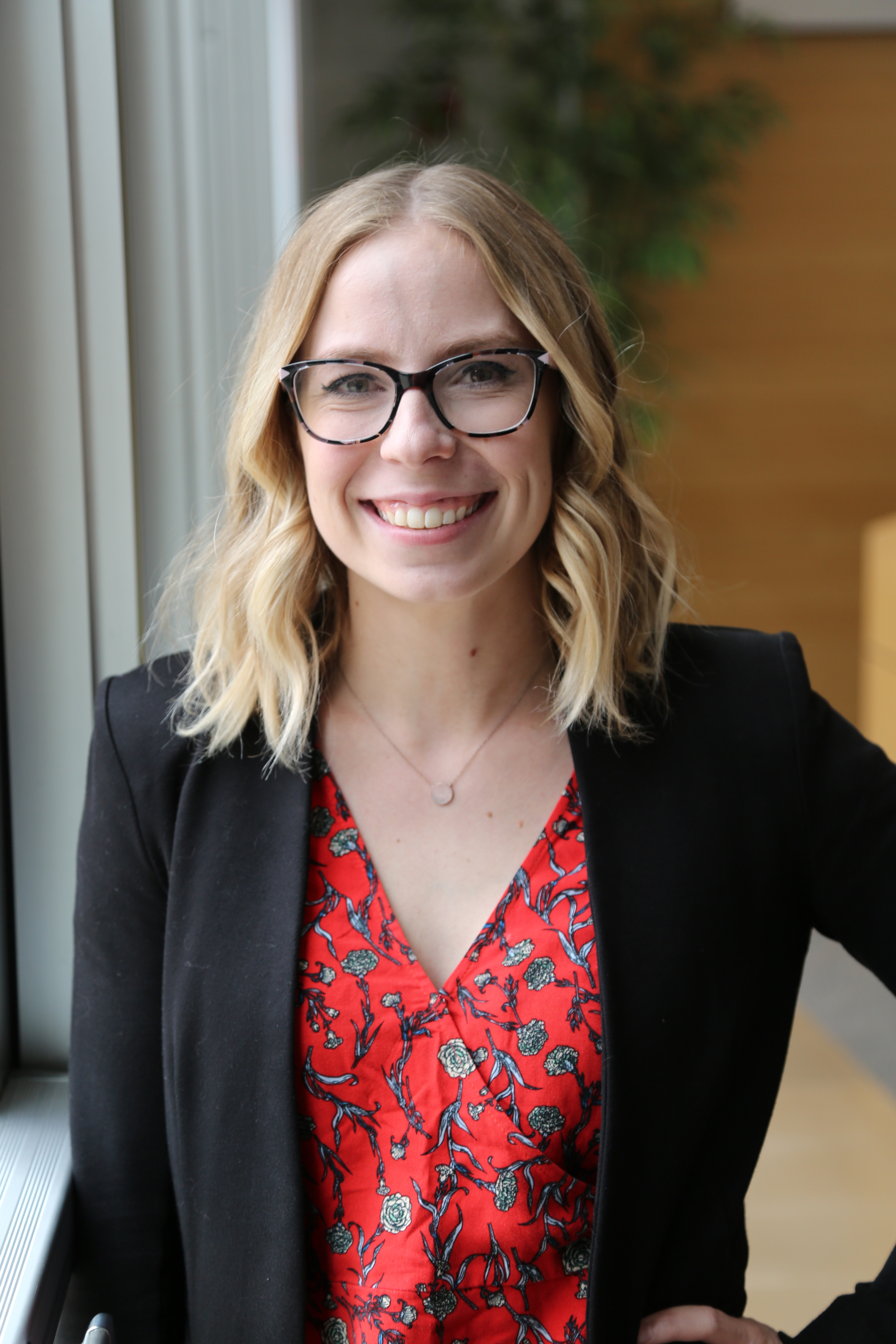 Emily Ledingham
Graduate Research Assistant
Emily Ledingham, MPH, is a PhD student and NIAAA pre-doctoral trainee studying behavioral health and disability policy. She received a Master of Public Health degree from Westminster College and a Bachelor of Science in Sociology from the University of Utah. Emily has worked on a variety of qualitative and quantitative research projects with the Institute of Behavioral Health and the Lurie Institute for Disability Policy, on issues such as opioid use disorders, peer supports, behavioral health treatment gaps, and sexual violence against people with disabilities. Prior to coming to Heller, she worked as a research consultant for the Utah Division of Services for People with Disabilities and was an adjunct professor at Westminster College in the public health program. Emily's research interests are primarily in substance use/mental health, chronic pain, health disparities, civil rights of people with disabilities, home and community-based services, sexual violence against people with disabilities, and access to health/social services.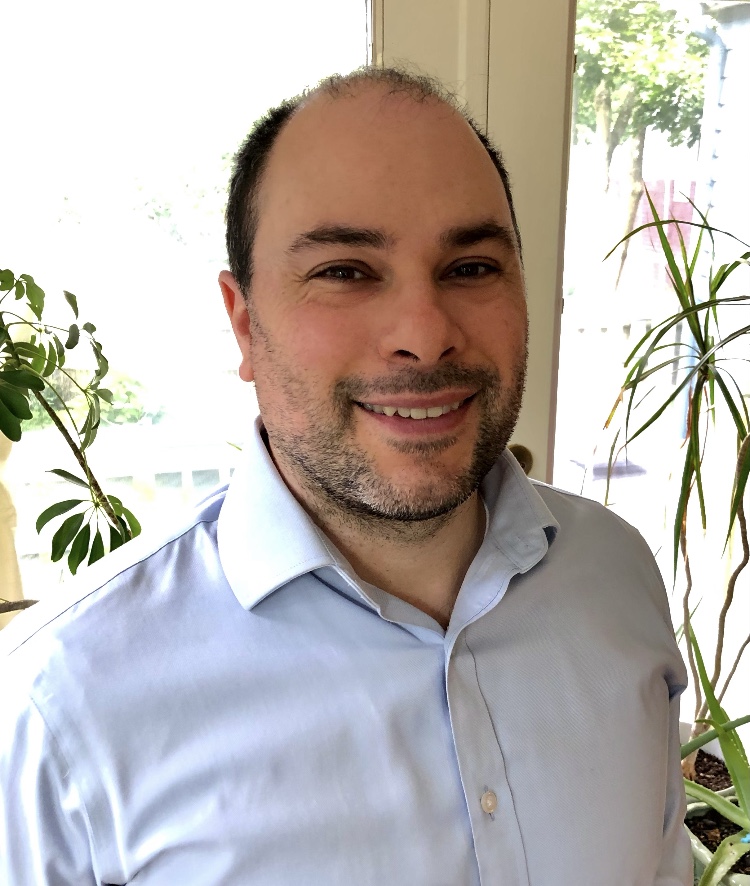 Kaili Mauricio
Graduate Research Assistant
Kaili

 Mauricio is a PhD candidate concentrating in Economic and Racial Equity at the Heller School. He received an MA in Economics from the New School and a BA in economics and history from Tufts University. His research interests include understanding the health impacts of financial stress, national trends on aging, and equity surrounding the use of personal debt. In addition to his role at the Lurie Institute, 

Kaili

 also serves as the 
quantitative methods student liaison for 
PhD students at Heller. Prior to the PhD program, 

Kaili

 worked for ten years at the Federal Reserve Bank of Boston as a Community Development Policy Analyst and a Small Bank Risk Analyst.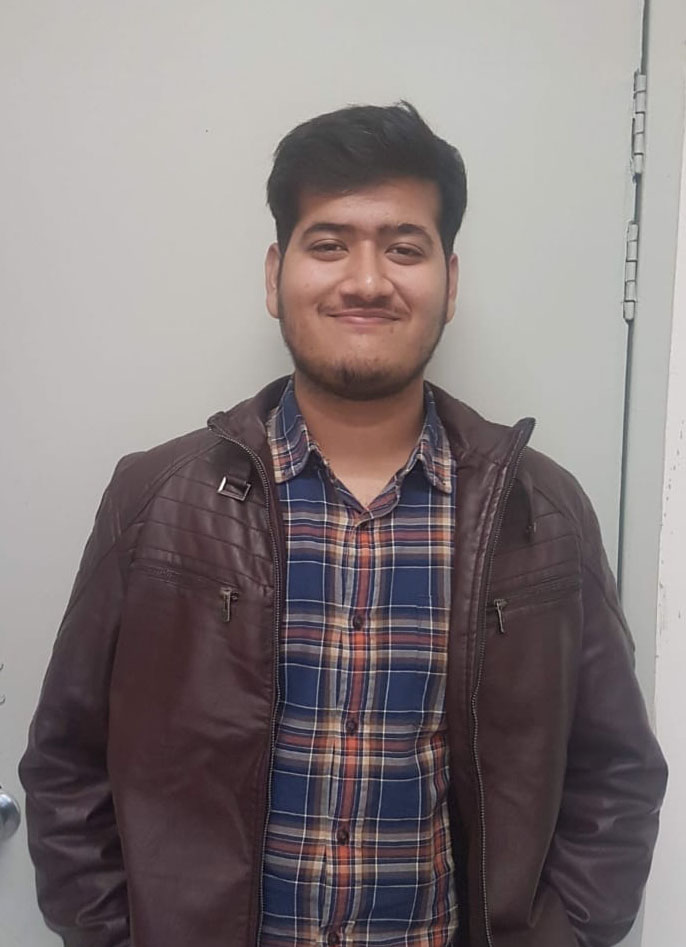 Mohammad Nosherwan Malik
Undergraduate Student Accessibility Specialist
Mohammad is a senior at Brandeis studying Physics. He works with the Lurie Institute as a student accessibility specialist. He also works in the Rogers Lab as a Biophysics Undergraduate Research Assistant. Outside of classes and academic work, Mohammad spends his time reading and playing football.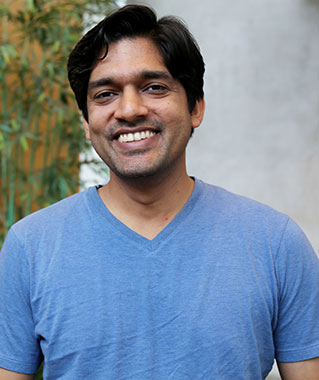 Kartik Trivedi
Graduate Research Assistant
Kartik Trivedi, MPA, is a PhD student interested in workplace inclusion, career pathways, and economic self-sufficiency as related to persons with disabilities. Kartik has several years of experience as a researcher in the workforce policy and inclusion. He has also worked as a researcher in development policies in India. If not in class or at work, you can find him taking photographs on the streets of Boston and surrounding areas. He also thinks that he makes the best chai on the east coast, a claim which is yet to be proven through conclusive research.