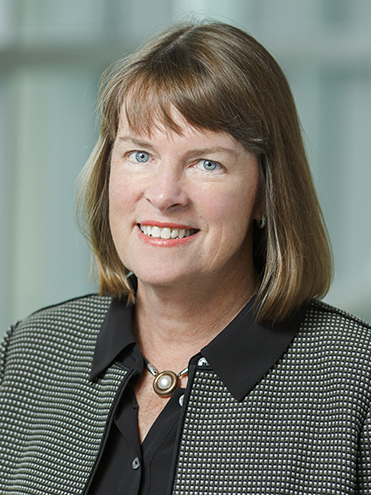 We are very pleased to announce that Lisa Lynch, the Maurice B. Hexter Professor of Social and Economic Policy, will be joining our team as the new Director of the Institute for Economic and Racial Equity. She will assume leadership of our institute in July of this year, when our current director, Dr. Maria Madison, officially begins her tenure as interim dean of the Heller School for Social Policy and Management.
"Professor Lynch brings an incredible wealth of expertise and knowledge to our team," said Dr. Maria Madison. "Her work embodies Heller's mission of knowledge advancing social justice, and she has been an amazing advocate for staff and students alike throughout her career. I can think of no one more qualified to lead IERE into its next chapter."
An internationally renowned economist, Professor Lynch has published extensively on the drivers of economic wellbeing focusing on racial and gender inequities, the impact of technological and organizational innovation on workers and firms, youth unemployment, the differential impact of U.S. economic policy on marginalized and minoritized groups, and more. Her dedication to building a better world for individuals and families does not stop at scholarship. She served as chief economist at the U.S. Department of Labor from 1995 to 1997, the director and chair of the board of directors of the Federal Reserve Bank of Boston from 2004 to 2009 and from 2007 to 2009 respectively, and the chair of the Conference of Chairs of the Federal Reserve System in 2009.
Professor Lynch has served the Brandeis University community as Dean of the Heller School for Social Policy and Management, Interim President of Brandeis University, and Brandeis University's Provost and Executive Vice President of Academic Affairs. In each of these roles at Brandeis, she worked tirelessly to improve the working and learning environment including the development of policies and structures to increase faculty, staff, and student diversity and support systems for people from underrepresented groups. Dedicated to student success, she has served as a mentor and advisor to PhD and masters students throughout her tenure at Heller and is currently an advisory board member for both the Segal Citizen Leadership program and the Our Generation Speaks program.
"We are thrilled to welcome Lisa as the new Director of our Institute and look forward to working with her on expanding our mission on furthering economic and racial equity and justice," said IERE Associate Director Tatjana Meschede.
Please join us in welcoming Professor Lynch as the new Director of the Institute on Economic and Racial Equity!