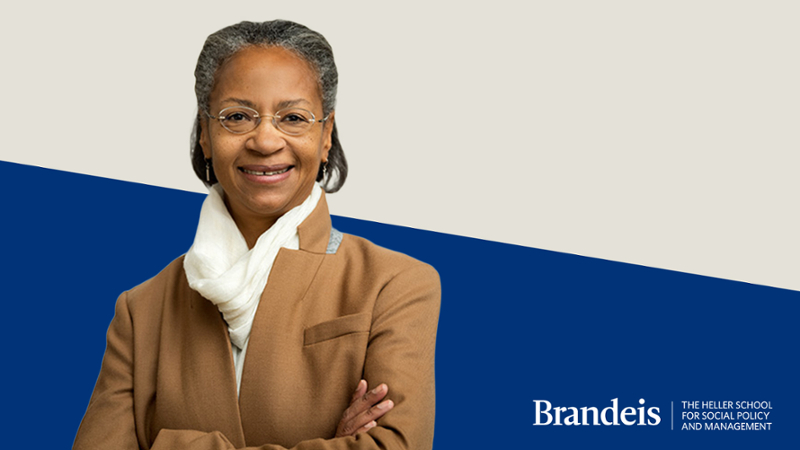 We are pleased to share some very exciting news. IERE Director Maria Madison will be bringing her expertise in fostering inclusive and engaging pedagogy and her strong commitment to economic and racial equity to the highest level of the Heller School for Social Policy and Management as the Interim Dean beginning this summer. During the two years that she has served as our director, IERE has undergone a process of incredible growth. Just this year, we've announced exciting new grants, innovative initiatives, and new team members who are at the cutting edge of impact- and community-centered research. Though Dr. Madison's tireless dedication will be sorely missed at IERE, we are eager to see the positive change she will undoubtedly bring to the Heller School as a whole. 
Read the Heller School's Announcement
"We are thrilled for Maria to bring her skills and expertise to the Deanship of the Heller School, and look forward to supporting her in this new role," said Associate Director of IERE Tatjana Meschede. "We thank her for leading our work with tireless energy, leading our renaming process and moving the Institute to its next stage. Building on our stellar research record on racial wealth disparities, work pathways, and housing and community stability, she added critical new partnerships and expanded both the team and our scope of work."
Over the next few weeks, we will be sharing even more exciting news, including announcing some new members of our team, new developments with our projects and initiatives, and new partnerships with organizations that are working to advance the cause of equity. Be sure to keep an eye on our twitter, newsletter, or the IERE website, so you don't miss out.