IIDDEAL-2 Project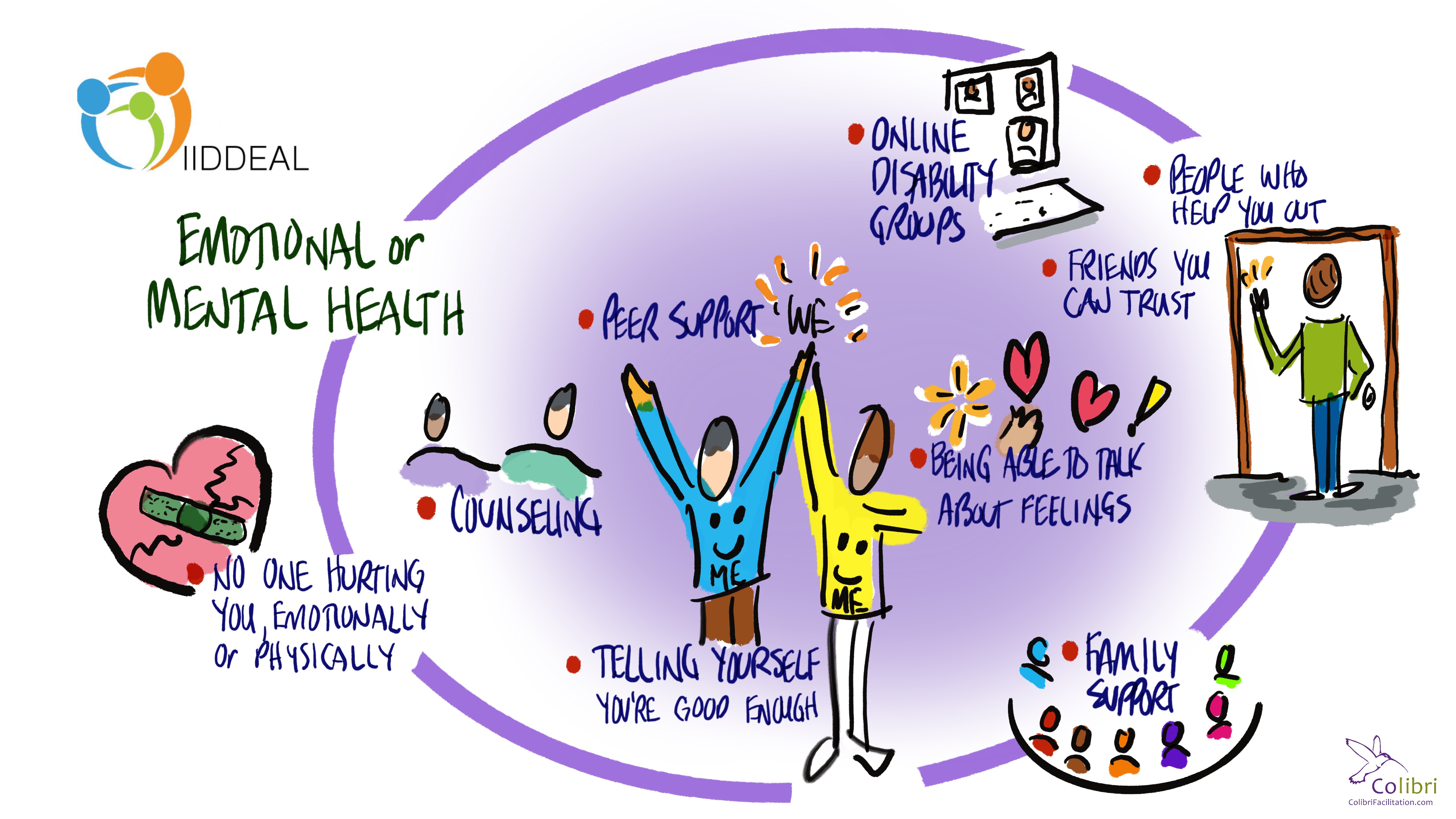 The MMHRC and the Institute for Behavioral Health at Brandeis University are proud to collaborate with the Institute for Exceptional Care (IEC), Arnold Ventures, and Tim Corey at Colibri Facilitation on IIDDEAL in 2022 and 2023.
What is IIDDEAL and What is it About?
IIDDEAL stands for: Individuals with IDD Engaged, Aligned, and Leading Outcomes that Matter.
IIDDEAL includes:
people with IDD
family care partners
clinicians
insurers/government
IIDDEAL helps these groups agree on the most important health and life results and approaches.
In IIDDEAL, these groups of people are called stakeholders. IIDDEAL is a project that brings stakeholders together to build:
trust
understanding of each other and the ability to come to agreements
learnings so that future patient-centered outcomes research (PCOR) is more meaningful and inclusive of stakeholders.
What is the IIDDEAL Work Product?
IIDDEAL will produce a Health Outcomes Framework about what these important health and life results are.
The Framework will help make future patient-centered outcomes research (PCOR)
include what's important to people with IDD
be easier for clinicians, insurers, and government to support.
What Activities Were Done in IIDDEAL So Far?
We invited stakeholders through:
Disability groups
Advocates
Personal contacts
Professional groups like ones for doctors and nurses
State and federal agencies
Healthcare groups
Research partners
 We made sure to include stakeholders with different backgrounds:
Race/ethnicity
Life stage/age
IDD condition
Communication preferences
Gender
Geography (where they live)
Our stakeholder activities included:
one-on-one meetings with self-advocates about their health stories.
an illustrator (artist) drawing their health stories.
meetings with stakeholder groups.
review and feedback on the meeting summaries
Please visit the IEC website for more details.