Upcoming Events
There are no upcoming events at this time. Please check back soon. 
Our most recent webinar:
Providing Perinatal Care to Expectant Mothers with Physical Disabilities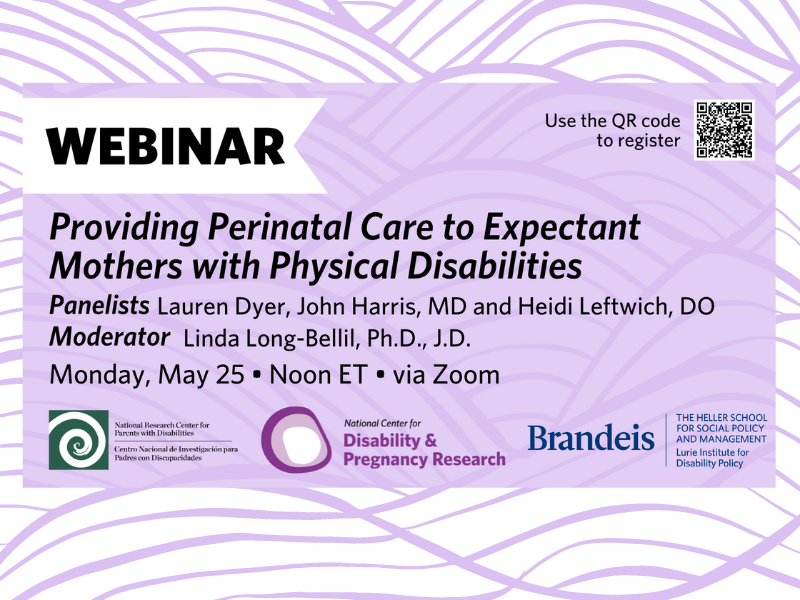 Many clinicians have little experience caring for people with physical disabilities, particularly in addressing their needs regarding reproductive health and pregnancy. In this webinar, Lauren Dyer, a parent with a physical disability, shared her lived experience navigating perinatal care. Additionally, Drs. John Harris and Heidi Leftwich described the reproductive health and perinatal care needs of people with physical disabilities and how we can improve care for this population. They discussed how to approach issues such as communication, preconception counseling, and specific considerations for pregnancy, labor and delivery, and postpartum care.
webinar Recording Available Soon

Please visit our page for past events.

To stay up-to-date on upcoming events at the NCDPR, please subscribe to our newsletter or follow us on social media.