Advisory Board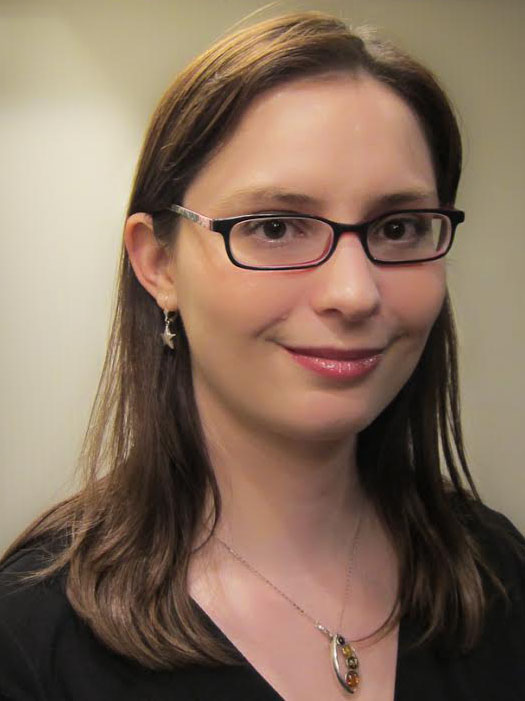 Samantha Crane
Sam Crane is an Autistic mother and Legal Director of the DC Quality Trust for Individuals with Disabilities; her interest in the Center is both personal and professional. As an autistic, queer mother who also used ART, she has lived experience of being autistic and pregnant. Although her experience was positive overall, successful pregnancy required careful navigation of the healthcare system, strong self-advocacy, and a robust network of supports (including supports to help accommodate her communication and sensory needs during labor). She believes that the participation of advocates with strong policy knowledge and lived experience on advisory boards is critically important. She also serves on the Interagency Autism Coordinating Committee (IACC), which oversees autism research and services delivery systems, and served on the American Bar Association's Commission on Disability Rights.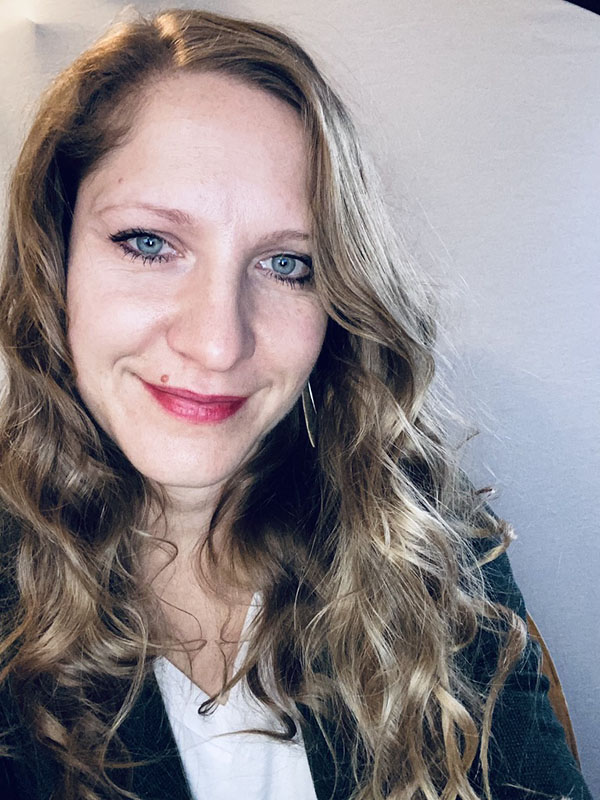 Joanne (JoJo) Forbes
Joanne "JoJo" Forbes is a deaf mom of two beautiful KODAs. KODAs stands for Kids of Deaf Adults. KODAs often are raised in a bilingual environment, using ASL and English as their primary languages. Being a deaf mom in a primarily hearing community presents its own unique set of challenges with communication access and discrimination. During her pregnancy, she had to navigate a difficult bureaucratic system in order to ensure communication through an interpreter went smoothly during her birthing process. JoJo received her Master's in Sign Language Teaching from Gallaudet University in 2013 and is currently a full-time ASL professor at Oakland Community College in Southeast Michigan. In addition, she provides ASL mentoring support to hearing families with deaf children. JoJo is happy to serve as an advisory board member to support this important work in addressing pregnancy and perinatal disparities in people with disabilities, particularly with the deaf and hard of hearing population.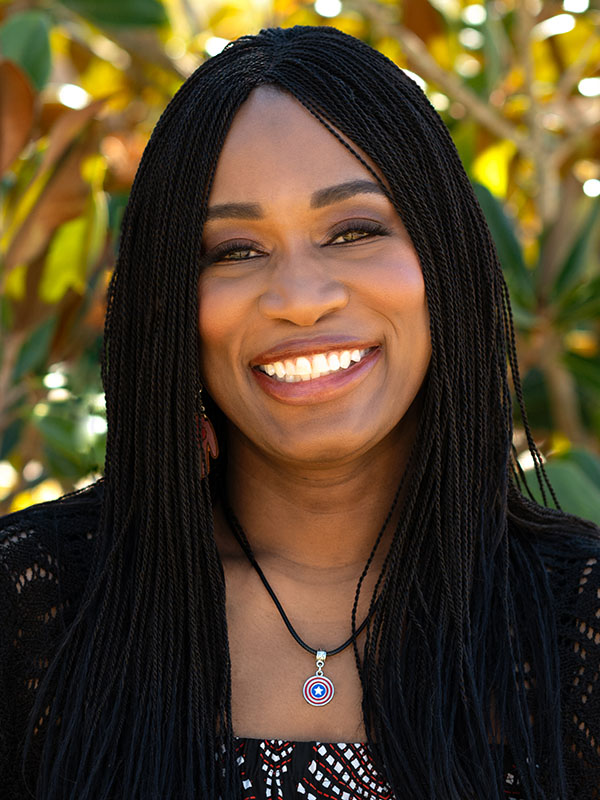 Morénike Giwa-Onaiwu
Morénike Giwa Onaiwu, PhD(c), MA, (she/her/they/them pronouns) is an educator, writer, public speaker, parent, and global advocate whose work focuses on meaningful community involvement and leadership, disability, racial, and gender equity, dismantling stigma, and inclusion and empowerment. Morénike has been published by Palgrave MacMillan, Jessica Kingsley Publishing, and most recently, Beacon Press. Often drawing from relevant educational and professional experience combined with lived expertise as a multicultural non-binary woman of color in a neurodiverse and serodifferent family; late-diagnosed adult on the autism spectrum; and survivor of intimate partner violence, Morénike is a highly sought-after presenter, consultant, and subject matter expert who resides in the U.S. Gulf Coast with a spouse and and six amazing biological and internationally adopted pre-teen to young adult children with disabilities. Morénike, a Humanities Scholar at Rice University, is also founder and principal operator of Advocacy Without Borders and holds leadership positions in various organizations, including Autistic Women & Nonbinary Network, Foundations for Divergent Minds, and Dove Orchids.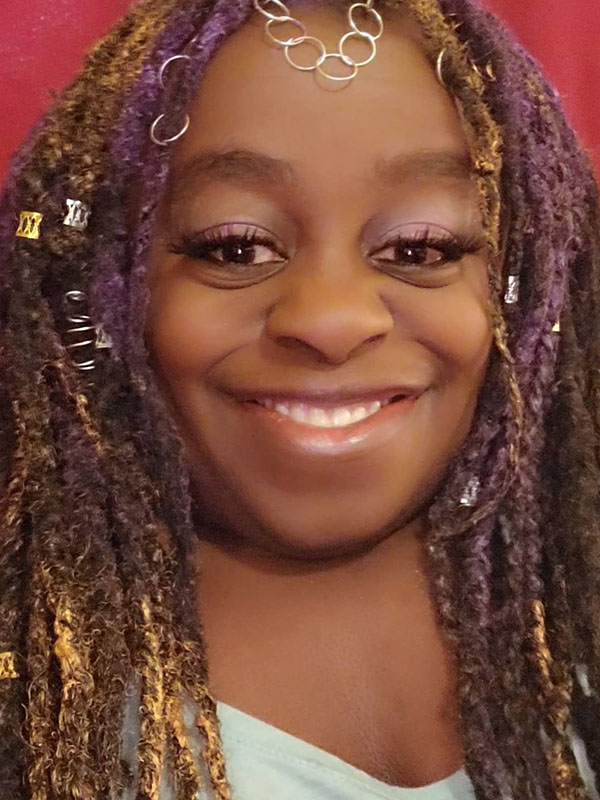 Charity Hueckstedt
Charity Hueckstedt, who has Osteogenesis imperfecta, has two children, one of whom also has osteogenesis imperfecta. Charity has served on the Transit Advisory Committee, SOAR School-Age Implementation and Action Teams, State Independent Living Council, State Rehabilitation Council, and the NICU Advisory Board. In the past, Charity has been an AmeriCorps member and volunteer trainer, as well as a project coordinator for an agency. She has conducted workshops on self-advocacy and self-determination and has conducted, assisted, and presented at various retreats and conferences. Charity has trained project trainers, developed quarterly newsletters, and conducted project overviews. Throughout her life, she has sat on many advisory boards and committees, including: Mayors Advisory Board, Project Heaven Advisory Board, Home of Your Own (HOYO) Committee, Path Advisory Board, Healthy Futures Advisory Board, Correlation Transportation Advisory Board, and Abused Women Advisory Committee. She has also served on the Metro Transit Advisory Committee, SOAR School-Age Implementation and Action Teams, and Neonatal Intensive Care Unit (NICU) Advisory Board.
In addition, Charity has conducted sensitivity trainings for private and public organizations and other service providers such as high schools and universities, the MIID Conference (now known as APSE Mental Health/ Mental Retardation Conference), local state chapters, the Arc Annual Conference, recreation conference, Disability Day at the Capitol, and Different Regional Facilities.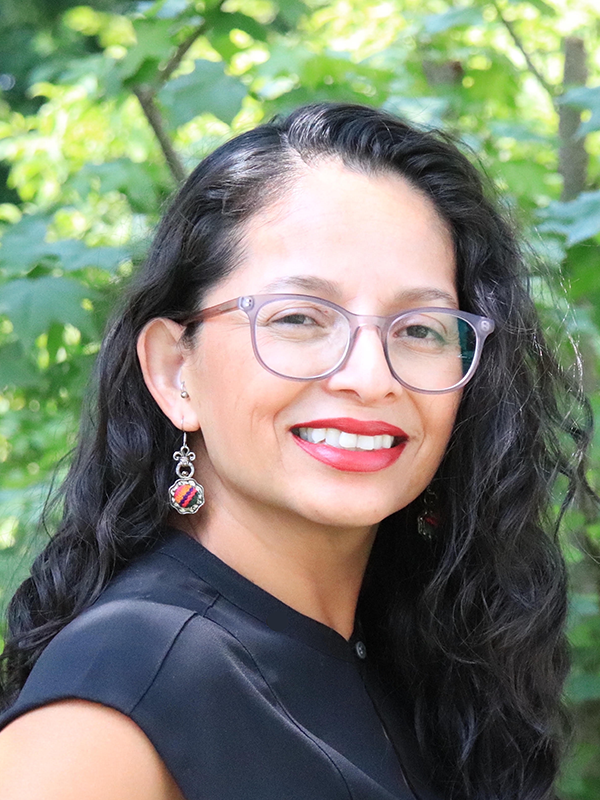 Norma Morán
Norma Morán, MA, is a Deaf mother of three children who are Hearing, Deaf, and Hard of Hearing. In addition to raising her children, she is also an appointed member of the Maryland Advisory Council of the Deaf and Hard of Hearing (MACDHH) for the State of Maryland and the Maryland/Washington DC Chapter of Hands and Voices, a national advocacy organization for families with Deaf/HH children. She is also heavily involved in the Deaf Latine community in the metropolitan area of Washington, D.C. A native of El Salvador, she immigrated to the U.S. as a toddler and grew up juggling multiple identities along with multiple cultural responsibilities. Thus, she is familiar with many structural barriers experienced by Deaf women, especially Deaf women of color with varying degrees of language fluency, language deprivation, and access. Norma obtained her Bachelor of Science degree from Rochester Institute of Technology (Rochester, NY) and a Master of Arts degree from American University (Washington, D.C.) along with certificates in Diversity, Equity, and Inclusion from Northwestern University and Cornell University. Norma has given numerous presentations for a wide variety of organizations and institutions.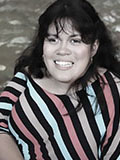 Jennifer Senda
Jennifer Senda is a Mexican-American mother and college student who has cerebral palsy and uses a wheelchair. Fluent in both Spanish and English, Jennifer is a strong advocate for parents with disabilities and a blogger for the Disabled Parenting Project. Jennifer lives in Kansas City, Kansas with her 9-year-old son who has ADHD and anxiety and makes every day an adventure. Jennifer believes the biggest issue facing parents with disabilities and their families is society's stigma and she is excited to dedicate her attention to the needs and experiences of parents with disabilities from marginalized communities.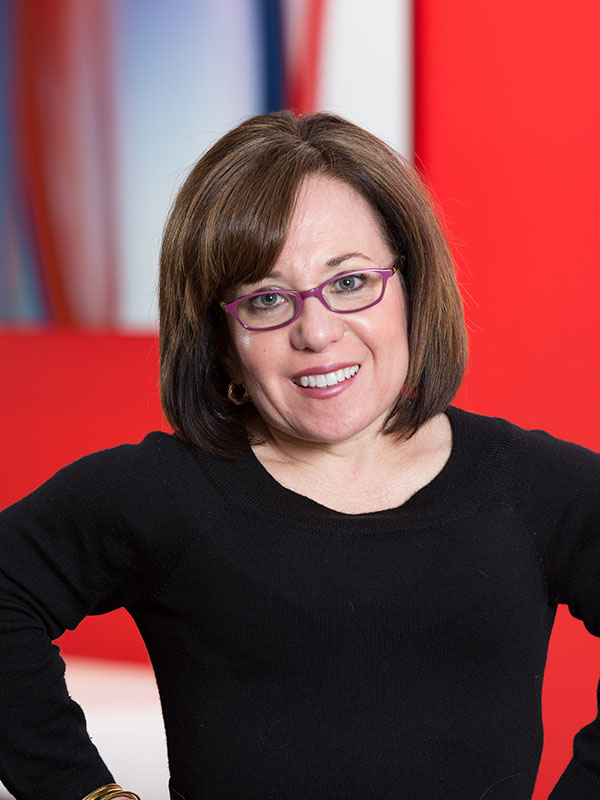 Laura Stout
Laura Stout is the Director of Contract Operations at Blue Cross Blue Shield of Massachusetts, President of the Empowering Abilities Employee Resource Group at Blue Cross and is actively involved in the Work Without Limits Disability Executive and Business Advisory Board, a statewide network of engaged employers and innovative, collaborative partners that aims to increase employment among individuals with disabilities. Laura was appointed by Massachusetts Governor Charlie Baker to the Advisory Board of the Massachusetts Commission Against Discrimination and is also a member of Attorney General Maura Healey's Disability Rights Advisory Committee. Laura is an active member of Little People of America and is a little person who has two daughters with her husband Therin who is also a little person. Their oldest daughter, who is 13-years-old, is a little person like Laura, and their youngest daughter is 11-years-old and an average size person.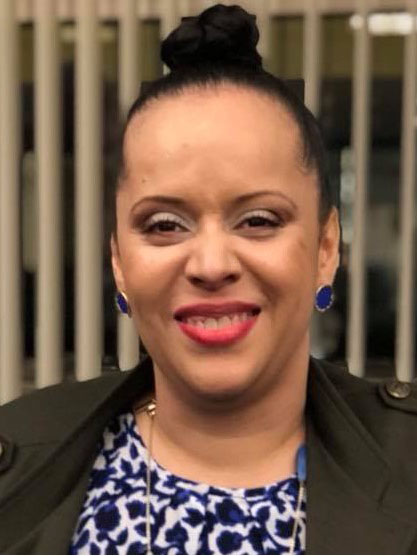 Heather Watkins
Heather Watkins is a disability advocate, author, blogger, mother, speaker, and consultant who was born with muscular dystrophy. A disabled Black woman living in Boston, Massachusetts, she graduated from Emerson College with a B.S. in Mass Communications. A cane-user and occasional wheelchair-user, Heather is the mother of a young adult daughter and was guardian for her nephew, who has an intellectual disability, through a Department of Children and Family Services kinship placement. Heather serves on a number of disability-related boards and is a former Chair of Boston Disability Commission Advisory Board. Heather is also a founding member of Harriet Tubman Collective, composed of Black Deaf and Black Disabled activists, artists, and organizers and a co-founder of Divas with Disabilities Project, a group aimed at showcasing the diversity and normalcy of women of color with the goal of impacting and transcending the definition of what disability looks like from group members' own perspectives. Heather writes/blogs as an extension of her advocacy; her blog is called Slow Walkers See More and includes reflections and insight from her life with disability. Heather's short story, "Thank God I have Muscular Dystrophy," was published in 2013 as part of compilation in the Thank God I...Am an Empowered Woman book series.