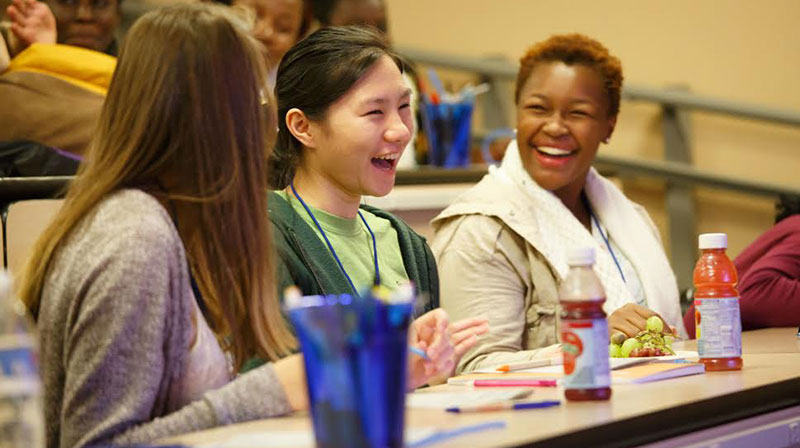 Broadly defined, youth philanthropy is the giving of time, talent, treasure and ties, by youth, for social good and social change. Youth grantmaking programs provide young people money and mentorship to directly fund nonprofit organizations. Done well, youth philanthropy helps young people develop useful, transferable skills, a sense of efficacy and connection, and a potentially long-lasting inclination for community engagement. The Sillerman Center is committed to engaging both youth and adult constituents in youth philanthropy. We aim to do this through publications, events, and presentations.
Briefs: Our Social Justice Funder Opportunity Briefs, "From Beneficiary to Active Agent: How Youth-Led Grantmaking Benefits Young People, Their Communities, and the Philanthropic Sector," and "Community-Centric Youth Philanthropy: A Case Study of Greater Worcester Foundation's Youth for Community Improvement Program," explore youth philanthropy as a model with the potential to make grantmaking more democratic, inclusive, and responsive to the needs of underserved communities. Youth Philanthropy is also a model that, if more widely supported and expanded, could contribute significantly to the preparation of sophisticated future grantmakers who share social justice values.
Articles: We have written several blog posts and op-eds on youth philanthropy.
Presentations: We give frequent presentations on youth philanthropy. Examples of such presentations include:
Resource Guide: This resource guide is geared towards those looking to start or reimagine youth philanthropy programs. Topics range from questions to ask when starting a youth philanthropy program to resources on liability and accounting policies.
Events: 
Northeast Youth Philanthropy Gatherings
From 2015-2017, The Sillerman Center, in partnership with local and national youth philanthropy conveners, hosted a series of three youth philanthropy gatherings. Key takeaways from these events are that networking, collaboration, and increased learning on social and racial justice and philanthropy are more important than ever. Photos from the 2017 gathering!
Project Team
Sheryl Seller, '11, MA'13, Project Director
Katherine Scott, Strategic Advisor