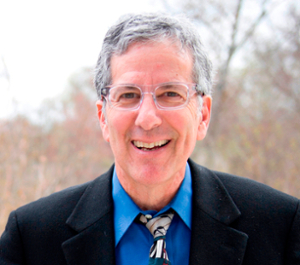 In Memoriam 
Andrew "Andy" Hahn
We are greatly saddened by the loss of Andrew "Andy" Barry Hahn, who passed away on July 25, 2022, after a long battle with Parkinson's disease. Andrew was loved and admired by so many of us at the Heller School, surely for his professional accomplishments, but as much for his warmth, integrity and profound generosity to our community.
After earning degrees from American University and Harvard University, Andrew earned a Ph.D. from the Heller School in 1978. In addition to his award-winning teaching and mentoring, advising and administrative leadership roles at the Heller School, he also co-founded The Center for Youth and Communities in 1983 and was, from 2008-2014, the inaugural director of the Sillerman Center and, later, our Director Emeritus. 
Andrew was a noted expert in program evaluation and an author of numerous articles and case studies about positive youth development, including causes and solutions for high school dropout rates. He advised and wrote extensively about effective nonprofit practice. He was a consultant to the World Bank and served on the boards of a variety of foundations and nonprofits including The Steppingstone Foundation, The Greenlight Fund in Boston and the national organization, Youth Build.
Andrew is survived by his wife Elizabeth Whitman Hahn; daughters Jillian Hahn Kohl (Bryan Kohl) and Shira Hahn Rice (Andrew Rice); grandchildren, Ori, Talia, Milo and Etta; sister Lisa Hahn Kessler (Adam Kessler); sister-in-law Marika Hahn and many dear brothers and sisters-in-law; nephews, nieces, cousins and extended friends and family.
A link to an obituary published in The Boston Globe, including information about services and preferred donations in Andrew's memory, can be found here.
---
At the Sillerman Center:
Philanthropy Massachusetts has created a Disaster and Emergency Relief Resource List due to the COVID-19 crisis. This list will be constantly updated and is extremely useful for funders and individuals looking to provide thoughtful resources to our communities. Please stay safe and take care of one another.