Christian Bijoux
Chris Bijoux is a PhD student in the Assets and Inequalities concentration at The Heller School at Brandeis University. He received an MPH in Health Management & Policy from Drexel University and a BA in Psychology from CUNY City College. Chris currently serves as Director of the Dually Involved Youth Initiative—a collaborative effort by the Juvenile Probation Department (JPD), the Department of Family and Children's Services (DFCS), Behavioral Health Services, and the Trail Court designed to provide coordinated and intensive services for youth and their families—in Santa Clara County, CA. Chris also serves as a Racial Equity Specialist, facilitating professional development workshops designed to help organizations deepen difficult conversations on race and racism. Chris' research interest includes the exploration of effective antiracist approaches for improving the life outcomes of justice system-involved youth, particularly youth of color.
Habiba Braimah
Habiba Braimah is a doctoral student in Social Policy at The Heller School at Brandeis University. She received her M.A. in Higher & Postsecondary Education at Teachers College, Columbia University, and her B.S. in International Business & Marketing at SUNY Plattsburgh. Prior to her doctoral studies, Habiba served as an Academic Advisor for the Accelerated Study in Associate Programs at the City University of New York at LaGuardia Community College, where she worked closely with students from underserved communities, providing a range of financial, academic, and personal support. Her research interests include college access and exploring the recruitment and retention of faculty of color at predominantly white institutions.
Kaitie Chakoian-Lifvergren
Kaitie is a doctoral student studying Social Policy at the Heller School and Sociology through the College of Arts and Sciences. Her academic and professional work has centered on gender-based violence.  She is currently a Graduate Research Assistant in the Institute on Assets and Social Policy working on a an action research project evaluating a new national training and technical assistance program for agencies that support survivors of human trafficking. She has also done research on the impact of sexual harassment on home health workers, the experience of female black college students who experience racial and sexual harassment, and Boston Builds Credit, a citywide campaign to improve financial outcomes for Boston residents. Kaitie earned an MEd from Northeastern University and a BA from Simmons College. Prior to the PhD program at Brandeis, Kaitie worked in the gender-based violence movement doing direct service, volunteer management, and community mobilization work.  She is a Commissioner on the Upper Middlesex Regional Commission on the Status of Women. Future research will examine instances of gender-based violence and the myriad sites and causes of loss of agency, as well as survivor resistance, with a focus on the affects of trauma on embodiment.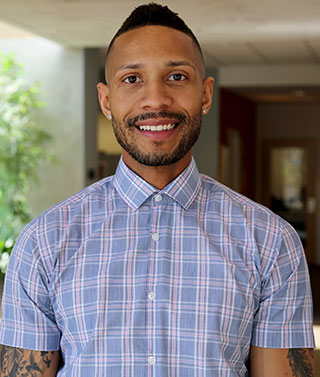 Aaron Coleman
Aaron D. Coleman is a PhD candidate in Social Policy at Brandeis University. He received an MSW from Boston University, of Boston M.A., in 2012 and a BSW from Western Carolina University, Cullowhee N.C., in 2009. Prior to his doctoral studies, Aaron became a teacher in a title one public school located in Anacostia, Washington D.C. As a program coordinator at the Boston Public Health Commission, he also lobbied Massachusetts legislatures to include enumeration efforts for anti-bullying and piloted health education programs within Boston Public High Schools. A recipient of the rigorous and renowned Robert Wood Johnson Foundation Health Policy Research Scholars fellowship, Aaron's research interests include education inequality, the culture of poverty, social movements, community network systems, syndemics and HIV/AIDS among Black men who have sex with men. 
His current work includes a study aiming to understand the role of religious doctrine on congregational health programming efforts.
Ofa Liz Ejaife
Ofa Liz Ejaife is a doctoral student in the Assets and Inequalities concentration at the Heller School for Social Policy and Management. She received a M.A. in Community Psychology and her B.A. in Psychology, both from the University of Massachusetts Lowell (UML). Prior to her doctoral studies, Ofa worked as a program manager at Suffolk University Law School. She also previously worked as a program evaluator at the Center for Community Research and Engagement at UML, focused on various community-based projects, such as: advancing wellness in the workplace, reducing crime and recidivism, promoting cultural competence in healthcare delivery, amongst others. Currently, Ofa's research explores occupational landings by race/ethnicity, gender and sexual orientation, and social determinants of Black sexual minority women's health and well-being.
Fernanda Escobar
Fernanda Escobar is a doctoral student in the Assets and Inequalities concentration. Her research interests include American immigration, intergenerational mobility, and poverty and equality of opportunity in the United States. She holds a Master's degree in Public Policy with a concentration in poverty alleviation from the Heller School for Social Policy and Management at Brandeis University. Prior to her doctoral studies, Fernanda was a research associate at the Institute on Assets and Social Policy where she did quantitative analysis of national data to help understand the impact of policies on the racial wealth gap. Her prior jobs at the Consulate of Ecuador in Boston and the Massachusetts Immigrant and Refugee Advocacy Coalition provided her with a better understanding of how sound and well-developed policies can tackle the economic and social disparities between the immigrant community and American society. In addition, Fernanda has worked with disadvantaged communities in her home country, Ecuador, where she interned at the World Bank and volunteered with several NGOs.
Misti Jeffers
Misti Jeffers is a PhD 
student in the Assets and Inequalities concentration. 
She received a MA in Child Study and Human Development from Tufts University and a BS in Child Psychology and Human Services from East Tennessee State University, where she was a McNair Scholar
. She previously 
worked in program evaluation at Jumpstart for Young Children and in direct care at a trauma-based youth behavioral health setting. 
Her current research interests include exploring youths' perceptions of opportunity and evaluating policies that increase access to human, social, and financial capital as a means to interrupt intergenerational transmission of poverty, particularly in rural Appalachia. She is also a graduate research assistant at the Institute on Assets and Social Policy and Brandeis University.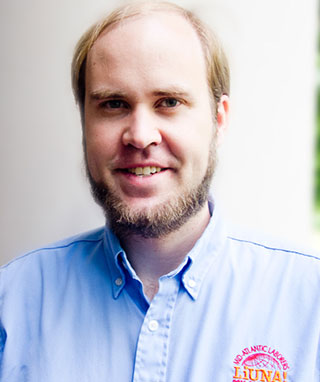 Benjamin Kreider
Benjamin Kreider
 is a doctoral student whose research interests include the U.S. labor movement, precarious work, and the gig economy.  His dissertation examines low-wage immigrant worker organizing in the Boston area.  He currently serves as a research consultant for United for a Fair Economy and previously interned at the Economic Policy Institute, among other think tanks, in Washington, DC.   He has presented research at the Labor and Employment Relations Association Annual Meeting, the Labor Research and Action Network, and the Transatlantic Student Symposium in Berlin, Germany.  Prior to coming to Heller, Mr. Kreider worked as a strategic researcher for the Laborers' International Union, which represents hundreds of thousands of construction and public workers in the U.S. and Canada.   He earned his MA in German and European Studies from the Georgetown University School of Foreign Service and his BA in Government and German from Bowdoin College.   Mr. Kreider received a Fulbright Fellowship from the U.S. Department of State to serve as an English Teaching Assistant in
 Germany.

Teresa Kroeger
Teresa Kroeger is a doctoral student in Social Policy in the Assets and Inequalities concentration at the Heller School at Brandeis University. She researches the role of labor policies on social and economic inequality. Kroeger's recent work focuses on gender and racial earnings gaps and occupational segregation. Prior to joining the Heller School, she conducted research at the Economic Policy Institute, the Center for Economic and Policy Research, and the American Institutes for Research. Kroeger received her M.A. in Social Policy from Brandeis University and B.A. in economics and sociology from the University of California, Santa Cruz.
Jamie Morgan
Jamie Morgan is a doctoral student at the Heller School in the Assets and Inequalities concentration. She received her Masters of Public Affairs from Indiana University South Bend. Her MPA research examined
 the individual economic impact of state level abortion regulation on the accessibility of care through a reproductive justice framework. 
Prior to her doctoral studies, Jamie served the City of South Bend as senior staff in the Office of Mayor Pete 
Buttigieg where she managed policy, special projects, and legislative affairs. As the director of Pro Choice South Bend, she spent three years helping Whole Woman's Health Alliance open the only abortion clinic in Northern Indiana
Elizabeth Pierce
Elizabeth Pierce is a doctoral candidate focusing on issues of financial inequalities of college access and completion. She received an EdM from the Harvard Graduate School of Education and a BA from Mount Holyoke College. Prior to entering the doctoral program at Heller, she worked in higher education administration at colleges and universities in New England, Arizona, and the Kingdom of Saudi Arabia.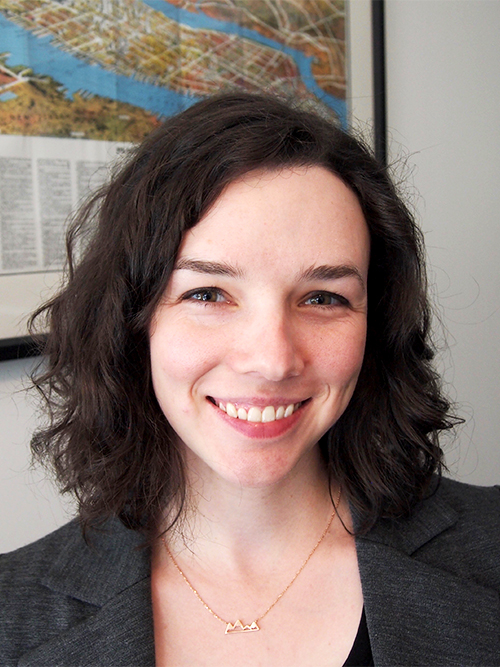 Giselle Routhier
Giselle Routhier is a doctoral candidate in the Assets and Inequalities concentration. She has an MSW from Columbia University and a BA from Providence College. Her dissertation work is focused on conceptualizing, measuring, and examining determinants of housing insecurity. Ms. Routhier also works as the Policy Director at the Coalition for the Homeless in New York City, advocating for effective policy solutions to homelessness.
Read about Giselle's research on urban renter housing insecurity.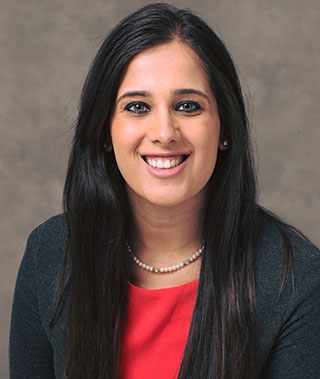 Sana Shaikh
Sana Shaikh is a PhD candidate in the Assets and Inequalities concentration. She received an MA in Social Policy at Brandeis University (2016), an MS in Urban Studies (2013) from Johns Hopkins University and a BA in Political Science and Near Eastern Studies – Islamic Civilizations, with a minor in Global Poverty and Practice (2011) from the University of California, Berkeley. She has worked extensively in the education sector, serving both as a corps member and manager in Teach for America. Her most formative fellowship experiences were through the Harvard Kennedy School as a summer Rappaport fellow, working with Senator Mike Johnston with the Urban Leaders Fellowship, and most recently, a summer fellow with Achievement First. She is currently a Leadership for Educational Equity Fellow placed at Voices for Children in New Haven, CT.
Rachel Steele
Rachel Steele
 is a doctoral candidate who received an AM in social service administration (2011) from the University of Chicago, an MA in religious studies (2009) and BS in political science (2006) from Concordia University Chicago. Prior to entering the doctoral program at Heller, Ms. Steele worked as a data strategist and project manager at the University of Chicago, Network for College Success where her work focused on improving postsecondary outcomes of students in the Chicago Public School system. She also has experience in international development where she has worked to eradicate diseases of poverty. Rachel's research examines how individuals understand and reconcile their religious identities and their political identities, especially around policy issues related to economic inequality.
Joanna Taylor
Joanna Taylor
received her Master's in Education through the Boston Teacher Residency program and a BA in History from Swarthmore College. She has taught high school and has done youth work in Boston for over eight years. Her research interests are in the school-to-prison pipeline, with a focus on reducing racial disparities in discipline. Her current projects include a report through the Massachusetts Lawyers' Committee for Civil Rights on the current state of Massachusetts school discipline as legal changes went into effect in the fall of 2014.