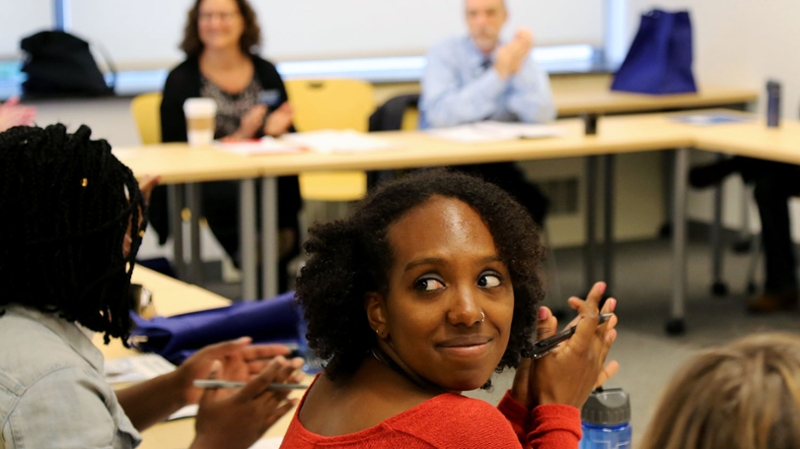 The Master of Public Policy is unlike other degrees in that it trains students to answer complex policy questions through research and analysis. MPP students learn powerful strategies and skills to conduct effective policy analysis and improve the lives of marginalized populations.
The MPP degree positions students for policy research and analysis jobs in government, academia, nonprofits and advocacy organizations. Through their work, MPP graduates advance social justice, reduce inequality and help our collective society realize equal opportunity for all.
The Heller MPP program is designed to give students comprehensive analytical skills and a unique conceptual framework to dispute structural norms, identify and manipulate levers of power and invent new strategies to solve enduring social problems.
To accomplish this, the program is built around four main pillars:
Broad interdisciplinary approach
Once dominated by PhD economists, the field of policy analysis now requires interdisciplinary thinking and a broad toolbox of skills. This program provides a grounding in research methods, quantitative and qualitative research techniques, a keen understanding of the political system, economics, sociology, program implementation and evaluation, organizational theory and leadership.
Deep subject area expertise
As public policy subfields become more complex, it is critical that practitioners specialize in a particular policy area.  For example, the health policy field has its own language, literature, policy leaders, programs and policies. Heller MPP students concentrate in one of six policy areas, each of which is linked to a Heller research institute.
Effective communication skills
Without expert writing and presentation skills, policy analysts' ideas are likely to be disregarded. Learning to write for a range of audiences enables broad knowledge dissemination. Students give frequent presentations in class, before the Heller community and to field professionals to hone their delivery and engagement skills.
Practical field experience
The Heller MPP encourages and helps fund internships and fellowships between the first and second year of the program. In addition, many students have opportunities to work on projects in one of Heller's research institutes.