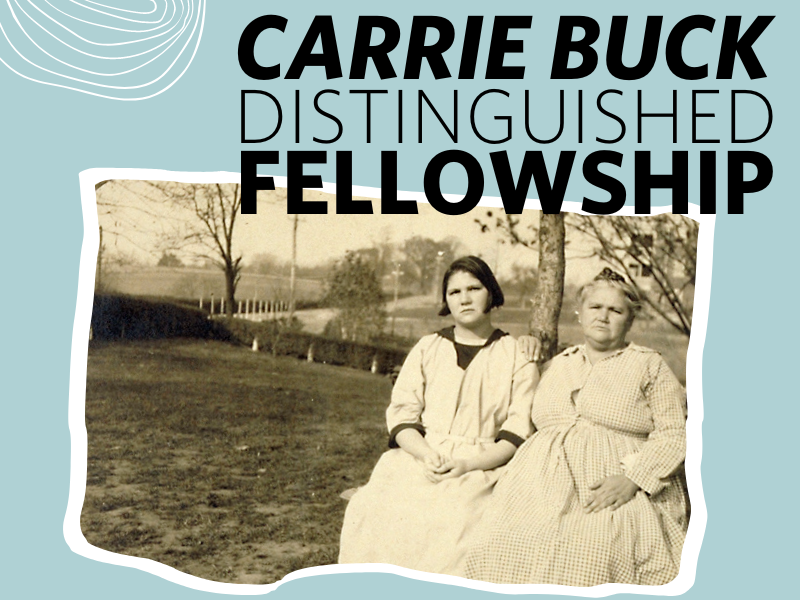 The photograph displayed above is entitled "Carrie and Emma Buck at the Virginia Colony for Epileptics and Feebleminded, taken by A.H. Estabrook the day before the Buck v. Bell trial in Virginia." Credit: Arthur Estabrook Papers, M.E. Grenander Special Collections & Archives, University at Albany, SUNY. Carrie Buck is on the photograph's left, next to her mother.
Our first Carrie Buck Distinguished Fellowship keynote event was held in March 2023:
A conversation with Carrie Buck Distinguished Fellow, Laurie Bertram Roberts and Rebecca Cokley | March 29, 2023 at 5:30 pm
Access the Keynote Event recording of the Conversation
In 1927, the US Supreme Court issued its infamous decision in the Buck v. Bell case, concerning the involuntary sterilization of Carrie Buck, a woman asserted to be "feeble minded." The majority opinion, which endorsed the involuntary sterilization of disabled people, was signed by Justice Louis Brandeis, after whom Brandeis University is named. "Three generations of imbeciles are enough," the decision pronounced. In spite of the ruling, over the past seventy years, researchers and advocates at Brandeis University have worked strenuously to combat discrimination against people with disabilities. As a university, we are working to address the legacy of Buck v. Bell in our work.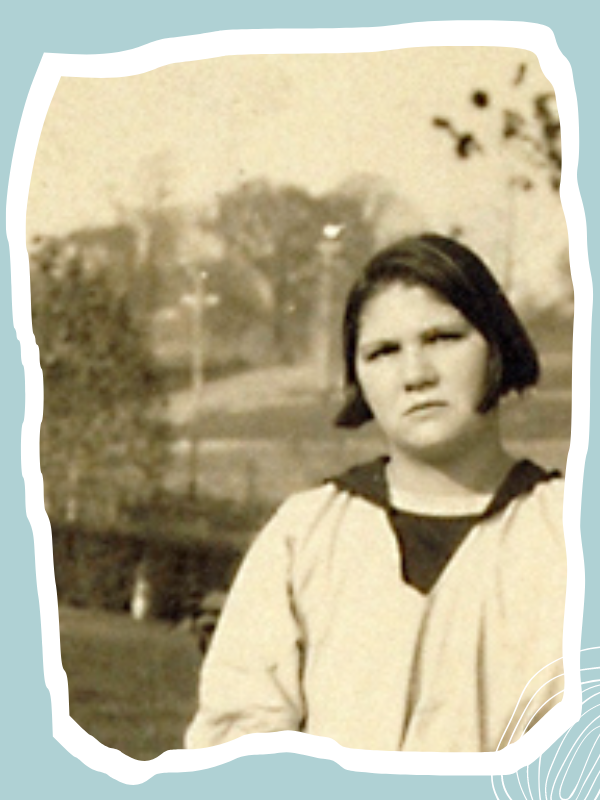 To honor Carrie Buck's memory and to take steps to rectify the injustice to which she and thousands of other people in the United States have been subjected, the Lurie Institute for Disability Policy has established the Carrie Buck Distinguished Fellowship. The fellowship, funded by the Ford Foundation, is intended for activists, scholars, and community organizers with disabilities whose work draws national attention to systemic ableism in reproductive health policy.
During the residency, the Carrie Buck Distinguished Fellow  works with community members, researchers, and advocates to illuminate ways to eliminate ableist bias and create a healthcare system that meets the needs of all. The residency culminates in a public lecture hosted by the Lurie Institute for Disability Policy.
Learn more about the fellowship, its background, and our inaugural recipient, Laurie Bertram Roberts, in the short video below. More about Laurie is found at the link following.
Learn more about the 2023 Carrie Buck Fellow, Laurie Bertram Roberts
Fellowship Advisory Board
The Advisory Board met to identify and nominate candidates for the inaugural Carrie Buck Distinguished Fellowship of 2022–2023. The Advisory Board members also offered mentorship and guidance to the fellow during the fellowship term. The members of the Advisory Board for the first year of the fellowship were Morénike Giwa-Onaiwu, Heather Watkins, Colleen Flanagan, and Monica Porter.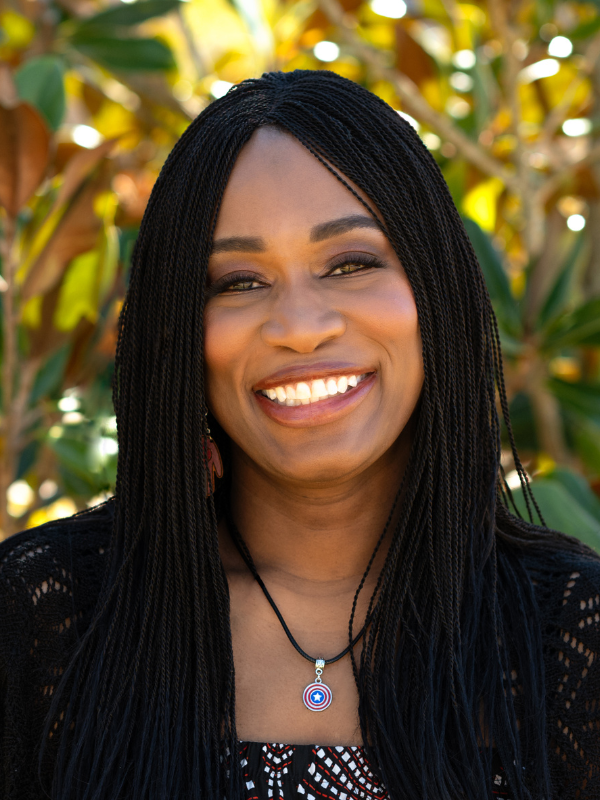 Morénike Giwa Onaiwu, PhD(c), MA (she/they) is a global advocate, educator, disabled person of color, non-binary woman, and parent of children with various disabilities in a neurodiverse, multicultural, twice-exceptional serodifferent family.
A prolific writer and social scientist/activist whose work focuses on intersectional justice, meaningful community involvement, human rights, and inclusion, Morénike, raised in the U.S. by immigrant parents and diagnosed with ADHD and autism in adulthood, is a recognized leader in various human rights endeavors. Morénike, a Humanities Scholar at Rice University, is also founder and principal operator of Advocacy Without Borders and holds leadership positions in various organizations, including Autistic Women & Nonbinary Network, Foundations for Divergent Minds, and Dove Orchids.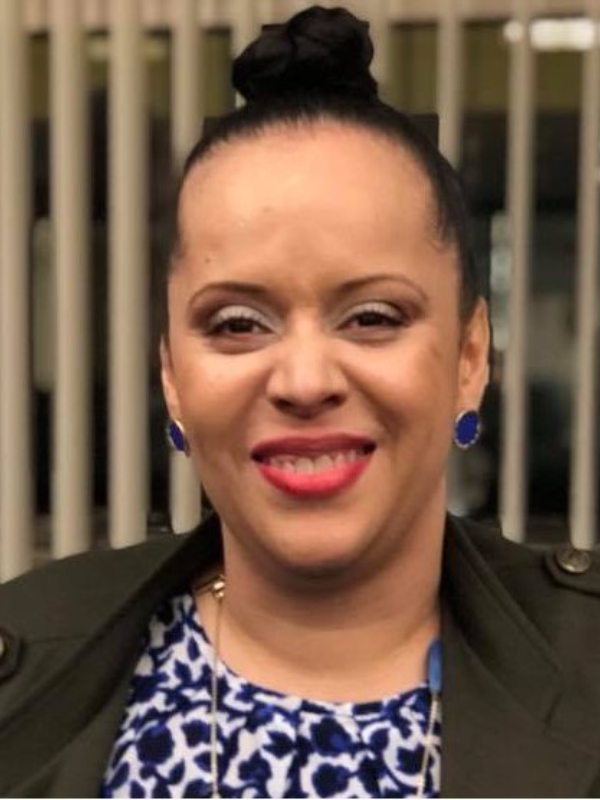 Heather Watkins is a disability activist, author, blogger, mother, graduate of Emerson College with a B.S. in Mass Communications. Born with Muscular Dystrophy, loves reading, daydreaming, chocolate, and serves on a handful of disability-related boards and projects including Disability Policy Consortium, advisory boards National Research Center for Parents with Disabilities, Open Door Arts. Heather is also a former chairperson of the Boston Disability Commission Advisory Board. Her publishing experience includes articles in MDA's Quest magazine, Mass Rehab Commission's Consumer Voice newsletter and has blogged for sites like: Our Ability, Art of Living Guide, Disabled Parenting, Grubstreet, Rooted In Rights, Women's Media Center, Medium, and Thank God I. Heather's short story, "Thank God I have Muscular Dystrophy," published in 2013 as part of compilation in the Thank God I…Am an Empowered Woman® book series. Her blog Slow Walkers See More includes reflections and insight from her life with disability.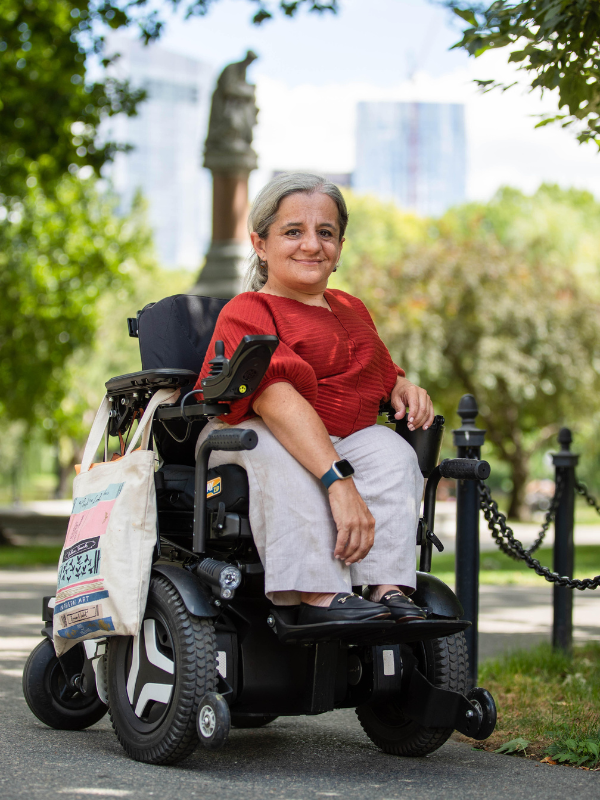 Colleen Flanagan is a longtime activist for disability rights and justice. As a disabled woman, she brings important lived experience to her position at the Mayor's Commission for Persons with Disabilities as the Outreach & Engagement Specialist, leading community engagement initiatives to make sure Boston's disability community can access all that the City of Boston has to offer. Colleen also manages the Commission's social media and other digital platforms. She is an expert in making digital content accessible to people with disabilities. At the Mayor's Commission for Persons with Disabilities she creates content that tells the story of Boston's disability community and illustrates resources available to the people with disabilities and the general public.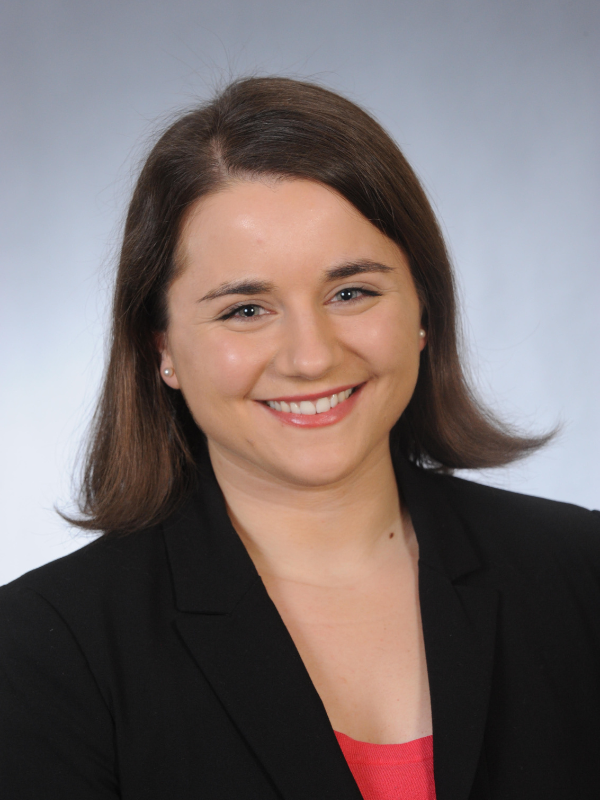 Monica Porter is the Policy & Legal Advocacy Attorney at the Bazelon Center for Mental Health Law. She has extensive experience working in the areas of disability rights, housing and homelessness, and access to justice.
Monica has also worked as an advocate for students with mental health disabilities at institutions of higher education and with communities seeking to end homelessness, address COVID-19, increase census participation, and achieve criminal law reform.

Helpful Resources
Lombardo, P. A. (2008). Three generations, no imbeciles: Eugenics, the Supreme Court, and Buck v. Bell.
Powell, R. M. (2021). From Carrie Buck to Britney Spears: Strategies for disrupting the ongoing reproductive oppression of disabled people. Virginia Law Review Online, 107, 246–271. https://dx.doi.org/10.2139/ssrn.3902743