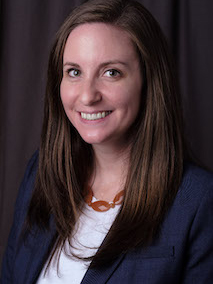 Erin Britton, PhD
Erin Britton, PhD
, is a postdoctoral fellow in value-based care at Brandeis University. She brings expertise in health information systems, quality measurement, and Medicare and Medicaid policy evaluation to her research on the design, implementation, and evaluation of value-based payment models. Dr. Britton served as a contractor for the Virginia Department of Medical Assistance Services throughout her doctoral training, supporting evaluations of Virginia's Section 1115 and 1915(c) waivers and consulting on development and enhancement of data resources. She was the quantitative analyst for the Larry A. Green Center's Quick COVID-19 Survey to monitor the impact of COVID-19 on the U.S. primary care workforce. Prior to her doctoral training, Dr. Britton worked in Medicaid managed care, partnering with clinical and technical teams on the design and evaluation of population health and quality improvement programs. She received an MPH and PhD in healthcare policy and research from Virginia Commonwealth University.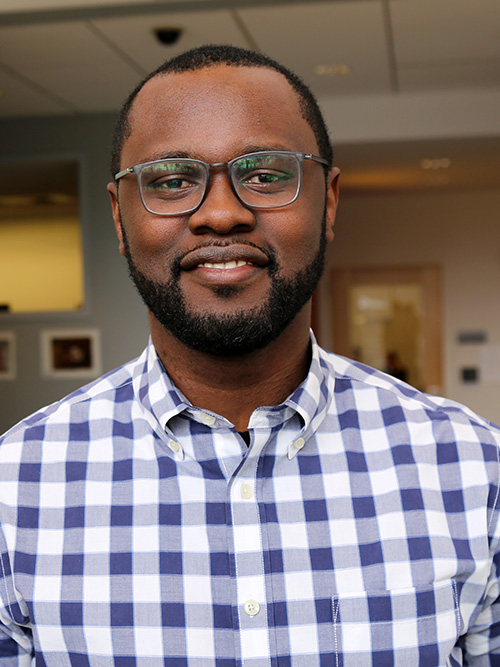 Olawale Olaleye, PhD'22, MBA, B.Pharm
Wale Olaleye is a Pharmacist, a consultant for Deloitte, and a Post-Doctoral Fellow at The Heller School for Social Policy and Management at Brandeis University. He received a PhD in Social Policy at The Heller School, an MBA with a focus on Health Systems Management from the Charlton College of Business at the University of Massachusetts Dartmouth, and his Pharmacy degree from the University of Ibadan Nigeria. Prior to joining the Heller School, he worked at Steward Health Care System of Massachusetts and Care New England Corporate of Rhode Island as a Hospital Manager. He has also worked as a Clinical Pharmacist at government-owned hospitals in Abuja, Nigeria. His research interests include team-based care, diversity equity and belonging, opioid policy, performance of healthcare organizations and issues related to the healthcare workforce. 
Olaleye studied interprofessional teams at Beth Israel Lahey Medical Center in Boston where he identified workforce diversity as an impediment to effective communication and relationship building between and within teams. His dissertation focused on the use of Relational Coordination principles to uncover professional and social identity-related discrimination on health care teams.